'Jersey Shore' has enjoyed quite a large fan following ever since its release in 2009. The 2018 spin-off show 'Jersey Shore: Family Vacation' tries to recreate the 'Jersey Shore' nostalgia by bringing the cast of the parent series back together and filming them as they make memories on their vacations. Paul D. Del Vecchio Jr. AKA Pauly D is the OG cast member of 'Jersey Shore' and is a popular household name.
Pauly D introduced Nikki Hall in 'Jersey Shore: Family Vacation' and viewers became familiar with her as Pauly's girlfriend. Fans have been curious to learn if the pair has been able to endure the test of time or, like most reality TV pairs, if their love succumbed to overtly media attention. Let's find out!
Pauly and Nikki's Jersey Shore: Family Vacation Journey
Pauly D met Nikki Hall on the 2019 reality show 'Double Shot at Love' where she appeared as a contestant. Though Nikki faced rejection from him in season 1, they patched up later. In season 2, the pair became more intimate than ever and quickly fell in love. Pauly D and Nikki Hall soon began dating, but rumors regarding Pauly's problems with commitment persisted. Thus, Nikki decided to confront him, saying, "I feel like I do have to move at Pauly's pace because he is the one that has issues with acknowledging what this is. I already know what it is. Love is patient. Love takes time."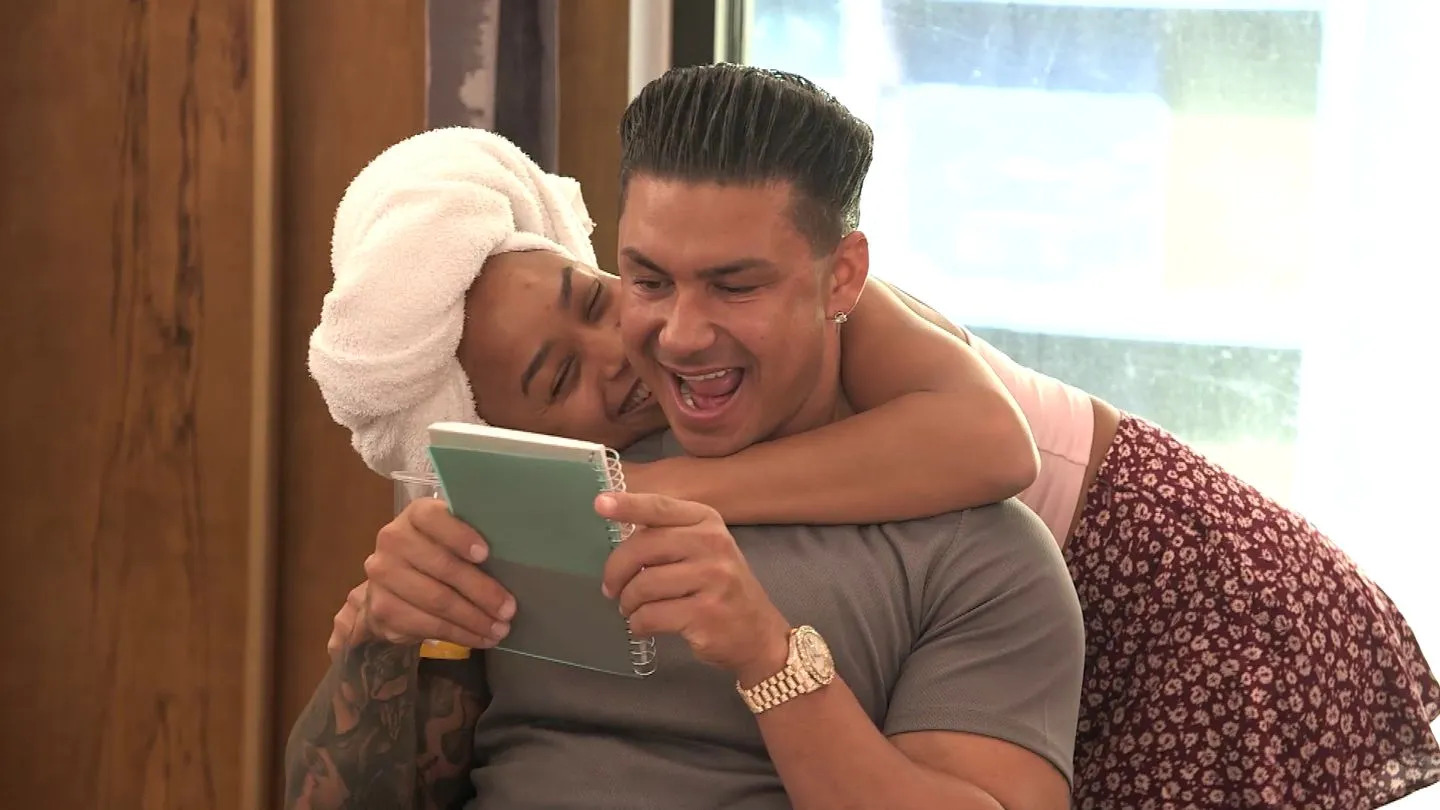 She added, "I'm okay with us taking it slow because, at the end of the day, I know that love is worth it." The pair appeared to be genuinely devoted to making their relationship work for the foreseeable future. After 'Double Shot at Love' was wrapped up, Nikki and Pauly had to deal with a long-distance phase in their relationship. With Pauly's DJ-ing career, he was away from Nikki most of the time and on tour. The pair, however, made the best out of the COVID-19 lockdown, where they were quarantined together.
While a lot of couples broke up due to the lack of privacy during the quarantine, Pauly and Nikki's love simply grew for each other. Pauly D initially revealed to the world that he was dating Nikki Hall in October 2020. Pauly revealed their relationship and how they had spent the quarantine together in the 'Double Shot at Love' season 2 reunion episode. During a socially awkward dinner party on Zoom in the second episode of season 4's 'Jersey Shore: Family Vacation,' Pauly D revealed to the cast that Nikki Hall was his girlfriend.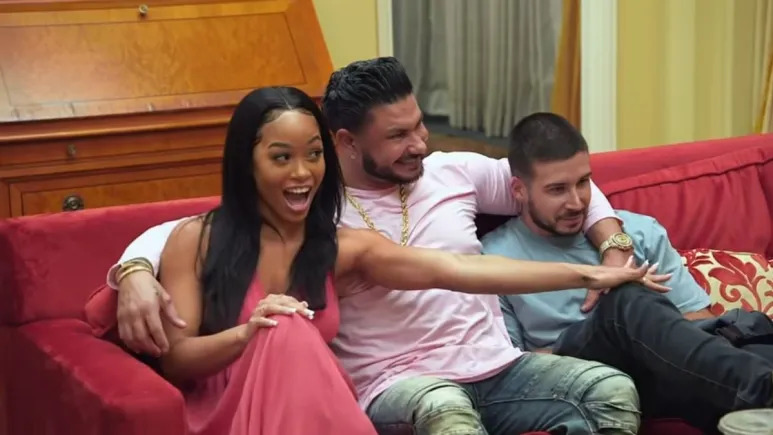 The other 'Jersey Shore: Family Vacation' cast members were highly supportive of the pair, who appeared to be quite happy together. On the show, the duo made cute memories starting with Nikki's arrival at the vacation home with a box of donuts that was well-approved by the other members. Soon, Nikki won everyone over with her sweet and charming personality. She also helped plan Angelina Pivarnick and Chris Larangeira's wedding. Throughout the season, we saw Pauly blushing away for his new love, and he didn't miss once treating her like a queen.
For their anniversary, Pauly went out of his way to express his love for Nikki and told her that he had never felt the same way about anyone else. They also spent valentines day together, where they made it special with each other's presence. On the show, the couple was totally smitten by each other, however, the question still lies in the minds of fans; are Pauly D met Nikki Hall still together? Let's find out.
Are Pauly and Nikki Still Together?
We are happy to inform fans that despite the rumors of the alleged split of Pauly D and Nikki Hall, the couple seems to be very happy and in love. Pauly D deepened their romance by introducing Nikki to his 'Jersey Shore: Family Vacation' co-stars. Another step the duo took toward a committed relationship was when Pauly introduced Nikki to his daughter, Amabella Sophia Markert (whom he had with Amanda Markert). Though there have been different speculations about the pair splitting up as they have deleted all their pictures together from Instagram, we would like to shun the rumors as the pair continue to post funny and loving comments on each other's pictures.
In a TikTok video posted by Nikki on New Year's, we see Nikki and Pauly happily dancing to music, proving that they are indeed together. We believe the pair are still talking things slowly to continue the burning flame of the "honeymoon phase" of the relationship by simply enjoying and cherishing each other. They are continuing their relationship on their own terms and not what society expects them to. We are very happy for the pair, and we hope that happiness never eludes this lovely couple every step of the way.
Read More: Are Snooki and Jionni From Jersey Shore Still Together?