Netflix's 'Is It Cake?' is an interesting competitive baking reality show that brings together a group of talented bakers before challenging them to make hyper-realistic cakes from real-world objects. Later, a panel of judges tries to recognize the actual cake from the decoys, although final elimination is based on taste and attention to detail. Similarly, season 2 of 'Is It Cake?' introduced us to several promising contestants, including Provo, Utah, resident Pete Tidwell. While he wowed all with his talent and technique, fans are quite eager to know more about his whereabouts post-filming. Well, let's delve into Pete's life and find out where he is at present, shall we?
Who is Pete Tidwell?
A native of Utah, Pete fell in love with baking at a young age when he helped his brother around in his deli. However, the reality star never planned on taking up baking as a full-time profession as he joined Brigham Young University after graduating from high school and later went on to build a career in Corporate Product Marketing. In the meantime, he even became a professional certified Life Coach after pursuing a course from The Life Coach School. Nevertheless, despite a tremendously successful professional career, Pete never gave up on baking and continued honing his skill.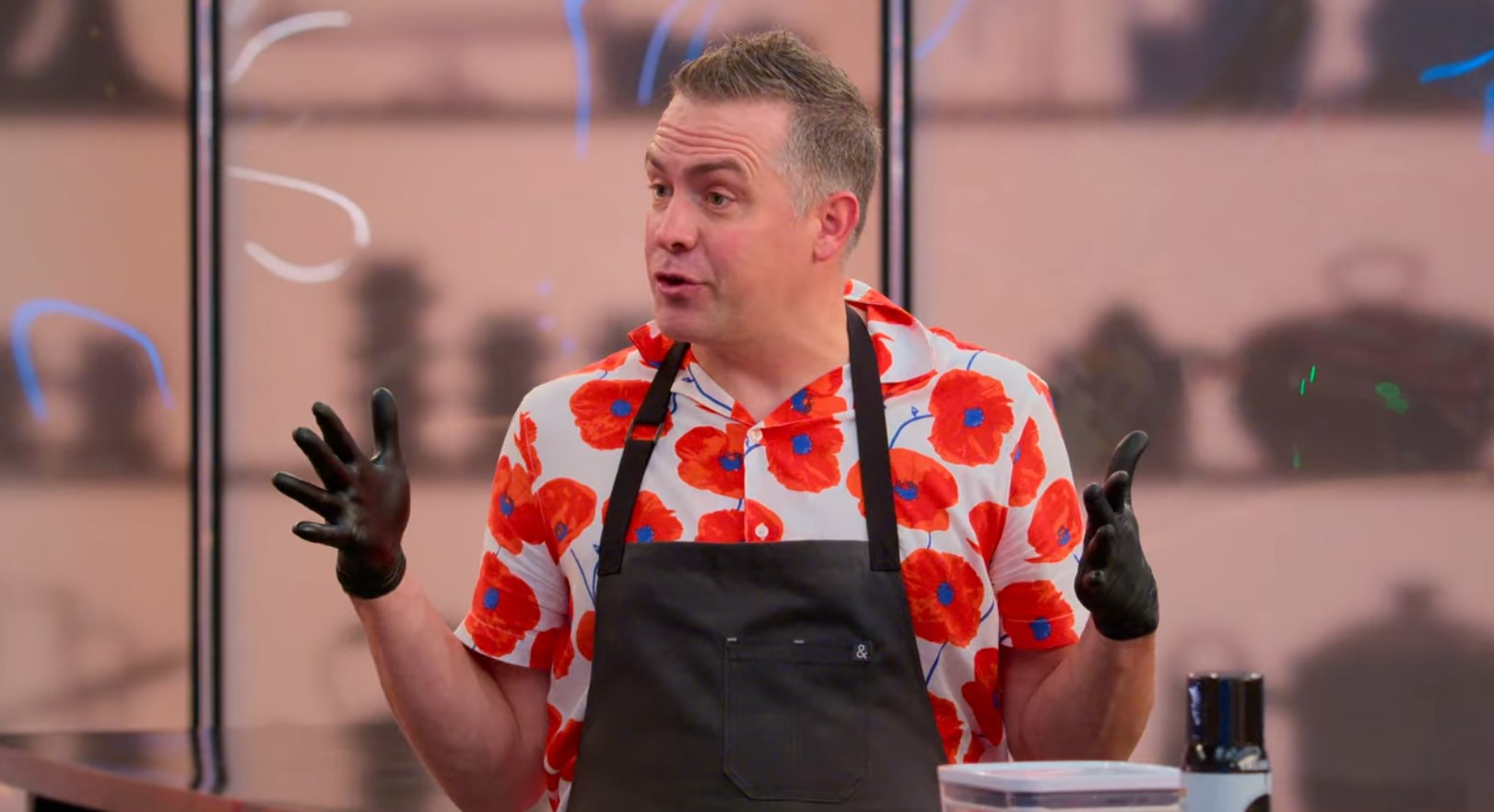 In fact, readers will be surprised to know that the Utah native is an entirely self-taught baker who learned most of his techniques from baking shows and online videos. Eventually, in 2013, Pete launched The Mighty Baker from his home kitchen and began selling customized cakes, Cheesecakes, Cookies, Eclairs, and several other confectionaries through his business. Unsurprisingly, it did not take long for The Mighty Baker to earn a reputation, and by 2015, the reality star opened an independent brick-and-mortar shop in Provo.
Not just that, Pete's reputation preceded him, and he soon got an opportunity to appear on the Food Network show 'Cake Wars.' To this day, he has been crowned the winner of two seasons of 'Cake Wars,' and he was also a finalist at the 'Halloween Baking Championship' in 2019. Subsequently, in 2020, The Mighty Baker launched a one-of-a-kind Cake Creation Studio in Utah, where customers could come in and create their own cake, while in 2021, Pete embarked on a Virtual Ghost Bakery Concept named Candy City Cannoli.
With immense experience under his belt, it was natural for Pete to be one of the most promising contestants on 'Is It Cake?' season 2, and he even managed to fool the judges several times. Yet, his efforts fell short when one of his creations was identified from the decoys, and the judges subsequently chose to send him home.
Where is Pete Tidwell Now?
Pete Tidwell currently resides in Provo, Utah, where he has built a wonderful life with his loved ones. Moreover, while The Mighty Baker appears to be booming, his idea of a Cake Creation Studio turned out to be a masterstroke as it still fetches him a substantial income.
On top of it, Pete often shares his incredible creations on social media, and he established The Might Baker Bakery Business Coaching in 2022. Through it, he coaches other bakery businesses to turn over a new leaf and make a significant profit. Witnessing Pete enjoy the fruits of his hard work is genuinely heartwarming, and we hope success never eludes him in the years to come.
Read More: Corrterrius Allen: Where is Is It Cake Contestant Now?