With Apple TV+'s 'Wanted: The Escape Of Carlos Ghosn' carefully profiling the relentless rise and shocking fall of this titular automotive CEO turned fugitive, we get a documentary series unlike any other. After all, it incorporates not just archival footage but also exclusive interviews to really shine a light upon the many international financial accusations against this once-famed business executive. Amongst those to thus feature in this four-part original to help move the narrative along was actually Peter Taylor — so if you simply wish to learn more about him, we've got the details for you.
Who is Peter Taylor?
Born in the early 1990s to a local Lebanese mother and a US Special Forces Green Beret American father, Peter Taylor has reportedly always had his feet in two culturally significant yet diverse worlds. However, not much regarding his upbringing, early years, or education is known as of writing, considering he has seemingly always preferred to keep his personal life well away from the limelight. However, his world did turn upside down once his father, Michael Taylor, decided to help fellow ambitious Lebanese Carlos Ghosn flee Japan following some criminal charges against him.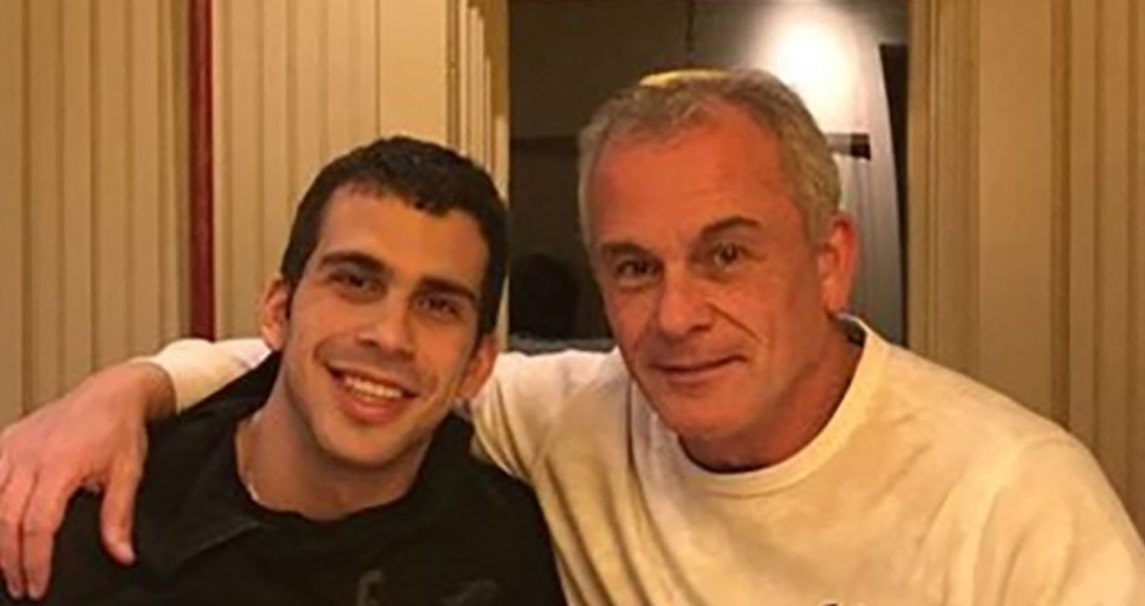 "In terms of when I decided to play a role [in Carlos' escape], if you want to call it that," Peter candidly expressed in the original production. "…Ghosn was not allowed contact with his wife in Lebanon, so I had offered to just kind of bring him like a care package. I brought him DVDs, some Lebanese food, sweets, and some of his clothes, etc. We spent a few days in Tokyo together because, obviously, it's not a short trip." The youngster then added, "But I also knew my father wasn't able to communicate with Ghosn directly, so I was one of the people that was in contact with him."
"All I really had to do was give observations," Peter continued. "I wasn't drafting reports, etc., on Ghosn's surveillance, and there's nothing illegal about meeting him in Tokyo. He enjoyed having visitors. You know, he was quite isolated [despite being out on bail]. We talked a lot about Lebanon. We talked about his case, and it wasn't very difficult to sympathize with him regardless of whether you thought he was guilty or not… He was watched everywhere he went."
As for Peter's role in the actual December 29, 2019, escape — well, he was present in the hotel room alongside Michael and Carlos as they carried out the former's master plan, yet that's it. He actually insists he was nothing but a "glorified errand boy" whom the Japanese prosecutors implicated in the overall crime merely because they were offended Carlos had managed to flee from right under their nose. Nevertheless, the truth is his silence on the matter automatically made him an inadvertent abettor of sorts, which is why both he as well as his father were arrested from their Massachusetts home in May 2020.
Where is Peter Taylor Now?
As per reports, it was in March 2021 when Peter and Michael were extradited to Japan, where their lawyers advised them to plead in connection to Carlos' escape to get the minimal possible sentence. Hence, they did so while profusely apologizing on June 14, following which the former was handed down a 20-month sentence, whereas his father received a total of two years behind bars. However, in the end, official records suggest that this father-son duo was released for good on good behavior upon serving 17 and 14 months, respectively.
Since then, Peter has actually come forward to criticize the near-torturous Japanese prison system by stating, "I was just stuck in a cinder block room on the floor with absolutely nothing. The conditions that I was subjected to absolutely meet the burden of torture, there's no doubt about it." He was essentially placed in solitary for the entirety of his sentence, with just light for electricity and little to no ventilation; plus, he was initially even refused a bedsheet or books, that is, until he threatened to go on a hunger strike.
It thus comes as no surprise Peter had lost 40 lbs by the end of his term, making him believe, "Once you conquer Japanese solitary confinement, there's not a lot that's ever going to faze you in life." As for his plea-deal apology, he said, "I can tell you now the statements in court were just a total sham… I was told [by lawyers] it's basically just a dance [so I listened]." Coming to Peter's current standing, from what we can tell through the limited information available on him, it seems like the 30-year-old presently splits his time between Lebanon and Massachusetts, where he's doing his best to move on from the past.