Pixar has a way to get into the heart of its audience and fill them with delightful insights and some occasional seriousness about the theme. Maybe because of the liberty they enjoy from the unending possibilities of animations or maybe its just that they are simply awesome! Anyway, let's head into the list of top Pixar shorts ever that you should definitely check out as soon as possible. You can find most of these by a simple search on YouTube. You can watch many of these best Pixar short films on Netflix, YouTube, Hulu or Amazon Prime.
14. Lifted (2007)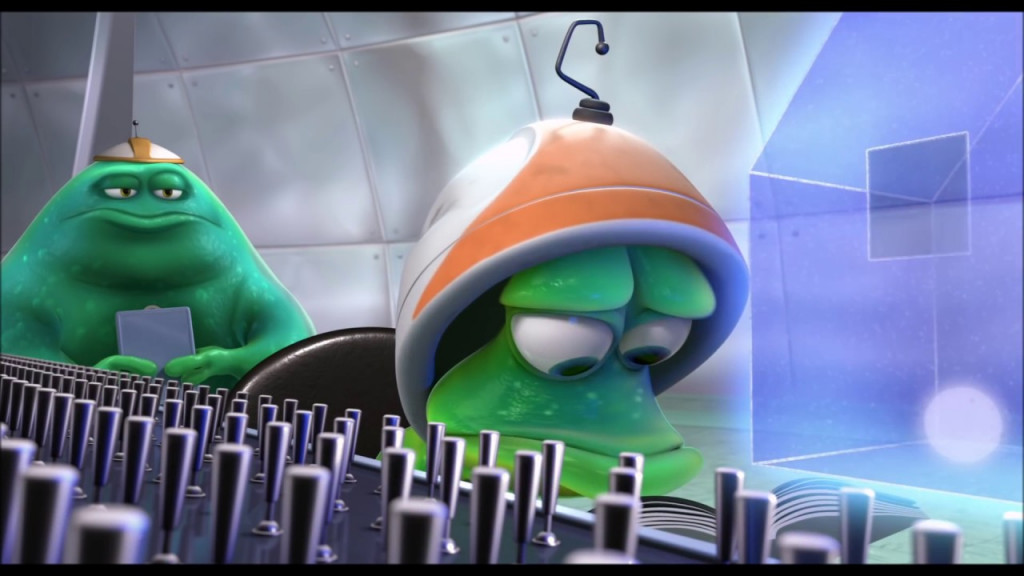 Lifted was played along with 'Ratatouille' when it was released. Made by the Oscar-nominated sound designer Gary Rydstrom, this short film is based on an extraordinary premise of an alien abductor learning to abduct a sleeping human child in the dead of night and inevitably faltering to do so. The film is super fun with pure slapstick humor but the heartwarming feeling that usually exudes from Pixar films are missing a bit here.
Read More: Best Saw Movies
13. Lou (2017)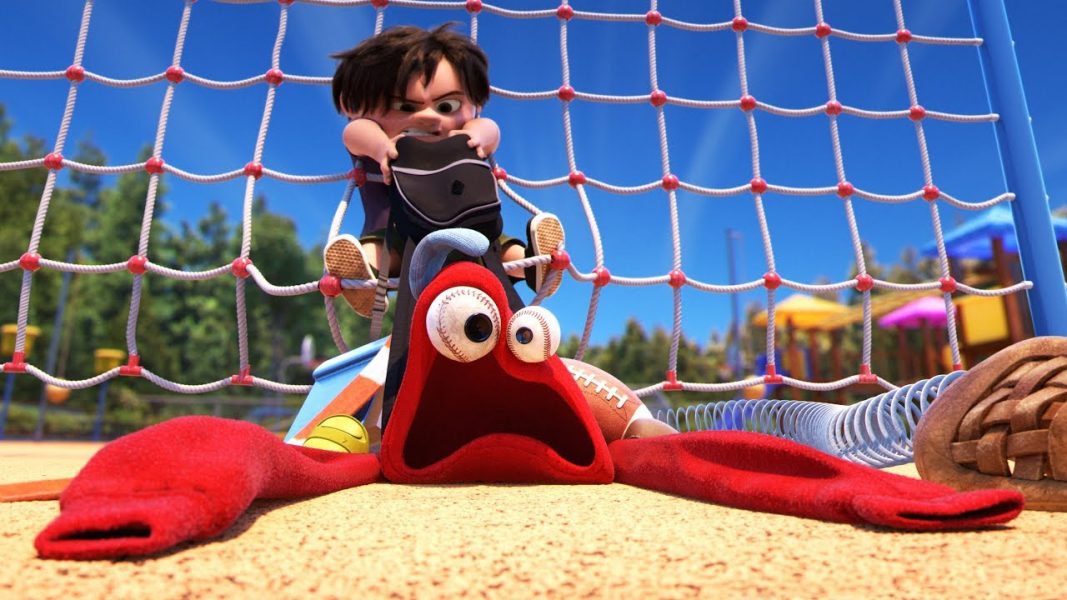 The entrant from 2017 in the list is 'Lou'. It was paired with last year's 'Cars 3'. Based on another bonkers of a plot, this short film tells the story of an elemental creature made from a schoolyard's 'lost and found' box that comes into life when a bully starts torturing other kids. The physicality of the monster is amazingly caricaturist and the movements are marvelous. The film's sweetness lies in the way it treats the universal theme of bullying and it also teaches a valuable lesson to the kid without holding any prejudice against him.
Read More: Best American Pie Movies
12. Bao (2018)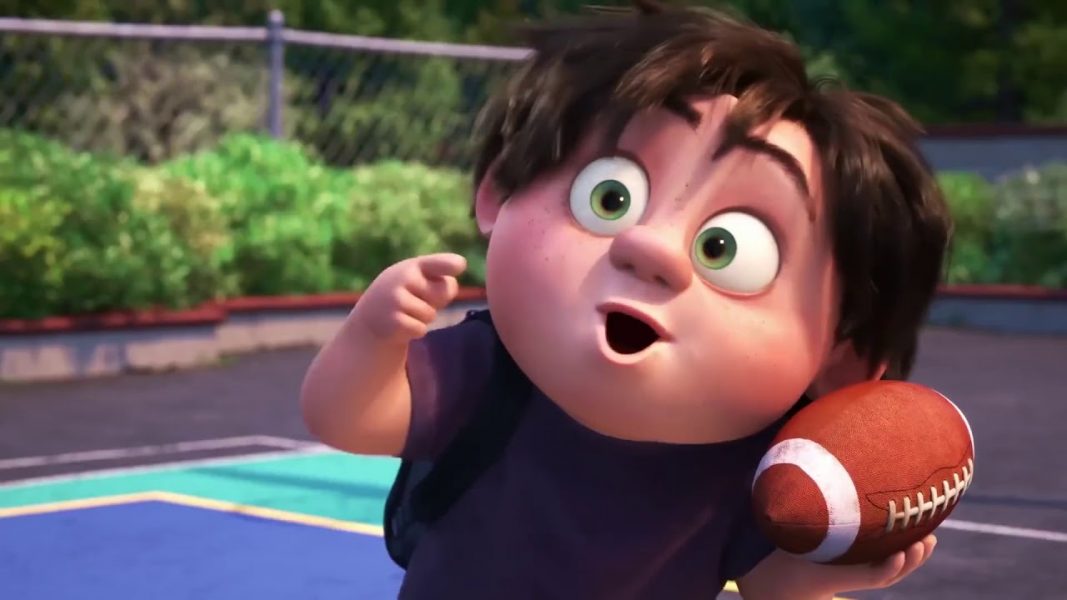 Pixar and their weirdly lovable premises. 'Bao' was screened along with this year's immensely successful 'Incredibles 2'. 'Bow' deserves a great deal of attention because of the fact that this is the first project written and directed by a woman, Domee Shi. So we see a bit more diverse culture than we are used to from Pixar, and that's a good thing. It tells the story of an old Chinese woman who makes dumplings and one fine morning one of her dumplings has turned into a living creature. What happens next is the joys and trials surrounding parenthood and Pixar also plays with the idea of anthropomorphism in a different way than expected.
Read More: Best Indiana Jones Movies
11. One Man Band (2006)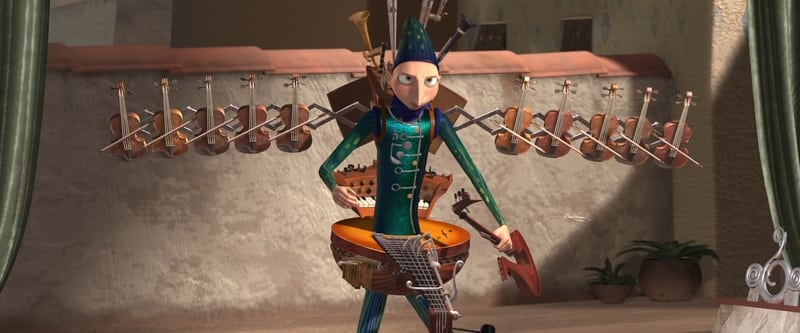 This one was coupled with 'Cars' and this is something different. 'One Man Band' is the story of two musicians trying to capture the attention of a little girl who has a coin to spend. The battle gets heated and by the time the short ends, we get a more serious tone in the narrative. As the name suggests, the music in this has a very important role to play and it doesn't disappoint. The notes, high-intensity tunes are perfectly matched with the animated movements and expressions of the musicians. Overall, a pretty nice short film that tries to end on a different note than most Pixar shorts.
Read More: Best Twilight Movies
10. For the Birds (2000)
Accompanied by 'Monsters Inc.', 'For the Birds' is another funny 'tit-for-tat' kind of short. Cute little birds are sitting on a thin wire doing their thing and deflating vibes that you'll find very similar to the camaraderie of the Minions years later. And here comes a fellow bird with physical traits different from the rest of the group. And it is ostracized in a moment. Even though the big birdie tries to fit into the group of little birdies, the group teams up to teach the bird a lesson. What happens next is hilarious and cute at the same time. This film presents many technical references for budding filmmakers as well.
Read More: Best Resident Evil Movies
9. Day and Night (2010)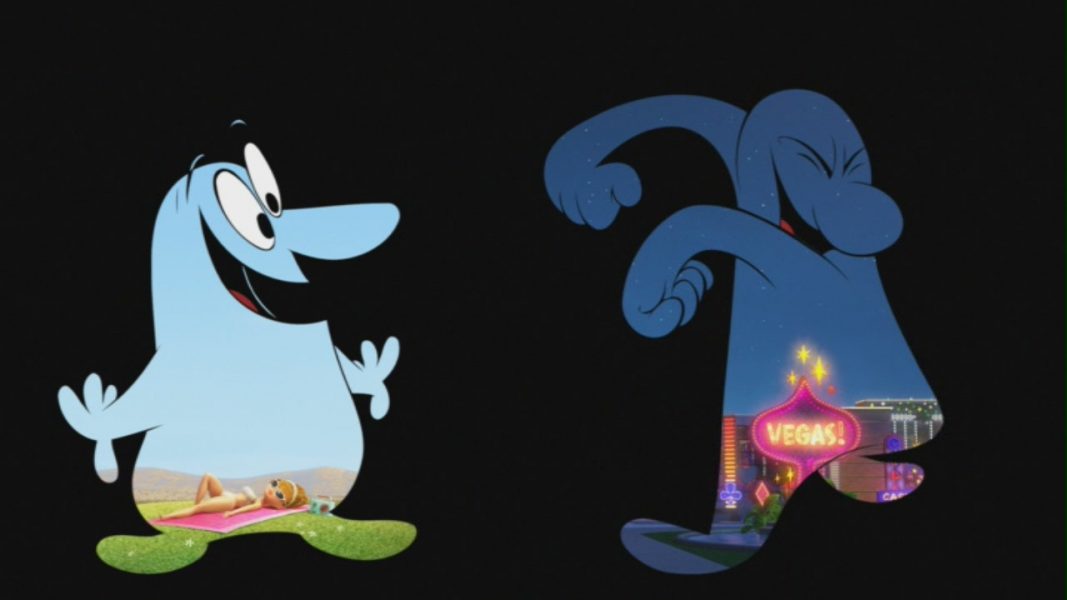 'Day & Night', one of the most highly conceptual films from Pixar was released with Toy Story 3. It is the story of two 2D animated buddies personifying daytime and nighttime. Pixar's prowess of anthropomorphism in 'Day & Night' can only be matched with its own 'The Blue Umbrella'. On the surface, it might be perceived as playful mischief of two part of 12 hours(?) but it surprisingly possesses a good amount of philosophical arguments about the transience of time.
Read More: Best Superman Movies
8. The Blue Umbrella (2013)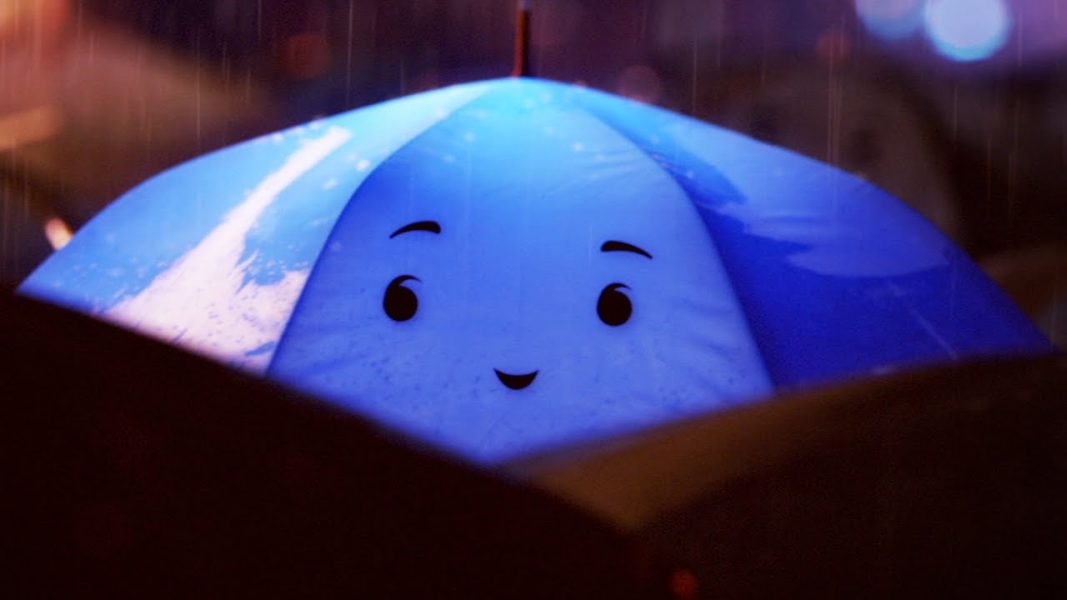 One of the most beautiful short films ever made! 'The Blue Umbrella' depicts the story of how two umbrellas, one red and the other blue, kindle their romance. Since they don't possess the authority of movement, they have to rely on their owners to come closer to each other, thereby letting the two umbrellas have a romantic date as well. The premise is beautiful with two bright umbrellas amidst an overall dark and rainy urban evening fumbling through wind, rain, and fate. Pixar's playful nature with anthropomorphism reaches its zenith with this short where manholes, drains, mailboxes coming together to complete the love of two umbrellas.
Read More: Best Fast and Furious Movies
7. Sanjay's Super Team (2015)
It came with 'The Good Dinosaur' and it is beautifully deep. One of the few instances when Pixar attempted to diversify its products to include a vast diaspora of an audience. A quasi-autobiographical story from director Sanjay Patel, the story revolves around a boy and his father's generational gap. Little Sanjay is devoted to superheroes instead of his father's religious Gods. Soon Sanjay realizes that the Gods aren't too different from cool superheroes. The short is devoid of any dialogues, full of exhilarating and colorful animations and it is profoundly moving.
Read More: Best Minions Movies
6. Presto (2008)
'Presto' accompanied 'Wall-E' to the theatre and it is boisterous, to say the least. Pixar nails the physical comedy part along with a chaotic plot to boot with. A famous magician's hungry Rabbit goes rogue at the crunch time and the magician is left in front of a huge audience without the assistance of the rabbit. What follows is a loud, funny and complex duel between the two that culminates in a meta-performance for the audience. It is unlike any other Pixar movies you'll see, it's flamboyant yet controlled in nature, funny and never too intelligent for its own sake.
Read More: Best Terminator Movies
5. Partly Cloudy (2009)
The only short that should have accompanied 'Up' was 'Partly Cloudy' and it did. According to it, the babies are made by nice clouds and birds deliver them to the parents. But when the babies are naughty the plight of the little bird is beyond imagination. The cloud becomes sad because of the bird's hardship and also because of his fellow clouds' happy cute babies. The cloud starts crying and the result? We get rains! It's a very engaging story with Pixar's usual trope of beautiful animation and also it has cute puppies!
Read More: Best Planet of The Apes Movies
4. La Luna (2011)
By now Pixar is just stretching the limit of imagination and fantastic plots, not that we are complaining. 'La Luna' is melodious, full of magic realism and the imagery is beautiful, to say the least. It is the story of three generations of family men with a task to swipe off the fallen golden stars from the surface of the moon. Do we need to say more? Go watch it now!
Read More: Best Spiderman Movies
3. Luxo Jr. (1986)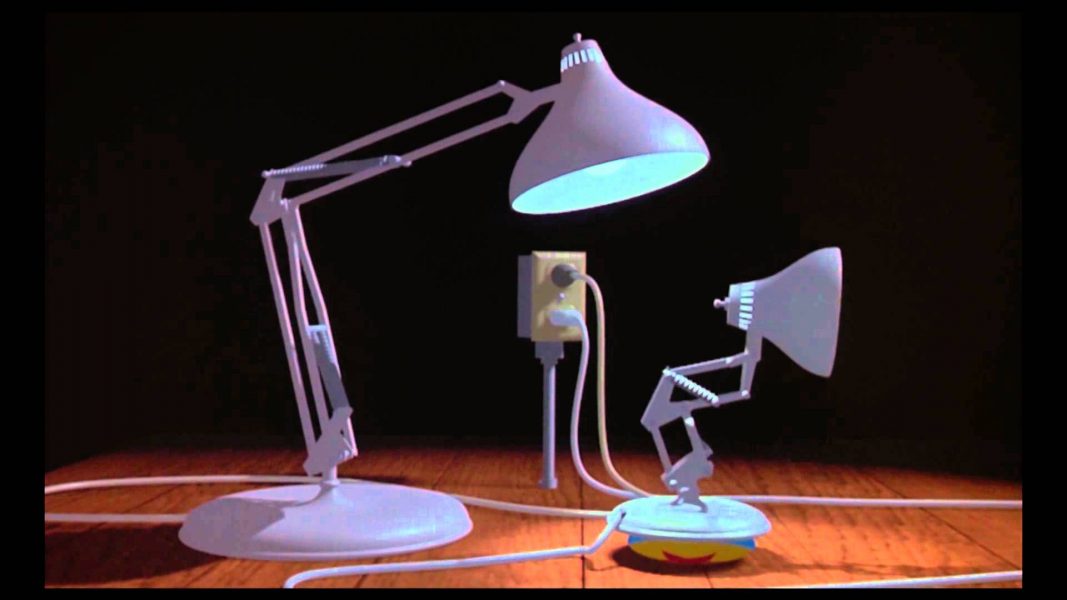 What if a lamp has a child? We are not kidding. Pixar pulled off another improbable premise into a believable and lovable plot. Who would've thought our mundane Luxo lamps could have such humane interactions and emotions. What makes the film so valuable is the fact that it was one of the biggest success for Pixar when it was still taking baby steps. Oh also, this is the short that inspired Pixar's logo animation.
Read More: Best Star Wars Movies
2. Geri's Game (1997)
Pixar's first Oscar winner! And that says a lot about the caliber of 'Geri's Game'. It's a story of an old man who is sitting in a park and playing chess… with himself. The quick edits, slow physical movements, lively emotions of the old man's face is some of the salient features of this gem. But the specialty lies in the treatment of the old age, the loneliness of the old age to be precise. A very mature short from Pixar, by the time the short ends viewers are perplexed by the ambiguity of emotions they should feel. Should they be delighted about the old man's happiness or should it worry us that the old man is so alone that he is in a fierce battle with himself?
Read More: Best Batman Movies
1. Piper (2016)
'Piper' captures so much of life in its 6 minutes run that it will put many acclaimed feature films to shame. Along with 'La Luna' this is the most visually stunning masterpiece by Pixar. We get to witness all the emotions of a child's first experience of something new. The scariness of the unknown event, the parents' metaphorically gentle push, the process of the child experiencing that new thing and the unbounded joy of the child after that. The short is a handbook of good parenting, braving your fears for something you are unaccustomed to and obviously how to make a peach of a short film.
Read More: Best Harry Potter Movies