Created by Nick Stoller and Francesca Delbanco, 'Platonic' is an Apple TV+ comedy-drama series. Reuniting Stoller with his 'Neighbors' film series actors Seth Rogen and Rose Byrne (who also serve as executive producers on the project), 'Platonic' tells the story of former best friends Will (Rogen) and Sylvia (Byrne), who return to each other's life after years of estrangement following Will's divorce. Overcoming the initial awkwardness of seeing someone you were once quite close to after a really long while, Will and Sylvia fall back into a pattern that brings chaos to their respective lives. The first three episodes, 'Pilot,' 'Gandalf the Lizard,' and 'Partner's Retreat,' focus on the reunion and the immediate changes it brings. Here is everything you might want to know about the ending of 'Platonic' episode 3. SPOILERS AHEAD.
Platonic Episodes 1, 2, and 3 Recap
The series begins with Sylvia, who now lives with her incredibly patient and loving husband, Charlie (Luke Macfarlane), and their three children in Culver City, California. She used to be a lawyer but left practice to be a stay-at-home mother. As the family tries to figure out what film to watch together on movie night, Sylvia learns from social media that Will and his wife Audrey (Alisha Wainwright) have divorced. On Charlie's encouragement, Sylvia reaches out to Will, and they agree to meet at a café. As for the movie night, the children ultimately choose separate films and watch them on their respective devices.
Meeting for the first time in years, Will and Sylvia quickly realize they have little in common at this juncture in their lives. Will owns 24.5% of a chic brewery/pub in downtown Los Angeles, where he serves as a brewmaster. The place attracts a young clientele, and Will's life and personal fashion reflect that. In contrast, a perpetual tiredness seems to cling to Sylvia. She and her mom friend Katie (Carla Gallo) reflect on how almost everyone, including their children, ignores middle-aged women after they reach a certain age. That first meeting between Will and Sylvia is so stilted that it oozes awkwardness, and both can't wait for it to end. The story would have ended then and there if they had parted ways once more for years. But Will invites her to a party at his brewery, Lucky Penny Brewing Co., where Sylvia witnesses Will having an outburst after seeing his former wife with her current boyfriend. She approaches him afterward, and they go to a different place to drink, where she makes a terrible attempt to help Will pick up girls, just like she used to years earlier.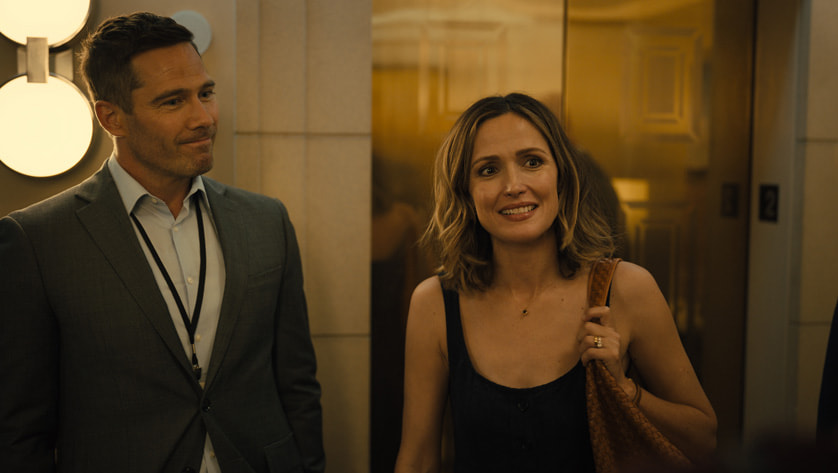 Through these failures and misadventures on this night, their friendship is reaffirmed. In episode 2, Will accompanies Sylvia as she goes to look at a place she and Charlie are planning to purchase. Garden Valley Assisted Living was a nursing home that was shut down during the COVID pandemic. As their children grow up, Sylvia and Charlie feel they need a new home. But even Sylvia realizes it can't be the neglected, depressing, and maybe even haunted nursing home. Sylvia proposes that if she says that she will not buy this place, Will has to go to his former wife's home and pick up everything he has there, including his pet lizard, Gandalf, effectively severing the last connection they have. When Sylvia keeps her part of the deal, Will has no choice but to keep his.
In episode 3, one of Will's partners brings in a proposition that involves entering into a licensing agreement with a restaurant chain called Johnny 66. Will is initially against this, as he feels it doesn't align with the Lucky Penny brand, but it's a lot of money, and his partners believe in a more pragmatic approach to business. Meanwhile, Charlie is made partner at his law firm, and Sylvia accompanies him to a work retreat. She meets a woman there who attended law school at the same time as her and is stunned to discover that this woman has managed to balance her personal life with her professional one. She is not only a partner at Charlie's firm but also a mother of four. A discontent starts to grow in her as she goes to a Johnny 66 restaurant with Will and later causes a scene with Charlie's boss.
Platonic Episode 3 Ending: Why Did Sylvia and Will Have a Falling Out?
In episode 2, when Sylvia and Will break into Audrey's home to pick up whatever Will has there, Audrey catches them in the act. In her angry interaction with the protagonists, we get an idea of what kind of relationship they had. We learn in episode 1 that Will was Sylvia's maid-of-honor in her wedding with Charlie. The dynamic between them was always friendly and non-sexual, reflecting on the title of the series.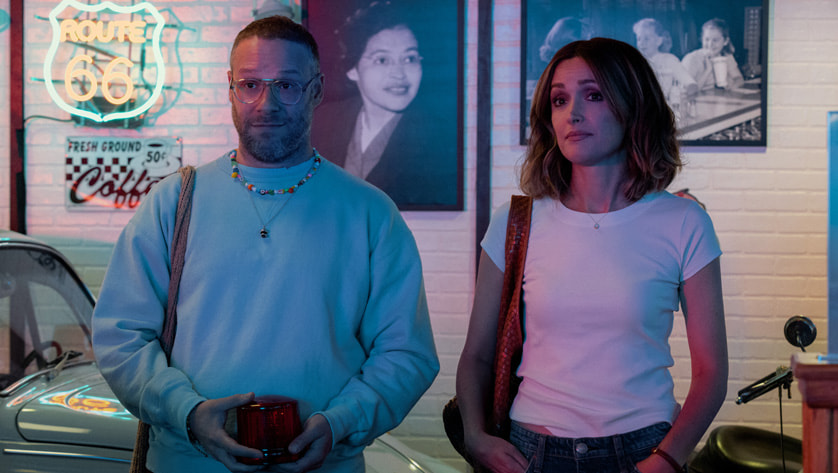 The series is bound to draw comparisons with the 1989 romantic comedy 'When Harry Met Sally…,' even though the dynamic between the lead pairs of the respective projects goes in different directions. In 'When Harry Met Sally…,' it ends in romance, while in 'Platonic,' the two characters reunite at a critical juncture when their lives have become messy, chaotic, and aimless.
Even though Sylvia and Will's renewed friendship has a complicated impact on other aspects of their lives, it is ultimately good for them as they get to explore the unkempt and wild sides of their personalities with each other. It is revealed that they had a falling out because Sylvia and Audrey shared a mutual dislike for each other. Andy, Will's male friend and one of the co-partners in the brewery, also didn't like Audrey, but he wasn't entirely cut out of Will's life like Sylvia. This is likely because Audrey felt threatened by her husband's relationship with the other woman.
Why Did Will and Audrey Divorce?
The narrative of the series takes off when Sylvia learns about Will and Audrey's divorce on social media and decides to reach out to her old friend. After witnessing the fight between Will and Audrey outside the brewery, Sylvia, who was ready to head home until a moment ago, goes to see if her former friend is doing well. As Will can't wait to leave, the two of them go nearby bar for more drinks. There, Will starts to explain what led to the dissolution of his marriage.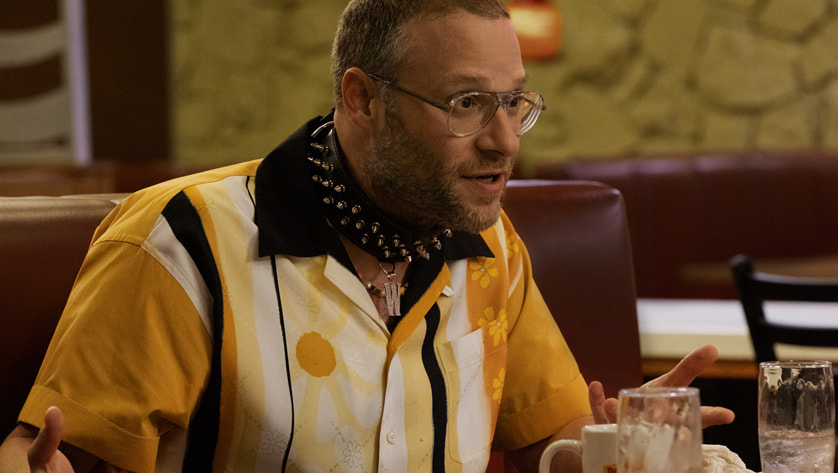 Relationships, especially marriages, hardly end on "friendly terms," especially if real emotions are involved. Will and Audrey's marriage is no exception. We get only Will's version of things, but he is self-deprecating enough for us to presume that it is a version quite close to what happened. Audrey thought he wasn't ambitious enough and that he drank a lot. If the second allegation is explored throughout the series and proven somewhat accurate, the first one is subtly addressed when Will is reluctant to accept the licensing agreement with Johnny 66. The distance between them continued to grow as Audrey found considerable success as an art dealer. A depressed Will proceeded to cheat on her with some random person, and that was the end of their marriage.
Read More: Where is Platonic Filmed?