The tenth and final episode of Peacock's thriller series 'Poker Face,' titled 'The Hook,' revolves around the culmination of Sterling Frost Sr.'s efforts to capture Charlie Cale for causing the death of his son Sterling Frost Jr. After a search that lasted around a year, Cliff LeGrand finally succeeds in capturing the human lie detector. Although Sterling Sr. initially wants to kill her, he changes his plans and asks his right-hand man to take her to Atlantic City, New Jersey, which paves the way for his startling murder. Episode 10 of the series ends with Charlie solving the murder and confronting the consequences of the same. If you are up for a detailed take on the same, here's what we can share! SPOILERS AHEAD.
Poker Face Finale Recap
'The Hook' begins with Cliff tracking down Charlie. He asks Sterling Frost Sr. about the length of the grave he should prepare for Charlie, only for the businessman to ask him to bring the human lie detector to him. Charlie and Sterling Sr. meet at HASP, a casino owned by the family of Beatrix Hasp. Sterling Sr. tells Charlie that he doesn't want to kill her and even acknowledges that she did what she had to do after finding her friend dead. Rather than killing her, the businessman wants her presence at a high-profile meeting that involves him, the Hasps, and the other members of the "Five Families," a crime syndicate.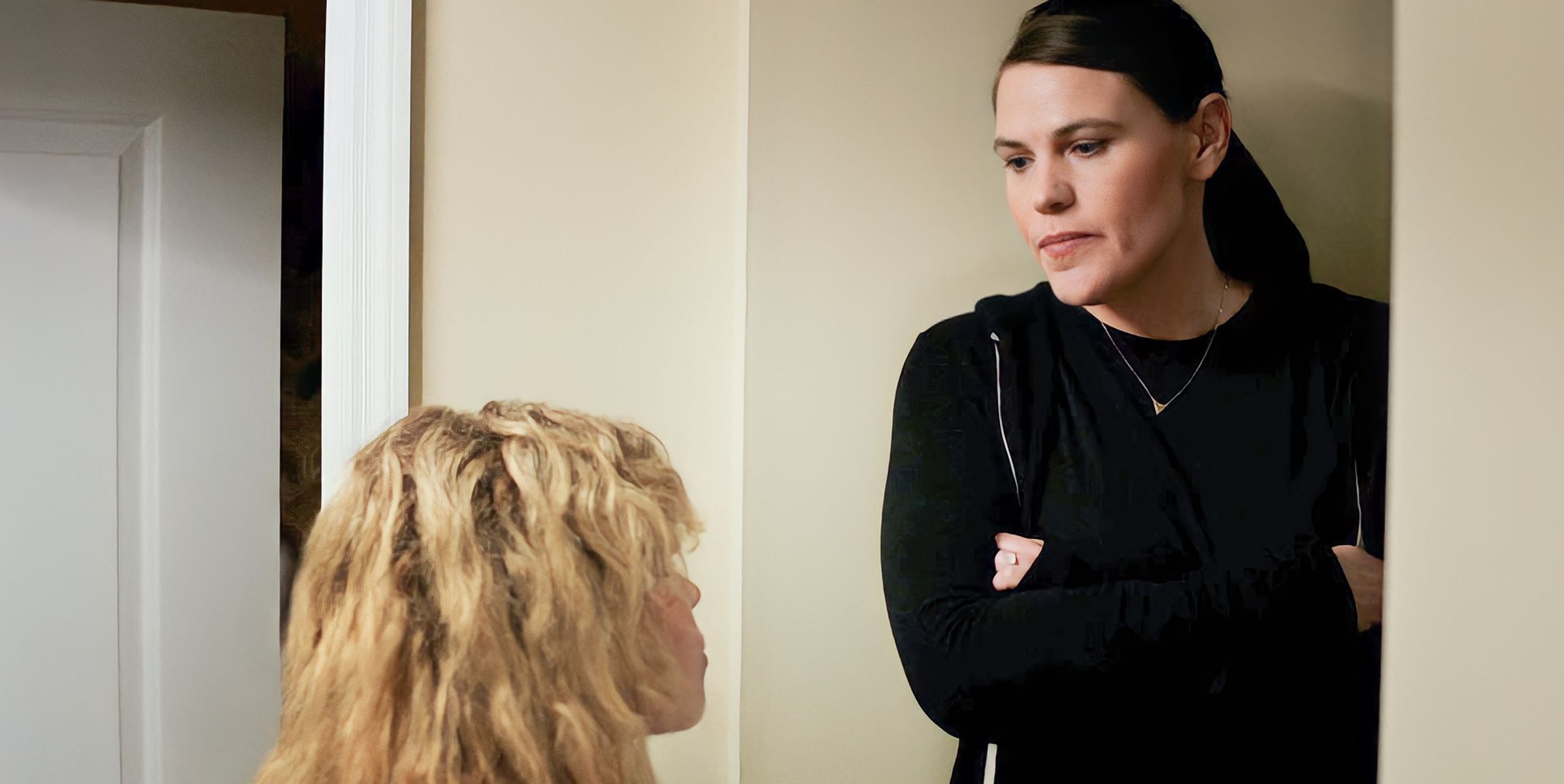 Sterling Sr. offers Charlie money and freedom in return for identifying lies for him during the meeting. He also gives her a gift box, only for her to find a gun. Meanwhile, the lights at the casino get turned off and Cliff kills his boss. A startled Charlie runs away from the place and Cliff instructs the people around to catch her for murdering the businessman. He takes advantage of the time to replace the gun Charlie placed at the table with the murder weapon, which already has her prints. Charlie calls FBI Agent Luca Clark seeking help, only for him to say that the evidence they have collected is against her.
Charlie goes to her house, which happens to be in Atlantic City, and meets her sister Emily Cale and the latter's daughter. Since police officers have surrounded the house, Charlie has to crawl to end up in the house's basement, only to not get welcomed by her sister. Emily makes it clear that she doesn't want Charlie to return to her and her daughter's lives, especially after what she had "done to the family." Charlie tries to reconcile with her sister but Emily doesn't budge to change her decision. She then leaves the house and ends up at a pier to inspect her family's boat, only to find it unusable.
Poker Face Ending: How Does Charlie Solve Sterling Frost Sr.'s Murder?
When Charlie realizes that she is getting framed for the murder of Sterling Sr., she contacts Luca to find out whether there is a way out for her. When Luca makes it clear that it is extremely tough for her to escape, Charlie decides to vanish from the place and chooses waterways as the preferred mode of transport, only to find out that her family's boat is unusable. Without no other option in front of her, she reaches out to Cliff, who invites her to his boat so that he can hand her over to the authorities. Since she is already at the pier, Charlie manages to meet Cliff sooner than the latter expected, which gives her enough time to spend with the murderer.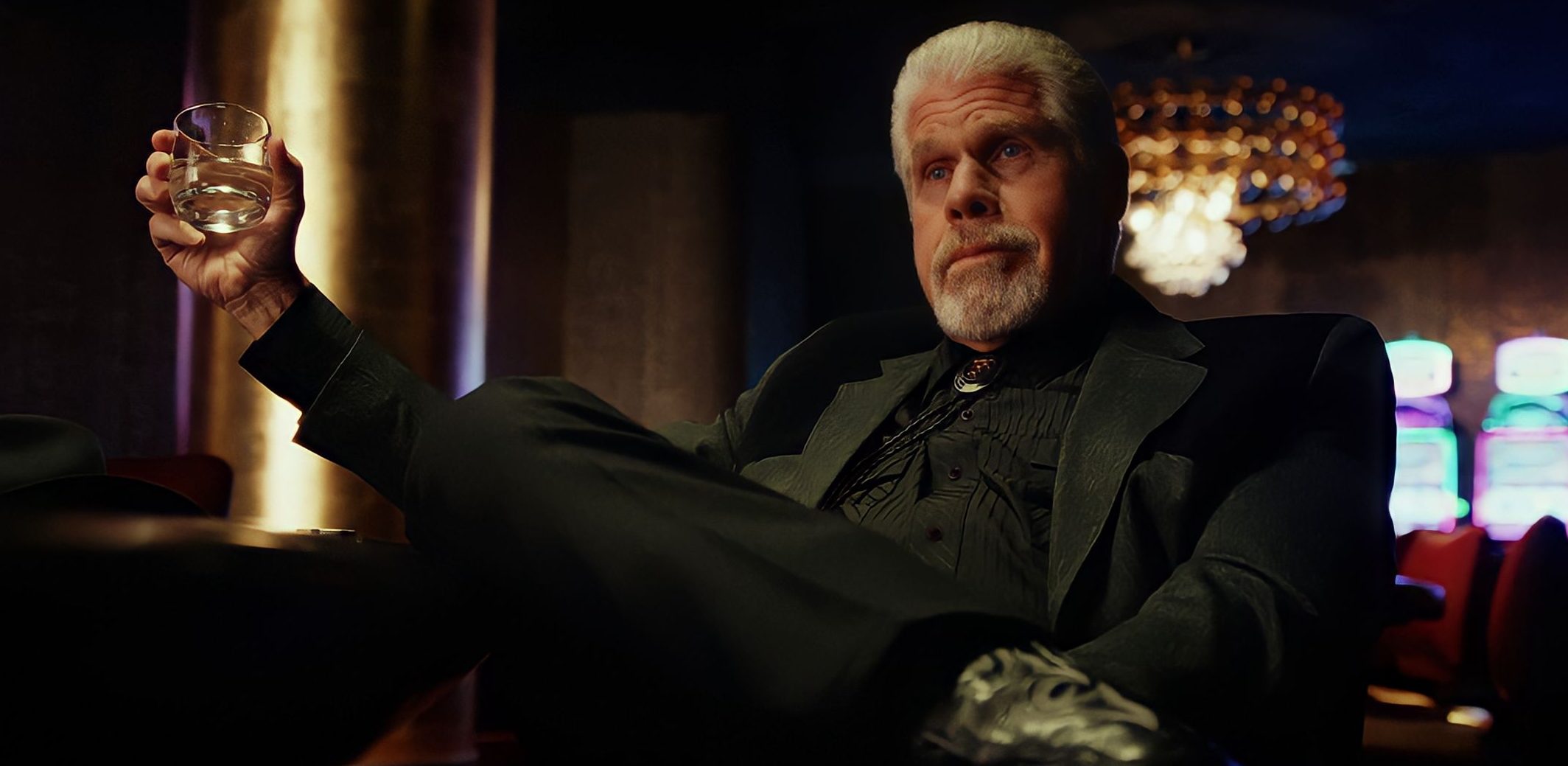 Charlie initially thinks that Cliff is getting framed like her since they both were near the businessman when he got killed, which makes her join hands with him to prove both of their innocence. Cliff, who knows about Charlie's ability to detect lies, becomes extremely careful about replying to her questions and queries. Throughout her cross-country journey, Charlie manages to solve murders because she was able to identify the murderers' lies, which were told by them without knowing that the woman in front of them is a human lie detector. Since Cliff knows about the same, Charlie fails to solve the murder using her abilities. That's when coincidence comes into the picture.
Charlie accidentally comes across a set of poker chips, identical to the one that was used by the killer to spot Sterling Sr. in the dark, in Cliff's bag. She connects the dots and realizes that the businessman was killed by none other than his own right-hand man. For Charlie, however, her realization turns out to be inadequate to escape from the authorities. Meanwhile, Luca steps up to help Charlie in return for her help to find the murderers of Ben/Gabriel. The FBI agent arrests Cliff for the murders of Natalie and Jerry using the cassette tape Sterling Sr. plays before his death, which includes Sterling Jr.'s revelation that Cliff killed Charlie's best friend and her boyfriend.
After getting arrested by Luca, Cliff comes clean about his deal with Beatrix Hasp, who hired him to kill Sterling Sr. Since Cliff cannot cherish what he has earned by killing his boss, he doesn't hesitate to point his finger at Beatrix. Cliff's revelation concerning Beatrix solves the murder, which makes Charlie a free woman.
Where Will Charlie Go? Will Beatrix Find and Kill Her?
Although Charlie frees herself from the authorities by solving Sterling Sr.'s murder, she makes Beatrix Hasp, one of the influential members of a potent crime syndicate, her enemy. Beatrix calls Charlie and threatens to kill her for diverting the FBI to the Hasps and possibly the Five Families. However, Beatrix doesn't want to kill her right away. She tells Charlie that she will let her live if the latter works for the former as her personal lie detector. The businesswoman makes it clear that her offer is valid only until the end of their call, only for Charlie to end the same and get rid of her mobile phone.
Charlie is expected to continue her cross-country journey to escape from the radar of Beatrix Hasp. She may also continue to use fake identities and find a livelihood in the nooks and corners of the country. But Charlie may have realized that Beatrix isn't Sterling Sr., who relied on the one-man army of Cliff to find her. Charlie must be anticipating Beatrix to send more men and use advanced resources to find her. Since Beatrix is a prominent businesswoman and a crime syndicate member, she may have contacts throughout the country to find Charlie. If that's really the case, the human lie detector may even consider running away from the country to a foreign nation, where Beatrix may not have many resources at her disposal to find her.
Beatrix may threaten Charlie's sister Emily and the latter's daughter to make Charlie return to Atlantic City. Charlie might have caused enough trouble to her sister's family and she may not want a cold-blooded criminal to barge into Emily and her daughter's lives. If Beatrix takes advantage of Charlie's love for her sister, the businesswoman may lay her hands on her target sooner than later. Thus, Charlie's survival may depend upon Emily and her daughter's safety as well. Even if Beatrix captures Charlie, it is unlikely that she will kill her target right away. Beatrix may try to make use of Charlie's lie-detecting skills before even seriously considering killing her.
Why Did Cliff Kill Sterling Frost Sr.?
Cliff kills Sterling Frost Sr. upon getting hired to kill the businessman by Beatrix Hasp, who wants Sterling Sr. dead to eliminate her competition. Beatrix may not want Sterling Sr.'s casinos and hotels competing against the Hasps' establishments. In addition, Beatrix might have wanted a significant presence and say in the crime syndicate, the Five Families. She must have considered Sterling Sr. an obstacle on her way to achieving the same in the syndicate, which possibly makes her hire Cliff. As far as Cliff is considered, he accepts Beatrix's offer due to his own ill feelings toward his master.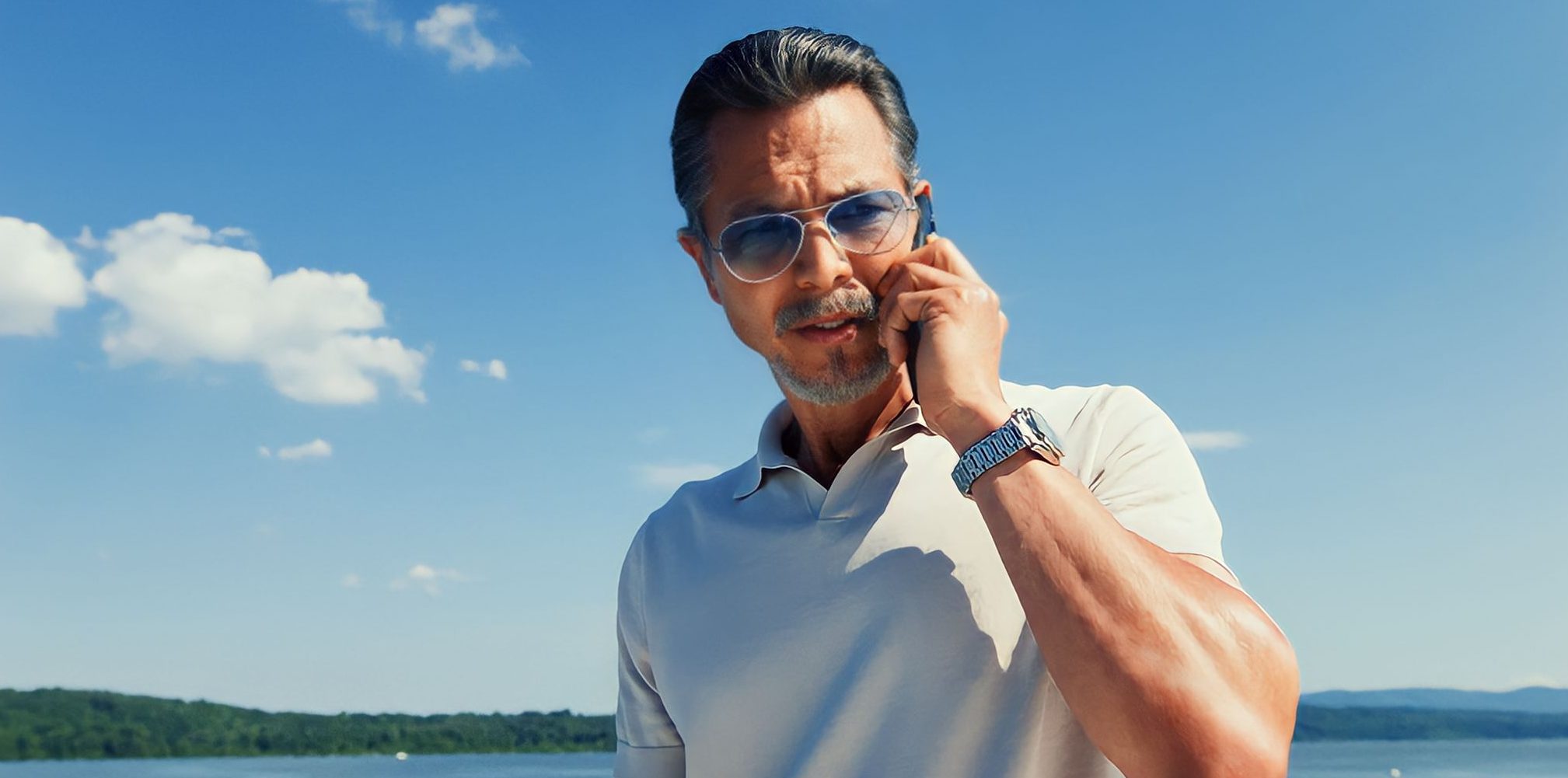 As Sterling Sr.'s right-hand man, Cliff is supposed to stay with his master and run the businessman's establishments. Rather, he gets forced to travel across the country in search of a woman, only for him to sleep in motels and eat pathetic food. Cliff finds his master's actions disrespectful. That's when Beatrix calls him to offer a deal. Cliff feels respected by the businesswoman since she sees him capable enough to put an end to a potent individual such as Sterling Sr. Thus, he accepts the job and kills his master.
Read More: Is Peacock's Poker Face Based on a True Story or a Book?