Presented by Tim Gunn and Hannah Jeter, Lifetime's 'Project Runway: Junior' is a fashion-based reality show for young designers. Featuring artists from 13 to 17, the 'Project Runway' spinoff allows the participants to show the world what they can do in the field they have been interested in from a very young age. The first season premiered in 2015, leaving fans with fantastic memories. So, if you are curious about where your favorite contestant is nowadays, worry not because we have your back!
Where is Maya Now?
As of writing, Maya René Ramirez, the winner of 'Project Runway: Junior' season 1, is flourishing in the world of fashion. Since July 2022, she has worked as a Graphic Designer for La Ménagère. Additionally, Maya is a student at Polimoda and will complete her Bachelor's Degree in Fashion Art Direction in 2023. From 2019 to 2020, she was enrolled at Parsons Paris – The New School while pursuing a bachelor's degree in Fashion/Apparel Design. Based in Florence, Italy, the former reality TV star seems to be enjoying her best life.
Where is Samantha Now?
Runner-up Samantha Cobos has continued her passion for fashion. The Fashion Institute of Technology alumna was enrolled from 2016 to 2018 and gained multiple degrees, including a Bachelor's in Technical Design, a Minor in Fashion History and Theory and culture, and associate's degrees in Womenswear Design/Apparel and Menswear Design/Apparel. Currently, Samantha is a Product Developer for Telfar and is based in New York.
Where is Peytie Now?
Based in London, England, Peytie Slater is presently a student at the London College of Fashion, a part of the University of the Arts London (UAL). They joined the institute in 2020 and will graduate in 2024 after completing their International Preparation for Fashion and Fashion/Apparel Design studies. Peytie continues to design apparel and is open to taking orders for custom styles from their clients.
Where is Zachary Now?
Next, we have Zachary Fernandez, the fourth finalist, making impressive strides as a Fashion Expert. Since March 2022, he has worked as Fabric + Trims Coordinator for Oscar de la Renta and is a freelance Design + Development Assistant for Brother Vellies. Based in New York City, Zachary's designs have continued to wow the public, and his work will surely catch your eye.
Where is Zach Now?
Zach Lindsey may have missed entering the finale from a narrow margin, but that does not mean his skills have diminished even slightly. The reality TV star has his apparel line named after him, and he takes pride in the brand's inclusivity and timelessness. Based in New York, Zach is seemingly affiliated with Raytell Bridges as a freelance Assistant Stylist.
Where is Jaxson Now?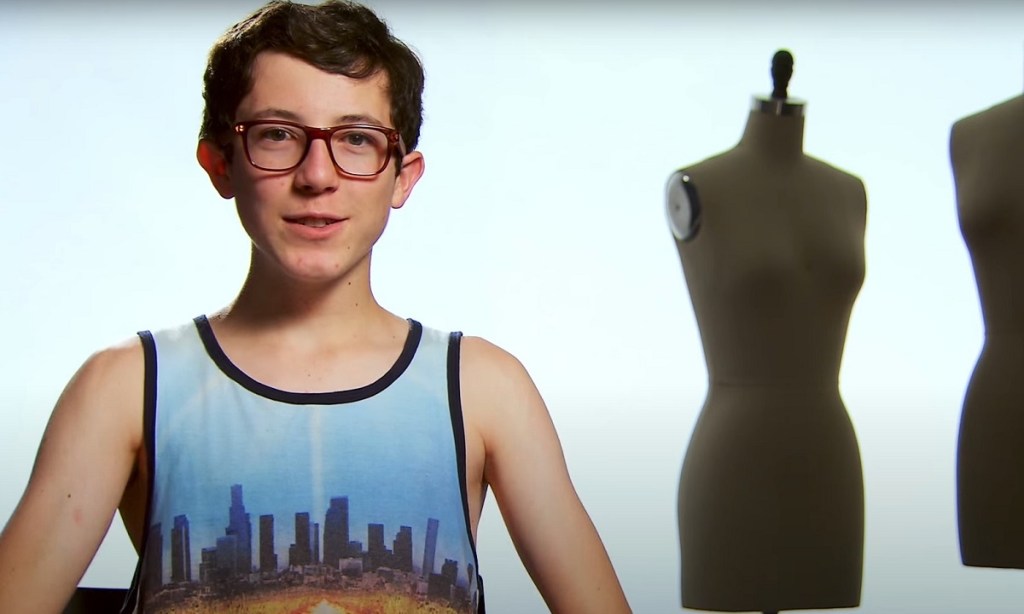 As of writing, Jaxson Metzle, AKA Jaxson Wyatt, lives in New York. The fashion expert works as a Production Assistant for Markarian and has his line of clothing called Jaxson Wyatt. Having graduated in 2021, the reality TV star has a Bachelor of Science degree from Kansas State University in Apparel and Textile Design Production and a minor in Art and Business Administration. Jaxson takes pride in designing environmentally sustainable apparel inclusive of all sizes.
Where is Bridget Now?
Like many of her co-stars, Bridget Westendorf is based in New York City, though she spends a significant portion of her time in New Jersey. Specifically, the reality TV star now works as a Digital Content Creator and has over 52 thousand followers on Instagram. G4= outfits provide a soft and calming aura one cannot help but fall in love with. Thanks to her work, Bridget has had the opportunity to partner up with brands like Dior.
Where is Matt Now?
Designer Matt Sarafa is thriving in the fashion world of Los Angeles, California. He graduated from the University of California, Los Angeles, in 2020, with a Bachelor of Arts degree in Design Media Arts. Since then, he has collaborated with multiple well-known brands and is presently the Creative Director of Amaré Magazine. The reality TV contestant established his brand, Matt Sarafa LLC, in July 2016 and continues to serve as its Founder and CEO. Over the years, he has been honored to dress Tyra Banks, Doja Cat, Big Sean, Iggy Azalea, etc. He is also the youngest designer showcased at New York, Paris, and Los Angeles Fashion Weeks.
Where is Victoria Now?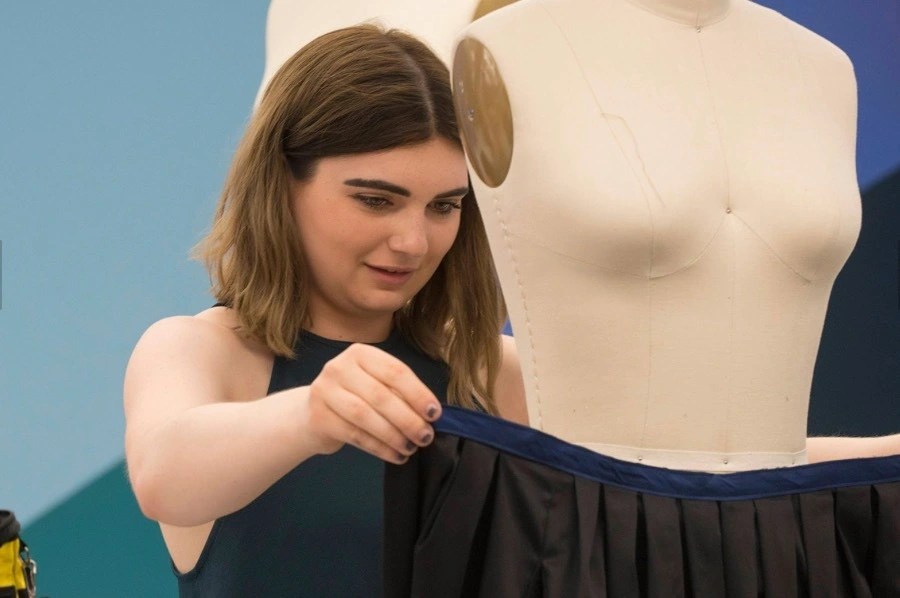 It seems like Victoria Cohen, who is apparently still based in Westlake, Ohio, prefers to keep her personal life private. The reality TV cast member became a student at Kent State University in 2017 and graduated in 2020 after studying Psychology and Public Health. We hope that Victoria continues to make the best of her life no matter the career path she may have chosen.
Where is Jesse Now?
Jesse Hansen graduated from UAL's London College of Fashion in 2021 with a Bachelor of Arts degree thanks to his studies in Fashion Design Technology, Womenswear, and Fashion/Apparel Design. Currently, he is a Costume Designer for Pinewood Studios Limited, having started working with the organization in October 2022. The fashion expert is based in London, England, and will launch some eye-catching designs shortly.
Where is Ysabel Now?
We are moving on to Ysabel Hilado, who graduated from California State University, Long Beach, in May 2022 with a bachelor's degree in Fashion/Apparel Design and a minor in Fashion Merchandising. Before that, she was a student at Long Beach City College but gained a transfer to her graduating institute in 2019. She is currently self-employed as the Fashion Designer and Digital Content Creator for her brand, Ysabel Hilado. Based in California's Los Angeles Metropolitan Area, the reality TV star has a large following on social media, including more than 105 thousand admirers on Instagram.
Where is Sami Now?
Samantha "Sami" Johnson's time on 'Project Runway: Junior' may have been brief, but that did not stop her from continuing her passion for fashion. She graduated from Parsons School of Design – The New School in 2018 with a bachelor's agree in Fashion/Apparel Design and then remained a student of the institute until 2020, when he gained her Bachelor of Fine Arts degree, having studied Fashion/Apparel Design and Creative Entrepreneurship. Sami joined SER.O.YA in March 2021 as an Assistant Designer but became an Associate Designer in January 2022. She still retains the latter position and is thriving in New York.
Read More: Project Runway Junior Season 2: Where Are They Now?