In a show like Peacock's 'Love Island Games,' every couple has their own unique journey that their fans cannot help but follow avidly. This certainly holds true for Raymond "Ray" Gantt and Imani Wheeler, whose time together in the series has helped them garner many fans. The two highly popular contestants have to contend with several obstacles in order to make their relationship work and seem to become stronger because of it. Hence, it is hardly a surprise that people across the world are dying to know if their on-screen romance continues to thrive even today.
Ray and Imani's Love Island Games
After having tried her luck at finding love in 'Love Island USA' season 5, Imani Wheeler decided that she would not give up until her quest was fulfilled, paving her path to the very first iteration of 'Love Island Games.' As for Ray Gantt, the reality TV star was part of the first season of the US-based show, bagging third position alongside Caroline "Caro" Viehweg. However, he, too, decided to enter the international spinoff of the 'Love Island' franchise so as to continue his romantic journey.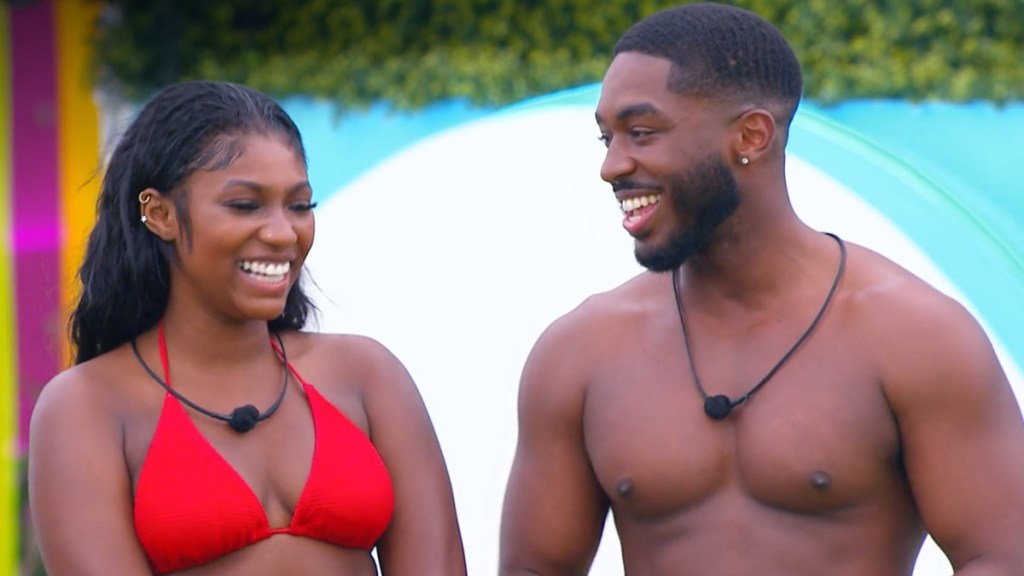 It certainly seemed like both Ray and Imani's wishes came to fruition when the two showcased mutual interest in each other after entering the challenge-based show. In fact, the lady was only second in line to make her choice of partner after her first challenge and was more than happy to pick Ray as her first partner on the show. However, one can hardly ever predict how things might go in 'Love Island Games,' as pointed out by the entry of Johnny Middlebrooks.
As a new entry, Johnny got the chance to fight someone in order to steal their partner, and he chose to duel Ray. Given the latter's defeat, Imani now had to couple up with Johnny while Ray was paired up with Jessica Losurdo. That said, this was far from the end for Imani and Ray's love story, as they continued to pursue each other and even shared multiple kisses to cement their genuine interest in each other.
When the next recoupling ceremony arrived, Ray got the early chance to choose his partner and was more than ecstatic to be with Imani. Together, the two worked like a well-oiled machine and became the power couple back to back, which once allowed them to make Lisa Celander and Curtis Pritchard vulnerable. In another instance, they made use of their power to save Johnny and Jessica from elimination and instead made Georgia Steel and Toby Aromolaran vulnerable. Thanks to their second challenge win together, the couple also won a night away in the hideaway.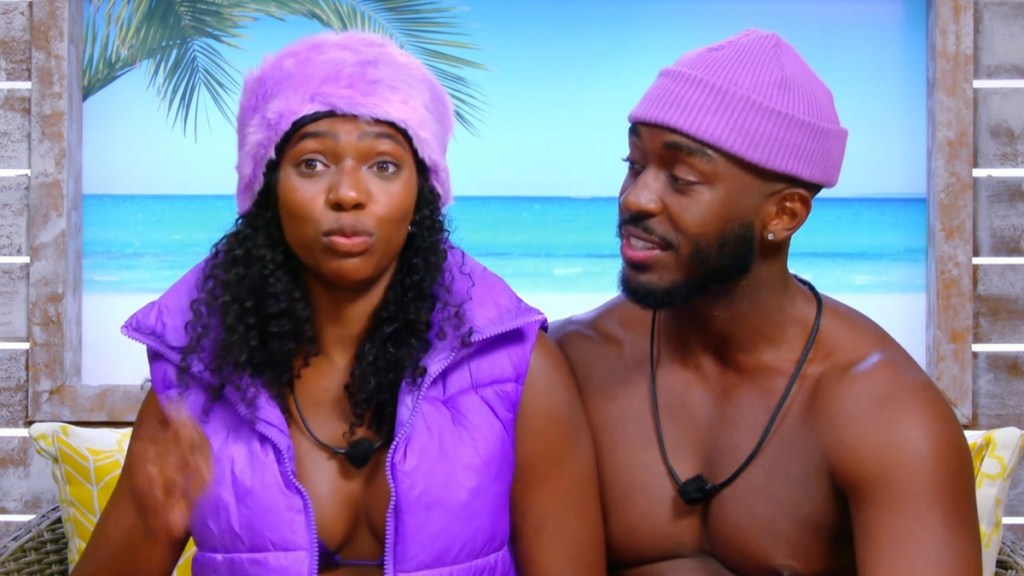 However, Ray and Imani still had many hurdles to overcome. Prior to the next recoupling ceremony, Mike Boateng entered the show as a bombshell, hence getting priority when choosing his own partner. He decided to couple up with Imani, leaving Ray to once again partner up with Jessica. This marked the start of a rough patch for Ray and Imani, especially since the former did not seem happy to have been separated from the woman he had come to care for.
Imani was somewhat confused by Ray's cold behavior, as she did not understand why he was angry at her. She told other girls how the two had apparently agreed to still be open to new possibilities. However, it was then pointed out to her that maybe Ray did not want things to be open anymore and hoped to be exclusive with her. This led the two to have another conversation, where they agreed that they both wanted to be with each other. Thanks to the power given to Callum Hole and Liberty Poole, Imani had to pair up with Eyal Booker while Ray was with Cely Vazquez. Hence, during the next recoupling ceremony, Ray was delighted to once again be able to partner up with Imani.
Ray then decided to make things official by asking Imani to be his girlfriend, a venture in which he was being supported by the rest of the cast members. In fact, the rest of the men helped Ray prepare a beachside breakfast date for his now-girlfriend. However, the couple's on-screen journey did not last for long, as during the carnival games challenge, they ended up being selected as one of the vulnerable couples. They were later eliminated, something that Ray was far from happy about as he thought that Jack Fowler and Justine Ndiba should have chosen him and Imani to save.
Ray and Imani Have Not Shared an Update
As of writing, Ray Gantt and Imani Wheeler have not made any official statements regarding their status as a couple. The two have been more than happy to promote the Peacock show and have expressed admiration for the support that they have received from the world. However, on the topic of their relationship, the pair have yet to speak up, which has built up the curiosity of the fans.
Both Ray and Imani do not follow each other on Instagram, which might be an indication that they might have separated. The couple's exit from the show was perhaps not the most graceful one, though they did make a comeback to cast votes to choose the finalists and cheer on their favorites in the last series of challenges. As for Ray's unhappiness with Jack Fowler and Justine Ndiba, it does seem like the reality TV contestants were able to patch things up, given that the three have been spotted together multiple times since the production of the show ended.
Read More: Jack and Justine: Love Island Games Couple is Still Together