Amazon Prime's 'Reacher' has been a hit with audiences due to its explosive action and detective fiction elements. While fans eagerly await the release of the show's second season, which was recently confirmed to premiere in December 2023, there is more good news. The series has been renewed for a third installment, and filming on the new batch of episodes is expected to restart on November 20, 2023. The cast and crew will return to Toronto, Ontario, and Halifax, Nova Scotia, to resume filming for the third season, which was halted due to the SAG-AFTRA strikes.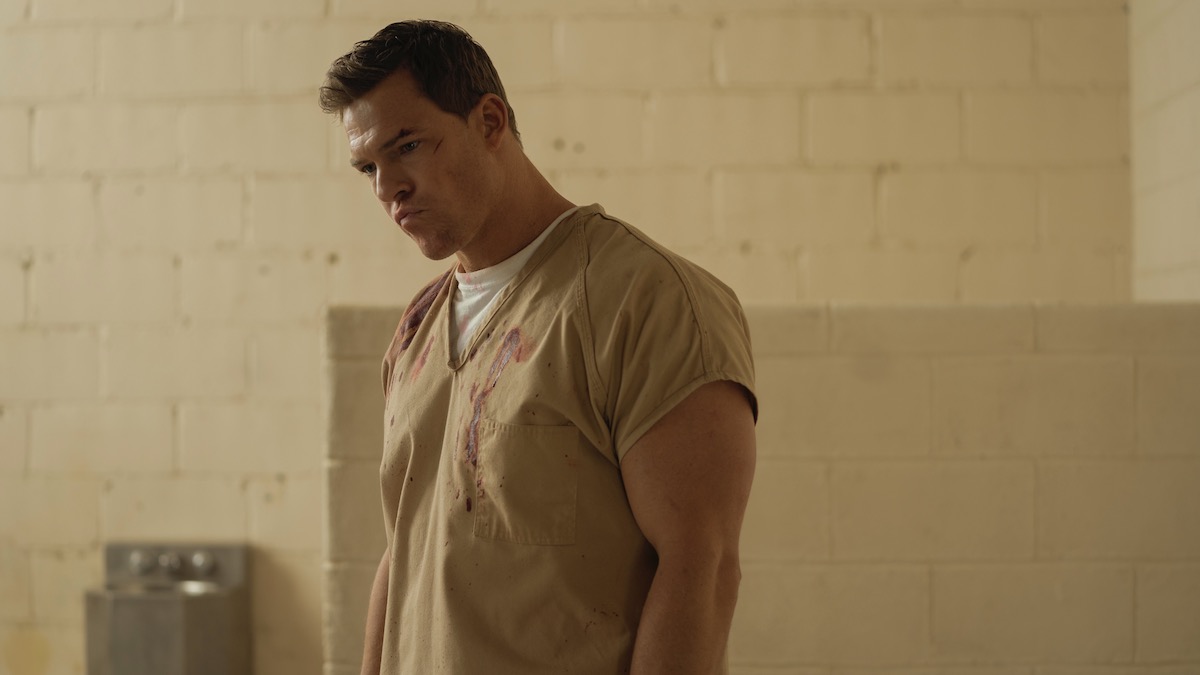 Starring Alan Ritchson as the titular character, 'Reacher' is based on the 'Jack Reacher' book series by author Lee Child. It tells the story of Jack Reacher, a former military policeman, who is arrested on false charges of murder, which leads him into a conspiracy surrounding corrupt police officers, politicians, and businessmen.
The series was developed for television by Nick Santora, whose works include 'Prison Break' and 'FUBAR.' The first season debuted in February 2022 and was inspired by 'Killing Floor,' the debut novel in the book series. The upcoming second season will be based on the book 'Bad Luck and Trouble,' while the third installment was rumored to be a loose adaptation of the ninth book 'One Shot.'
Season 3 of the hit series was confirmed to be in the works in June 2023. At the same time, it was also reported that principal photography on new episodes had commenced on June 19, 2023, in Toronto, Canada. However, the following month, production and related activities were suspended due to SAG-AFTRA strikes. At the time, filming for season 3 was expected to last until November 2023. With the SAG-AFTRA strikes resolved, production will restart this month and is likely to conclude in March 2024.
Aside from former 'Titans' star Alan Ritchson, the cast of 'Reacher' includes Malcolm Goodwin (Oscar Finlay), Willa Fitzgerald (Roscoe Conklin), Chris Webster (Kliner Jr), Maria Sten (Frances Neagley), and Bruce McGill (Mayor Grover Teale) in the lead roles. Shaun Sipos, Ferdinand Kingsley, Robert Patrick, and Domenick Lombardozzi are among the new faces for season 2. The second season will follow Reacher as he deals with the mysterious murders of members of his former army unit.
The plot details for the third installment are currently being kept under wraps, along with casting announcements. However, Ritchson is expected to reprise his role alongside some of the other main cast members. Santora, who developed the adaptation of Child's novels, serves as executive producer and showrunner on the series. Original author Lee Child is also an executive producer in the series along with Don Granger, Scott Sullivan, Adam Higgs, David Ellison, Dana Goldberg, and Matt Thunell. The series is co-produced by Amazon Studios, Skydance, and Paramount Television Studios.
Read More: Reacher Season 1 Ending, Explained