Based on the 2019 novel of the same name by Casey McQuiston, 'Red, White & Royal Blue' is an Amazon Prime Video romantic comedy film. It tells the story of Alex Claremont-Diaz (Taylor Zakhar Perez), the son of America's first female president Ellen Claremont (Uma Thurman), and Prince Henry of Britain (Nicholas Galitzine) and the romance that develops between them. At the start of the film, Alex and Henry can't stand one another, but because of an incident that nearly causes an international and diplomatic crisis, they have little choice but to tolerate one another as both parties rush in to demonstrate that everything is fine between the two young men. As the film progresses, the near-enmity turns into friendship before blossoming into love. If you are wondering whether Alex and Henry end up together in 'Red, White & Royal Blue,' we got you covered. SPOILERS AHEAD.
Do Alex and Henry End Up Together?
Yes, Alex and Henry end up together in 'Red, White & Royal Blue.' The two of them originally met at the first night party of the Climate Conference in Melbourne. Alex is a working-class young man whose parents became politicians, and this was his first official outing as a public figure. He thought Henry, who has spent a lifetime embroiled in these things, could help him. Unfortunately, Henry was dealing with the death of his father at the time, and the grief had turned him asocial. He didn't want to interact with Alex and left, making the American young man feel agitated. Since then, Alex has held a grudge against Henry.
With his mother facing re-election, Henry travels to the United Kingdom to attend the wedding of Henry's brother. The two inevitably meet, and the old animosity resurfaces, which culminates in both falling on the wedding cake. Predictably, there are cameras in the room, and the incident soon goes viral, prompting both parties to attempt damage control. Henry and Alex are told to spend time together, give interviews, and even visit high schools. After Henry and Alex finally speak and air their grievances, the latter realizes that Henry had his reasons for acting the way he did that night in Melbourne, and the former realizes that his actions played a critical role in Alex's behavior toward him since then. They don't yet become friends, but the enmity goes away.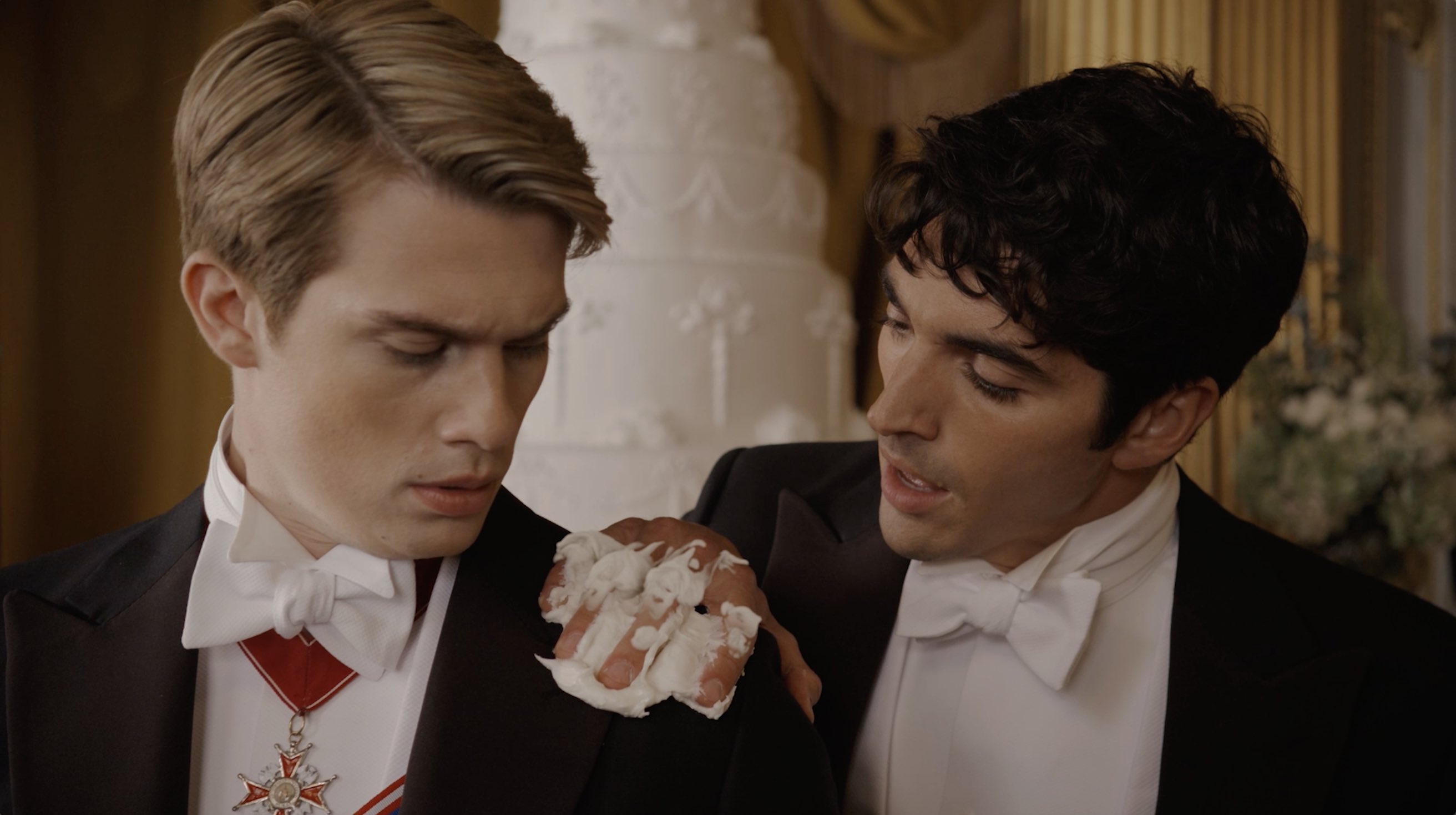 After Henry gets Alex's number, the two of them begin texting back and forth. Romance doesn't yet enter into the equation because neither knows what the other person's sexual orientation is. That changes at the New Year's party that Alex organizes. He invites Henry, who shows up. Seeing Alex spending time with girls, Henry becomes uncomfortable and goes out. Alex later finds him and ask him what happened. Perhaps for the first time, Henry does something impulsively and kisses Alex before running away.
The two men try to come to terms with their feelings in their own way. Alex is bisexual; although he hasn't come out to his family, his parents are extremely liberal. In contrast, Henry is gay and in the line of the British throne; certain things are expected of him, and a same-sex relationship isn't one of them.
However, love triumphs over their reservations. Henry and Alex begin to write e-mails to each other as their feelings deepen. They travel to each other's countries for secret meet-ups and precious time together. This continues until Zahra Bankston, Deputy Chief of Staff for President Ellen Claremont, discovers them together. This leads Henry to come out to his parents, who are glad that he has found someone to love him.
However, when Henry arrives to spend some time with Alex and his father at their vacation house, he starts to fear that he might not get the same kind of acceptance from his own family. This prompts him to return to England. Alex follows him, demanding to know why Henry abandoned him. Ultimately, the e-mails between Alex and Henry are leaked by Miguel Ramos, a journalist and a former fling of Alex, causing a massive scandal on both sides of the Atlantic.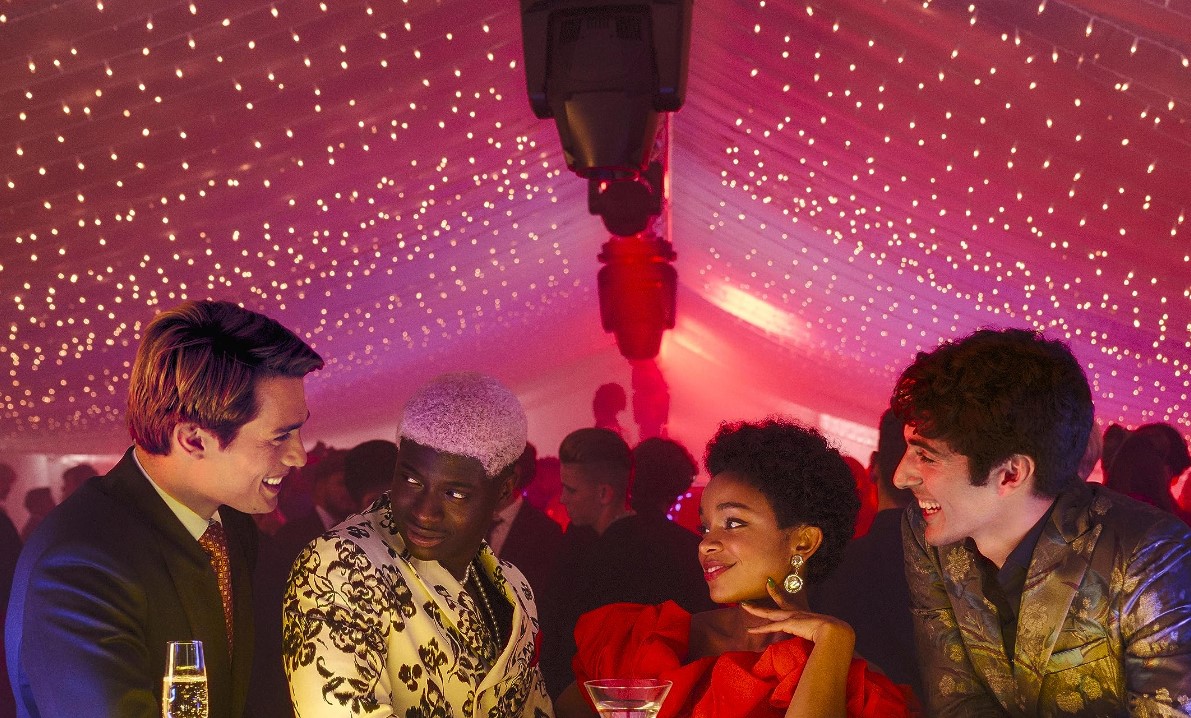 As the two lovers anguish over their separation, Zahra calls Shaan Srivastava, Prince Henry's equerry and her secret lover, to reunite Alex and Henry. Once Alex comes to England, King James III (Stephen Fry) expresses his desire to meet them together. The King tells them while he understands that their feelings are genuine, the age-old traditions of the monarchy have to be upheld. Henry rejects the notion, especially after witnessing the crowd outside cheering for him. He takes Alex and walks out into the famous balcony, fully embracing who he is. Ellen wins the election because of her son's efforts in Texas, their home state. Henry is present on the podium with Alex's family as Elena gives her victory speech.
Read More: Is Red, White & Royal Blue Based on a True Story?