Directed by Matthew Lopez, Amazon Prime's 'Red, White & Royal Blue' is a gay romantic comedy film that revolves around Alex Claremont-Diaz (Taylor Zakhar Perez), the son of America's first female president, Ellen Claremont (Uma Thurman) and Prince Henry of Britain (Nicholas Galitzine). With his mother facing re-election, Alex visits England and becomes involved in a physical altercation with Henry.
The media heavily reports on the incident, making it seem like a massive diplomatic and international crisis, which endangers Ellen's re-election bid. This prompts both parties to instruct Alex and Henry to pretend to be friends. Although things start that way between the two main characters, it ultimately evolves into love. If the political and diplomatic aspects of the film's narrative have made you wonder whether it is based on a true story, here is what we know.
Is Red, White & Royal Blue a True Story?
No, 'Red, White & Royal Blue' is not based on a true story. The film is the cinematic adaptation of the 2019 novel of the same name by Casey McQuiston. Matthew Lopez, who makes his feature-length debut as a director with this film, and screenwriter Ted Malawer adapted the book into a screenplay. In April 2019, it was reported that Amazon Studios and Berlanti Productions had secured the rights to McQuiston's novel. In October 2021, Lopez's involvement in the project was reported.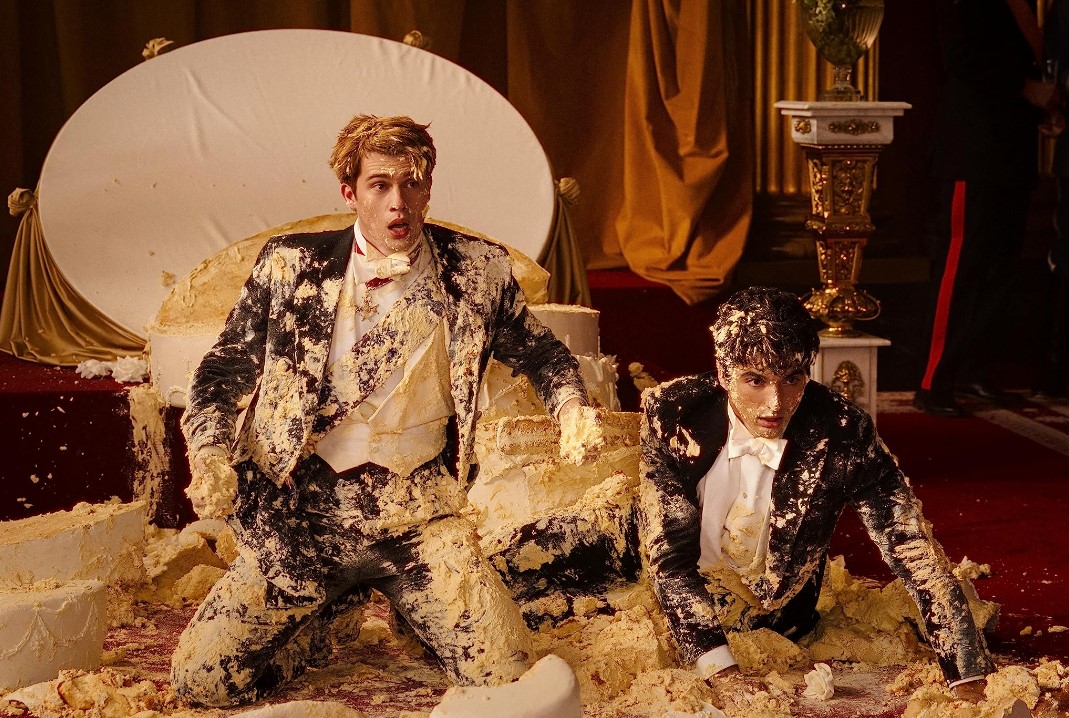 In an interview with A. Frame, Lopez revealed that he read the book before he was hired for the project. "I basically read it in the wild," the director said. "One of my agents sent it to me in early 2020 and was like, 'I just read this book. I think it's delightful. Maybe there's a musical in it — I don't know — but I think you'd really like it.' And I read it over the weekend, and I just fell in love with it. I called him on Monday, and I said, 'Maybe it's a musical, but I am really interested in the movie. Let's talk about the movie.' That was the spark for me. So, I put my hand up with Greg [Berlanti] and Sarah [Schechter] and said, 'I really want to make this movie,' and then time passed and that happened."
In various interviews, McQuiston mentioned that the book started to take shape after the 2016 US presidential election. They also cited 'A Woman in Charge' by Carl Bernstein and 'The Royal We' by Heather Cocks & Jessica Morgan as sources of inspiration. They did extensive research on the White House and Kensington Palace and had to figure out royal and presidential schedules and protocols in their efforts to make the book seem as realistic as possible. They told The Nerd Daily, "And then, of course, there were all the historical love letters—I did a lot of digging and reading to find ones that I thought were beautiful and that also fit their particular circumstances and relationship. It was definitely a crash course in queer correspondence that history forgot."
According to McQuiston, their biggest issue was to flesh out the theme of hope for America's future without appearing dismissive of what led to the modern political climate. "It's not like a different president would magically make centuries of institutional oppression in America disappear," the author said. "We'd still need to grapple with how we got here. So I wanted this book to breathe some light and hope into today's America and also recognize how much work still needs to be done. It's escapist and optimistic, but I also wanted that to be rounded out with some hard truths about America. Finding that balance was probably the hardest thematic layer for me."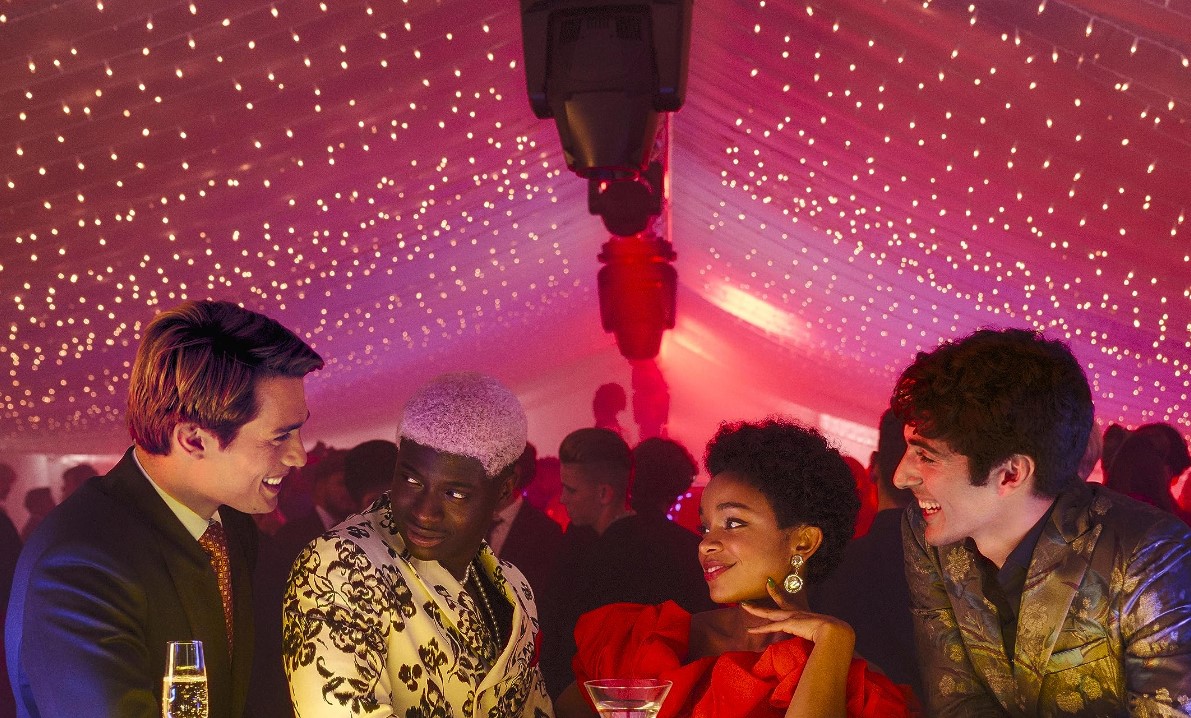 In the adaptation process, Lopez and his team had to introduce specific changes to the narrative. For instance, the Queen of England in the book has become the King of England (Stephen Fry) in the film. The filmmakers also had to trim down the plot. The movie is 118 minutes long, while the audiobook version of the novel reportedly lasts about 12 hours. The filmmakers left out almost everything that wasn't about the two main characters. "As a matter of fact, I think there are less than 20 seconds of the movie in which either one of them doesn't appear," Lopez said. So, to sum it up, while extensive research went into the development of 'Red, White & Royal Blue' and the original book, they are not based on a true story.
Read More: Where Was Red, White & Royal Blue Filmed?