There are all kinds of stories in the world. Some are told more than the others because the people telling those stories are in more power. But, as the world has changed, every story has held on to its right to being told. The LGBTQ+ community has only recently been able to come out more openly and present their stories to the world, which have been as beautiful, as complex and as harrowing as the story of any other section of the society.
In its large collection of movies, Amazon Prime houses a lot of lesbian and gay films. With the emergence of online streaming services, nowadays, people prefer watching movies sitting in the comforts of their home. Netflix, of course, has the lion share of eyeballs, but Amazon Prime is not far behind. So, if you are planning to watch a gay film with your loved one, you don't need to go to a theatre. You can just invite him/her to your house and turn on Amazon Prime. This list consists of all kinds of gay films: from love stories to serious dramas to sad films. Again, here's the list of some really good LGBTQ movies on Amazon Prime.
15. Beautiful Something (2015)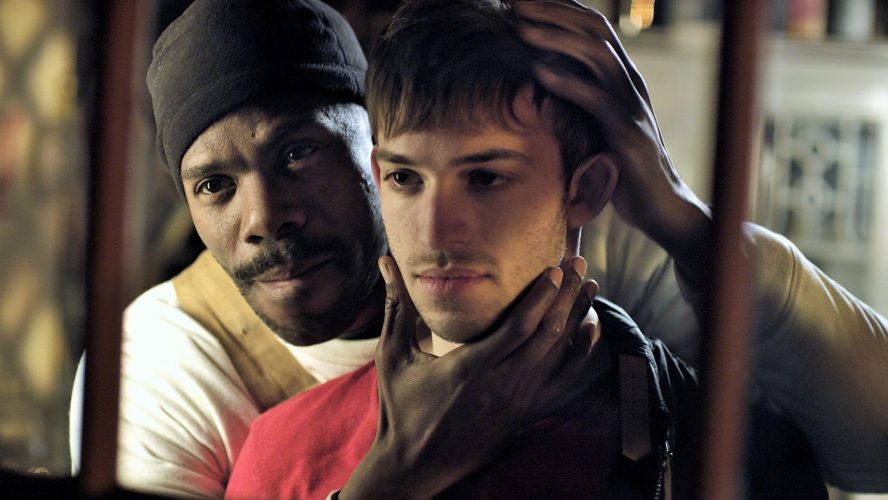 This film tells the story of four gay men who struggle with different things in their lives. One of them is Bob, a talent hunter who wanders the street of Los Angeles, more like drives through in his limo, looking for fresh talent. The criteria of the talents he is looking for vary from one day to another. Next is Brian, a poet who is looking for an interaction that will help him in getting out of his writer's block. He really needs to finish his work because the deadline is approaching and he has no other option. The other two are Drew and his lover Jim. Drew is an artist. He makes sculptures and dreams of becoming a successful sculptor. Jim, on the other hands, acts as his muse while trying to make a breakthrough in his acting career.
Read More: Best TV Shows on Amazon Prime
14. District (2018)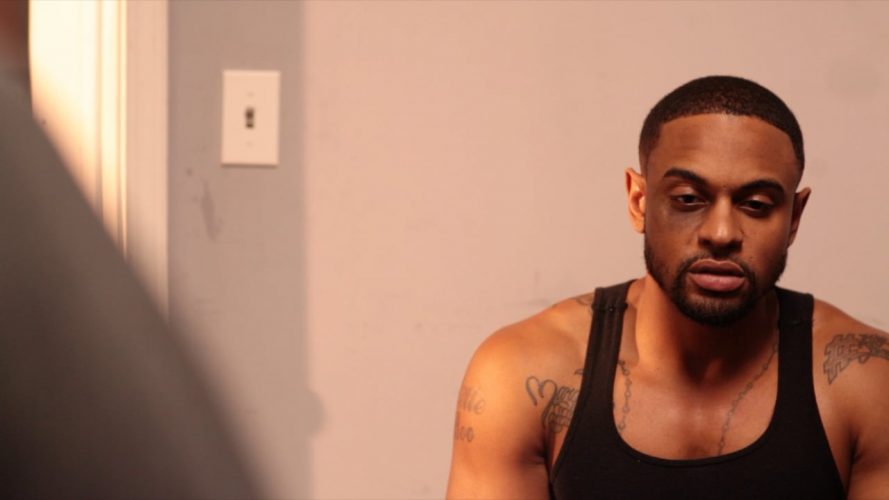 There are a lot of criteria that create a division in society. The division of wealthy and poor is perhaps one of the most prominent ones. Growing up, a young adult gay realises that the acts of some of the wealthy men in the area are not because they want to help others or that they sympathise with the poor. It is because there is something for themselves in it and that the poor boys in the hood are nothing more than a commodity to them. As new discoveries come to light for him, the man starts to question the self-worth of people who live around him.
Read More: Sexiest Movies on Amazon Prime
13. Disobedience (2017)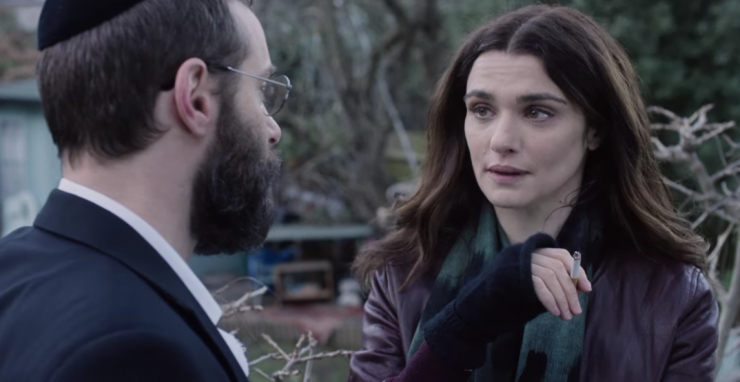 'Disobedience' is the story of a photographer called Ronit who has to return to the old orthodox Jewish community where she grew up when she learns that her father has passed away. As the film moves forward, we are made to understand that Ronit had a sexual relationship with Esti, the wife of her best friend. This is what caused Ronit to be ostracized from the community in the first place. Though things go smoothly at first, the two women find themselves attracted to each other once again. However, they are found kissing by locals and now Ronit fears that Esti will have to suffer because of her. This is a brilliant film that portrays how religion has many-a-time stood between man and his liberation. We have to break free from the shackles of religious conservatism if we have to be truly happy.
12. Body Electric (2017)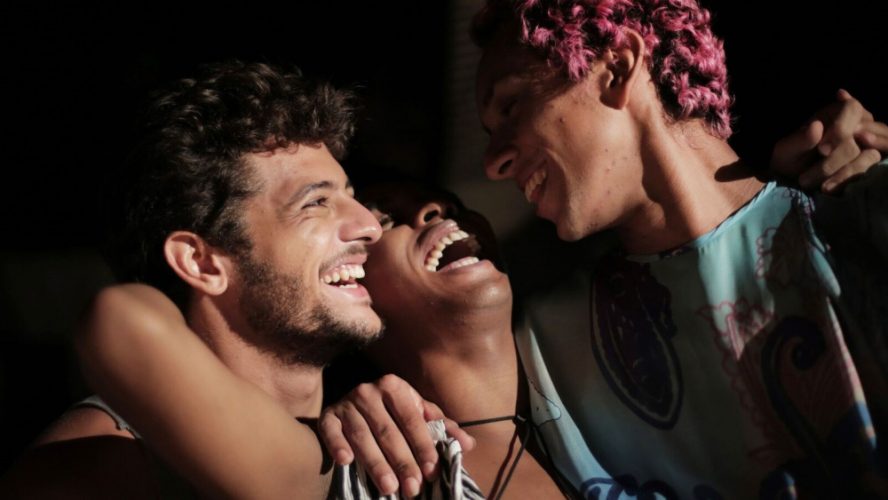 'Body Electric' follows the story of Elias, a gay man in his early twenties who is finding his way through his career and relationships. He works in a garment factory and most days he likes his job, but he also feels stagnant at times because nothing seems to inspire him anymore, which is not a good sign, considering how young he still is. He finds himself moving on from one affair to another creating a string of lovers wherever he goes. For now, he has been in an on and off relationship with a man who is much older than him. As Christmas approaches, Elias thinks about making new connections and spends his time with the labourers of the factory. His easy-going attitude and friendly manner attract attention and he, soon, becomes friends with Wellington who invites him home for Christmas to meet his equally eccentric family.
Read More: Funniest Movies on Amazon Prime
11. Four Moons (2014)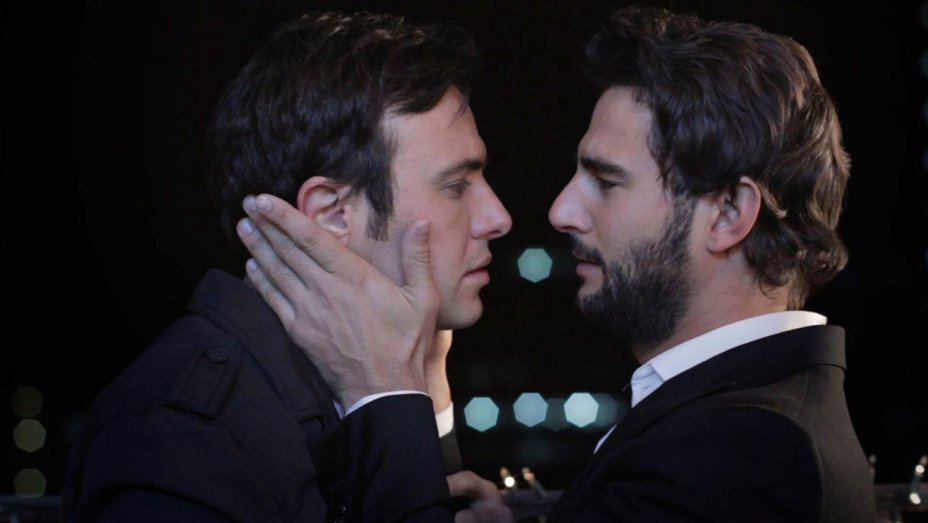 This film, in its essence, tells four different stories, but they are somehow interwoven with each other. All of them centre around homosexual males and the struggles they have to undergo in order for society to accept them the way they are. The first story revolves around a boy who has always had romantic feelings for one of his male cousins. The second story is about two college-goers who start a relationship secretly while the third story is one that centres around a married couple, who see a strain in their relationship when a man comes and stays with them for a while. The final story is about an older man who is attracted by the perseverance of a man much younger to him. The film deals with stories about people from various walks of life, all of whom go through their own personal struggles in a world which is still not ready to accept them completely.
10. The Falls: Testament of Love (2013)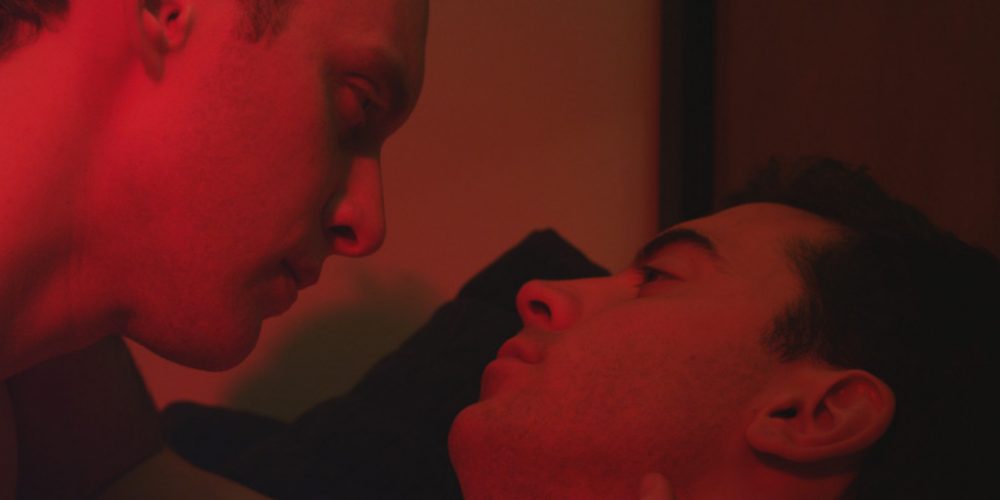 This film is a sequel to the film 'The Falls' which introduced us to the characters of Chris and RJ who fell in love with each other while in the same missionary service. After they were discovered in bed together, they were sent away from the missionary where they both came out as gay to their family. But, the story didn't end well for them. After having promised to spend the rest of their lives with each other, their love story met a hitch when Chris didn't return from the last mission. 'The Falls: Testament of Love' picks up the stories of Chris and RJ five years after the events of the first film. RJ is in a stable relationship with someone else and Chris has submitted to religious beliefs and "reformed" himself to be a heterosexual. When their mutual friend, Rodney, dies, both of them attend the funeral. Seeing each other after such a long time, their unresolved feelings resurface which does not do any good to their present relationships.
Read More: Best Scary Movies on Amazon Prime
9. Retake (2016)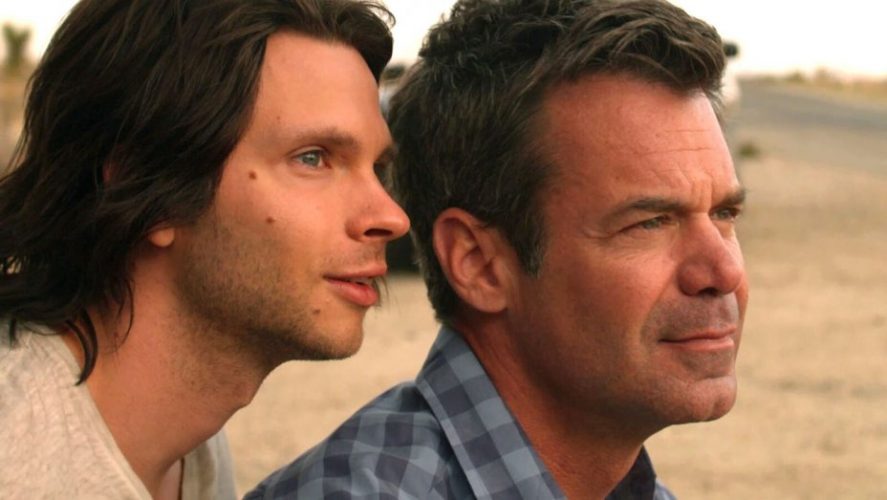 Jonathan has suffered a recent loss from which he finds it quite difficult to come out. He reminisces about the memories of the trip that he once went on and in order to deal with his situation he decides to take that trip again. But, he will need someone to accompany him like he was accompanied last time. He hires a street hustler, paying him to spend time with him. Together they embark on the trip to the Grand Canyon. As they become intimate in their interactions, the hustler begins to have feelings for Jonathan. But, he also realises that Jonathan is trying to recreate the memories that he had with someone else. Does that make their relationship a false façade or is there really something there?
Read More: Best Anime on Amazon Prime
8. Hidden Kisses (2016)
Nathan is a teenager who is new to town and the school. One night, he attends a party and meets Louis. He is enchanted by Louis and falls for him. Louis seems to reciprocate his feelings which becomes quite clear when they kiss each other out of everyone's sight. But, someone walks in on them and takes their picture. What's worse is that the picture is uploaded on Facebook and Nathan and Louis become the target of bullying by everyone else. Nathan's father discovers his son's truth and starts neglecting him. Also, Louis, in order to maintain his pre-built image in the school, joins in on the bullying of Nathan. 'Hidden Kisses' tells the story from the point of two teens who react differently to the same situation, showing how much of a role peer pressure plays when one struggles with his own identity.
Read More: Best Korean Movies on Amazon Prime
7. Heartstone (2016)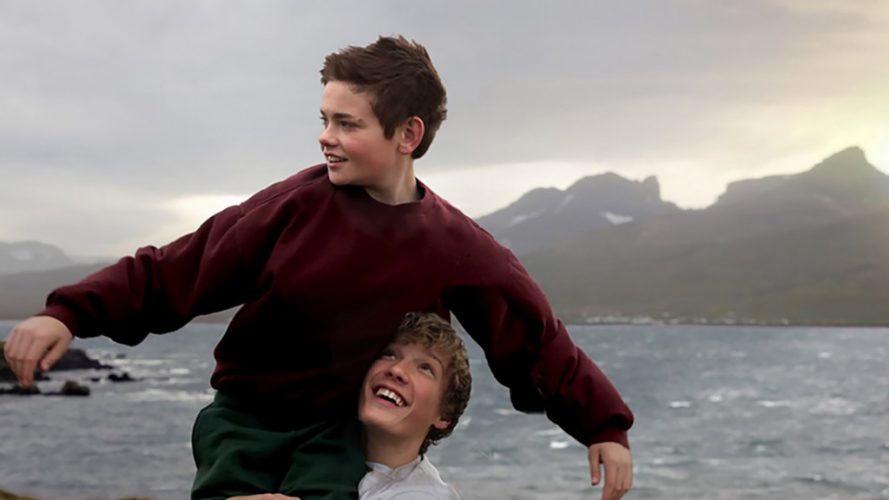 In an isolated Icelandic village live two boys. They have been best friends since forever, they spend all their time together, they manage mischiefs together and tease the girls they like. Another thing that binds them is the condition of their families. They both come from broken households. One's mother was left by his father because the man found a younger girl for himself. The other's father is a bully who does not shy away from showing his homophobic side to everyone. When they are with each other, they escape the tensions of their families. They try to make girlfriends but their efforts don't turn out so successful. And then in a game of 'truth and dare', they are dared to kiss each other. It is after this incident that they realise that their friendship could move forward in more intimate terms. But, it is not so easy for them to accept their reality.
Read More: Best Sci-Fi Movies on Amazon Prime
6. Paternity Leave (2015)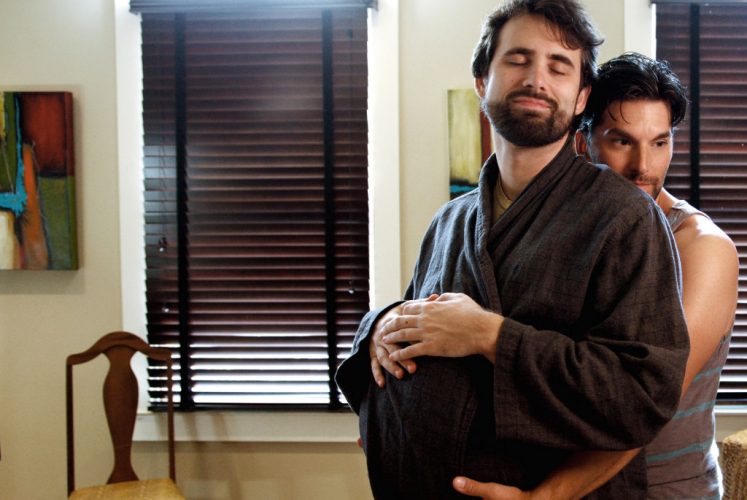 When Jacob Yorks had been studying medicine in college, he never realised that one day he'd come across a situation that would completely alter his understanding of biology and how things work in nature. He suffers from body issues and can easily lose his wits if something doesn't happen according to him. A complete opposite of him is his boyfriend, Charlie David. He is a successful lawyer, is smart and confident, without any issues of body or mind. Both Jacob and Charlie want kids but don't know how to go on about it. And then one day, they get their answer. After a midnight session that they had on the couch of the people for whom they were babysitting, Jacob wakes up in the morning with what could very well be morning sickness. As he starts to exhibit more unnatural symptoms, he is taken to a doctor who tells the couple that Jacob is pregnant.
Read More: Best Adult Movies on Amazon Prime
5. Concrete Night (2013)
This film focuses on the life of a 14-year-old boy who spends the final day with his older brother before the latter will start his prison sentence. Simo lacks the strength and confidence needed to survive in the world. He relies heavily on his older brother to save him from dangerous situations. The behaviour of his mother doesn't help either. Rather than being a support to her children, she struggles to find the strength within herself. Before Simo's brother has to leave for prison, their mother makes them stay together for the last day, hoping that Simo can learn some things for himself. However, the day goes unpredictably awry and a series of events change the way Simo sees the world and himself.
Read More: Best Thrillers on Amazon Prime
4. Subways (2014)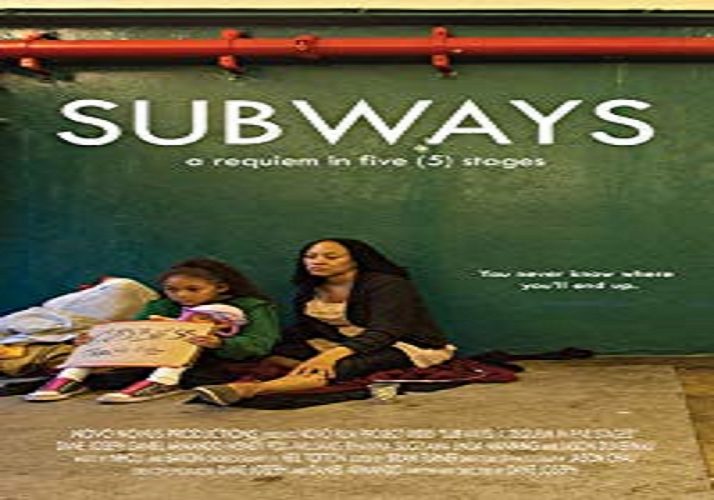 Life is difficult as it is without people interfering in one's private matters. Life is even more difficult when people try to tell you who you are and who you should be, rather than allowing you to just be someone that you already know yourself to be. A series of events in his life take a toll on the psyche of a young gay man and push him into the spiral of depression. His life seems to be full of twists he never saw coming and he can't stop himself from pursuing a love that the society doesn't want him to have. Though the subject matter of the film sounds pretty intense, 'Subways' is a light-hearted film with music from indie artists of the LGBT community.
Read More: Best Action Movies on Amazon Prime
3. Pride (2014)
Set in 1984, 'Pride' looks at a period of time when workers and the sexually marginal people were under severe oppression of the Margaret Thatcher government in England. The film follows Joe, a closeted homosexual, who arrives in London to take part in a Gay Pride march. He meets a group of activists, and one of them says that as the miners are also being attacked by the police and the government, it will be favourable for them if they are able to team up with the miners and form a solid consolidation. The film then follows a group of gay people who find themselves in a small Welsh town where they join up with the locals. There are people who constantly try to malign this movement, but the activists have to rise above hate to show the detractors that they are much stronger than their provocations. Based on true events, the film is a comedy which depicts a rather important part of the LGBTQ movement's history in Britain.
Read More: Best Friendship Movies of All Time
2. In the Name of (2013)
Adam always knew that he was a homosexual. Yet, he also knew that his faith as a Roman Catholic wouldn't allow him to live like his normal self. In order to get a reprieve from his demons and suppress his sexual urges, he decided to abstain his desires by living the life of a priest. Living in a village in Poland, he soon made a reputation for himself, not only because of his good looks but also because of his liberal methods of trying to reach out to people. He was more interested in playing football with kids than delivering sermons in the church. He also seemed to cure the confusions of young men who struggled with their sexuality. But, all this work comes undone when a young boy comes to town and starts telling everyone about the homosexual nature of the priest. Even though the priest despises the boy for ruining his reputation, he sees something else in him that complicates the nature of their relationship.
Read More: Best Romance Movies on Amazon Prime
1. Philadelphia (1993)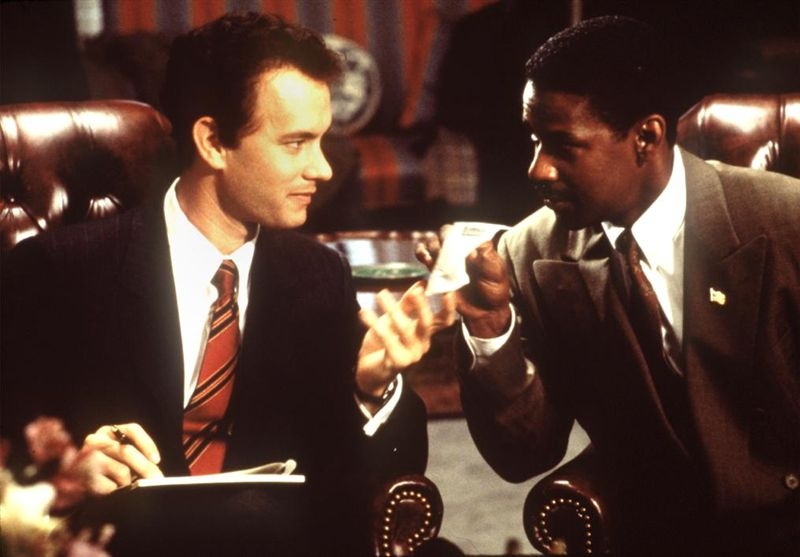 One of the earliest films to vividly portray homosexuality and AIDS, 'Philadelphia' is now widely considered one of the greatest movies of the 1990s. The film stars Tom Hanks as Andrew Beckett, a lawyer who works at a rather powerful law firm where he has to be very discreet about the fact that he is gay and has been found to be HIV positive. However, Andrew's secret does not remain hidden for long, and when a colleague of his discovers the same, Andrew is promptly shown the door. Enraged at this discrimination, Andrew decides to hire a lawyer called Joe Miller (Denzel Washington) to sue his former employers. It becomes very clear from the start that Joe is a homophobic individual. The film earned Hanks his first Academy Award for Best Actor and was thoroughly praised by the critics and the audiences. It speaks of the extreme perils a person suffering from HIV has to undergo, not only physically, but also in every other walk of life.
Read More: Best LGBT Movies of All Time