It was back in the early summer of 2011 when the heinous homicide of 43-year-old Cuban native Camilo Salazar understandably turned the lives of a few fellow immigrants entirely upside down. After all, as chronicled in NBC's 'Dateline: The End of the Affair,' it was orchestrated by Manuel Marin owing to the former's affair with his wife, and Roberto Isaac, Alexis Perdomo, plus Ariel Gandulla were his accomplices. So now, if you simply wish to learn more about the latter three — with a focus on their backgrounds, their alleged hand in the matter, as well as their current standing — we've got the details for you.
Who Are Roberto Isaac, Alexis Perdomo, and Ariel Gandulla?
According to official records, it all begins with Alexis Vila Perdomo (aka The Exorcist) as he was the first of this trio to come across Manuel in 1993, only for them to develop a father-son relationship of sorts. The truth is this 22-year-old was an aspiring Mixed Martial Artist (MMA fighter) at the time, and it was the entrepreneur who helped him step into the US from Puerto Rico following his defection there from Cuba. Moreover, the latter even handed him a stable job at one of his Presidente supermarket chain stores until he could get on his own two feet before enabling him to launch a full-fledged wrestling studio as well.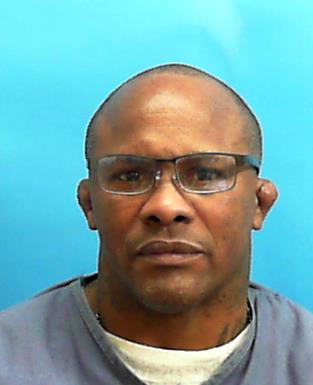 Then comes Roberto Isaac, a trainer who went much beyond his standing as an acquaintance/mutual friend for Alexis by unwaveringly offering financial support after his 3-year stint in prison. The youngster had actually crashed his car into the Fort Lauderdale-Hollywood International Airport by mistake in 2004, which was genuinely believed to be an attempted act of terrorism at first. He thus could've been sentenced to nearly two decades under the charge of airport violence, yet his plea deal as well as the truth from surveillance footage resulted in him receiving just three years.
Finally, there's Ariel Gandualla, whom Alexis met in Miami as a fellow MMA Artist, only for them to develop such a deep bond the former was often seen in his corner during official events. Therefore, when Manuel contacted his mentee to facilitate a kidnapping in 2011, the two-time World Champion plus 1996 Olympic bronze medallist also brought two of his most trusted people into the mix. In the end, Alexis wasn't even in town at the time of Camilo's kidnapping turned murder, and reports suggest Ariel wasn't too involved, so it was Roberto and Manuel to have followed through.
Where Are Roberto Isaac, Alexis Perdomo, and Ariel Gandulla Now?
Despite different claims regarding Roberto, Alexis, as well as Ariels' levels of involvement, they were all formally indicted in connection to the matter, with the latter being the last to be arrested. Though, in a strange turn of events, he was the first to be convicted by pleading guilty to a kidnapping charge in September 2019 — he also agreed to testify against the other two in exchange for a lower sentence. Ariel hence walked away with 36 months, meaning he has since been released – on April 11, 2022 – and is currently leading a quiet life well away from the limelight. He's actually a married father of three, with his last known address being in Vancouver, Canada, so it's possible he's still based there.
As for Alexis and Roberto, their jury trial in November 2019 ended with the former being convicted of conspiracy and the latter being convicted of conspiracy, kidnapping, plus second-degree murder. So, while the professional MMA fighter was sentenced to a total of 15 years behind bars, the fight trainer received an extensive 15 years plus two life terms for each of the more serious charges. Therefore, today, at the age of 52, Alexis is incarcerated at the Central Florida Reception Center in Orlando, Orange County – he can get paroled in August 2032 – whereas 67-year-old Roberto is serving his time at the Sumter Correctional Institution in Bushnell, Sumter County.
Read More: How Did Camilo Salazar Die?