911 operators in El Paso, Texas, received a frantic phone call from Roger Reister on May 24, 2001, in which he claimed someone had murdered his wife. Once first responders reached the crime scene, they found US Army Captain Lynn Reister unresponsive and bleeding profusely on the floor, while Roger mentioned he returned home to find his wife dead. 'Dateline: Deadly Devotion' chronicles the gruesome homicide of Lynn Reister and follows the investigation that revealed a sinister plot fueled by jealousy and hatred. Let's delve into the details of the case and find out where Roger is at present, shall we?
Who Is Roger Reister?
Roger Reister met his wife, Lynn Reister, at an Army bar in Germany, following which the two began a whirlwind romance. He even managed to impress Lynn's family and friends, so much so that they all supported their marriage, confident that he would keep Lynn happy. In fact, the couple was quite happy in the initial years of their marriage, and they even welcomed their son, Triston, into this world. However, as fate would have it, Lynn was deployed to Saudi Arabia when Triston was just four years old, and this led to a rift in Roger and Lynn's relationship.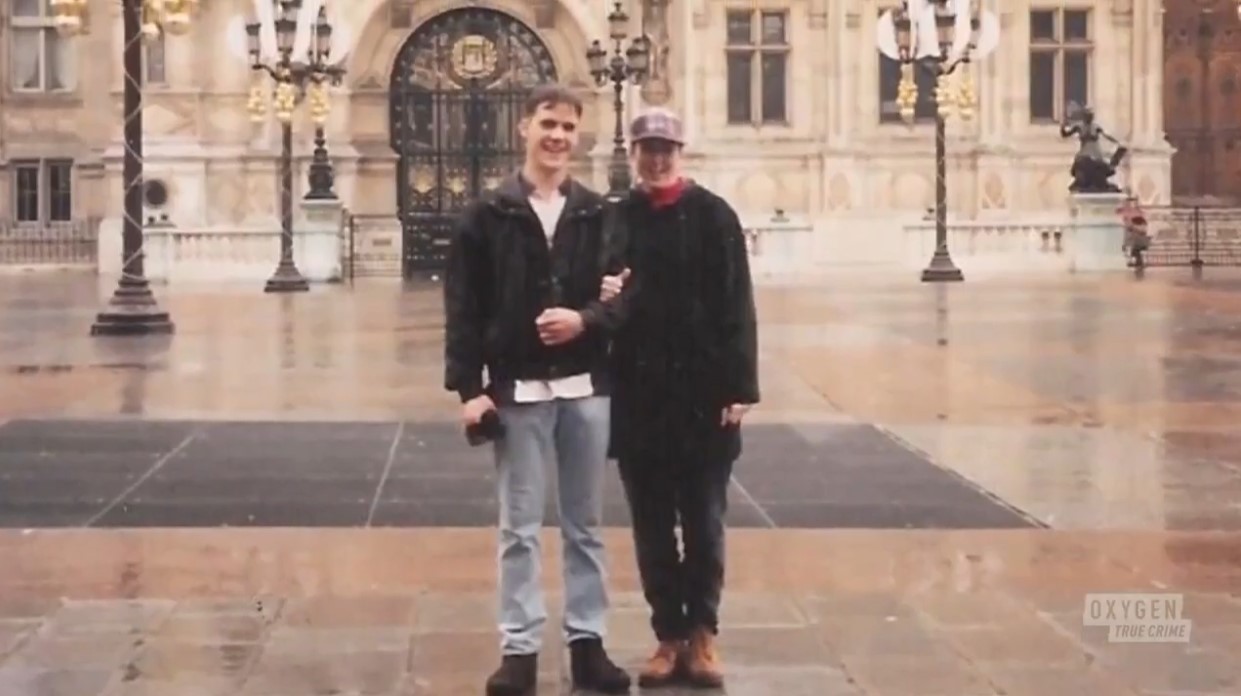 While in Saudi Arabia, Lynn was put in charge of the Army's air defense artillery and could not give her family much time. Roger allegedly took this opportunity to live his own life and was spotted partying with teens and young adults at his house. Naturally, Lynn wasn't happy with her husband's behavior, but she acknowledged that the relationship had deteriorated because of her deployment. Hence, she began taking active steps to leave the Army in order to spend more time with her family.
A few months after Lynn returned from Saudi Arabia, Roger asked his brother, Rodney Reister, to stay with the family in El Paso. At that time, Rodney was out on probation in Florida, but the judge allowed him to shift to Texas. However, Lynn and Rodney could never see eye to eye on things, and neighbors often heard them arguing loudly. Besides, even Roger noticed the altercations, and he reportedly asked Rodney to move out after some time.
In the meantime, Lynn and Roger also sought to mend their marriage, with Lynn getting pregnant for a second time. Hence, with everything seemingly returning to normal, no one expected Lynn to get brutally murdered inside her home, with no one else present on the scene. When first responders arrived at the Reister residence on May 24, 2001, they found Roger extremely devastated while Lynn lay in a pool of her blood in the bedroom. It was evident that the victim had passed away, and an initial medical examination spotted a fatal injury on her throat.
Later, an autopsy mentioned that Lynn was six months pregnant when she bled to death after the murderer slashed her throat and left her in the bedroom. When initially questioned, Roger told the police that he was not present at the time of the murder and had returned to find his wife completely unresponsive. Even his alibi seemed to check out perfectly, even though the police knew of his rocky relationship with his wife.
In the meantime, neighbors informed the police about Rodney Reister, who denied involvement in the murder. However, Rodney mentioned that Roger seemingly liked a girl named April Lamphere, who might have taken things into her own hand by killing Lynn. Surprisingly, when authorities looked into this girl, they realized that not only was Roger having an affair with her, but e had also gotten her pregnant.
On the other hand, forensic investigators found a palm print on the victim's arm, which turned out to be a perfect match for Rodney Reister. Hence, when faced with the evidence, Rodney eventually confessed but insisted that his brother, Robert, had ordered him to kill Lynn. Subsequently, several of Roger's acquaintances mentioned that he wanted Lynn dead, with two claiming he had offered to pay them in exchange for slaying the Army Captain. Thus, without any hesitation, authorities arrested Roger and Rodney Reister before charging them with murder.
Where Is Roger Reister Now?
Interestingly, Rodney refused to testify against his brother in court, and Roger pled not guilty to the charges against him. However, the jury believed otherwise, as they convicted him on four counts of criminal solicitation. As a result, Roger was handed four life sentences with the possibility of parole in 2001. Thus at present, Roger Reister remains behind bars at the TDCJ Memorial Unit in Brazoria County, Texas, and will be eligible for parole in 2031.
Read More: Triston Noble Reister: Where is Lynn and Roger Reister's Son Now?