As a Netflix original production delving deep into the desi community and the age-old process of arranged marriages, 'Indian Matchmaking' indeed lives up to its title in every way imaginable. In other words, it essentially follows Mumbai's renowned marriage broker Sima Taparia (or Sima Aunty) as she strives to help hopeful singles from across the globe find their forever partners. Amongst them in season 3 was thus Rushali Rai — so now, if you're simply curious to learn more about her, her dating experiences, as well as her current standing, we have got you covered.
Rushali Rai's Indian Matchmaking Journey
It was actually back in season 1 that we first came across Delhite model Rushali while she served as a potential match for Mumbai native Pradhyuman Maloo, but it obviously did not work out. After all, while he returned in season 2 alongside girlfriend turned wife Ashima Chauhan, she properly made her feature debut in season 3 to give us a much deeper insight into who she really is. We hence learned she is so much more than a mere glamorous beauty queen; she's a momma's girl through and through who values family time as well as comfort over literally everything else.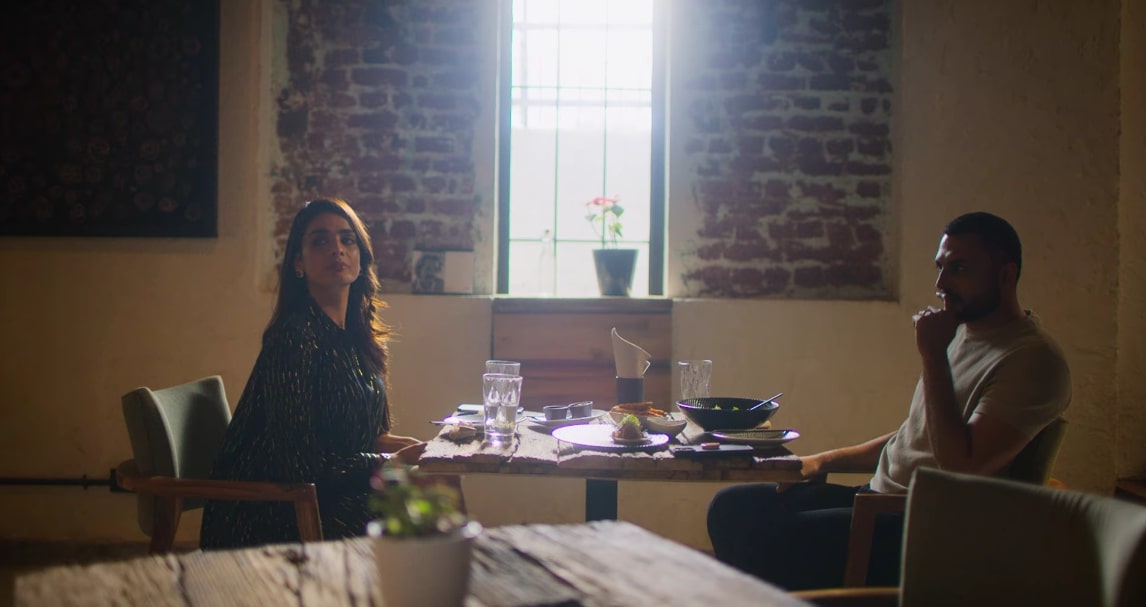 However, as it soon came to light, these innate values were also the reason Rushali had trouble finding a partner for herself because they gradually evolved into a fear of her losing her family. Therefore, of course, she found it difficult to open up to others and couldn't bear the thought of parting with her loved ones, even if it was for a few days for international work, let alone marriage. So, once Sima Taparia presented two potential matches to her, Noida native filmmaker Tushar Tyagi and Mumbai-based actor-writer Vardhan Puri, she went with the former since he was closer to home.
Rushali and Tushar's ensuing first date was actually incredible despite some initial nerves from both ends, that is, until the topic of family came up, and he said he liked there to be some space. She hence immediately shut down with the worry of whether a spouse would separate her from her parents just like boarding school did, leading to the date as well as their connection coming to a close. In other words, the model called it quits before they could even begin, eventually making her realize she had a fantasy in her head she needed to either voice or let go of to really find a forever partner.
Where is Rushali Rai Now? Is She Dating?
From what we can tell, Rushali Rai is still working hard on the deepest, truest parts of herself to heal from her worries and scares, indicating she is not explicitly dating anyone at the moment. In fact, it appears as if the 'India's Next Top Model' season 1 runner-up, Miss India Finalist, and Miss Delhi is currently merely focusing on expanding her career as not just a model but also an actress. There's no denying she's a creative being with imaginative thinking, so she's now trying to employ the same in another area of the entertainment industry while ensuring not to forsake her real passion.
On a much more personal level, Rushali is making the most of every opportunity that comes her way to learn, grow, and expand her perspective, no matter what the case may be. This is also the reason she loves poetry, reading, as well as traveling — she wholeheartedly believes every particular experience teaches different things, and she's curious to grasp everything. In other words, Rushali seems perfectly content with her gradually evolving life right now while being surrounded by her friends and family, which is all that matters in the long run.
Read More: Where is Bobby Seagull Now? Is He Dating?