With Netflix's docuseries 'Madoff: The Monster of Wall Street' living up to its title in every way imaginable, we get a true insight into the way Bernie Madoff alone shook the finance industry to its core in 2008. After all, that's when it came to light he'd masterminded one of the biggest Ponzi schemes in history, worth nearly $64.8 billion, from an investment of $19 billion by innocent targets over 45+ years. Yet for now, if you simply wish to learn more about the one individual closest to him on both a personal as well as a professional level — his wife, Ruth Madoff — we've got the details for you.
Who is Ruth Madoff?
It was around the mid-1950s that Ruth Alpern came across Bernard "Bernie" Lawrence Madoff for the first time at a party in a mutual friend's basement, only for them to fall in love hard and fast despite their 3-year age gap. In fact, according to the Netflix original documentary series, the love of the Queens natives was basically "a high school sweetheart romance," starting from when the former was merely 13-years-old. Shortly following Ruth's graduation in 1958, the pair tied the knot on November 28, 1959.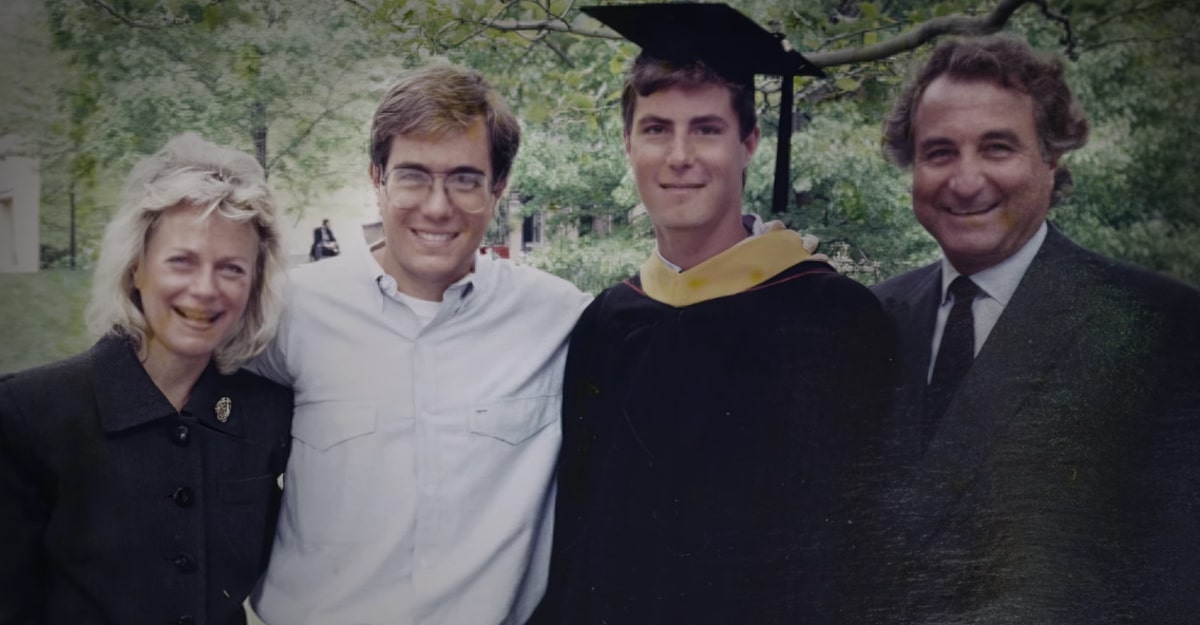 The two went on to establish their careers and welcome two sons into their lives — Mark (1964) and Andrew (1966). The truth is it was uncommon for women to pursue higher studies at the time, yet Ruth not just attended college plus university but also eventually served in the stock market as Bernie's bookkeeper. She'd actually graduated from Queens College with a Bachelor's in Psychology in 1961 and then from New York University with a Master's degree in Nutrition in 1992, making her intelligence perfectly evident.
Therefore, it comes as no surprise that she later landed the position of Director at Bernard L. Madoff Investment Securities, evolved into a socialite, as well as established the Madoff Charitable Foundation. However, it's imperative to note that despite her keen senses, Ruth reportedly had no clue her husband of 49 years was a brutal con man until he himself came clean in early December 2008. She was then under scrutiny for a long time owing to her bond with the fraudster as well as the fact her own office was around the corner from Bernie's.
However, Ruth was ultimately cleared of any wrongdoing. "I looked really closely at Ruth," an FBI agent said in the Netflix production. "… She was a bookkeeper, and she was highly organized… [Her meticulous files helped us learn] a lot about Bernie's lifestyle, but I never saw anything that pointed to her knowing about the Ponzi scheme."
Where is Ruth Madoff Today?
Even though Ruth Madoff understood her husband was a criminal, she couldn't just immediately stop loving him or let him go, driving the couple to make a suicide pact in an attempt to avoid facing the truth. They both actually consumed "a bunch of" sleeping pills on Christmas Eve 2008 to get the job done as painlessly as possible, yet awoke the following morning without any medical issues, per se. Nevertheless, the most heartbreaking aspect in the aftermath of Bernie's arrest is the fact their sons asked her to choose between them/their families or him, only for her to pick her life partner.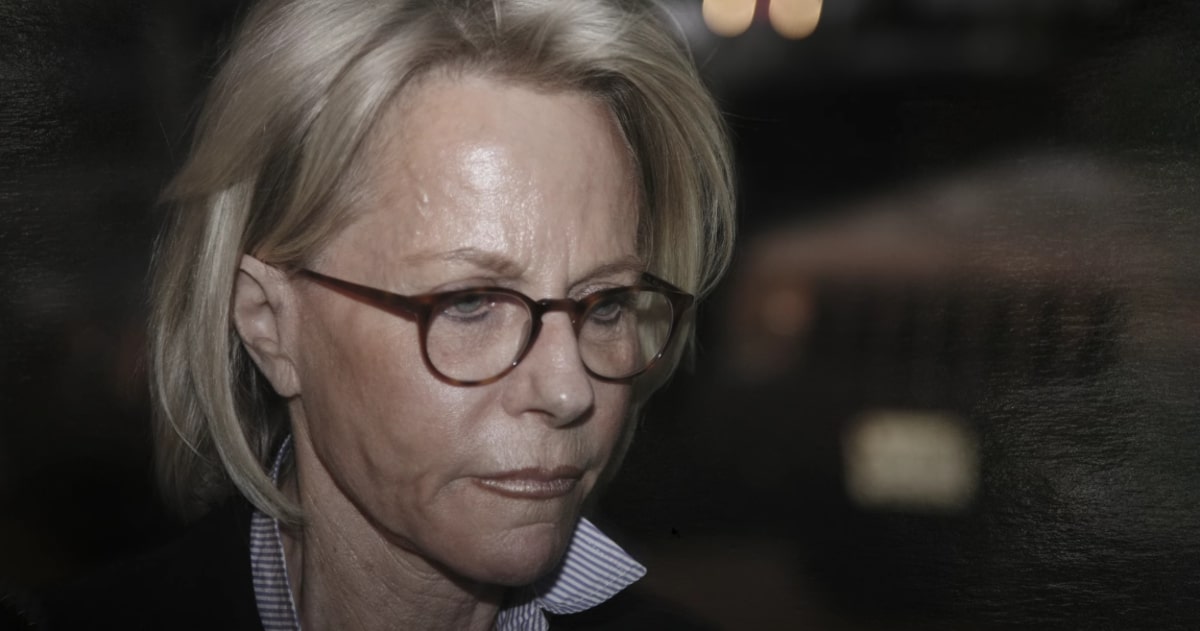 The pain of this entire offense was such that Mark died by suicide on December 11, 2010 — two years to the date of his father's arrest — finally leading Ruth to cut off contact with Bernie for good. "I just wish until my dying day that I had done what [Mark] wanted," she once somberly told CBS. "I don't know if it would've made a difference or not, but if I could change things, at least if I had tried…" The matriarch did subsequently grow closer to Andrew, yet sadly he too passed away from Mantle Cell Lymphoma on September 3, 2014.
Plus, we should mention Ruth never actually divorced Bernie. In the months following her spouse's arrest, Ruth reportedly did her best to avoid public recognition and the frenzy by not only moving houses but also going as far as to dye her hair red. She did lose access to their $27 million private jet, 88-foot megayacht, properties in both Florida and New York, and most of their other assets around this time, yet she still leads a relatively comfortable life. That's because she was ostensibly allowed to keep roughly $2 million from the $80 million to her name.
As per reports, the rest was transferred to Bernie's estate to pay back his victims. Ruth has even promised to give up the remaining assets upon her death. Coming to Ruth's current standing, from what we can tell, she has been residing in a 4,000-square-foot waterfront home (valued at $3.8 million as of 2021) in Old Greenwich, Connecticut, since 2020. The property is actually co-owned by her former daughter-in-law/Mark's first wife, Susan Madoff Elkin, and her now husband, Gotham Technologies' President Richard Elkin.
Prior to this, though, the 80-year-old was reportedly living in a one-bedroom apartment in the same area; a place she'd moved into following Andrew's demise since she couldn't bear to stay in the house they'd shared for two years anymore. From the year 2010 to 2012, Ruth Madoff lived in Boca Raton, Florida, with her sister Joan Roman and her husband.
Read More: Peter Madoff: Where is Bernie Madoff's Brother Now?