The 2003 musical comedy movie 'School of Rock,' directed by Richard Linklater, tells the story of a lazy rock musician, Dewey Finn (Jack Black). He poses as a substitute teacher at a prestigious prep school and develops a strong bond with his students through music. If you are curious to learn more about the hilarious misadventures of the protagonist or where 'School of Rock's' cast is nowadays, you have come to the right place. Here's everything you need to know about the same!
Where is Jack Black Now?
Thomas Jacob Black, AKA Jack Black, is a multi-talented actor, comedian, and musician. He is best known for appearing in films such as 'King Kong,' and the 'Jumanji' franchise. Additionally, Black is the Co-Founder, Lead Singer, and Guitarist of the comedy rock/hard rock band Tenacious D, formed in 1994 with Kyle Gass. The band has released four albums so far.
In December 2018, Black launched his YouTube channel, 'Jablinski Games,' which quickly amassed over one million subscribers within the first week. Moreover, the band's song 'The Metal' from their album 'The Pick of Destiny' has been featured in music video games such as 'Guitar Hero III: Legends of Rock' and 'Brütal Legend.' Black has been married to Tanya Haden since 2006, and the couple has two beautiful children.
Where is Miranda Cosgrove Now?
Miranda Cosgrove's acting career started at the tender age of three when a talent agent at a Los Angeles restaurant discovered her. Her first television appearance was in a TV commercial for McDonald's at seven. Cosgrove then made guest appearances on shows like 'Smallville,' 'Just Shoot Me!,' and 'Grounded for Life' before landing her breakthrough role as Summer "Tinkerbell" Hathaway in 'School of Rock.' After the success of 'iCarly,' she continued to work in the entertainment industry, appearing in the films 'The Intruders' and '3022,' as well as the TV series 'Crowded' and 'The Goldbergs.'
Cosgrove has also made guest appearances on shows like 'What's New,' 'Scooby-Doo?,' 'Lilo & Stitch: The Series,' and 'Drake & Josh.'In addition, she has been recognized for her philanthropic work. In 2010, Cosgrove was appointed as a Goodwill Ambassador for St. Jude Children's Research Hospital and has since been involved in several fundraising initiatives.
In 2012, the actress was appointed as an Honorary Youth Spokesperson for the Light the Night Walk, raising funds for the Leukemia & Lymphoma Society. Apart from her acting and philanthropic work, Cosgrove is a talented musician. She released her debut album, 'Sparks Fly,' in 2010, which featured the hit single 'Kissin' U.' Cosgrove has contributed songs to the soundtracks of several of her TV shows and movies, including the 'iCarly' theme song 'Leave It All to Me.'
Where is Joey Gaydos Jr. Now?
Joey Gaydos Jr. portrayed Zack Mooneyham, a shy student who is eventually convinced to showcase his guitar skills in the band. Interestingly, this was his sole acting performance as he shifted his focus to music. Gaydos went on to produce a self-titled rock album in 2004, and despite a few legal issues, he continues to pursue music.
The former child actor was apprehended in 2009 for driving under the influence at 17. In 2019, he was arrested again for stealing multiple guitars in Florida. Nonetheless, he has been releasing music, including EPs such as "Dogtopia" and "Calm Weather," both released in 2020. He is currently in a relationship with Geraldine Daniela.
Where is Rivkah Reyes Now?
Rivkah Reyes initially showcased their musical talent as the bassist Katie in 'School of Rock' after being noticed for their classical bass performance on NPR's 'From the Top.' However, their early success came with some detrimental effects. Reyes has been open about their difficulties after being thrust into the spotlight as a child actor, which led to struggles with addiction, mental health issues, and an eating disorder.
Despite these challenges, the actor entered recovery for alcoholism and addiction in 2018 and has since focused on rebuilding their life and career. Reyes has appeared on Netflix's 'Easy' and hosted a podcast where they interviewed former child stars. Besides, they have a growing following on TikTok and perform live play readings with Acting for a Cause. The queer filmmaker recently made the film, 'Gianna.'
How Did Kevin Clark Die?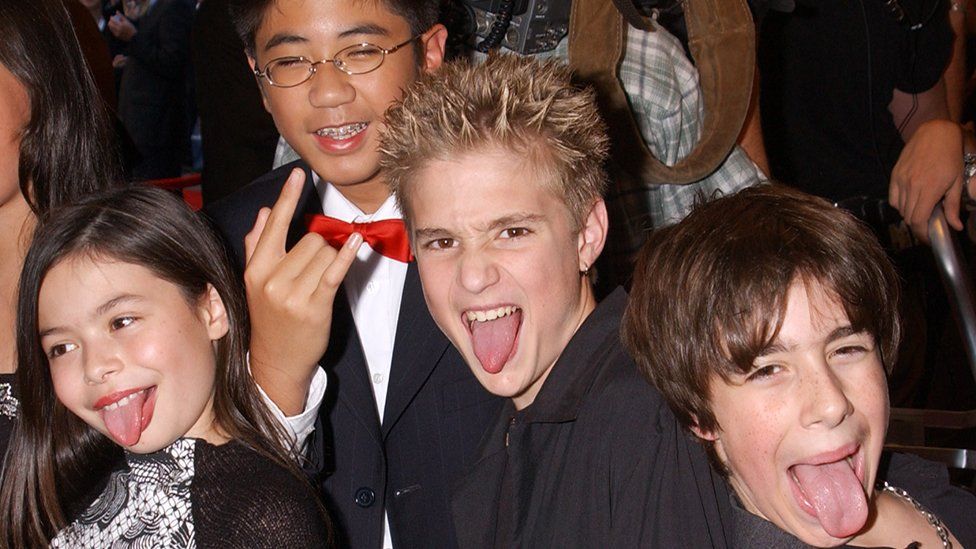 With heavy hearts, we inform our readers that Kevin Clark passed away in 2021. Known for his role as drummer Freddy Jones in the hit movie 'School of Rock,' he passed away on May 26, 2021, at 32. According to the Chicago Sun-Times, Clark was riding his bike in the Avondale neighborhood of Chicago when he was hit by a car at around 1:20 AM.
The driver and a witness reported that the actor had run a red light. The driver, a 20-year-old woman, was issued a citation. Despite being rushed to Illinois Masonic Medical Center, Clark died at 2:04 AM. The news of his death sent shockwaves through the entertainment industry and prompted an outpouring of tributes from fans and fellow actors. Clark followed his passion and continued making music till his breath.
Where is Maryam Hassan Now?
Maryam Hassan, who had a successful acting debut in 'School of Rock,' faced difficulties finding other acting roles due to casting directors not knowing how to cast her. Hence, she focused on her music career and now performs and releases music under the name Mayrehnate. She recently released an EP called 'Plush' and a new single called 'Feel a Way,' which can be streamed on various platforms. Hassan also shares her performances and modeling work on social media and co-owns a marketing company, MAHJ, which helps content creators develop their brands and expand their businesses.
Where is Robert Tsai Now?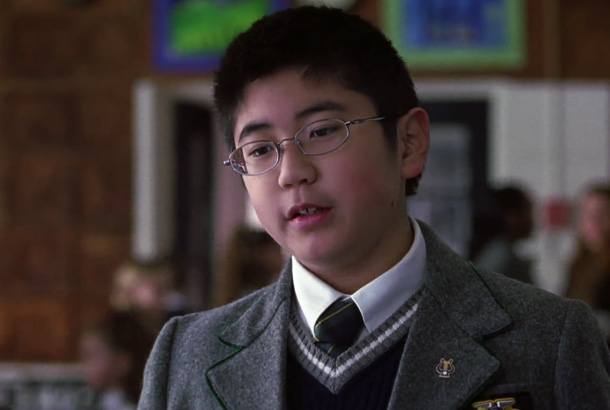 Robert Tsai's standout performance as Lawrence in 'School of Rock' was his only acting credit. Yet, he did appear on TV shows such as 'The Tonight Show with Jay Leno' and 'OCA Image TV.' After the movie, Tsai enrolled at Dartmouth College, where he continued to hone his musical skills as a Pianist. Although he hasn't pursued acting further, he has remained connected to the film and music industries. In fact, Tsau recently reunited with some of his 'School of Rock' castmates for a virtual reunion, delighting fans of the beloved movie.
Where is
Joan Cusack Now?
Judy Maxwell Home has an online shop now. Turning lemons into oranges. pic.twitter.com/TShCKPeTgx

— Joan Cusack (@realjoancusack) May 9, 2020
Joan Mary Cusack is an accomplished actress known for her roles in various films, including 'Working Girl,' 'In & Out, 'Addams Family Values,' Ice Princess,' and 'Confessions of a Shopaholic.' She has also lent her voice to the beloved character of Jessie in the 'Toy Story' franchise and Abby Mallard in 'Chicken Little.' In addition to her film work, Cusack was a cast member on 'Saturday Night Live.'
The actress received critical acclaim for portraying Sheila Jackson on the hit TV series 'Shameless,' earning several Emmy nominations and a win in 2015. Cusack is a business owner, having established Judy Maxwell Home, a gift shop in Chicago named after her favorite movie, 'What's Up Doc?' She has recently appeared in the Netflix adaptation of 'A Series of Unfortunate Events' and played the role of Tin Foil Lady in the film 'Let It Snow.' Cusack has been happily married to Attorney Richard Burke since 1996, and they have two sons together.
Where is Mike White Now?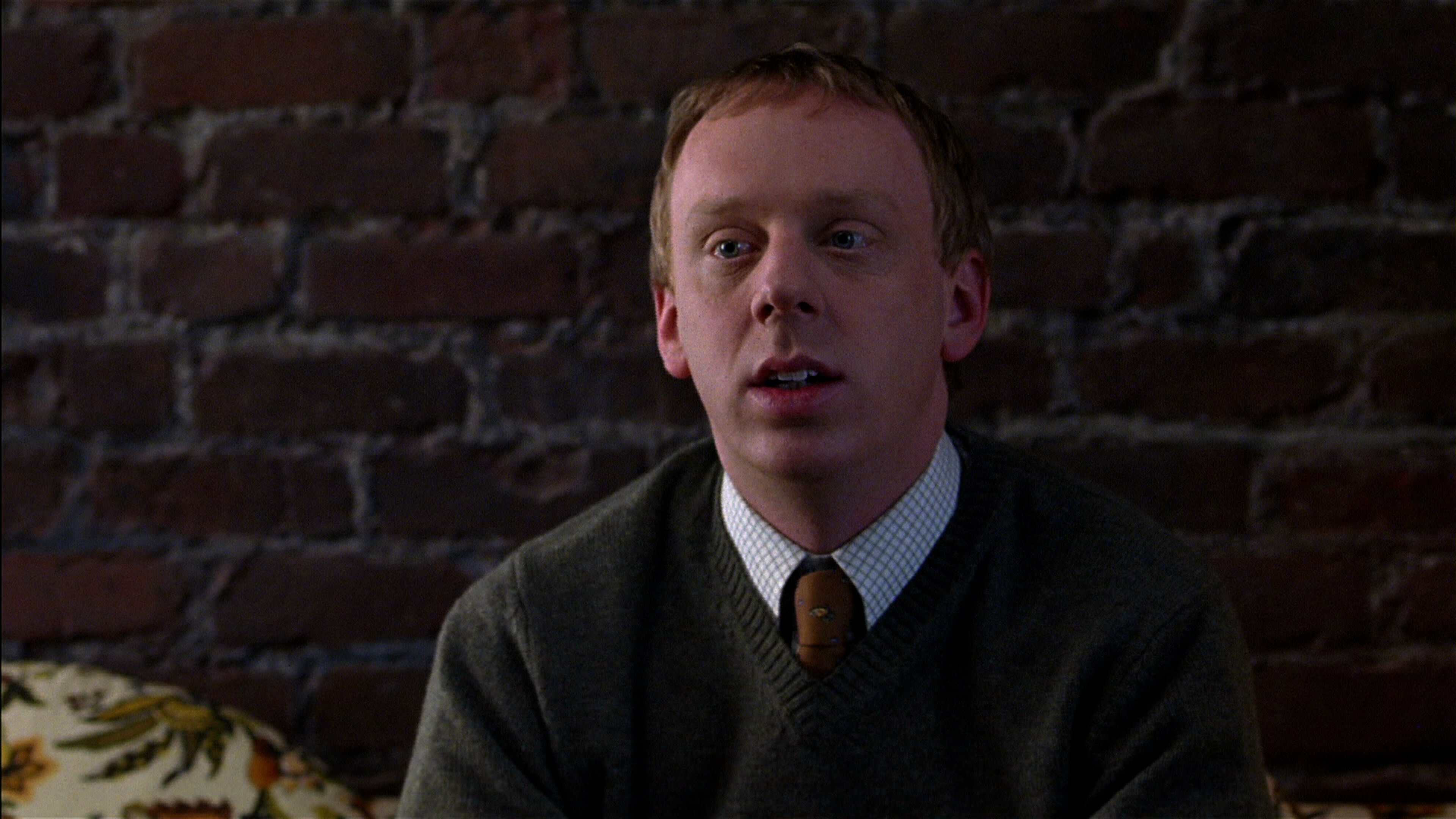 Michael Christopher White is an accomplished writer, actor, producer, and director who has significantly impacted television and film. His achievements include winning the Independent Spirit John Cassavetes Award for his work on the movie 'Chuck & Buck' in 2000 and writing the screenplay for 'School of Rock.' White has directed several of his own films, including 'Brad's Status,' and served as the co-creator, executive producer, writer, director, and actor on the critically acclaimed HBO series Enlightened.
Not just that, White is known for his appearances on reality television, having competed on 'The Amazing Race' and 'Survivor: David vs. Goliath.' He recently created, wrote, and directed 'The White Lotus,' a limited satirical series for HBO, and is working on two upcoming animated films for Universal Pictures and Illumination. Despite his many accomplishments, White received a Golden Raspberry Award for his work on 'The Emoji Movie.'
Where is
Sarah Silverman Now?
Sarah Kate Silverman is a comedian, actress, and writer who gained popularity for her work on the NBC sketch comedy series 'Saturday Night Live' during its 19th season. She has since starred in and produced 'The Sarah Silverman Program,' which aired from 2007 to 2010 on Comedy Central, and has appeared in various TV shows and films.
Besides her entertainment career, Silverman has become politically active, supporting Bernie Sanders during the 2016 US presidential election and later endorsing Hillary Clinton. She hosted the Hulu streaming television late-night talk show 'I Love You, America' from 2017 until late 2018 and launched her podcast, 'The Sarah Silverman Podcast,' in October 2020 to discuss a variety of topics, including her personal life, social issues, politics, and current affairs.
Read More: Where Was School of Rock Filmed?