Scott Eastwood is an American actor and model. He is the son of famous actor-director Clint Eastwood, whom he closely resembles. He made his film debut with a role in 'Flags of Our Fathers', directed by his father. In 2010, he got a break with the lead role in the film 'Enter Nowhere'. In recognition of his work he has won the National Board of Review Award for Best Cast in 'Fury' (2014) and Teen Choice Award for Choice Movie Actor: Drama in 'The Longest Ride' (2015).
Scott Eastwood has an impressive filmogrpahy, so people often debate each other over what the best Scott Eastwood performance of all time is. If you and a friend are arguing about this then use this list of the top Scott Eastwood films to end the squabble once and for all. You might be able to find some of these Scott Eastwood movies on Netflix or Amazon Prime.
10. Gran Torino (2008)
In this beautiful movie, the direction by Clint Eastwood is just so very good that during watching the film you'll laugh so hard that you almost can't even breathe. It just takes you on a roller-coaster ride. Protagonists of the movie are fully drawn, believable, and resonate true human emotion. This movie just grew Eastwood's career.
Related: Best Clint Eastwood Movies
9. Snowden (2016)
'Snowden' has been made with great cinematography, excellent pacing, strong emotional dialogue, and solid character-relationship arcs. It is a drama based on a true story. Gordon-Levitt's & Shailene Woodley have given an excellent and the maturest performance in this film. Scott Eastwood as Trevor James has also done a great job in the movie.
Related: Best Jospeh Gordon-Levitt Movies
8. Invictus (2009)
'Invictus' is biographical film on Nelson Mandela. Nelson Mandela is the greatest and most beloved of all South Africans. Clint Eastwood has directed this one with minimum fuss and achieves maximum effect and letting the powerful story unfold without getting in its way. Protagonists of the film are Morgan Freeman as Nelson Mandela and Matt Damon as Rugby Captain Francois Pienaar.
Related: Best Morgan Freeman Movies
7. Trouble with the Curve (2012)
In the movie 'Gus Lobel (Clint Eastwood) is an aging scout for the Atlanta Braves who is struggling with his eyesight and the front office has doubts about whether or not he is still up to the job of spotting up and coming talent.' The plot is about a father and grown daughter trying to reconnect over baseball scouting. There is drama, laughs, and even a few tears along the way. It was very good to see Scott Eastwood (Billy Clark) act alongside his father – Clint Eastwood.
6. Flags of our Fathers (2006)
'Flags of our Fathers' is based on the true story of six regular soldiers that raised the flag atop the isle of Iwo Jima and whose picture of the effort became synonymous with an impending victory of the war. The battle scenes in the movie are very good and shows the chaotic atmosphere and pace that follows a ground war.
5. An American Crime (2007)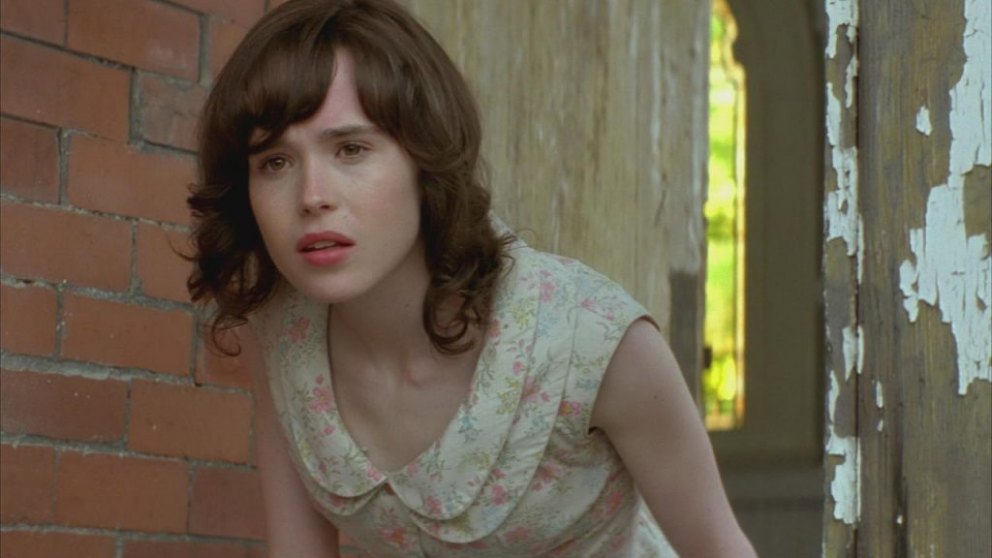 This movie was good, acting was excellent, filming was excellent and based on true story. You get quickly drawn into the story so that all around you is no longer there. The things that happen to the poor little girl in the movie just gets you very much emotional and your feelings will get more emotional when you realize that this one is based on actual events. This one is a must watch and it will grow your love towards your parents more.
4. The Fate of the Furious (2017)
This film is a funny, serious and balancing one. The plot lead our heroes to the most ill-fated places in the world and makes it necessary to prevent the capture of the world from the charming and pretty hackershee with the pretentiousness and intelligence of the Joker. The action in the movie just goes on increasing and reaches the boiling point at the time of betrayal, the team faced the most dangerous enemy, with its ideological leader.
3. Suicide Squad (2016)
In the movie "A secret government agency recruits some of the most dangerous incarcerated super-villains to form a defensive task force. Their first mission: save the world from the apocalypse." Majority of the casting was great including Will Smith, Margot Robbie, Viola Davis, Jared Leto, and Jai Courtney.
2. The Longest Ride (2015)
'The Longest Ride' is heartwarming and one with integrity that depicts what it is to love someone unconditionally. It is a sweet, and sensual romance of a young couple struggling to come together while each follows their dreams. In the movie 'Sophia, wants to follow her passion of art, and Luke, follows his passion as the world's best bull rider." The scenery of the movie is lovely, the bull riding is exciting, the script, thoughtful and touching. It is one of best Nicolas Sparks movies and worth a watch.
Related: Best Brad Pitt Movies
1. Fury (2014)
'Fury' is a documentary on WWll with pure entertainment. There is only one significant fact that is crucial to know when it comes to the accuracy of the depiction that Shermans were going to be your coffin in a face-off with a Tiger.