In its fourth and final season, the Apple TV+ psychological thriller series 'Servant' is less about offering answers to the questions it has previously raised and more about the complex dynamics that exist between the characters. In season 4 episode 4, titled 'Boo,' the residents of Spruce Street celebrate Halloween, and Sean Turner (Toby Kebbell) realizes that he must make a choice between Leanne Grayson (Nell Tiger Free) and Dorothy Turner (Lauren Ambrose). Julian Pearce (Rupert Grint) has made his choice and seems resigned to its effects. Meanwhile, Leanne starts to suspect that the cult members have moved into the neighborhood, so she goes on a hunt on Halloween night. Here is everything you might want to know about the ending of 'Servant' season 4 episode 4. SPOILERS AHEAD.
Servant Season 4 Episode 4 Recap
The episode begins with Leanne alone in her room, accepting that the black shadow roaming in the house in her dreams might be herself and embracing the prospect. She even acknowledges that she hurts people when she gets angry and that she enjoys it. In another room, Dorothy watches an old Halloween video of her and Sean as the latter walks in with her lunch. The news anchor calls them Philadelphia's sweethearts. Since everything that has happened, there is a colossal divide between the two, and neither seems to know how to breach that.
Meanwhile, Leanne spots Bev and Bobbie rummaging through things belonging to Dorothy's mother. They tell her they are looking for something Jericho can wear for Halloween and urge her to indulge in her darkest fantasies. There is one person in the Turner house who definitely doesn't like this holiday, and that's Julian. After discovering what the neighbors have done to his car, he becomes angry and reiterates how much he hates Halloween.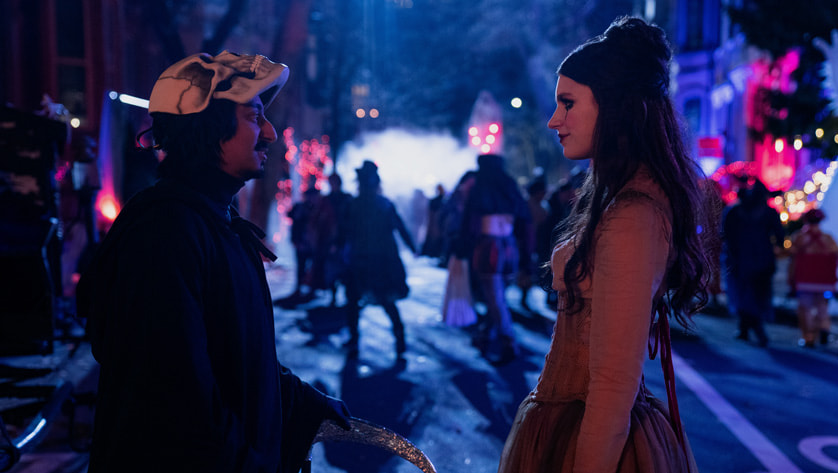 Julian notices Sean is decorating the house this year and asks him about it. Sean points out that Dorothy can't do it this year, and he wants to make her happy. In response to this, Julian says something that stays with Sean for the rest of the episode. Julian says that as long as they are "team Leanne," Dorothy will never be happy. When Sean protests that he is not team Leanne, Julian mentions how things seem to work out for the other man and advises Sean with a certain amount of resignation that he should make peace with the idea just as he (Julian) has.
As a psychotic break and catatonia from her son's death cloud her memories, Dorothy doesn't remember much of what happened during that period, including what is supposed to be Jericho's first Halloween. Bobbie and Bev try to console her, saying that this is simply the side-effects of getting old, but Dorothy knows it's something else. While he is putting up the decorations, Sean is recognized as the celebrity chef he is. It gives him a moment of pride before he realizes the price he is paying for it is too much.
Leanne meets up with the homeless people who linger around the house and ask them to keep their eyes open. That night, she breaks the arm of a young boy trying to prank her, believing he is a member of the cult. The knife she thought he was going to use to kill her turns out to be fake. When the neighborhood has fallen asleep, George, who had been trailing Sean and Leanne throughout the night dressed as a white ghost, speaks to Roscoe and implores him to keep true to their mission. He proclaims that Leanne has started to hurt young children and must be stopped.
Servant Season 4 Episode 4 Ending: Why Does Sean Choose Dorothy Over Leanne?
Toward the end of the episode, Sean walks into Dorothy's room and asserts without hesitation that he is on her side, and Dorothy seems to accept happily. For all the complexities associated with Sean, most of his acts stem from his love for his wife. In this episode, he tentatively acknowledges to Leanne that he owes her everything but adds that he doesn't want any of it if it means losing his family. A frustrated Leanne reminds him that he has already made that choice and must bear its consequences.
Although Sean promises to help Dorothy get rid of Leanne, he seems to have forgotten how closely connected Jericho is to the woman. The last time Leanne left the Turner house, the boy was replaced with a reborn doll. Sean doesn't know what happened at that time, and he isn't even sure whether Leanne truly has those abilities. Initially, he is thankful to have Jericho returned to them, but the price he and Dorothy have paid for it has become unbearable. Every person in the world has a limit to what they can endure, and it seems that Sean has reached his.
Why Does Julian Choose Leanne over Dorothy?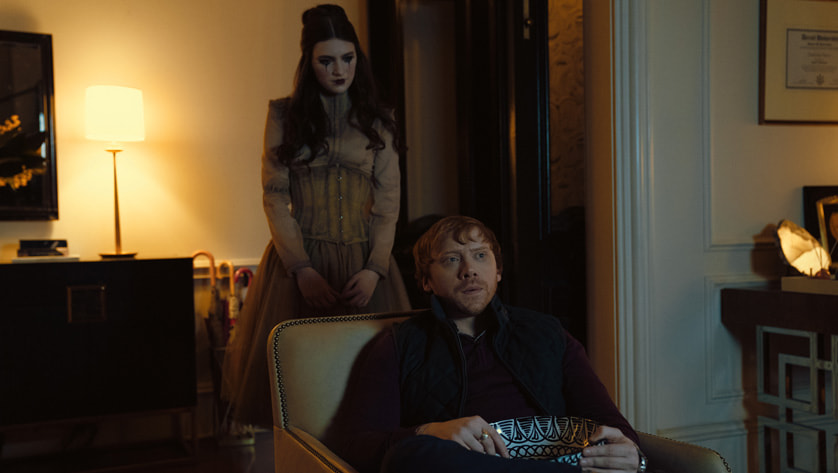 Unlike Sean, Julian's choice isn't rooted in his feeling for the two women. Even though Dorothy is his sister, and he is in a relationship with Leanne, he chooses the latter because that is the pragmatic thing to do. Like Sean, Julian has grown terrified of Leanne and her ability to cause harm and desperately needs to escape from it. But as he doesn't know how to accomplish that, he has decided that compliance is the next best thing. Interestingly, Leanne seems to be very much aware of how the other residents feel about her and apparently has made her peace with it. She no longer seems to crave love and acceptance; in this episode, she even embraces the fact that she is becoming a monster.