A Tony Basgallop creation, 'Servant' is an Apple TV+ psychological thriller series infused with the insinuation of supernatural elements. The plot primarily revolves around four people. Dorothy Turner (Lauren Ambrose) is a local TV news reporter married to Sean Turner (Toby Kebbell), a working-from-home consulting chef and television personality. Julian Pearce (Rupert Grint) is Dorothy's alcoholic brother, who becomes gradually aware that the turner's new nanny, Leanne Grayson (Nell Tiger Free), possesses supernatural abilities.
As the series progresses, Leanne begins to alter the lives of the other three characters with her abilities, including by bringing Dorothy and Sean's dead son, Jericho, back to life. It is revealed that Leanne used to be a member of a dangerous cult named the Church of the Lesser Saints before running away from them. The cult makes multiple attempts to get her back, even succeeding for a brief period. If you are wondering whether The Church of the Lesser Saints exists in real life, we got you covered. SPOILERS AHEAD.
Does the Church of the Lesser Saints Exist in Real Life?
No, the Church of the Lesser Saints doesn't exist in real life. Before the events depicted in 'Servant,' the members of the Church were involved in a stand-off with the police and ATF agents in Wilmington. There were gunshots and an explosion, and the supposed leader of the cult, May Markham, was presumably killed along with most of its members during the encounter. Dorothy covered the incident for her channel. When Markham shows up at her home, Dorothy comes to believe that she has seen this woman, prompting her to watch a newscast she made on the incident. Dorothy also met Leanne at the time.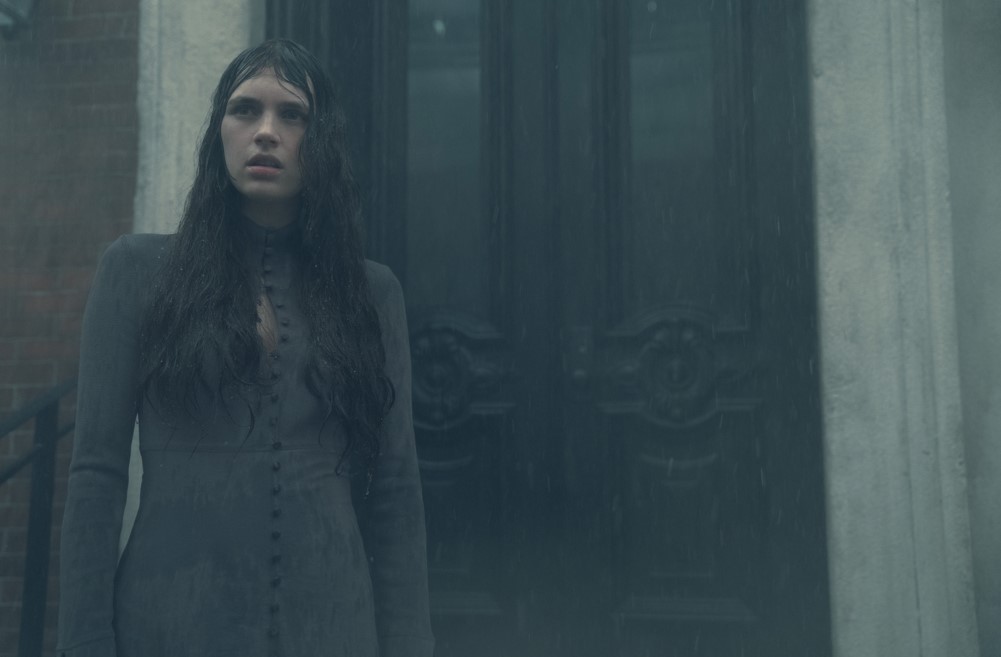 M. Night Shyamalan, the executive producer and showrunner, has stated multiple times that when it comes to Leanne's supernatural abilities, he prefers to insinuate rather than outright depict them. Toward the end of season 1, when Leanne leaves the Turner home, baby Jericho becomes a reborn doll again, insinuating Dorothy's close connection with the child.
It was generally believed that the Church dissolved after the stand-off but has apparently survived by going underground. In season 2, after the Turners abduct Leanne, her uncle George shows up at Sean and Dorothy's home to retrieve her. We are all amongst you, though we try not to take up space," Uncle George declares. "You might see us on street corners, under overpasses. We are the ones who have been given a second chance at life, and we use it to enact God's divine plan… to help others." This rant seems to imply the cult members consider themselves a force for good and that all its members are people who have been resurrected.
The Church of Lesser Saints may not exist in reality, but there are plenty of similar organizations in the world — ranging from Heaven's Gate to Rajneeshpuram to NXIVM. Shyamalan admitted in an interview with Yahoo Entertainment that he was "endlessly fascinated" with cults, and that likely played a major role in the development of 'Servant' as a show. "I got obsessed reading about [Charles] Manson and the trials, and Jim Jones — all of that stuff," said the director of 'The Village,' a film that revolves around a community that practices the 19th-century lifestyle.
'The Vow,' the controversial HBO series on NXIVM, came out while production was going on the second season of 'Servant.' Shyamalan asserted that their show was in no way inspired by the explosive documentary. "It didn't have any impact on our piece," The 'Glass' director explained. "We had kind of talked about this cult aspect at the end of Season 1… and as soon as it came up, I was like 'That's it, we're definitely doing it.' They're very scary and you get to do that kind of invasion of a home feeling over and over and over again with a cult."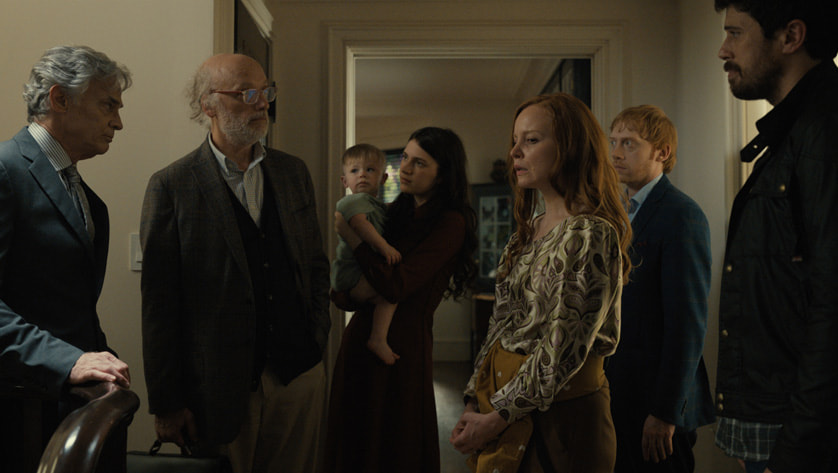 Perception and belief systems are recurring themes in Shyamalan's works. From the aliens in 'Signs' to the ghosts in 'The Sixth Sense' to the superheroes in 'Unbreakable' — his plots depend upon people's belief in something grander than themselves. In 'Servant,' the belief system is much more literal, allowing Shyamalan, Basgallop, and their team to explore faith and religion through a fictional cult.