'Gen V' debuts as an original American superhero TV series, masterfully crafted by the creative minds of Craig Rosenberg, Evan Goldberg, and Eric Kripke. As a compelling spin-off derived from Kripke's previous success, 'The Boys,' this series delves into the narrative depths of comic book story arc titled 'We Gotta Go Now' by Garth Ennis and Darick Robertson. Positioned as the third installment in The Boys franchise, 'Gen V' intricately unravels the fascinating origins of the first generation of superpowered individuals who have the knowledge that their abilities stem from Compound V. The ensemble cast features Jaz Sinclair, Chance Perdomo, Lizze Broadway, and Maddie Phillips, among others.
Set within the universe of 'The Boys,' 'Gen V' takes viewers on a thrilling journey through the lives of young adult superheroes, or 'supes,' as they navigate the challenging terrain of Godolkin University School of Crimefighting. Founded by the enigmatic Patrick Godolkin and overseen by the formidable Vought International, this institution becomes the battleground where these budding heroes test both their physical prowess and moral compass. Fueled by a fierce desire to claim the prestigious top ranking, these extraordinary individuals engage in intense battle royal challenges, pushing their limits and confronting the complexities of their powers, all while unraveling the secrets of their shared origin in Compound V.
Dive into a world where capes meet chaos! Uncover a universe of electrifying shows akin to 'Gen V,' where powers clash, morals blur, and every episode is an adrenaline-fueled thrill ride. You can watch most of these shows similar to 'Gen V' on Netflix, Hulu, or Amazon Prime.
8. Legion (2017-2019)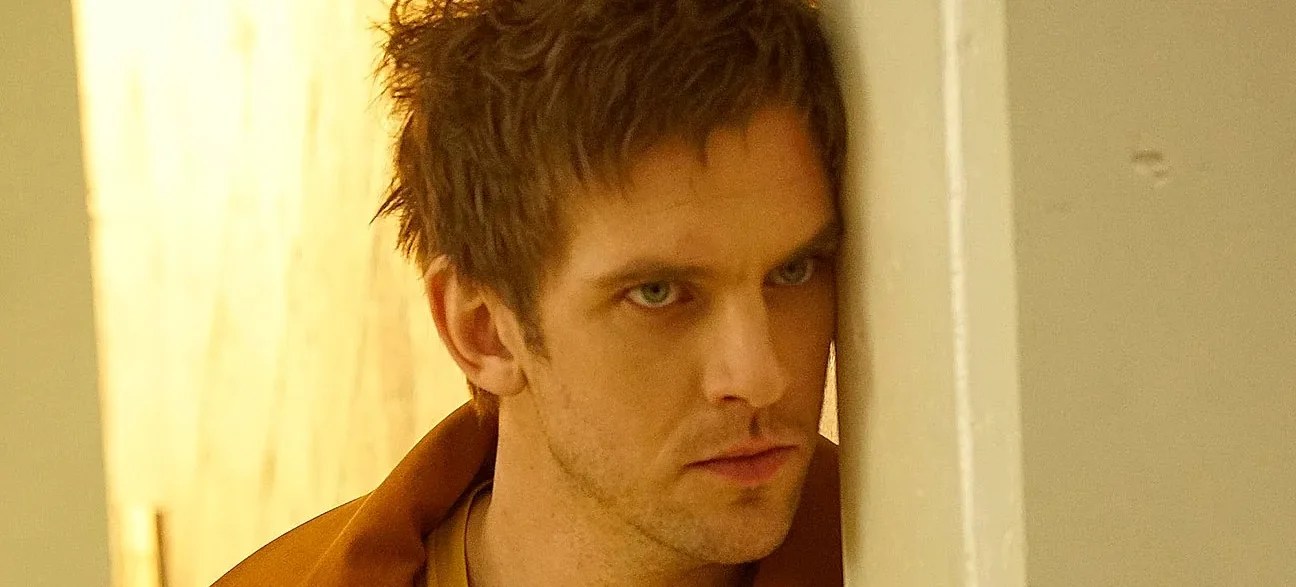 Step into the extraordinary world of 'Legion,' a superhero series by Noah Hawley, set in an alternate timeline of the X-Men film universe. Just like 'Gen V,' 'Legion' offers a mind-bending narrative. Follow David Haller, who once believed he was schizophrenic but soon discovers he's the world's most potent mutant. With the help of a specialized team, David harnesses his unique abilities, only to realize he's been haunted by a malevolent parasite. As David fights to prevent 'Amahl Farouk' from gaining infinite power, the show explores mental health, power, and identity. If 'Gen V' piqued your interest, 'Legion' is a must-watch, starring Dan Stevens, Rachel Keller, Aubrey Plaza, Bill Irwin, Jeremie Harris, Amber Midthunder, and Jean Smart.
7. Titans (2018-2023)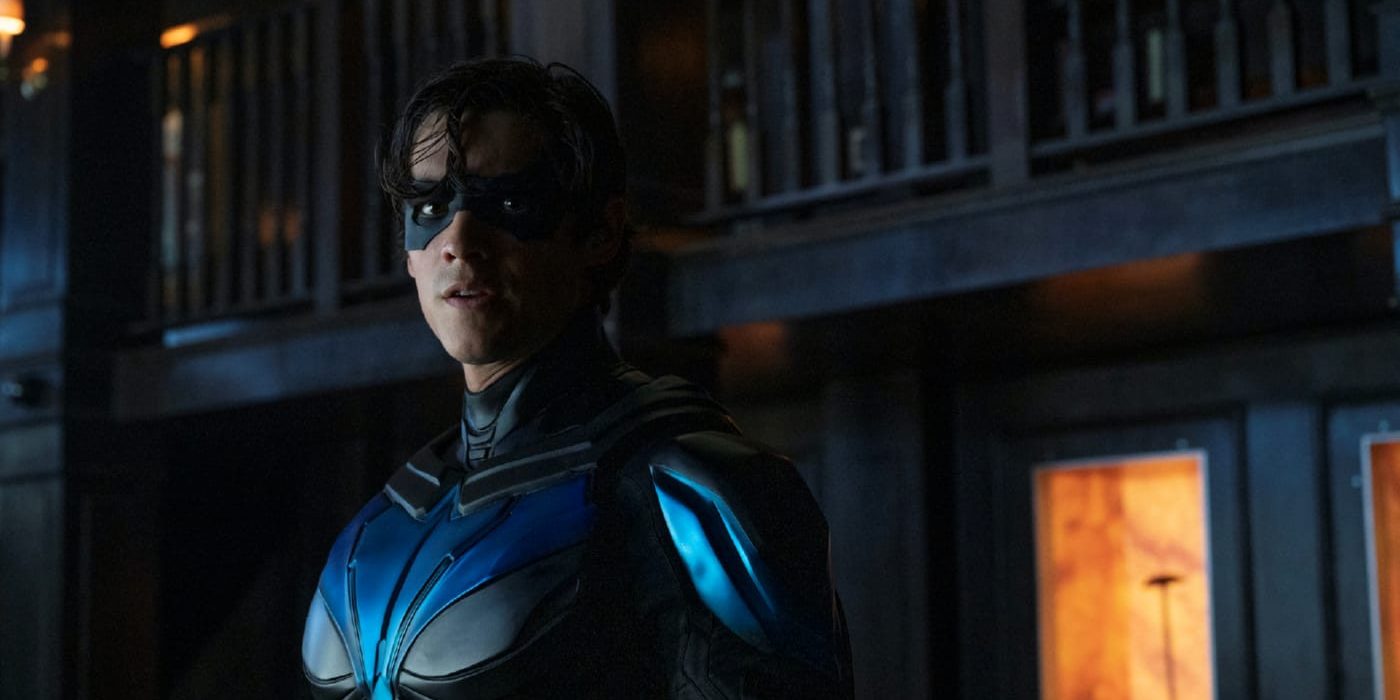 Enter the action-packed universe of 'Titans,' a superhero series featuring the young and courageous heroes of the Teen Titans from DC Comics. Just like in 'Gen V,' these young champions unite against evil, blending their diverse skills and backgrounds. Led by Dick Grayson, aka Nightwing, and featuring members like Kory Anders and Rachel Roth, 'Titans' showcases a thrilling narrative of teamwork, redemption, and self-discovery. As they confront adversaries and navigate their complex relationships, the Titans embody the spirit of camaraderie and resilience. If 'Gen V' ignited your passion for youthful heroes battling darkness, 'Titans' promises an electrifying adventure, starring a dynamic cast including Brenton Thwaites, Anna Diop, and Teagan Croft.
6. Doom Patrol (2019-)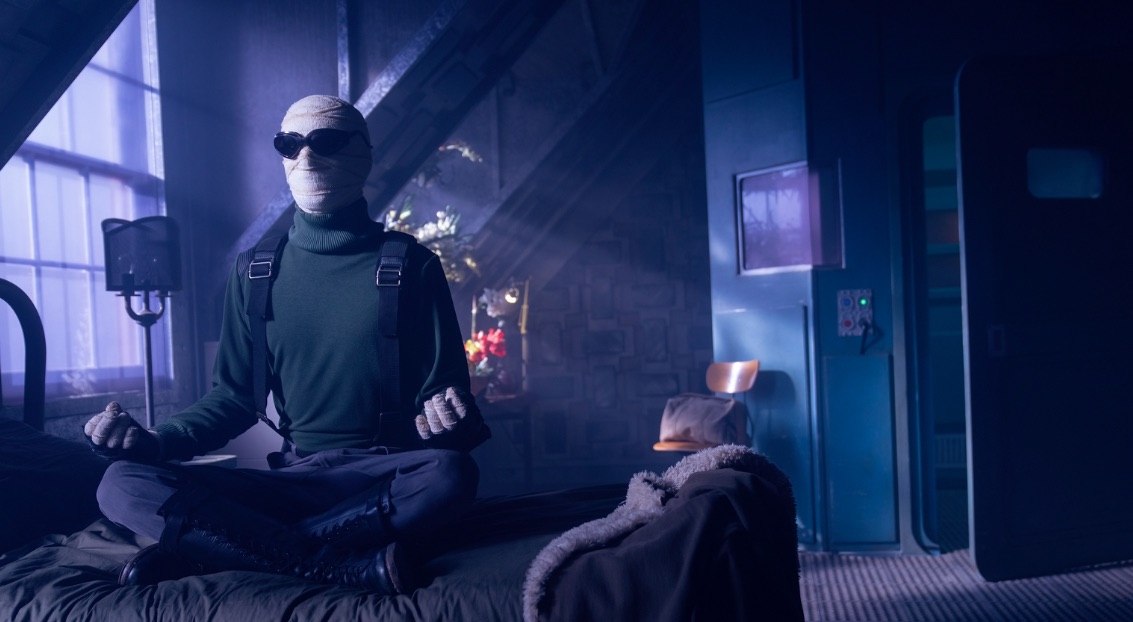 This superhero series, masterminded by Jeremy Carver, brings together a group of misfits—Jane, Rita Farr, Vic Stone, Larry Trainor, Cliff Steele, and Niles Caulder—each scarred and transformed by tragic accidents, yet endowed with unique powers. The cast features Diane Guerrero, April Bowlby, Joivan Wade, and more. Just like 'Gen V,' 'Doom Patrol' delves into the unconventional side of heroism, painting a vivid picture of resilience and camaraderie. In a realm where acceptance is scarce, these reluctant heroes find solace and purpose under the guidance of The Chief. When their enigmatic leader goes missing, Cyborg recruits them for a mission impossible to turn down. Part support group, part superhero team, 'Doom Patrol' mirrors the spirit of 'Gen V,' celebrating diversity, embracing flaws, and fighting for acceptance. If 'Gen V' left you craving more offbeat adventures, 'Doom Patrol' delivers a rollercoaster of eccentricity and heart.
5. Preacher (2016-2019)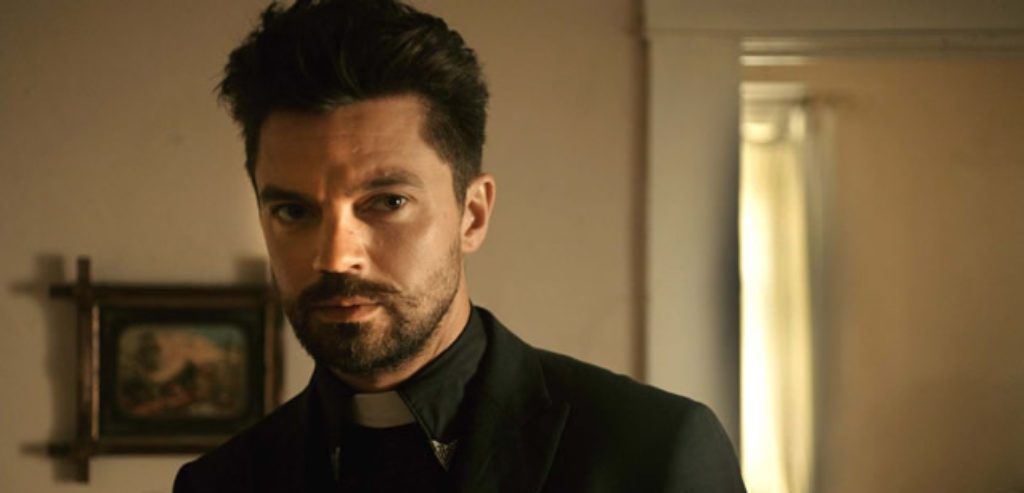 Dive into the supernatural odyssey of 'Preacher,' a series crafted by creators Sam Catlin, Evan Goldberg, and Seth Rogen. Based on Garth Ennis and Steve Dillon's iconic comic, 'Preacher' follows Jesse Custer, a conflicted preacher endowed with extraordinary power, on a quest to find God. With a stellar cast including Dominic Cooper, Joseph Gilgun, and Ruth Negga, the show delves into themes of faith, identity, and redemption amidst the supernatural. Parallel to 'Gen V's exploration of superhuman struggles, 'Preacher' offers a compelling narrative of self-discovery. If 'Gen V' captivated you, 'Preacher' promises a riveting journey blending the mystical with the existential.
4. The Umbrella Academy (2019-)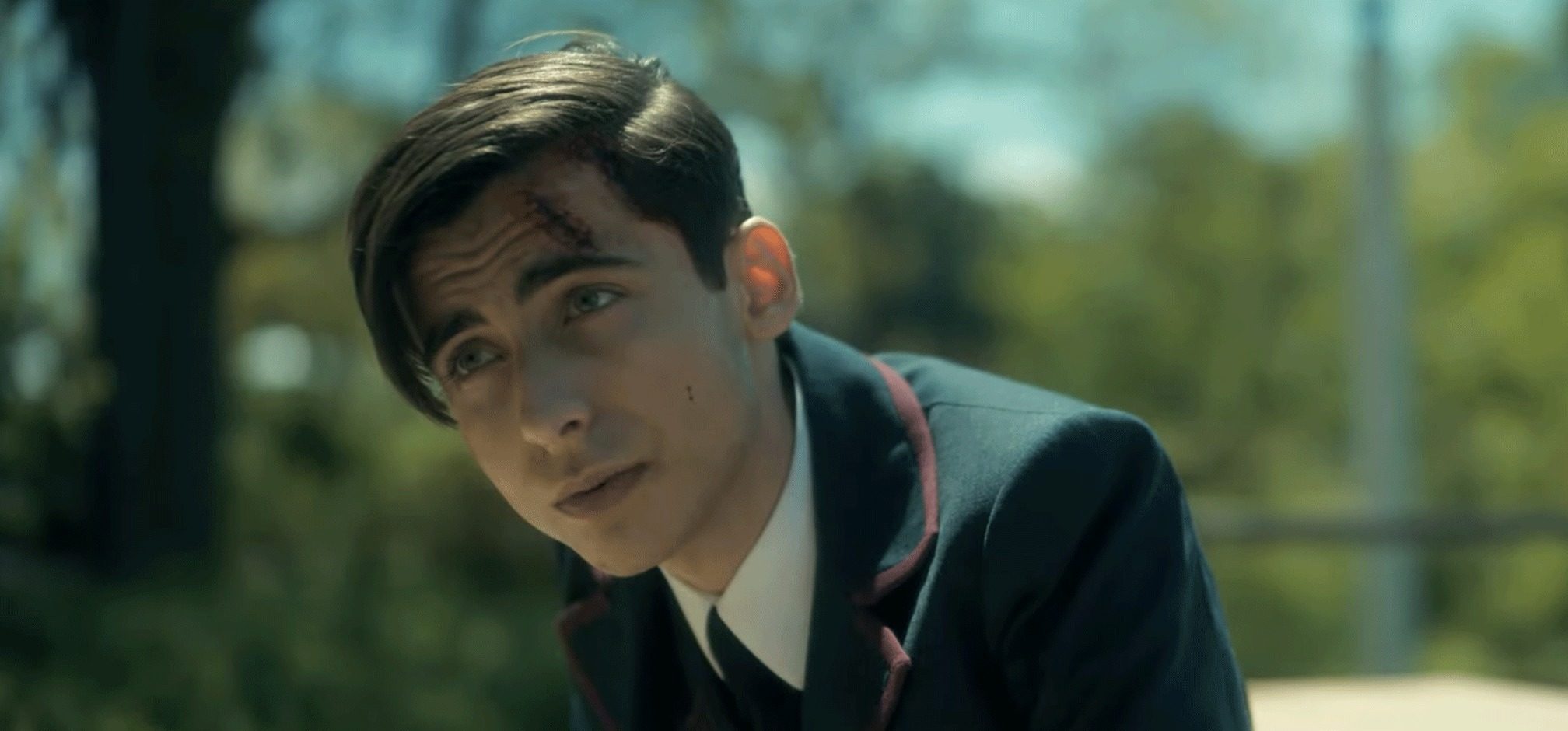 Created by Gerard Way and Gabriel Bá, 'The Umbrella Academy' is a popular TV series on Netflix, featuring a stellar ensemble cast including Ellen Page, Tom Hopper, and Robert Sheehan. The show revolves around a dysfunctional family of adopted superhero siblings, each with unique abilities, who reunite to investigate their father's death and thwart an impending apocalypse. Themes of identity, trauma, and family dynamics permeate 'The Umbrella Academy,' resonating with viewers much like the character-driven storytelling in 'Gen V.' Both series explore the complexities of superpowered individuals while delving into their personal struggles and the moral challenges that come with their extraordinary abilities. If 'Gen V' captivated you, 'The Umbrella Academy' offers a similarly captivating blend of the supernatural, drama, and dark humor.
3. Jupiter's Legacy (2021)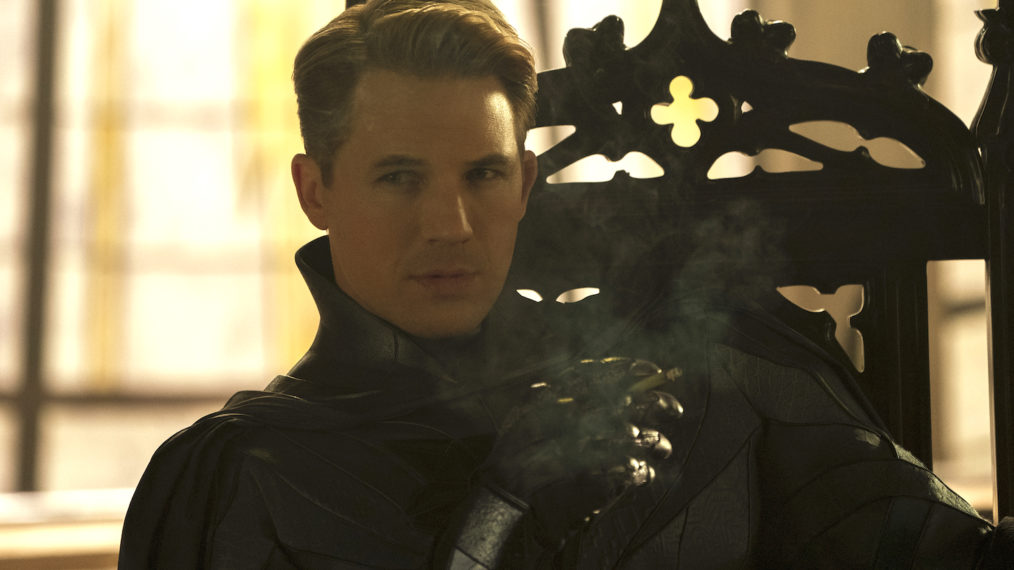 Discover 'Jupiter's Legacy,' a gripping superhero series, adapting Mark Millar and Frank Quitely's comic book series published by Image Comics. Starring Josh Duhamel, Ben Daniels, Leslie Bibb, and others, the show explores the generational dynamics of superheroes. The plot follows Sheldon Sampson, a former businessman, who gains superpowers in the aftermath of Black Thursday. He forms the Union of Justice, driven by unwavering principles like never killing and staying out of politics. However, as the next generation, including his own children, grapples with living up to his ideals, the series spotlights themes of legacy, morality, and evolving values. Much like 'Gen V,' 'Jupiter's Legacy' navigates the complexities of superheroism and the clash between generations, making it a compelling watch for fans of thought-provoking and character-driven superhero narratives.
2. Watchmen (2019)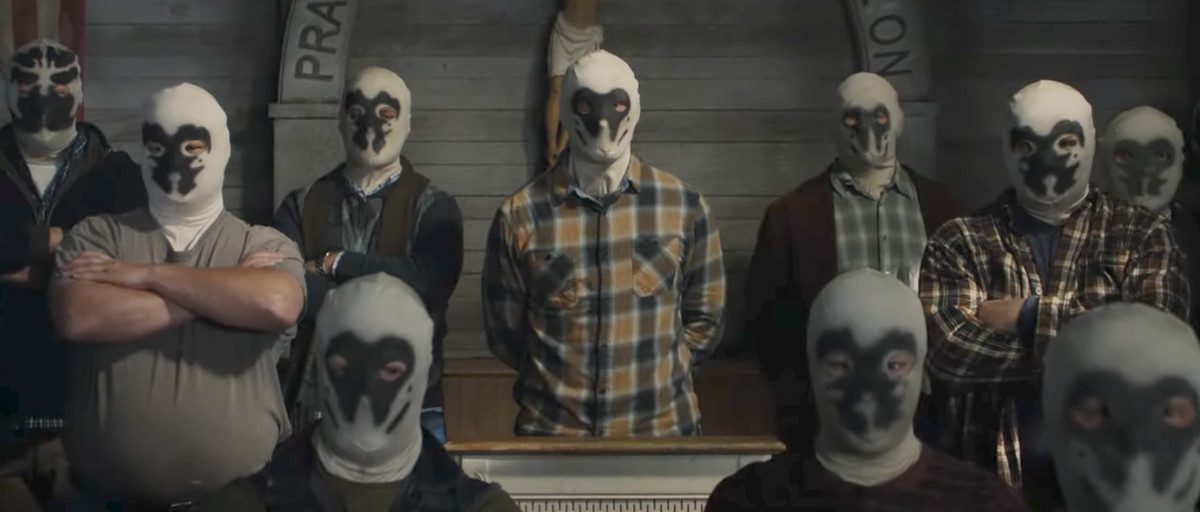 'Watchmen,' is a superhero drama limited series inspired by the iconic 1986 DC Comics creation by Alan Moore and Dave Gibbons. Developed for HBO by Damon Lindelof, 'Watchmen' boasts an ensemble cast featuring Regina King, Don Johnson, and more. Similar to 'Gen V,' 'Watchmen' explores complex themes and intricate character dynamics within the superhero genre. Set in an alternate history where masked vigilantes are deemed outlaws, the series combines nostalgic elements from the original graphic novel with a fresh narrative perspective, pushing the boundaries of superhero storytelling. If 'Gen V' resonated with you for its thought-provoking exploration of superpowers and moral dilemmas, 'Watchmen' promises a riveting experience that challenges conventions and immerses you in a world where heroes and outlaws collide.
1. Misfits (2009-2013)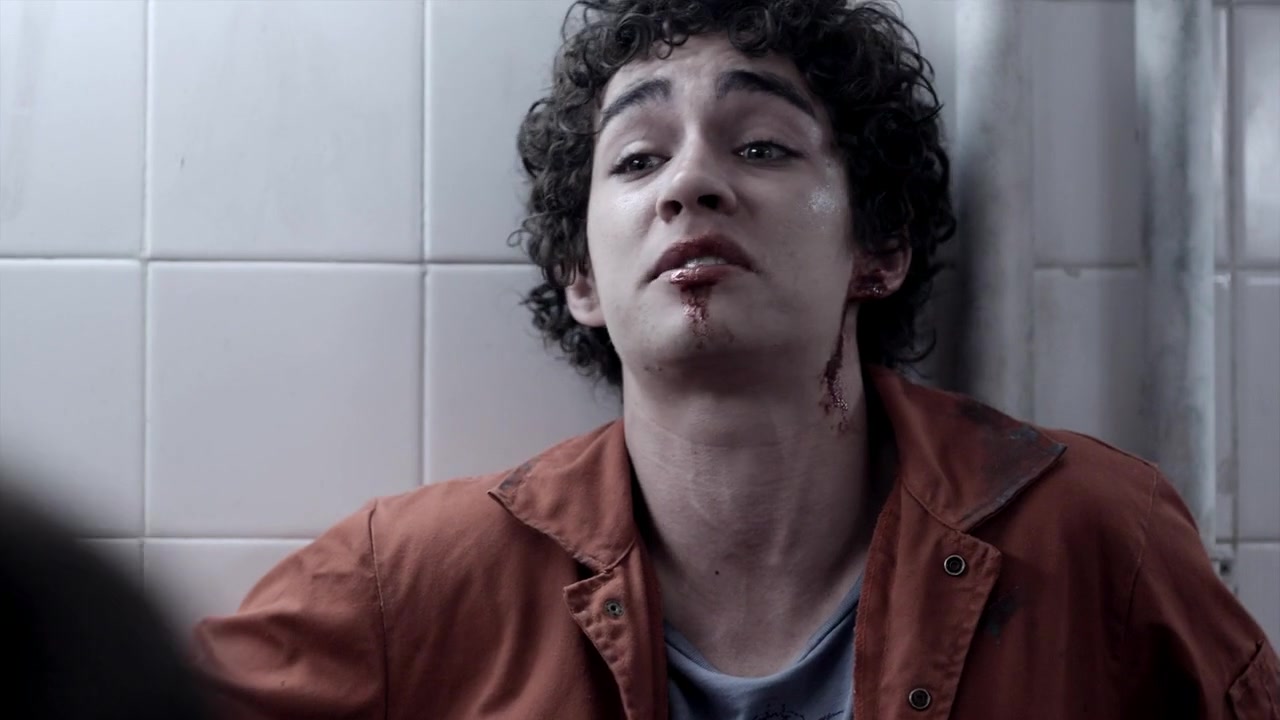 Prepare for a wild ride with 'Misfits,' a British superhero science fiction comedy-drama series where a group of young offenders gains extraordinary abilities following a mysterious electrical storm during their community service. Created by Howard Overman, the show features a talented cast including Antonia Thomas, Iwan Rheon, and Robert Sheehan. If you enjoyed the unique blend of superpowers, humor, and youthful energy in 'Gen V,' 'Misfits' offers a similar thrill. With its offbeat charm and unexpected plot twists, this series is a must-watch for fans seeking a refreshing take on superhuman abilities. Dive into the world of 'Misfits,' where humor meets the supernatural, and let the electrifying adventures captivate you, just like 'Gen V' did.
Read More: Best Superhero Shows