Netflix is not only great at producing exciting new films and shows with content which the world has not witnessed before. The numero uno streaming platform in the world has also adapted shows from other countries which could appeal to their subscribers spread throughout the world. One such show which Netflix has adapted is 'Greenhouse Academy', which is based on the Israeli series 'The Greenhouse'. Giora Chamizer, the creator of the original show, is also the man behind this Netflix series, having developed the project along with Paula Yoo. The story of the series centers around a sibling duo, Hayley and Alex, who have recently lost their mother, an astronaut, in an explosion. As they try to come to terms with the death of their mother, their friends at their new school take up most of their attention. The siblings even become rivals for a while before uniting to uncover a dangerous plot where some people are trying to cause a man-made earthquake for their own profit. The students of Greenhouse Academy then decide to join forces and stop this disaster from materializing.
The show sometimes indulges in melodrama while at other times, it is quite subtle about its emotional content. The relationship between the two siblings is portrayed beautifully by Ariel Mortman and Finn Roberts. Overall, 'Greenhouse Academy' is a rather enjoyable series which works quite well with its target audience. If you have enjoyed watching 'Greenhouse Academy', here are some shows you might want to check out as well. You can watch many of these shows like 'Greenhouse Academy' on Netflix, Hulu or Amazon Prime.
7. Finding Carter (2014-2015)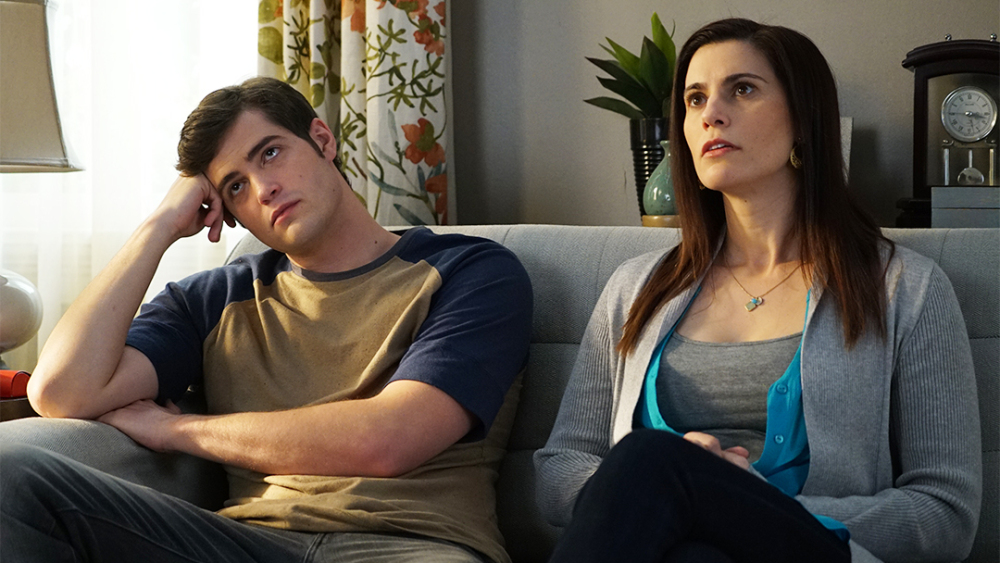 A teenage drama series, 'Finding Carter' is built on a rather interesting premise. The eponymous girl, Carter Stevens, discovers during her teenage years that the woman she has been living with since her childhood is not actually her mother. Carter was kidnapped when she was three, and it was her fate which brought her to this woman who raised her in the best possible way. However, now that Carter's biological parents have been found and because she is not yet an adult, it means that she has to go back to her home and start living with them. As Carter slowly adjusts into her new lifestyle along with her parents and siblings, she comes to know that the woman who raised her since her childhood is now wanted by the police. Carter vows to save her at any cost whatsoever. The series surpasses the conventions of a teenage drama, and becomes something deeper and wiser in the way in which the story progresses or the characters shape up.
Read More: TV Shows Like Lost in Space
6. Allegiance (2015)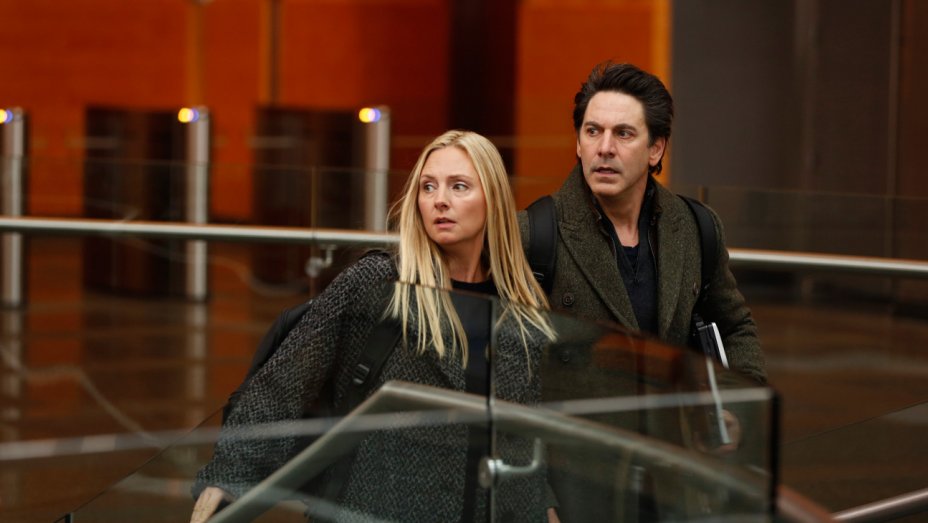 When it comes to a choice between your parents and your country, which side are you willing to take? This is a question that troubles the leading character of the series 'Allegiance', Alex O'Connor. Played by Gavin Stenhouse, Alex is a newly-recruited CIA analyst who comes to know during a joint investigation of the FBI and the CIA that the SRV (Russian Foreign Intelligence) is planning terrorist attacks on some major US infrastructures. During his investigation, it slowly gets revealed that his entire family has worked for the Russian intelligence at some point in time or another. This shocks Alex to his core as now he has to go against his own family if he is to serve his country. What this show suffers from is the pacing. Sometimes the pace is really heightened for the sake of user engagement, while at other times it seems rather slow only because that fast a pace cannot always be maintained. 'Allegiance', unlike another Russian spy series, 'The Americans', is a more over-the-top, trope-heavy show which does not have much subtextual depth, but is overall an entertaining watch.
Read More: TV Shows Like American Crime Story
5. Project Mc² (2015-2017)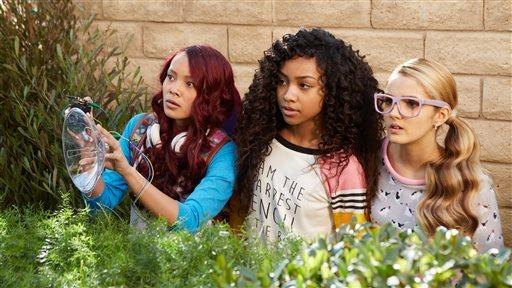 A comedy series about teenage detectives, 'Project Mc²' is a Netflix original created by Jordana Arkin. The show is set in the fictional town of Maywood Glen, California. Four young girls- McKeyla, Adrienne, Bryden, and Camryn are the central characters of the series, and all of them are exceptionally brilliant when it comes to science. These girls work for a secret organization called the NOV8 (pronounced "innovate"). This organization only recruits female operatives and works towards keeping the world safe. We can say that the main objective of the series besides the entertainment aspect is trying to do away with any sort of stereotypes that have developed around the STEM (science, technology, engineering, and math) subjects. The four girls who are the heart and soul of the series are racially diverse, and they work together beautifully with each one of them having different interests when it comes to the sciences.
Read More: TV Shows Like Runaways
4. House Of Anubis (2011-2013)
The Nickelodeon mystery series 'House Of Anubis' has its roots in the Dutch TV show ' Het Huis Anubis'. The story of the series centers around a girl called Nina Martin, an American scholarship student who gets admitted to an English boarding school. Interestingly enough, one of the dormitories of this school is named after Anubis, who was regarded as the god of death in ancient Egypt. Nina's arrival soon causes tension within the dorm after one of the students, Joy, suddenly disappears. The other students are of the opinion that Nina has had something to do with Joy's disappearance. However, soon the suspicion quickly shifts from Nina to the housekeeper of the dorm, Victor. The students realize that Victor has many secrets under his belt and they go much deeper than Joy's disappearance. Nickelodeon usually produces teen sitcoms, but this series is starkly different and offers us a genuine mystery to indulge in. The show's website even offers its viewers certain games to play and mysteries to solve while taking clues from the episodes.
Read More: TV Shows Like American Gods
3.The Society (2019-)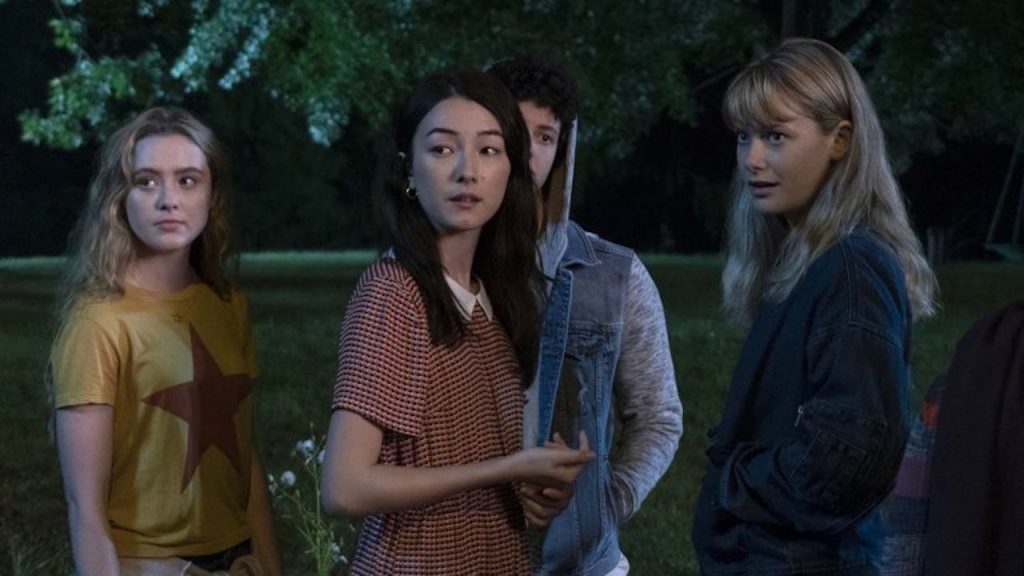 Compared to most other TV shows revolving around teenagers, 'The Society' has a rather interesting premise which would interest both its target audience and also adults. The series begins with a group of school children coming back to their small suburban town after a school field trip gets canceled. On returning, they see that their town is devoid of all the adults and moreover, a dense forest has suddenly appeared out of nowhere and has surrounded the town completely. Now, these teens have to survive on their own and while trying to figure out what came over the town while they are gone, they also have to maintain an order between themselves to get by in these perilous times. The series not only offers us an exciting mystery tale, but also looks at how a society is built from scratch and how a close-knit community is the only way humans can survive.
2. Utopia (2013-2014)
A fantastic Channel 4 production created by Dennis Kelly, 'Utopia' probably boasts of some of the most amazing cinematography you will ever see in a TV show. The series centers around a group of people who come to know of a major conspiracy where some of Britain's most powerful people are involved. If this plan reaches its fruition, then 90-95% of the world's population would be sterilized. The clues to the genetic mutation for this is said to be hidden inside a graphic novel which a secret organization simply known as The Network, is looking for. 'Utopia' is intense, dynamic. at times violent, and overall a thrilling watch. It is sad that the series did not continue after two seasons.
Read More: TV Shows Like Black Mirror
1. Veronica Mars (2004-)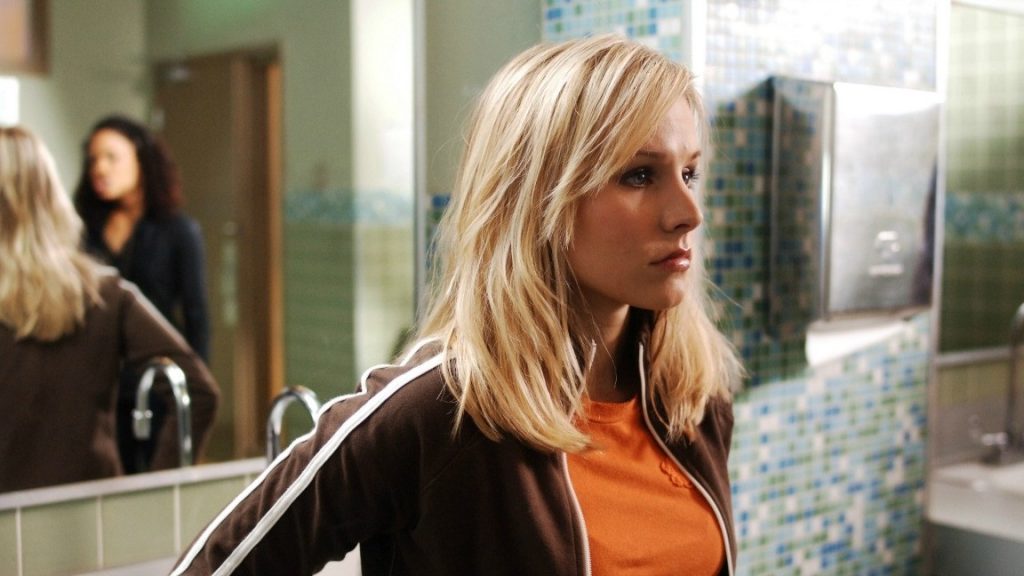 One of the greatest shows targeted at teenagers, 'Veronica Mars' centers around the many adventures that the eponymous character goes on while solving a number of startling mysteries on her own. Veronica, portrayed by Kristen Bell, works at a detective agency started by her father after he loses his job as the sheriff of the town Neptune in Southern California. The many mysteries that Veronica solves are not merely mysteries suited for teenagers. Some of these cases are rather dangerous and are portrayed with a neo-noirish atmosphere. The characters of 'Veronica Mars' are nuanced, each with a backstory of his/her own. The stories are far from the simplistic teenage mysteries that generally crowd our televisions.
Read More: Shows Like Veronica Mars