Loosely based on the Marvel Comics characters Daimon and Satana, 'Helstrom' is a television series that depicts a standalone story within the Marvel Cinematic Universe (MCU). The show features Tom Austen and Sydney Lemmon, as the estranged aforementioned Helstrom siblings, who inhabit supernatural powers. Between a demon-possessed mother, who has been locked away in a psychiatric facility for two decades and a prolific serial killer father, the two had a traumatic upbringing, to say the least. All of this pushes them to try and make the world a better place. If you're looking into shows that share the same core with 'Helstrom,' here are our picks that might appeal to you!
7. Runaways (2017 – 2019)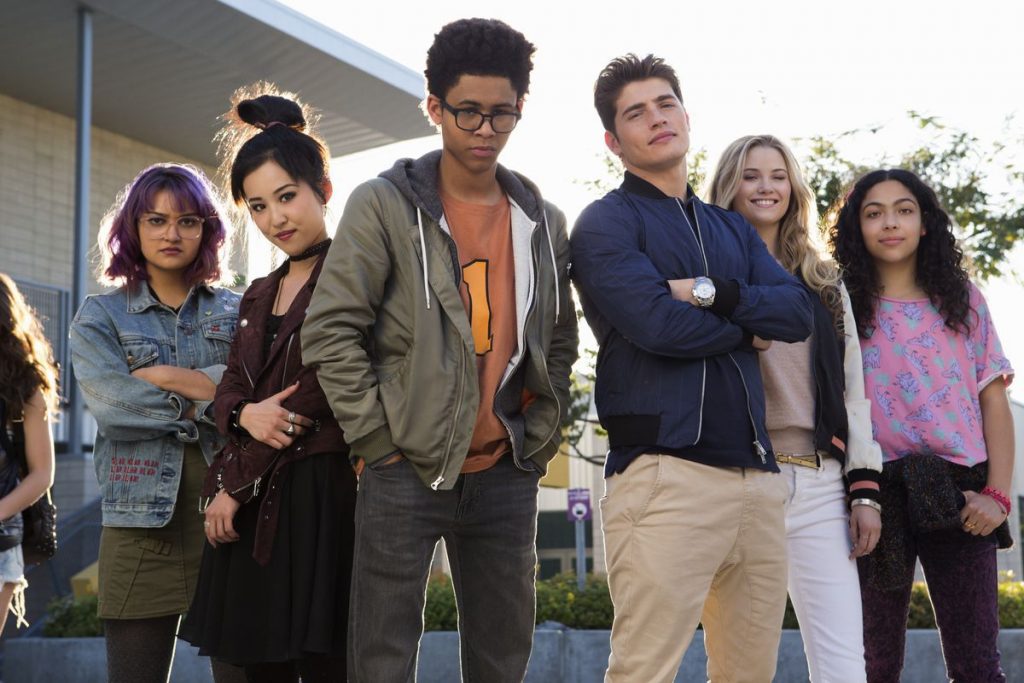 Stemming from the eponymous Marvel comic book series, 'Runaways' follows six teens who accidentally stumble onto their parents' terrible secrets, and unanimously decide that they can't just stand up and let things happen. But these aren't your typical teenagers. Each of them possesses otherworldly powers that allow them to see, hear, understand, and do things that other people can't. As these misfits band together to try to figure out their parents' devastating plan, we witness the story progressing into a more complex, layered, and compelling drama, which is what makes it a perfect entry for this list.
6. The Gifted (2017 – 2019)
After the X-Men's departure, fear about mutated genetics reaches a fevered pitch, and consequently, an identifying stratagem is put in place to monitor every mutant there is. Reed Strucker (Stephen Moyer) sees the world in black and white, and when it comes to light that their children, Lauren and Andy, are mutants, Reed and his wife, Kate, join forces with a faction of the mutants underground to shield them out of harm's way. However, things take a turn for the worse when the family finds itself caught in the fray between the two sides.
5. Cloak & Dagger (2018 – 2019)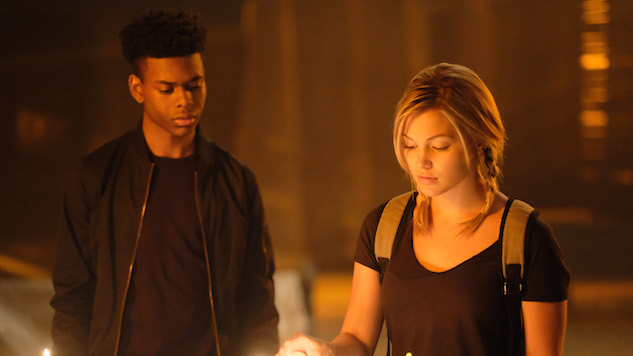 The show follows two seemingly ordinary teenagers, Tyrone "Ty" Johnson (Aubrey Joseph) and Tandy Bowen (Olivia Holt), whose lives change irrevocably when their cross paths. They are struck with an intense revelation that both of them possess strange abilities that suddenly reveal themselves. With the potent powers of light and darkness at their command, Ty (alias Cloak) and Tandy (alias Dagger) set out to right the wrongs that authority, society, and a villainous corporation have imposed on them.
4. Luke Cage (2016 – 2018)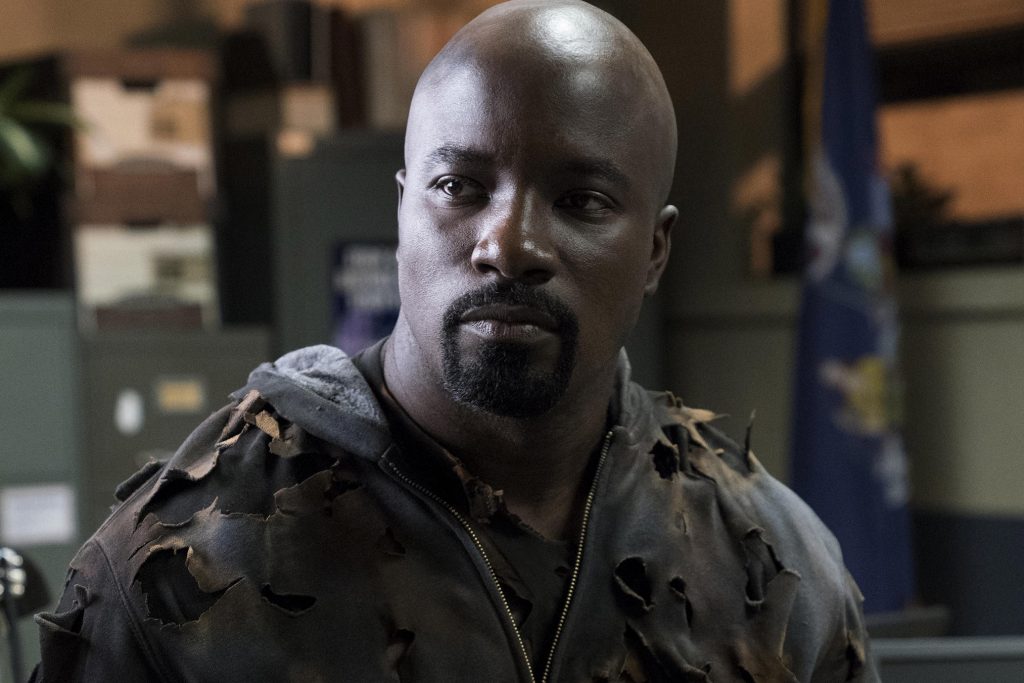 After surviving a brutally botched experiment at the hands of a manic prison scientist, unjustly accused inmate Carl Lucas (Mike Colter) springs from jail and adopts a whole new identity owing to the newfound abilities that make him completely indestructible. Now Luke Cage, he wields his superpowers to keep crime at bay in a violent-ridden Harlem neighborhood in order to keep his loved ones safe and sound. However, with powerful enemies and political forces at large, he'll have his work cut out for him, that's for sure.
3. Agent Carter (2015 – 2016)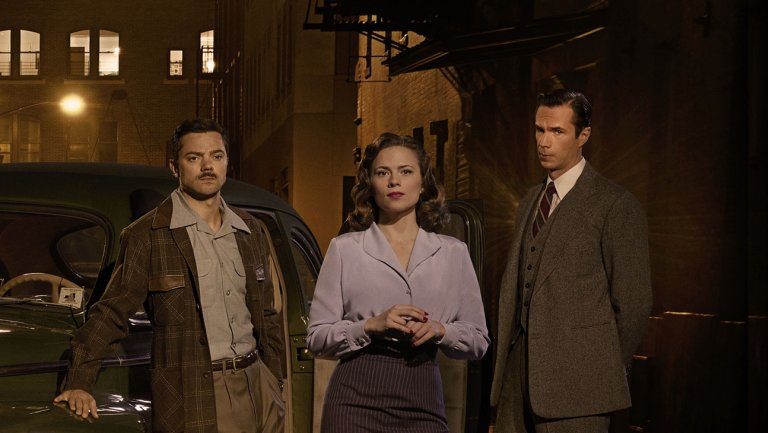 The show expands on the story of Captain America's female liaison and love interest, Agent Peggy Carter. Set in 1946, the show follows the titular protagonist (Hayley Atwell) who, following the aftermath of the end of World War II and losing her love, Steve Roger, leads a dual life by doing administrative work as well as being a S.H.I.E.L.D. agent under none other than Howard Stark. As she begins to infiltrate a hidden market of weapons development, she starts questioning whether her old acquaintance is being entirely honest with her.
2. Jessica Jones (2015 – 2019)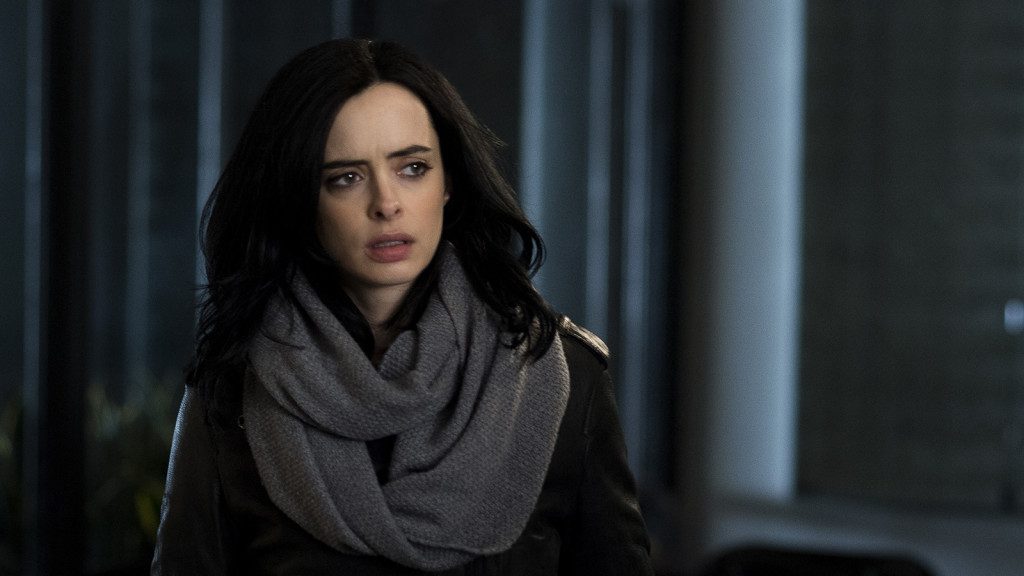 'Jessica Jones' marks to be the first Netflix original created for the MCU. Starring Krysten Ritter as the eponymous super-strong and flying-heroin-turned-private-detective who's reeling from personal trauma. The show takes a boldly feminist and realistic approach to the genre, throwing darker elements of psychological-thriller and neo-noir into the mix – all of which were the driving forces that helped the show soar to unanticipated peaks quickly after its premiere.
1. Agents of S.H.I.E.L.D. (2013 – 2020)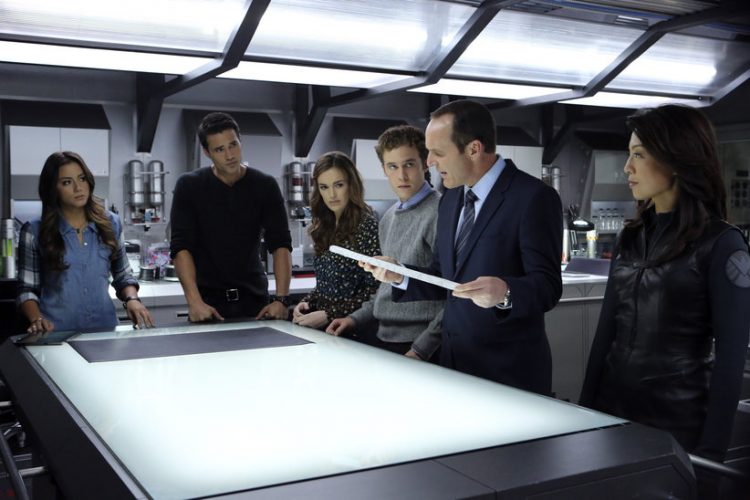 After the box-office smash that was 'The Avengers', Disney execs decided to tell the story of S.H.I.E.L.D. agents to provide an in-depth and intimate look into their backstories. 'Agents of S.H.I.E.L.D.' centers on the titular agents lead by Agent Coulson. This breakthrough sci-fi-slash-superhero drama incorporates the big-hitter organizations from all of Marvel, including the menacing Hydra and the Inhumans. The show has proven to be a blockbuster hit for the small screen, thanks in part to its intense action, cinematic direction, and balanced and nuanced team-based dynamic.
Read More: Helstrom Ending, Explained