Police procedurals and medical dramas are staples of television shows and have been around for quite some time now. These shows mostly follow a strict pattern in how the events of an episode unfold, and if you watch such a series for some episodes, it is easy to figure out the tropes that are used. The Netflix series 'Medical Police', which is a spin-off of the Adult Swim show 'Childrens Hospital', is a parody of medical dramas and police procedurals. It satirizes the way the story progresses in such shows using brilliant dark humor.
The story of 'Children's Hospital' centers around two physicians working in a children's hospital in Brazil's Sao Paulo. The two of them manage to discover a virus that is potent enough to end human civilization as we know it. Now recruited as government agents, they have to find a cure for the virus as soon as possible.
There is a conspiracy at play to release the virus, and the two of them have to stop this as well. The series finely blends elements of action-thrillers and satire within its narrative. If you have enjoyed watching 'Medical Police', here are some other shows you might want to check out. Many of them are on Netflix, Hulu, or Amazon Prime.
6. Childrens Hospital (2008-2016)
We should start off this list with the series which inspired 'Medical Police' in the first place. 'Childrens Hospital' began as a web series and later was shown on Adult Swim. The grammatically incorrect name of the show arises from the fact that the hospital in question is named after Dr. Arthur Childrens.
The series follows the doctors and other medical staff in the hospital who are mostly busy drinking, having sex, and creating a raucous scene inside the institution. The series parodies medical dramas quite effectively with its scathing sense of humor. 'Childrens Hospital' was also awarded four Primetime Emmy Awards during its run.
5. House (2004-2012)
Hugh Laurie stars as the leading character, Dr. Gregory House in this comedy medical drama series. Dr. House works at the Princeton–Plainsboro Teaching Hospital and being a genius in the medical field, constantly comes up with new and unique ways of treatment.
His methods are experimental and unconventional, and thus naturally become a matter of concern for his colleagues and bosses. House has a set of doctors around him, some of whom are appreciative of his efforts while most believe he is treading a rather dangerous path. House's own addiction to painkillers is also a recurring narrative thread. The brilliant writing coupled with Laurie's extraordinary performance has made 'House' one of the greatest medical shows of all time.
4. Scrubs (2001-2010)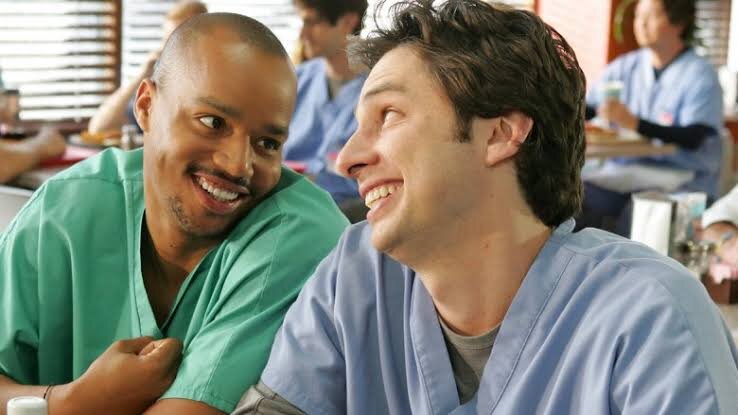 This 2001 medical comedy-drama by NBC (the show shifted to ABC in 2009) tells the story of a young medical intern called John Dorian who finds himself working in a hospital where both the staff and the patients are rather eccentric and unique people. The way he deals with people at the hospital drives the central narrative of the series.
The special aspect of 'Scrubs' is the fact that events here unfold in a "stream of consciousness" manner, incorporating within its story some of the surreal daydreams that Dorian has. The slapstick comedy, coupled with interesting characters and amazing writing has made 'Scrubs' a rather well-liked medical drama.
Read More: Shows Like House
3. Police Squad! (1982)
Since 'Medical Police' is a show which parodies both the medical drama and police procedural genres, it is high time we include a police procedural comedy series on this list. 'Police Squad!' centers around a group of rather comical detectives as they go around solving some challenging cases.
The series premiered on ABC in 1982 but was canceled after six episodes. However, since then, the show has managed to garner a cult following and even gave birth to the 'Naked Gun' film series. Non-sequiturs and sight gags are extensively used as comedic elements in 'Police Squad!'.
2. Chuck (2007-2012)
Zachary Levi stars as the eponymous leading character in this comedy-action series created by Josh Schwartz and Chris Fedak. Chuck works at an electronics chain, and despite being a computer wizard, is not motivated enough to achieve something big in his life. This situation completely changes when, through a strange series of rather strange events, the combined database of the CIA and the NSA gets stored inside his brain.
He is soon recruited by these top-secret government organizations and now has to go around solving some of the most intriguing cases in the world. What works for this series, is the fact that each aspect of the storytelling is given a lot of attention. There is a fine blend of interesting characters, emotional content, a great deal of suspense, and a brilliant comedic style in 'Chuck'.
1. Green WIng (2004-2007)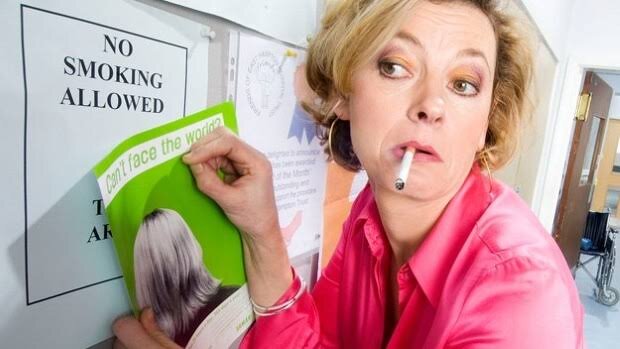 A character-based medical comedy series, 'Green Wing' centers around the several doctors and other medical staff at the East Hampton Hospital Trust. The unique aspect of this series is the way in which it incorporates the eccentricities of each of its characters within the narrative of each episode.
While there are narrative threads that are dealt with, as the show progresses, 'Green Wing' is primarily about its characters. The protagonist of the show is the surgical registrar Caroline Todd (Tamsin Greig), and it is with her arrival at East Hampton that the events of the series kick in. The performances and the writing of 'Green Wing' have made it a fan-favorite in no time at all.
Read More: Shows Like The Good Doctor