Hardly any other genre we see on television is as critical of society and its underlying politics as the adult animated shows. Animation gives us the license to push a number of boundaries, and this is used to its full effect by people who come up with such shows. The Netflix original series 'Paradise PD' is of a similar nature, and centers around a police station where none of the cops are worth their salt. Each of them has his/her unique quirks, and the interactions between them and their failure to do their jobs properly is what the show is about. If you have enjoyed watching 'Paradise P.D.', here are some other similar shows you might want to check out. Many of these shows like 'Paradise OD' are available on Netflix, Hulu or Amazon Prime.
7. Brickleberry (2012-2015)
This sitcom centers around the forest rangers working for the Brickleberry National Park. It is because of their ineptitude that not many tourists are coming to the Park anymore. When a new ranger called Ethel Anderson is brought in to give things a push, it is not received well by Ranger of the Month Steve Williams. The internal politics between them is the main source of the show's humor. It must be noted that some people have found the humor of this show to be offensive.
6. Moonbeam City (2015)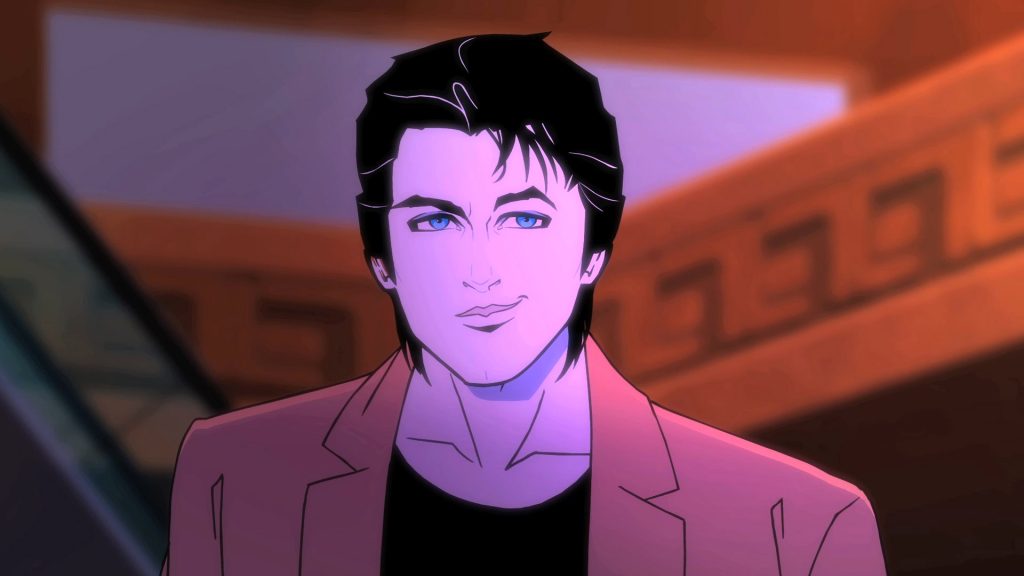 'Moonbeam City' is a neo-noirish TV series with rich colors and plenty of raunchiness. The central character of this show is undercover detective Dazzle Novak who is more busy indulging in excesses than actually solving crimes. The series might remind you of some of the famous erotic thrillers of the 1980s like 'Basic Instinct' and others, but its main issue is that it is loaded with immense style but very little substance. The humor is pretty over-the-top and the plot is not that engaging as well.
5. Axe Cop (2013-2015)
This series is based on the comics created by Ethan and Malachai Nicolle, and centers around the eponymous cop who apparently sleeps for two minutes every night and eats nothing but cake. Axe Cop is the ultimate vigilante and goes around fighting crimes with the help of his sidekicks Sockarang, Gray Diamond, Liborg, Bat Warthog Man, and Wexter. From Hitler to an evil Santan Claus to werewolves- no evildoer can escape the wrath of Axe Cop. Although it is an adult show, there is a certain childishness to the leading character which will make you fall in love with him in no time.
4. Black Dynamite (2011-2015)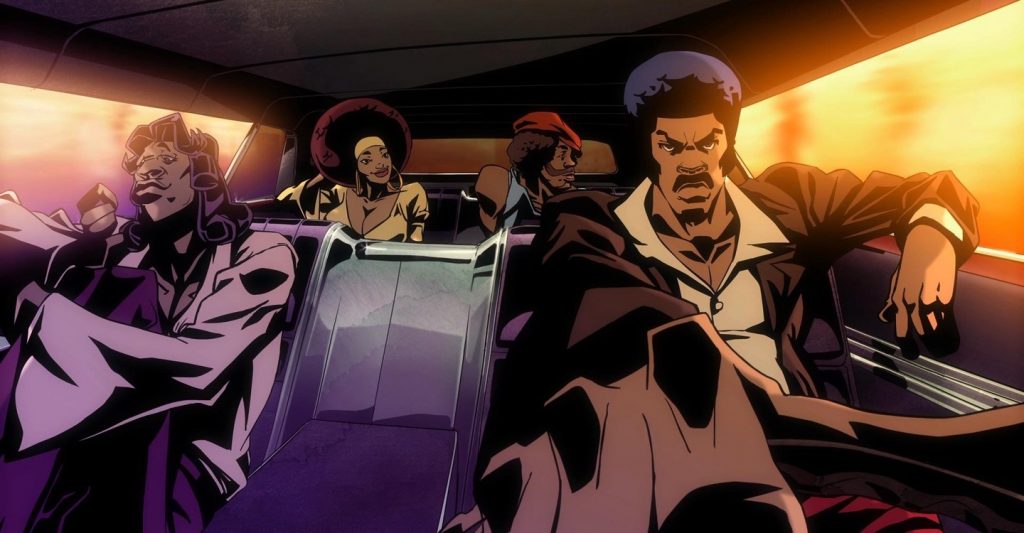 If you are aware of blaxploitation movies, you have probably heard of the film 'Black Dynamite'. This show is based on the film itself and continues the series of adventures of its titular character. Black Dynamite is a brilliant martial artist and we see him getting into a number of misadventures in the dark criminal world of Los Angeles along with his sidekick. A number of black celebrities like Richard Pryor, Michael Jackson, Spike Lee, and others often appear in certain episodes of 'Black Dynamite'.
3. F Is for Family (2015-)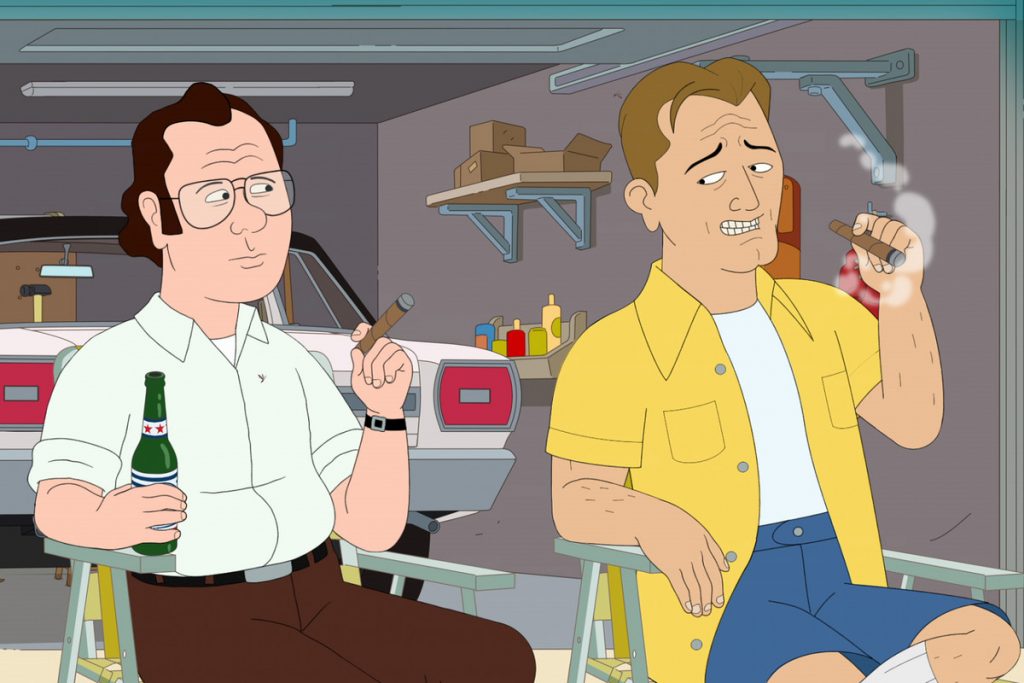 A Netflix original series, 'F Is for Family' centers around an American family in the 1970s, and does a tremendous job in bringing to life all the nuances of American culture of that era. The central character of the series is Frank Murphy, a middle-aged veteran with a short temper who lives with his family in suburban America. From the clothes to the music to the language- the best aspect of this series is its immense attention to detail. Although the dialog is laden with profanity, it cannot be denied that the series is quite enjoyable.
Read More: TV Shows Like Family Guy
2. BoJack Horseman (2014-2020)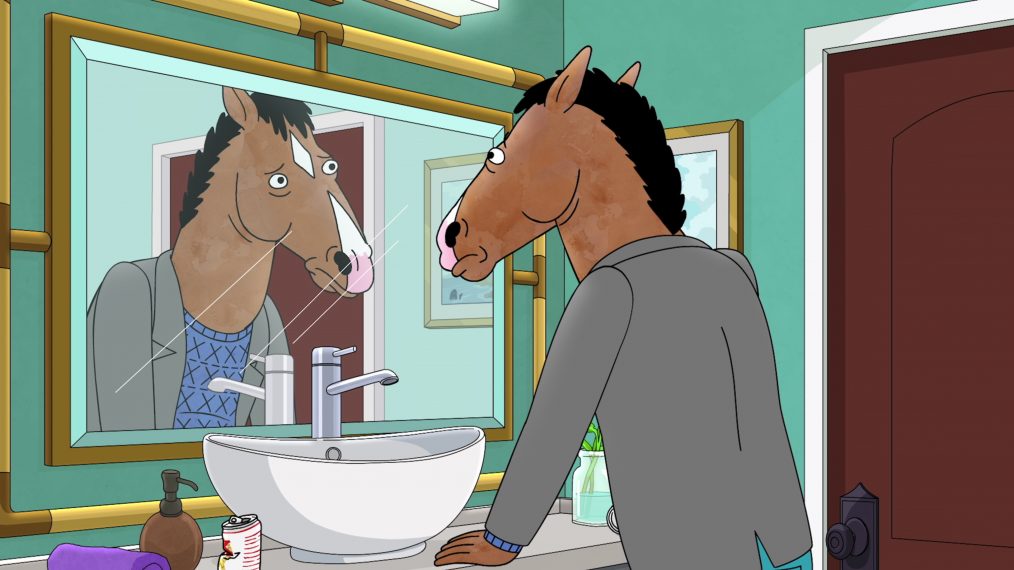 One of the most popular adult animated shows of all time, 'BoJack Horseman' is the story of the eponymous character, a former TV star who spends most of his days drinking and having fun. However, he is quite aware of his hollow existence and often contemplates the futility of money, fame, and consumeristic lifestyle. The series has gained popularity because of its philosophical but dark humor.
1. The Simpsons (1989-)
A list of adult animated shows cannot be completed without mentioning this series which has become an integral part of American pop culture for over three decades now. The series centers around the Simpsons, a suburban American family and the series of misadventures they find themselves in. The Homers are representatives of the typical American family, and it is through them that the world has understood what American middle-class life is all about. The series also brings within its narrative the important events which happen in the country.
Read More: TV Shows Like South Park