'Six Feet Under' by Alan Ball is a show that provokes a strong emotional response from its fans upon its mention. With 9 Emmy and 3 Golden Globe awards, it is regarded as one of the best TV shows ever made. The Fisher family runs a funeral home, headed by Nathaniel Fisher Sr., who dies in a car crash. From there, the show's central theme of death takes root. At the beginning of every episode, someone falls dead, from varying causes. The body finds its way to the Fishers and often times the members of the family operating on the body are able to talk to the deceased in an externalized internal dialogue.
Throughout the show, events force the characters to rethink life, death, religion, relationships, and happiness. Despite the abundance of philosophical discourse on screen, one becomes invested in the show because of the relationships family members share with one another and how each of them grows and matures throughout the series. With brilliant writing, stellar performances, and themes hauntingly familiar to many, 'Six Feet Under' pulls you in and takes you for a long ride you wish would never end. But it does. If, like us, you want to keep the emotional roller coaster running, and find similarly contemplative, character-driven, and engaging shows, we have the perfect list for you.
8. The Leftovers (2014-2017)
The Leftovers, to the horror of its characters and the absolute fascination of the viewer, starts off with 2% of the Earth's population disappearing. Perhaps the rapture, or the day of judgment, but no one knows why or how they just disappear. The survivors are left to their own coping mechanisms. Loved ones are lost, will they come back? Why were they taken? Will it happen again? What can we do to save ourselves? The series by Damon Lindelof and Tom Perrotta, leaves its characters and audience, guessing.
New cults are formed, everyone is on edge and the mood is grim. 'The Leftovers' deals with people being exposed to their mortality by having an explosive reaction compared to the more philosophical approach of 'Six Feet Under'. It can be a breath of fresh air for fans of the series when it comes to reactions to the uncertainty of life when death seems to hover close by, not just as a family but as a society.
7. Parenthood (2010-2015)
'Parenthood', created by Jason Katims, is based on a 1989 movie of the same name and focuses on the theme made evident by its namesake. It takes the audience through the difficulties of parenthood, its demands and ultimately rewarding nature. In this family tree, Zeek and Camille Braverman are the patriarch and matriarch. After forty-six years of marriage, they've kept their problems hidden to support their grown children. Adam, the eldest, leads a seemingly ideal life with a successful career, a loving wife, and two children. Sarah, the unstable daughter, returns home with her rebellious daughter and sensitive son. Crosby, a carefree bachelor, is about to face life-changing challenges. Julia, a career-driven lawyer, has a stay-at-home husband. Each family member will confront their unique challenges, and how they handle them will either unite or divide the family.
At the cost of introspective moments, 'Parenthood' may leave viewers with more wholesome endings to its episodes when compared to 'Six Feet Under.' The show has an ensemble cast consisting of renowned TV actors like Craig T. Nelson, Lauren Graham, and Peter Krause. The writers have skilfully managed to distribute the spotlight between them, to allow the actors to play off each other in an engaging on-screen partnership to deliver the narrative as envisioned by them. It remains slightly positive, yet realistic in the nature of its family drama.
6. Kidding (2017-2018)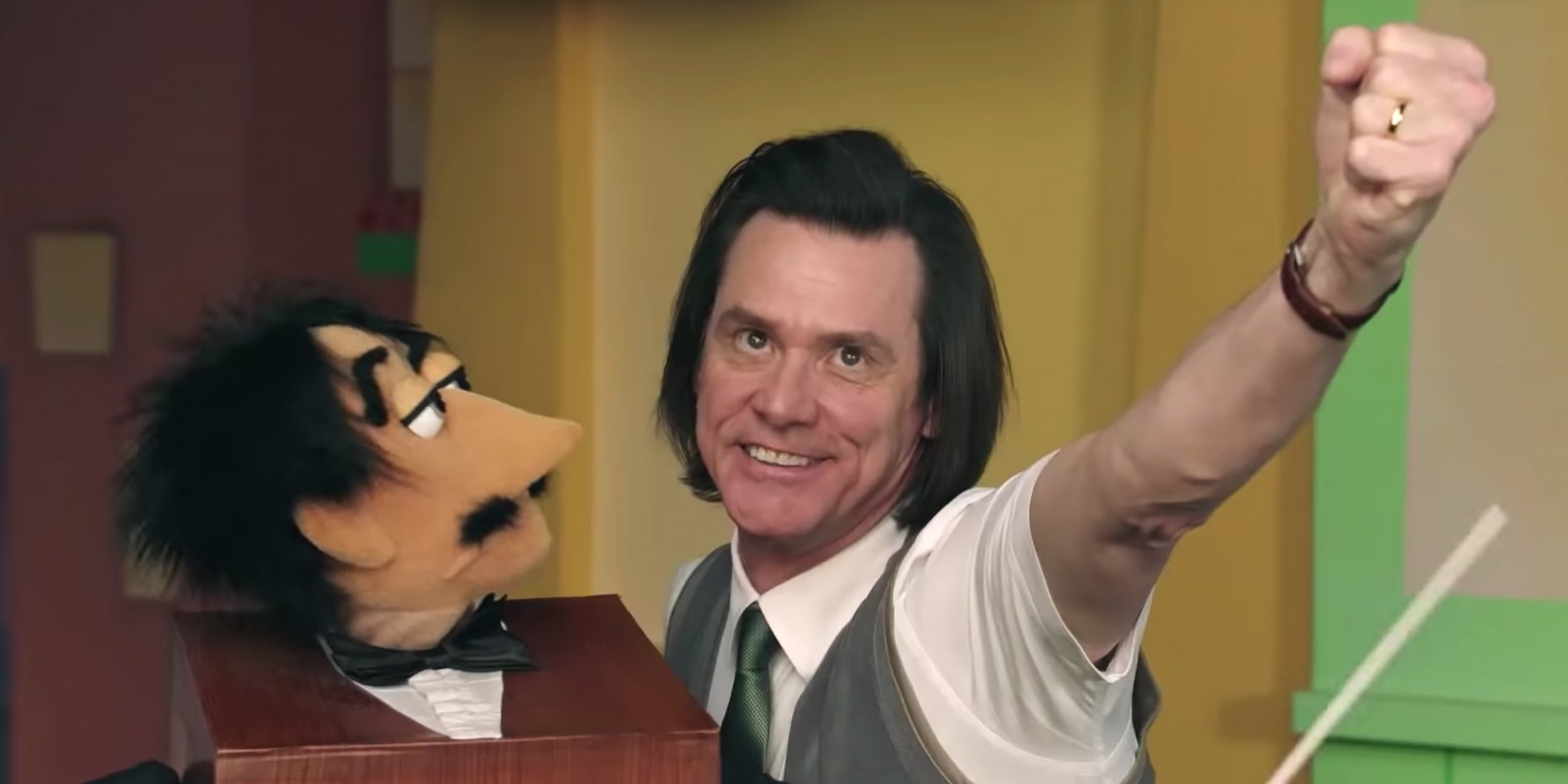 Reminiscent of the 'Truman Show' in some of its elements, Michel Gondry directed 'Kidding' features Jim Carrey as a beloved children's TV star, Mr. Pickles. The charming character propels a multi-million-dollar branding empire. He wants to teach kids about more mature topics like death but is kept under strict creative lockdown to protect the brand's image.
After the death of his son, and with a wife who is drifting away from him, he grapples with insanity while trying to express himself through his work. The show takes uncomfortable issues like death, family, and infidelity head-on. With Jim Carrey's eccentric performances and the discrepant backdrop of a children's cartoon, 'Kidding' is sure to find favor among fans of 'Six Feet Under'. The film harshly critiques the sunshine and rainbows portrayal of life in children's shows; making a case to prepare for the much harsher realities that lie in wait for them.
5. This is Us (2016-2022)
Narrating across multiple parallel time periods, Dan Fogelman brings us 'This is Us'. A beautiful, rich, sappy, and at times sorrowful family drama. The plot revolves around the big three. Triplets Kate, Kevin, and Randall, of whom Randall is an adoptive Black child. It switches back to the early lives of their parents, Jack and Rebecca Pearson, and sometimes to the future of them on their deathbeds. Much like 'Six Feet Under', the series is primarily character-driven and doesn't shy away from exploring tragedy and loss in a family drama setting. The Pearsons will have even the most cynical of viewers cracking a smile and shedding a tear at the lifetime-spanning journeys its characters go through.
4. Succession (2018-2023)

The Roy family controls the biggest media conglomerate in the world; however, in a changing landscape of digital media, their empire faces difficult times. The patriarch, Logan Roy, steps down as the CEO and chaos begins to simmer within the dysfunctional family. Everyone, including supporting characters, is looking out for their own agenda. No one is innocent as they manipulate, coerce, and trick one another for their own gain. Jesse Armstrong's 'Succession' takes the audience on a dark-humour-filled journey of the upper echelons of the corporate world, one which will easily intrigue fans of 'Six Feet Under.' Despite the underhanded tactics employed by its deeply flawed characters, succession will easily have you rooting for your favorite morally reprehensible manipulator.
3. Fleabag (2016-2019)
'Fleabag,' an exceptional British TV series conceived by the incredibly versatile Phoebe Waller-Bridge. This brilliantly dark and emotionally rich exploration of a young woman's life in contemporary London introduces a humor-laden yet imperfect protagonist to the forefront. 'Fleabag,' played by Phoebe Waller-Bridge is a financially struggling Londoner, with a successful sister and a father who is having an affair with her godmother. She struggles to correct her promiscuous lifestyle and keep up good relations with family, friends, lovers… basically anyone. Fleabag's spirit to grow while accepting her shortcomings as she fails time and again may resonate with fans of 'Six Feet Under.' 'Fleabag' forces the audience to revisit the unspoken norms and societal guidelines shaping their lives, encouraging instead a look past them to live life to the fullest.
2. Afterlife (2019-2022)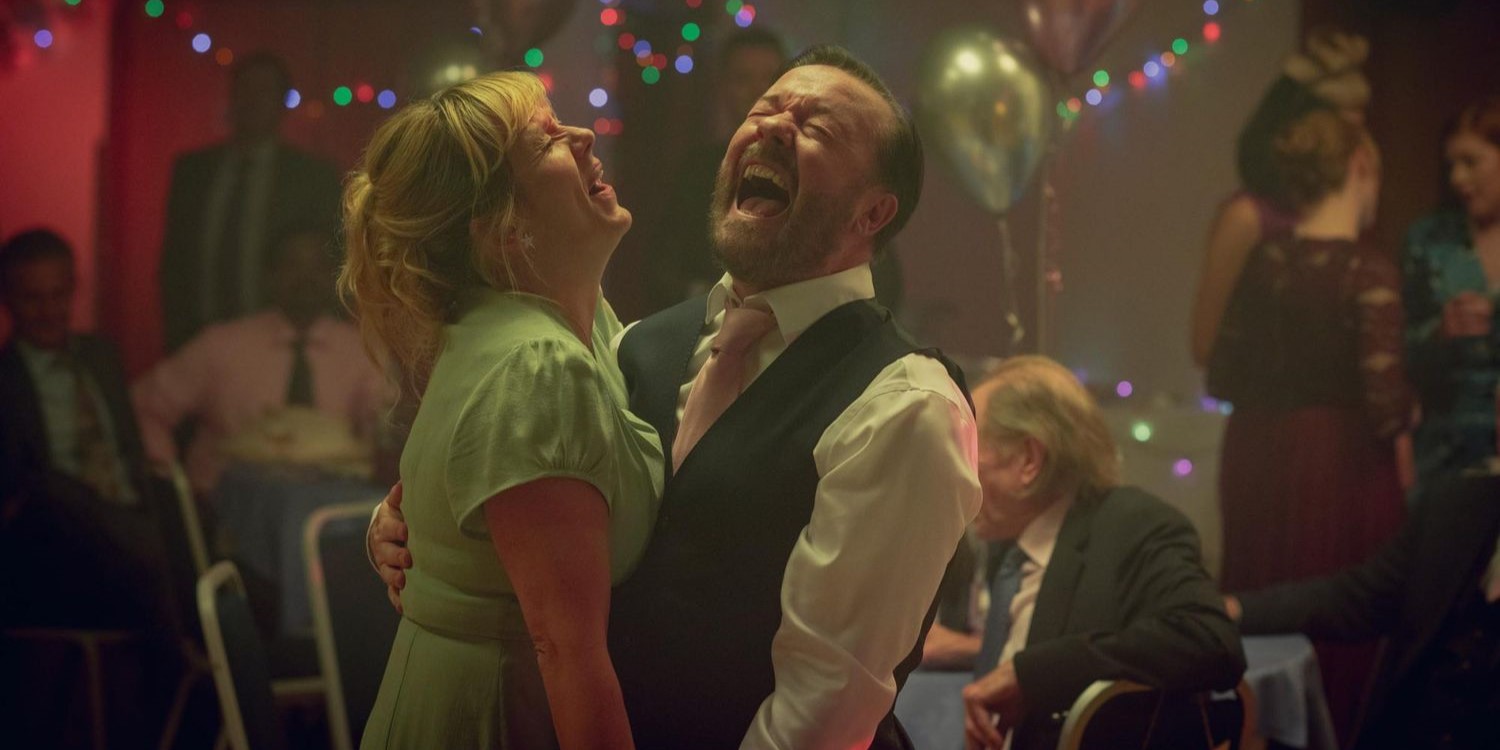 'Afterlife' serves as the perfect satirical setup for creator and actor, Ricky Gervais and his no-holds-barred comedy. He plays Tony, a man who has lost the light of his life with his wife. This transforms him into a suicidal and hopeless mess until he realizes, he has gained a superpower. The power to not give a damn. He can do and say whatever he wants, if things go wrong, he can just end his existence. He now approaches life, work, and social settings with a devil-may-cry attitude, calling people out for their bullshit and edifying them every chance he gets. Much like 'Six Feet Under', the show focuses on themes of death and depression, using cynical humor and satire to make even the most mundane situations hilarious.
1. Bojack Horseman (2014-2020)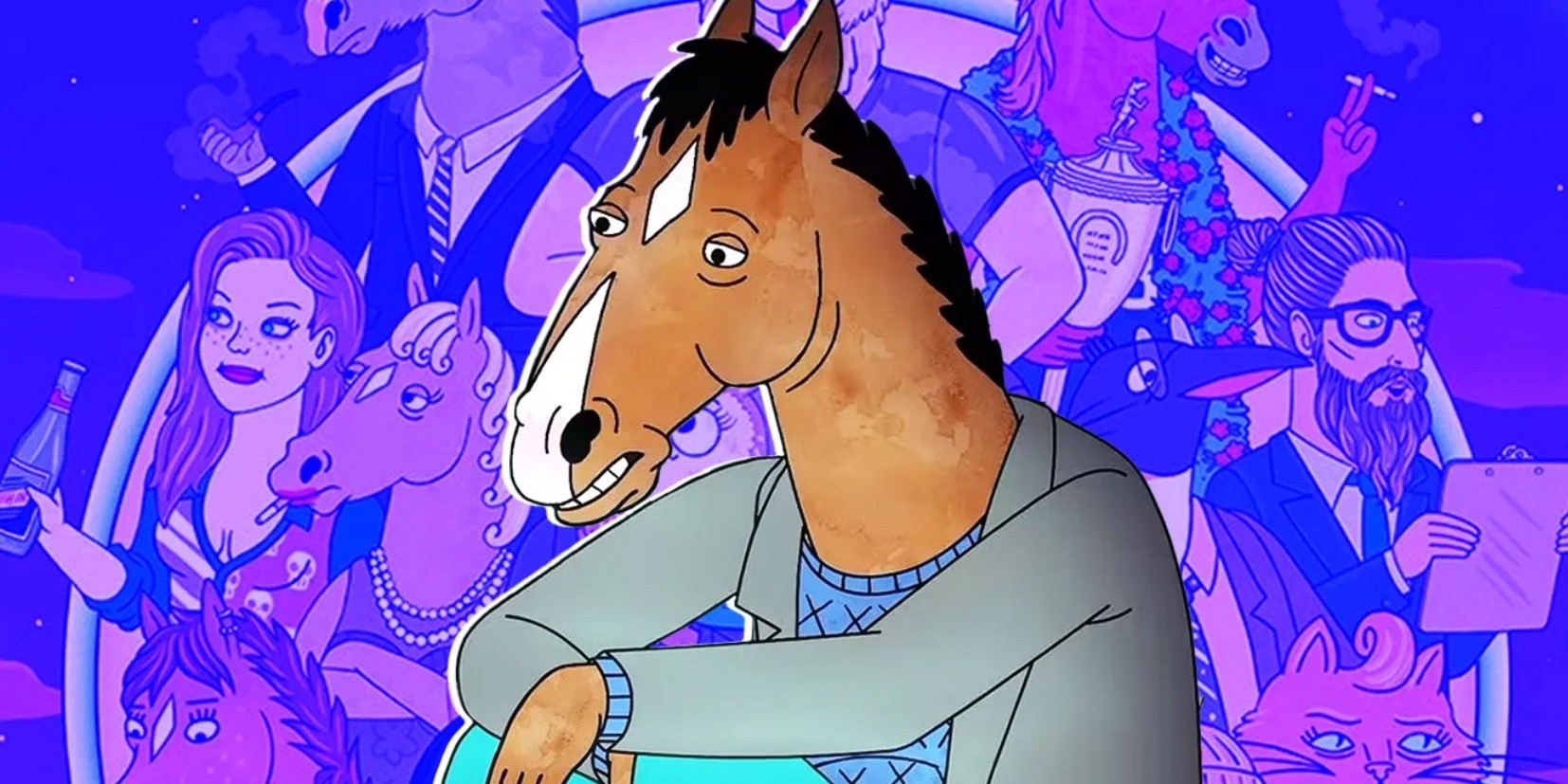 Set in Hollywood, Raphael Bob-Waksberg's 'Bojack Horseman' follows a depressed anthropomorphic Horse, Bojack, whose glory days as a sitcom star are behind him. He seeks to return to relevance with an autobiography while facing declining mental health, substance abuse, and mounting pressure from his agent. Bojack's dark absurdist humor continues to improve past its first season, making it an emotionally raw and brilliantly satirical exploration of the entertainment industry and the human condition.
With a remarkable ensemble cast of animal-human hybrids, the show deftly blends the whimsical and the deeply philosophical, challenging viewers to confront their own existential dilemmas. The show navigates profound issues similar to 'Six Feet Under' while using sharp-witted comedy to take the edge off its existential crisis-inducing commentary.
Read More: Best Dark Comedy Movies