'Soundtrack' is a musical drama that airs of Netflix and follows a heart-warming story with an escapist, cheesy tone. The series follows a group of diverse characters in Los Angeles as they fall in and out of love. The characters are often seen voicing musical numbers in the show and swear by the magical effects that true love can bring. It is filled with optimism and melodramatic situations that will make anyone reach out for a box of tissues without guilt.
If you want to watch more television series that project the idea of being in love as something truly phenomenal and otherworldly, you should definitely check out the following seven shows similar to 'Soundtrack'. You can watch several of these shows like 'Soundtrack' on Netflix, Hulu or Amazon Prime.
7. Virgin River (2019-)
Although not a musical, 'Virgin River' is a romantic drama series that provides its viewers with that butterflies-in-one's-stomach feel that 'Soundtrack' seeks to exude. 'Virgin River' presents another conventionally entertaining romantic story that depicts the magic of falling in love in an escapist, candy coated manner.
An adaptation of the series of novels of the same name by Robyn Carr, 'Virgin River' follows a nurse practitioner, Melinda Monroe who moves to a quite and remote town in California for a fresh start. While she plans on moving on from her sorrowful past, she gets pleasantly surprised when she meets a local resto-bar owner, Jack. However, she realizes that in order to start life anew, she will have to heal herself.
6. Victorious (2010-2013)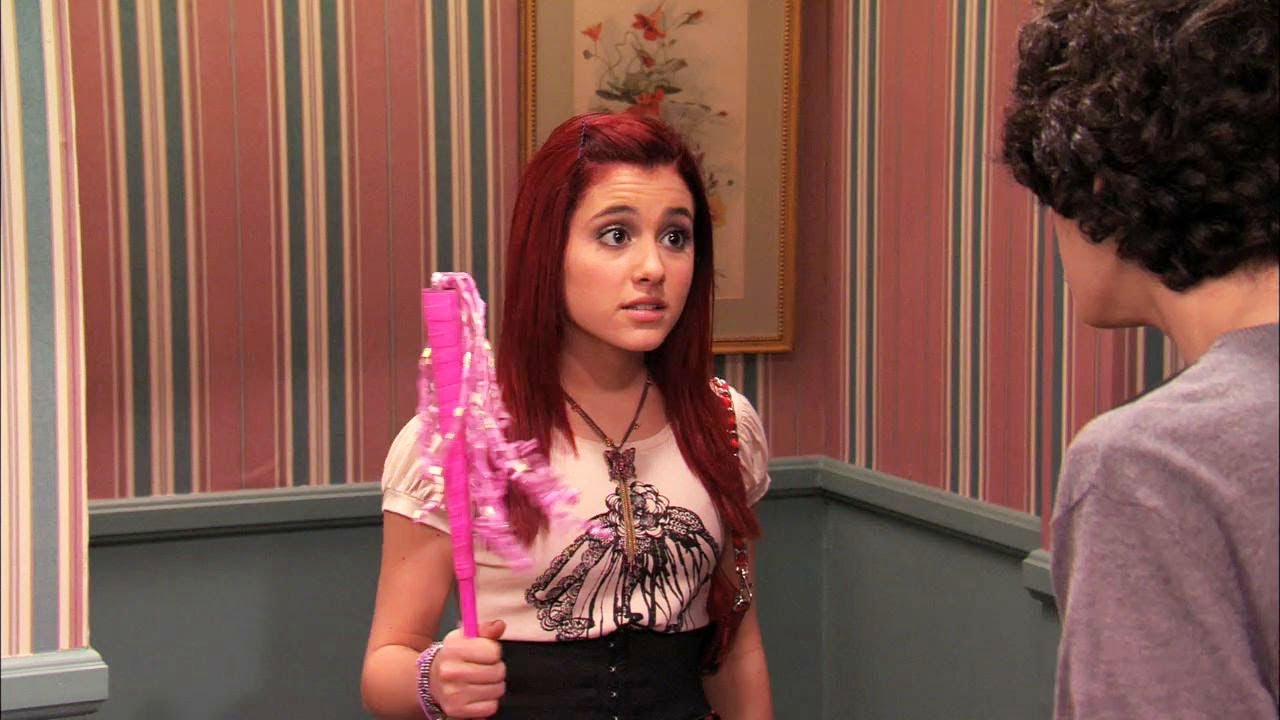 'Victorious' is a sitcom that aired on Nickelodeon and one that will remain prominent for being the breakthrough project for Ariana Grande. The series follows Tori Vega, an aspiring singer who joins the Hollywood Arts High School and gets into goofy situations each episode. Grande plays the role of Cat Valentine, a sweet but naïve student of Hollywood Arts High School and a classmate of Tori. This teenage show has all the corny romance and feel-good situations that one could ask for.
5. High School Musical: The Musical: The Series (2019-)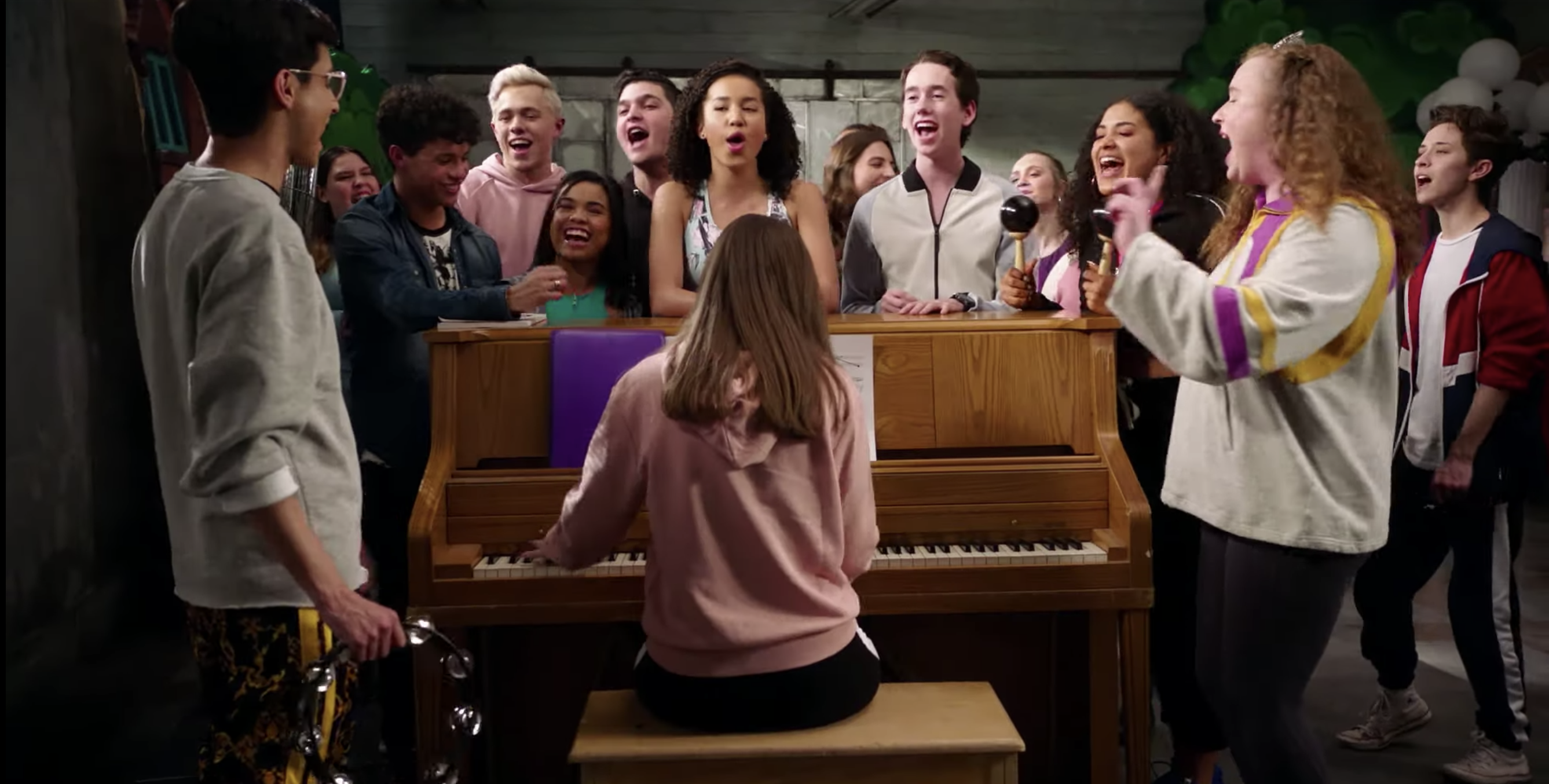 Disney+'s television series takes the extremely successful teenage romantic musical movie trilogy to the television screen. However, rather than simply portraying a story similar to 'The High School Musical' movies, it takes a rather creative approach. The series is set in the fictionalized campus of East High School, the school where 'The High School Musical' movies were shot. In this "semi-fictionalized" world, a new drama teacher wishes to stage a musical play of 'The High School Musical.' Told in a mockumentary style, the show's plot also features a love triangle between two theater enthusiasts and a guitarist who wishes to win his ex-girlfriend back by participating in the musical.
4. Lovesick (2014-)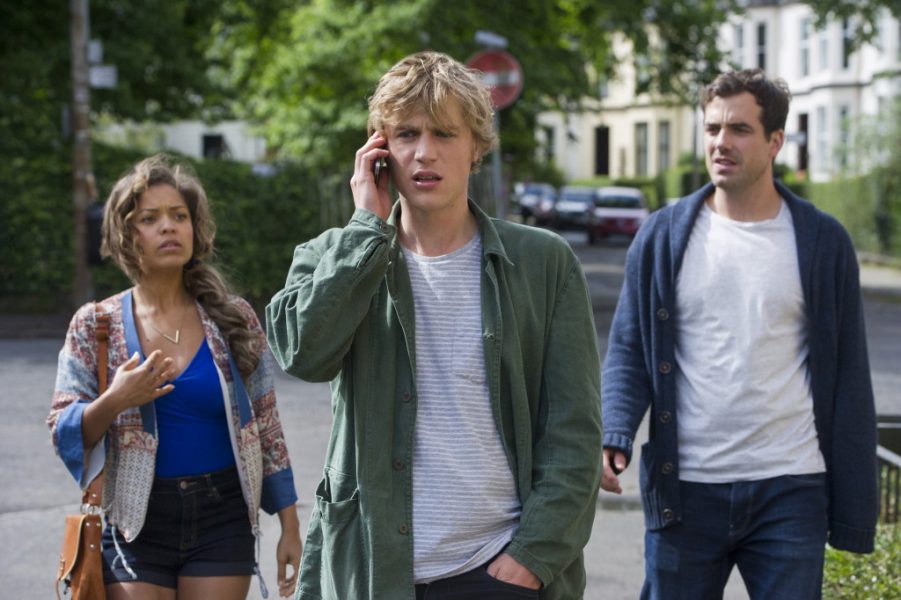 'Lovesick' was originally titled 'Scrotal Recall' and we are glad that its title was changed. The show is not as raunchy as its original title makes it sound. Instead, it offers a cleverly written romantic plot that is hard not to binge. The show follows a 20-year-old romantic, Dylan who gets diagnosed with Chlamydia. Hence, he decides to contact all the women that he has been intimate with. Each episode in the first season was named after the woman that Dylan contacts. The episode would then proceed to show flashbacks of Dylan's relationship with that woman. We know the end and we know the beginning. What happened in the middle is what the episodes are generally about.
3. Crazy Ex-Girlfriend (2015-2019)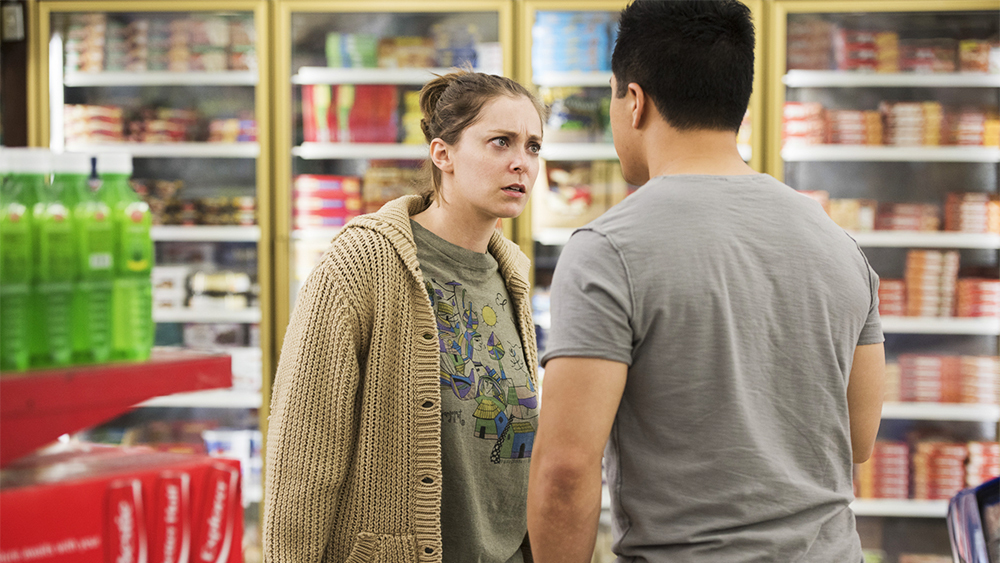 'Crazy Ex-Girlfriend' is a musical dramedy whose self-explanatory title suits its premise of a lawyer who moves from one city to another to pursue her ex-boyfriend from high school. Rachel Bloom plays the role of the crazy ex-girlfriend, Rebecca who tends to hallucinate and visualize musical sequences when she is distressed as a means to process her emotions. This set-up proves to be a novel way to incorporate elements of a musical into the slightly dark, romantic tale which manages to be delectably cheesy at the same time.
2. I Ship It (2016-)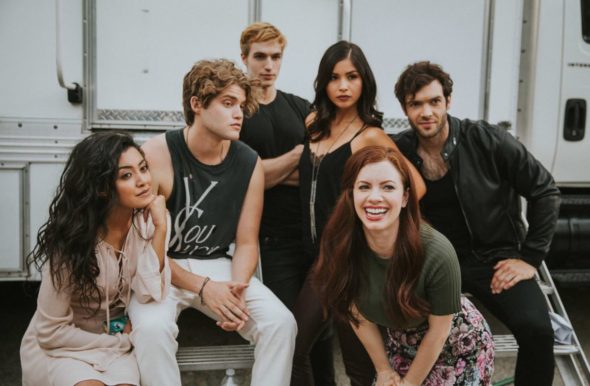 'I Ship It' is the most similar match to 'Soundtrack' due to its musical nature. The romantic comedy series follows Ella, an aspiring writer who is obsessed with a television show called "Superstition" and enjoys writing fan fiction for it. While her best-friend and neighbor is equally obsessed with the show, Ella's craze for "Superstition" begins to blur the lines of fiction and reality for her. This complicates her relationship with her boyfriend who she works with.
1. Glee (2009-2015)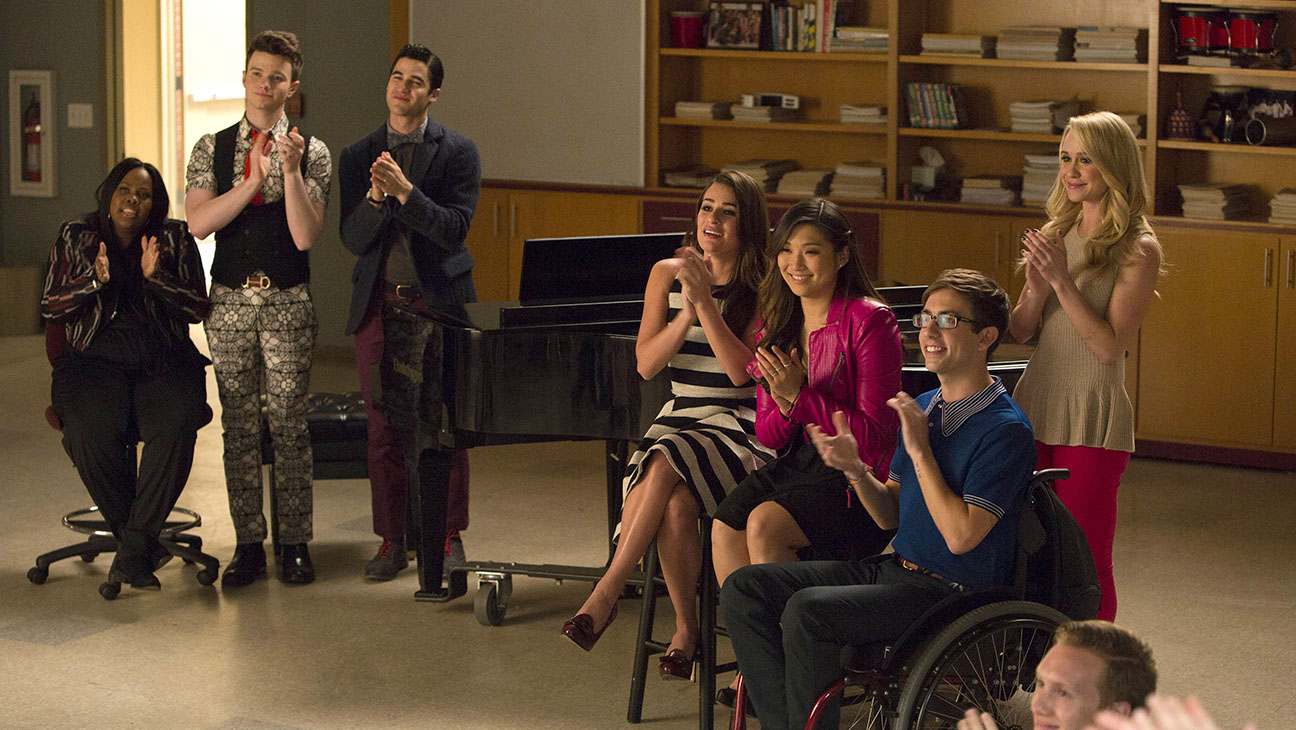 No list of musical television series will ever be complete without mentioning 'Glee.' The musical dramedy enjoys high levels of popularity and has been lauded for its unique style and writing that makes one experience a range of emotions in a short span of time. The series follows a high-school teacher whose optimism helps a bunch of underrated performers at the glee club to win a prestigious competition. The first season of the show itself won 19 Emmy awards, highlighting how well-received 'Glee' has been.
Read More: Shows Like Virgin River