'The Buccaneers' is a captivating period drama series, masterfully crafted by Katherine Jakeways, drawing inspiration from Edith Wharton's unfinished novel of the same name. Set against the backdrop of 1870s London, the show revolves around the entrancing clash of cultures as a group of American women infiltrate the city's high society. The plot unveils a rich tapestry of conflicting traditions, a clash between old-world sensibilities and the bold spirit of the newcomers. First brought to life in a 1995 BBC Television miniseries, 'The Buccaneers' boasts a stellar cast including Kristine Frøseth, Alisha Boe, Matthew Broome, and Josh Dylan. If you're a fan of this enthralling series, here are 8 more must-watch shows fulfilling your craving for societal upheavals and period drama delights.
8. Gentleman Jack (2019-2022)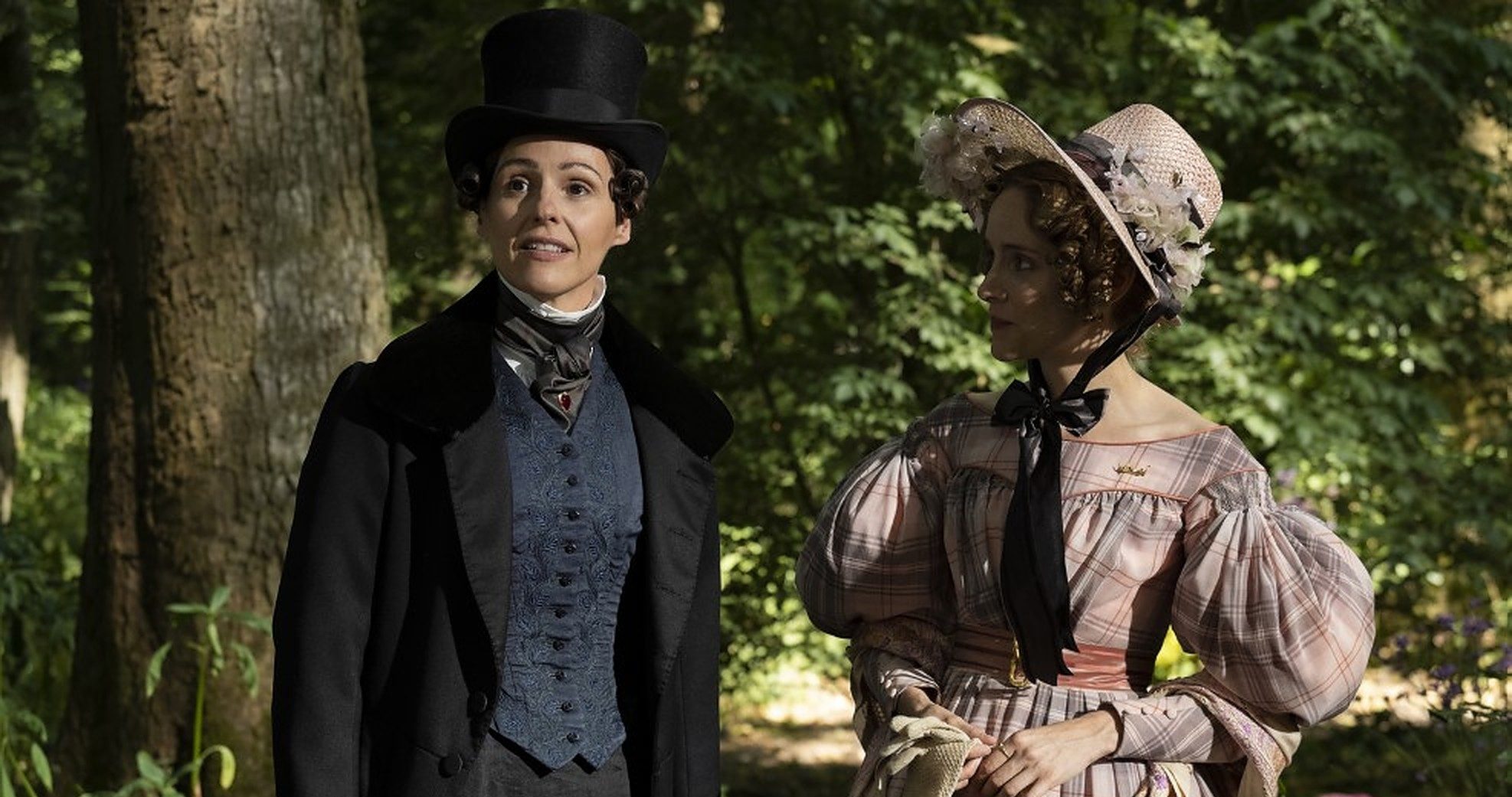 'Gentleman Jack,' created by Sally Wainwright, is a period drama based on the real-life diaries of Anne Lister, a 19th-century landowner and industrialist. Set in 1832 Yorkshire, the series explores Lister's unconventional life, her business pursuits, and her relationships, including her romance with Ann Walker. Suranne Jones delivers a remarkable performance as Anne Lister, with Sophie Rundle portraying Ann Walker. The show delves into themes of identity, love, and societal expectations, offering a refreshing and authentic portrayal of a trailblazing historical figure. Both 'Gentleman Jack' and 'The Buccaneers' share a common thread of strong, unconventional female protagonists navigating societal expectations and striving for independence in the backdrop of historical England.
7. The Forsyte Saga (2002-2003)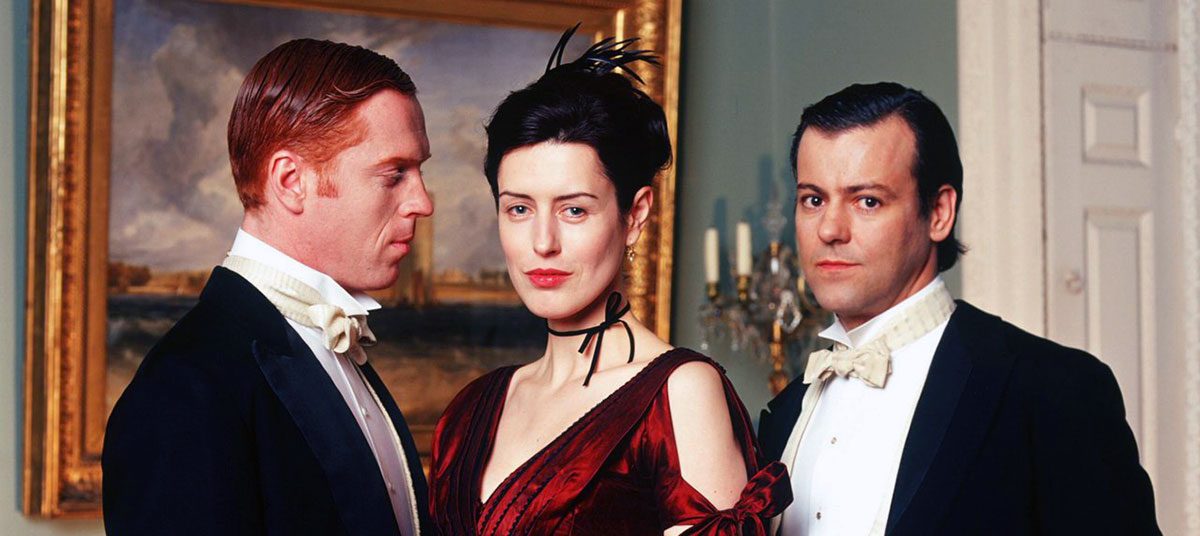 'The Forsyte Saga,' created by John Galsworthy and adapted from his novel series, is a captivating period drama exploring the complexities of the Forsyte family in early 20th-century England. The saga delves into their wealth, social aspirations, and tangled relationships, providing a rich tapestry of societal intricacies. Similarly to 'The Buccaneers,' it offers a meticulous portrayal of a bygone era, highlighting the clash between tradition and modernity while focusing on strong, multidimensional female characters. The stellar cast includes Damian Lewis, Gina McKee, and Rupert Graves, making it a riveting watch for fans of 'The Buccaneers' seeking intricate family dynamics and historical depth.
6. Belgravia (2020)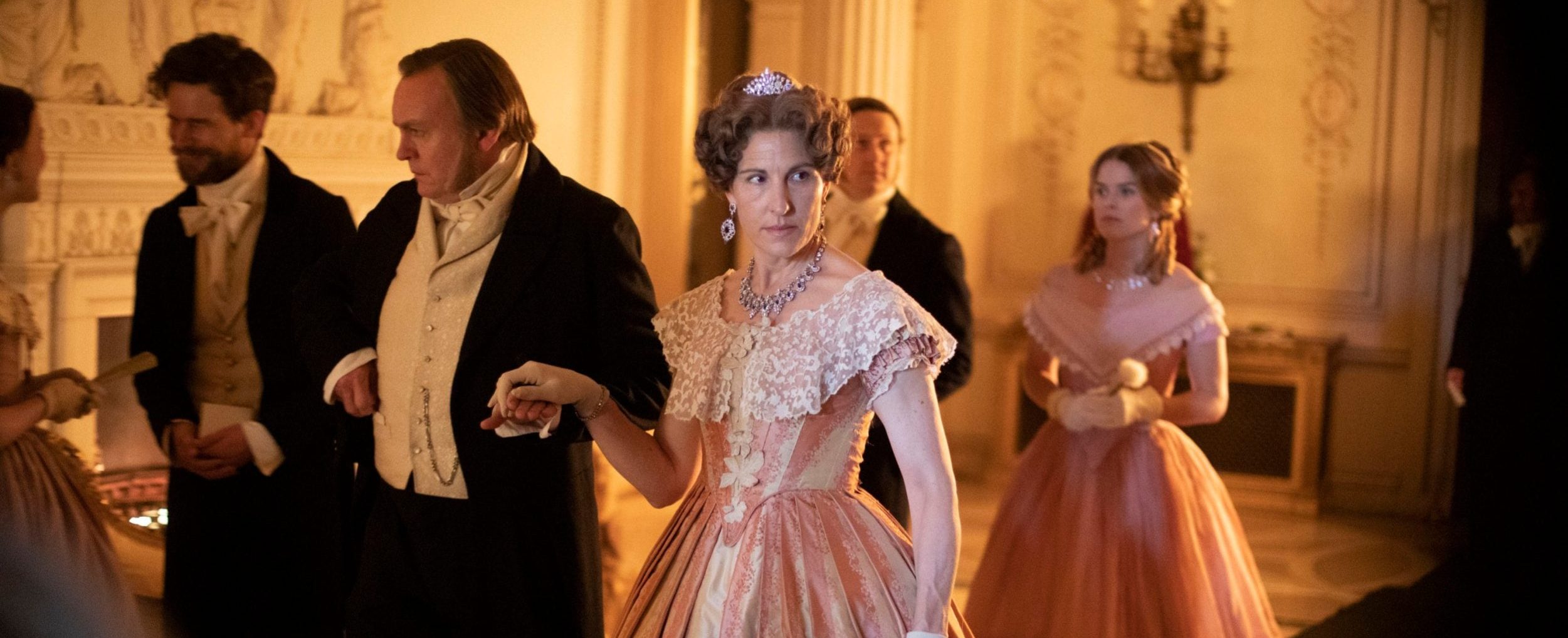 'Belgravia,' created by Julian Fellowes, is an enthralling period drama that unfolds in 19th-century London, adapted from Fellowes' novel. The series unveils the secrets and scandals within high-society circles of the era, akin to the societal intricacies explored in 'The Buccaneers.' With a strong focus on class distinctions and the upper echelons of London society, 'Belgravia' offers a similar flavor of period drama with complex characters and intriguing plotlines. The ensemble cast includes Tamsin Greig, Harriet Walter, and Philip Glenister, adding depth to this tale of ambition, love, and secrets, making it a must-watch for aficionados of 'The Buccaneers.'
5. North & South (2004)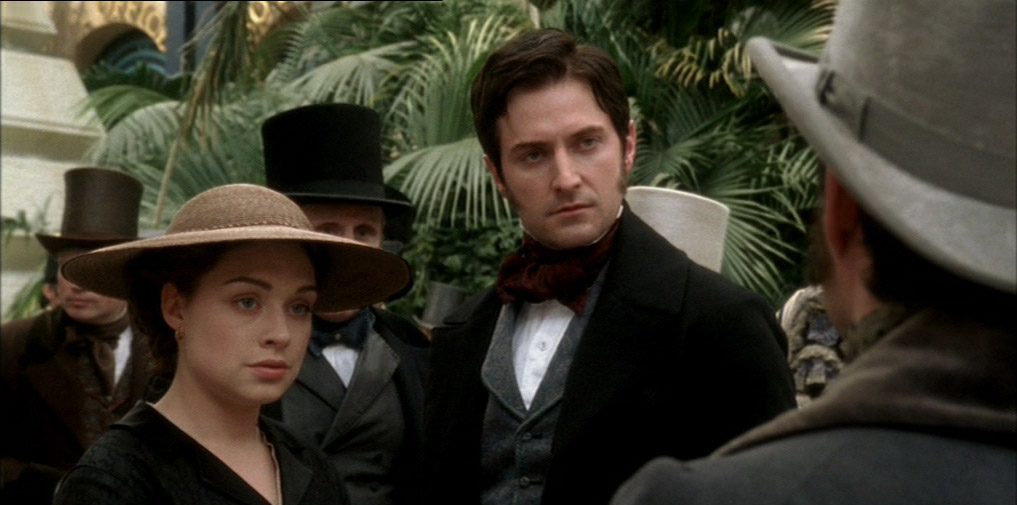 'North and South,' a television adaptation of Elizabeth Gaskell's novel, masterfully helmed by Brian Percival, is a compelling period drama set against the backdrop of the Industrial Revolution. The series explores the stark differences between the industrial North and the genteel South of England in the mid-19th century, offering a narrative rich in social commentary and personal evolution. Starring Daniela Denby-Ashe and Richard Armitage, 'North and South' takes viewers on a journey through class struggle, labor unrest, and the profound transformation of the main characters, making it an essential watch for those craving a captivating blend of historical depth and romantic intrigue. 'North & South' and 'The Buccaneers' share a common thread of strong female protagonists striving to navigate and challenge the societal norms of their respective eras, offering a rich exploration of women's roles in historically rigid contexts.
4. Crimson Petal and the White (2011)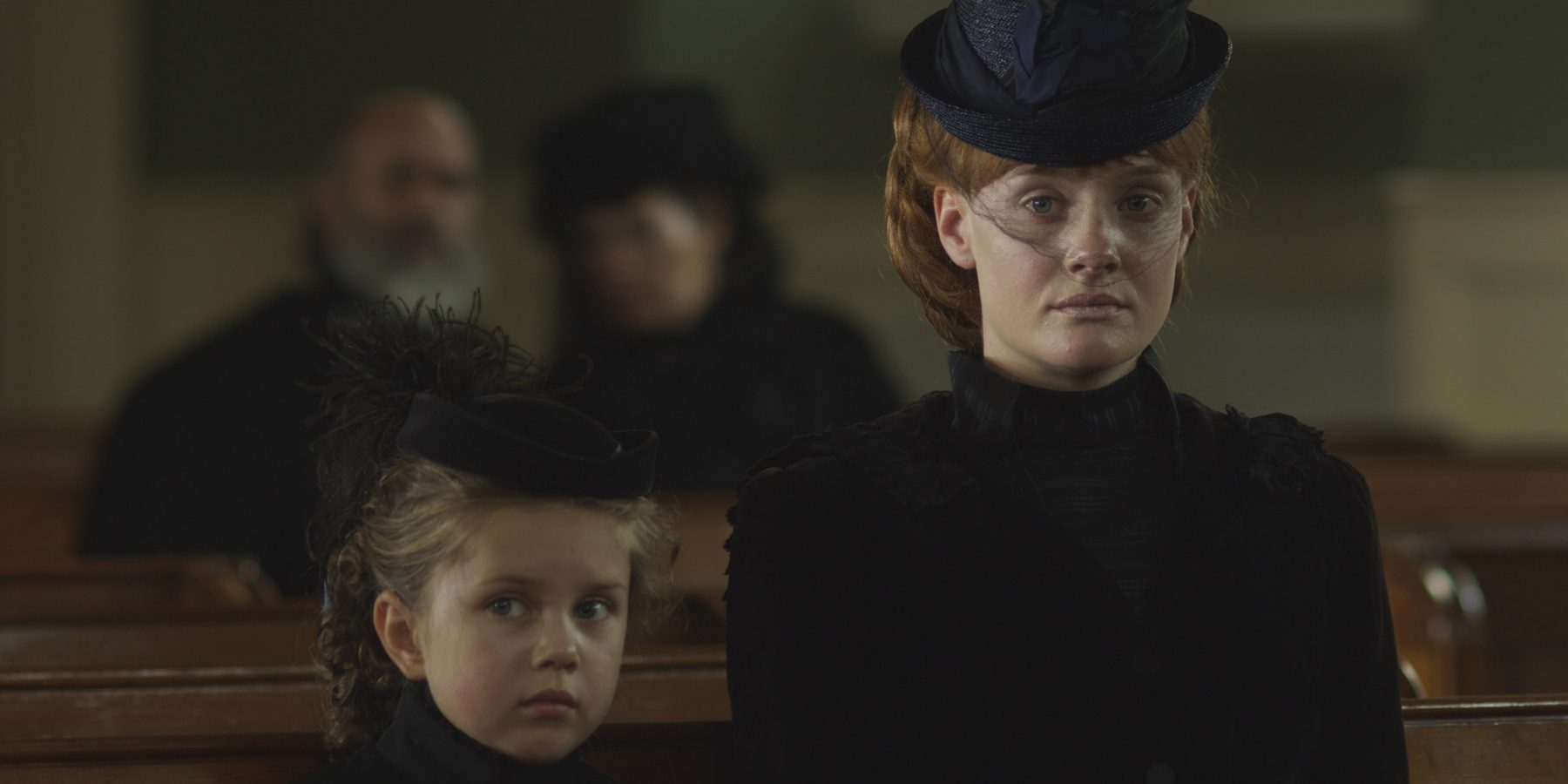 Fans of 'The Buccaneers' would be captivated by 'Crimson Petal and the White,' a series created by Lucinda Coxon and adapted from Michel Faber's novel. Set in Victorian London, it delves into the life of Sugar, a young prostitute determined to escape her circumstances. The show intricately weaves a tale of ambition, desire, and social stratification, mirroring the complex character dynamics and societal clash explored in 'The Buccaneers.' Romola Garai shines as Sugar, alongside an outstanding cast including Chris O'Dowd and Gillian Anderson. With its compelling characters and exploration of societal struggles, 'Crimson Petal and the White' offers a gripping narrative that appeals to fans seeking depth and intrigue.
3. Poldark (2015-2019)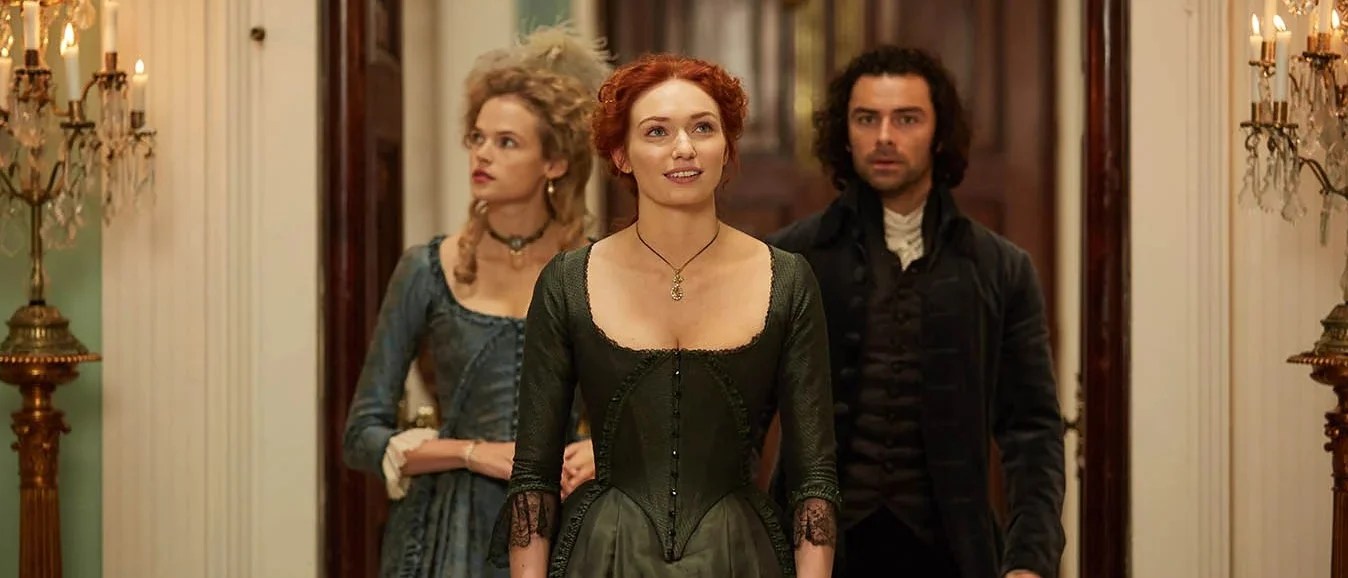 For fans of 'The Buccaneers,' the swashbuckling saga of 'Poldark' is a must-watch. This period drama, created by Winston Graham and adapted from his novels, transports viewers to 18th-century Cornwall. At its core, 'Poldark' shares the spirit of societal upheaval, albeit in a different historical setting. The show revolves around Ross Poldark, a soldier returning from the American Revolutionary War to face a world transformed by economic and social changes. With Aidan Turner's magnetic performance as Ross and a stunning backdrop of rugged landscapes, 'Poldark' offers a thrilling mix of romance, adventure, and class struggle, drawing fans into its compelling world of rebellion and redemption.
2. Bridgerton (2020-)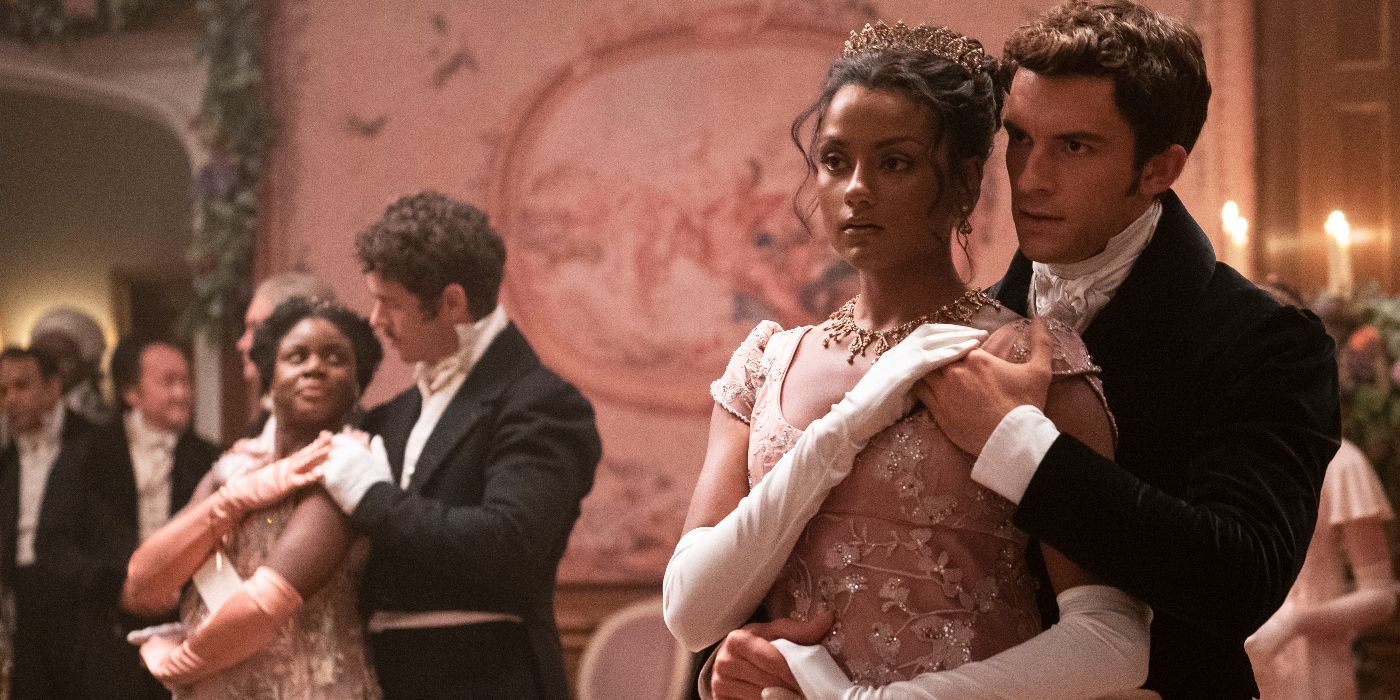 'Bridgerton,' created by Chris Van Dusen and based on Julia Quinn's novels, shares a thematic resonance with 'The Buccaneers.' Set in Regency-era London, 'Bridgerton' revolves around the wealthy Bridgerton family navigating high society's intricate web of scandals and romance. Much like 'The Buccaneers,' it explores societal expectations and the clash between tradition and change, portraying strong, independent female characters challenging norms. The series, produced by Shonda Rhimes, boasts a diverse cast including Phoebe Dynevor, Rege-Jean Page, and Nicola Coughlan. With its opulent setting, vibrant characters, and intricate social dynamics, 'Bridgerton' offers a compelling narrative akin to 'The Buccaneers,' captivating audiences with its blend of romance, drama, and intrigue.
1. Downtown Abbey (2010-2015)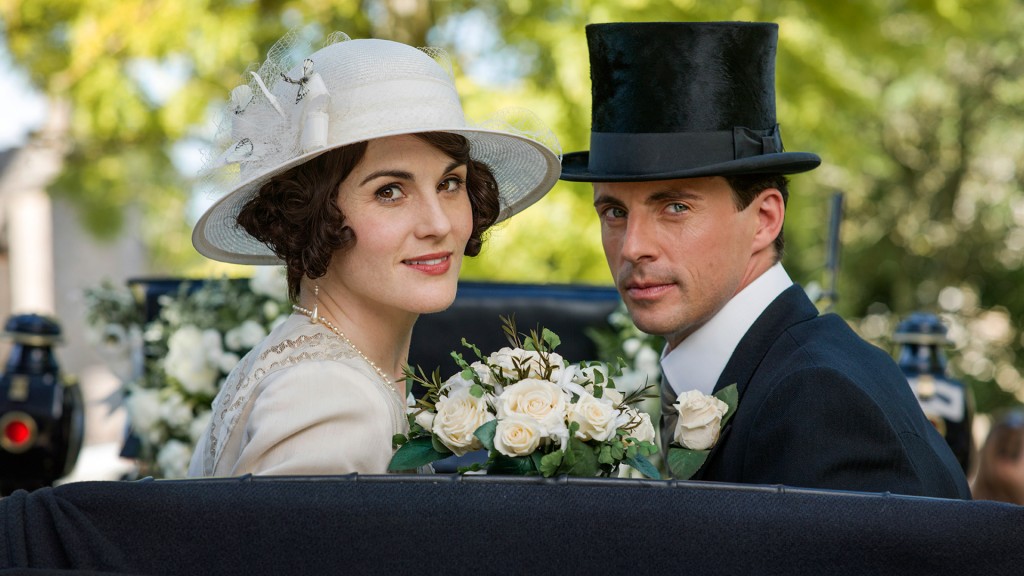 If you were enthralled by 'The Buccaneers,' 'Downton Abbey' is an absolute must-watch. Created by Julian Fellowes, the series is an exquisite period drama that immerses viewers in the lives of the aristocratic Crawley family and their devoted servants in early 20th-century England. 'Downton Abbey' is a tour de force of storytelling, offering a splendid tapestry of social change, class distinctions, and evolving traditions. The stellar ensemble cast, including Maggie Smith, Hugh Bonneville, and Michelle Dockery, breathes life into a diverse array of characters, making the show a masterclass in character development. Its blend of drama, romance, and historical accuracy, coupled with the grandeur of the Highclere Castle setting, cements 'Downton Abbey' as an exceptional and enduring series that captures the essence of a bygone era.
Read More: Best Historical Shows on Netflix