A Syfy original TV series, 'The Magicians' is based on a similarly-titled book written by Lev Grossman. The central character of this series is a man called Quentin Coldwater. Being interested in magic since he was a little child, Quentin had always wanted to learn the tricks of the trade, in a magic school. Thus, we see him getting admitted to the Brakebills University for Magical Pedagogy.
Quentin has also followed literature based on magic and its practitioners since childhood, and once inside the school, he is rather surprised to learn that all the things he had read about this magical world since he was a child are actually true. However, this magical world is now increasingly becoming a threat to human civilization.
This series treads certain dangerous and controversial paths which are usually not seen in mainstream TV shows dealing in the fantasy genre. Despite the controversy, it cannot be denied that 'The Magicians' is a show with amazing CGI, a tense and gripping narrative, and also boasts of some solid performances. If you have enjoyed watching this series, here are some other titles that you might want to check out. You can find many of these shows on Netflix, Hulu, or Amazon Prime.
7. Charmed (2018-)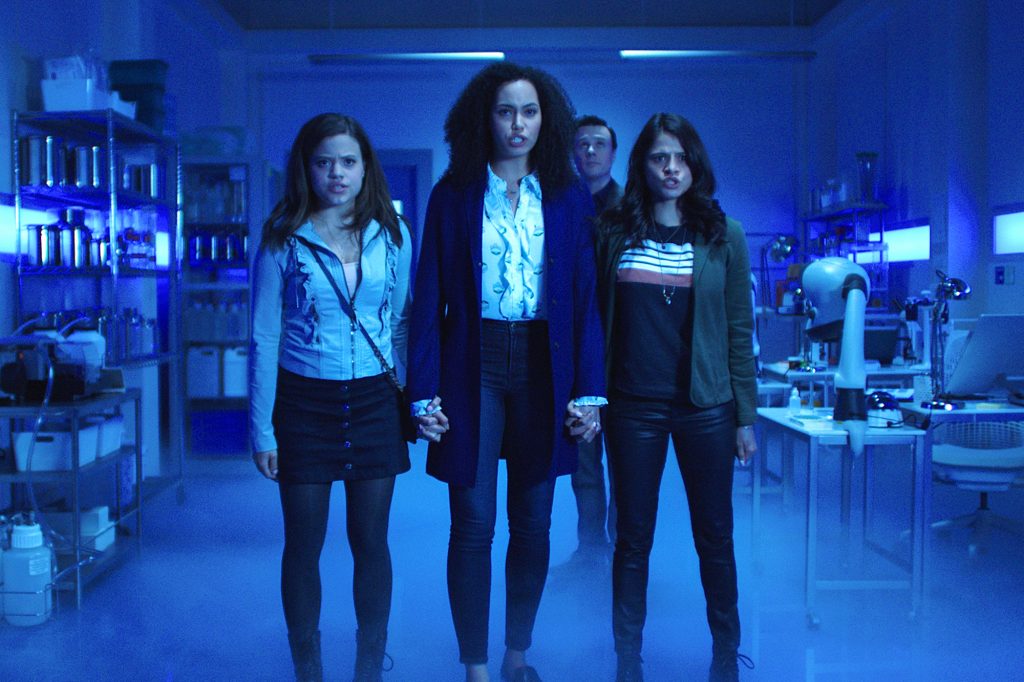 The story of this series begins in a town called Hilltowne, Michigan, and centers on the lives of two sisters-Mel (Melonie Diaz) and Maggie Vera (Sarah Jeffery). A few months after the death of their mother, Mel and Vera come to know about an older sister of theirs, about whom they had no knowledge until then. As soon as the three sisters come together, they start exhibiting magical qualities.
We eventually learn that they come from a line of rather powerful witches. This series is a revamped version of the original show which released in 1988 and ran for 10 seasons. With interesting characters and a lot of subtextual depth, the new series seems to be the more political version of the two.
6. Wynonna Earp (2016-)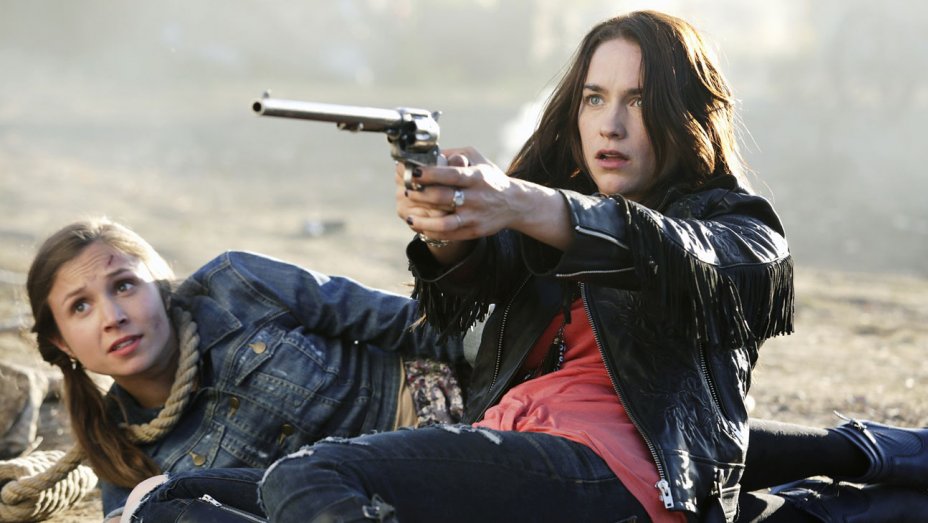 Anybody who has read anything regarding the history of the American West knows who Wyatt Earp is. The legendary lawman is famous for taking down some of the most notorious criminals of his era. This supernatural Western series focuses on Wynnona Earp, the fictional character who is Wyatt Earp's great-great-granddaughter.
She lives in a place called the Ghost River Triangle near the Canadian Rockies and fights off the spirits of the evil men whom her predecessor had once killed. As a weapon, she has the "Peacemaker" revolver which was owned by Wyatt Earp himself. The series is highly enjoyable and provides you with all the genre extravaganzas you might expect from such a show.
5. Deadly Class (2018-2019)
Based on the similarly-titled comic book series, 'Deadly Class' tells the story of a teenager called Marcus who gets admitted to a school where the children of some of the world's most notorious criminals study. The series depends a lot on its settings, which reminds one of the counter-culture of the 1980s.
Here, Marcus comes across some rather eccentric characters who are nothing like the people he has been with all his life. Despite not being a fantasy series per se, 'Deadly Class' deserves to be on this list because of the way it deals with an entire institution of people who display deviant behavior.
4. Chilling Adventures of Sabrina (2018-)
Inspired by the characters from the Archies comic book series, 'Chilling Adventures of Sabrina' focuses on the eponymous character who has to juggle between the human and the supernatural world since she is a half-woman and half-witch herself. The dual nature of her existence and how they constantly clash against each other is the central theme of this series. Brilliant production designs and a great story has made this series a fan-favorite.
Read More: Shows Like Chilling Adventures of Sabrina
3. Witches Of East End (2013-2014)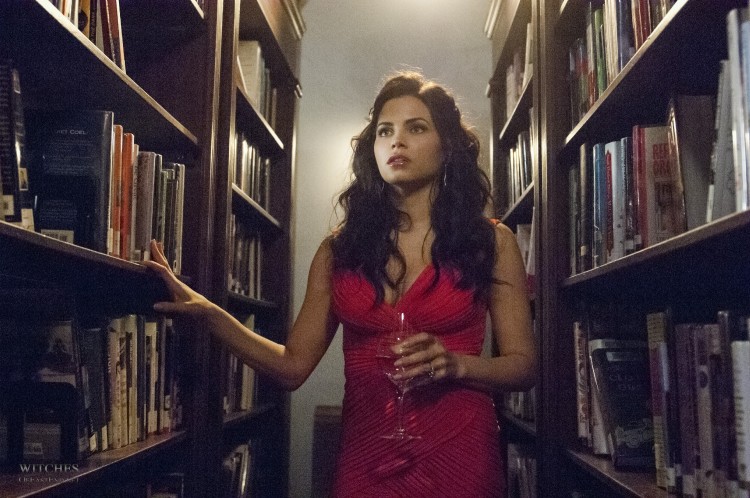 Melissa de la Cruz's similarly-titled book is the inspiration behind this Lifetime TV series, developed by Maggie Friedman. The story is set in a fictional town called East End where Joanna Beauchamp lives along with her sister Wendy and her two daughters Freya and Ingrid.
As the two little girls grow up, they are made aware of the fact that they are immensely powerful and immortal witches and that their job is to protect the earth from all sorts of evil. The main problem with the series is that it works like a soap opera and does not have the thrilling elements which are a part of the source material.
2. The Order (2019-)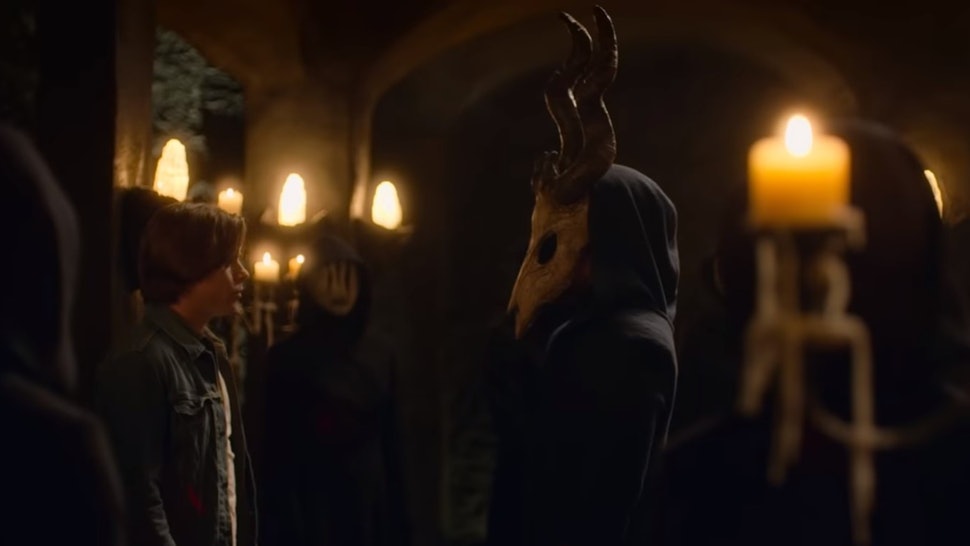 A Netflix original series, 'The Order' is a tale of Jack Morton, a college student who is a member of a mysterious secret organization called the Hermetic Order of the Blue Rose. Members of this group perform magical dark arts, and when Jack starts looking into their history, he realizes that they share a relationship with his family as well.
He also comes to know that werewolves and the practitioners of dark arts have been fighting each other for a long time. The series has everything working in its favor, including the performances, the visual effects, and the storytelling.
1. Green Frontier (2019-)
This Netflix original series from Colombia is set in the deep jungles of the Amazon. We follow a Bogota-based female detective who has been sent to the Amazon to investigate a case of multiple murders. However, her investigation takes her into the history and mythology of the natives who believe that the forest has a life of its own.
Magic and realism blend together to give us a rather unique story. Natural settings, use of native languages, and documentation of aboriginal beliefs and customs have added a unique flavor to this series.
Read More: Shows Like The Order