Apple TV+'s 'Shrinking' is a light-hearted comedy series with dramatic elements that explores the nature of grief through its protagonist Jimmy Laird (Jason Segel). The first season revolves around Jimmy recovering from his wife's death. In the season finale, titled 'Closure,' Jimmy and Alice deal with some tough emotions as Brian and Charlie's big day draws close. On the other hand, Liz learns Gaby's secret, and Paul comes through for Gaby unexpectedly. If you wish to catch up on the episode's events and conclusion, here is everything you need to know about 'Shrinking' season 1 episode 10! SPOILERS AHEAD!
Shrinking Finale Recap
The season 1 finale, titled 'Closure,' opens with Sean making some sandwiches to thank Liz and Derek for investing in his food truck business. Alice is enraged at Jimmy for removing her mother Tia's stuff from the house. However, Jimmy explains that he is ready to move on. Nonetheless, Alice thinks Jimmy is being selfish. Meanwhile, Liz reveals to Derek that she wants to be more involved in the food truck business. However, she is unsure about talking with Sean and becoming more involved, as her overbearing personality might make her unwanted. Elsewhere, Paul spends time with his grandson and daughter, Meg, before returning to California.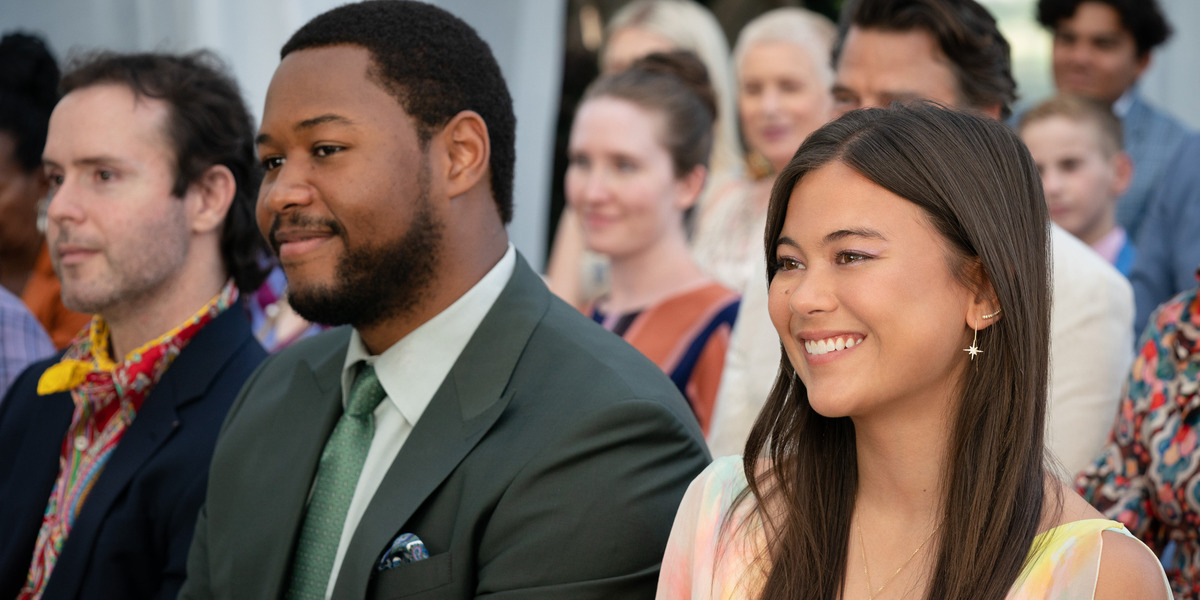 While hiking with Jimmy, Brian reveals his father refused to be the best man at his wedding. As a result, Brian hosts a party for his friends to choose the best man. However, Jimmy leaves early after receiving a text from Gaby. While Gaby and Jimmy are hooking up, Liz calls Gaby and seeks advice about talking to Sean about the food truck business. Gaby reassures Liz that talking to Sean is the right thing to do. As a result, Liz calls Sean home and explains the situation. However, Sean is cool with letting Liz come on board as a partner.
At Brian's bachelor's party, he hosts a game of cornball to determine the best man for his wedding. However, Jimmy privately talks with Brian's dad and convinces him to be the best man. While Brian's father is skeptical of the choice, Jimmy assures him that he will regret passing upon the opportunity. At home, Alice feels sad about letting go of her mother's memories. However, Jimmy comforts her and reminds her he is there if she needs to talk. Nonetheless, Alice chooses to sulk by herself.
At work, Paul returns from his trip and tells Jimmy about his time with Meg and his grandson. Paul hugs Jimmy for encouraging him to spend more time with his family. Meanwhile, Derek reveals to Liz that Jimmy and Gaby are hooking up. Thus, Alice decides to confront Gaby. Liz gives Gaby one of her precious stones, leading to her confessing about her casual hookups with Jimmy. Gaby asks Liz to proofread the recommendation letter she wrote on Paul's behalf for the job she wants. As a result, Liz is engaged because Paul refuses to make efforts for Gaby.
Liz goes to Paul's office and, with Jimmy's help, fires at Paul for not treating Gaby with compassion. Liz points out that although Paul shows more compassion to Jimmy, Gaby has always gone out of her way to look after him. As a result, the least he could do for Gaby was to write her a glowing letter of recommendation. Paul realizes his mistake and crashes Gaby's job interview. However, since Gaby has already got the job, Paul speaks his heart out and expresses his appreciation for Gaby. Meanwhile, Jimmy gives all of Tia's stuff to Alice, and she goes through it, reminiscing about her mother with Sean. In the end, Brian and Charlie's friends gather for their wedding.
Shrinking Finale Ending: Does Jimmy Move On?
The first season begins with Jimmy grieving the loss of his wife, Tia, and completely isolating himself from his friends and daughter. In the finale, it seems like Jimmy is finally ready to move on from the tragedy. Although moving on does not necessarily mean forgetting about Tia, Jimmy goes through the six stages of grief and recognizes that he must move on in life. However, the episode's final act risks Jimmy's progress as he prepares to officiate Brian and Charlie's wedding. In the eighth episode, the mere talk of a marriage propels Jimmy down the depression hole.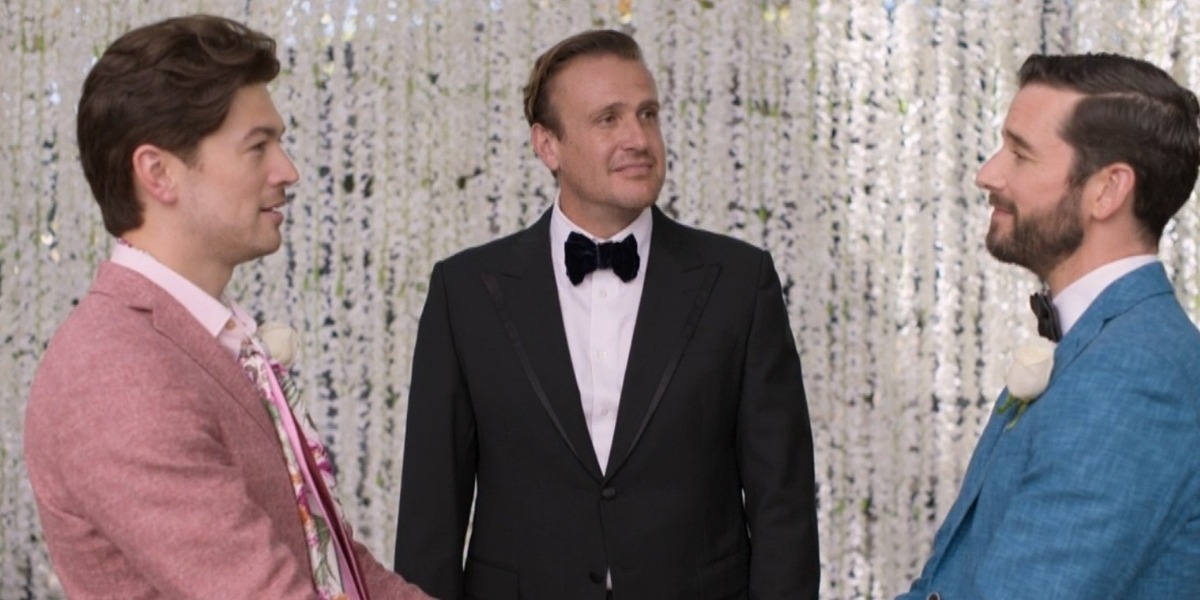 However, in the finale, Jimmy delivers a resounding speech for his best friend's wedding. Jimmy even manages to work in memories of Tia into his speech and also subtly thanks his friends for being there for him. Thus, it seems like Jimmy looks back at his time with Tia as a celebration of life instead of the eventual tragic outcome of their journey together. The finale draws to a conclusion as everyone gets into the party mood. A conversation between Liz and Gaby implies that the latter might have romantic feelings for Jimmy. With Jimmy seemingly moving on in his life, there is undoubtedly room for romance, and Gaby would fit the mold perfectly.
Will Jimmy Face the Consequences?
In the episode's final moments, Paul expresses concern about Jimmy's experimental and overinvolved approach to his patients' life. Although Paul agrees with Jimmy that the best way to help oneself is to help others, he is unconvinced that Jimmy's actions are ethically correct. However, Jimmy exclaims he got lucky. The conversation is swindled under the partying and music as we get a closing montage of Jimmy's new approach's positive impact on his patients' lives. However, in the final scene, we see Grace pushing her abusive husband, Donnie, off the cliff.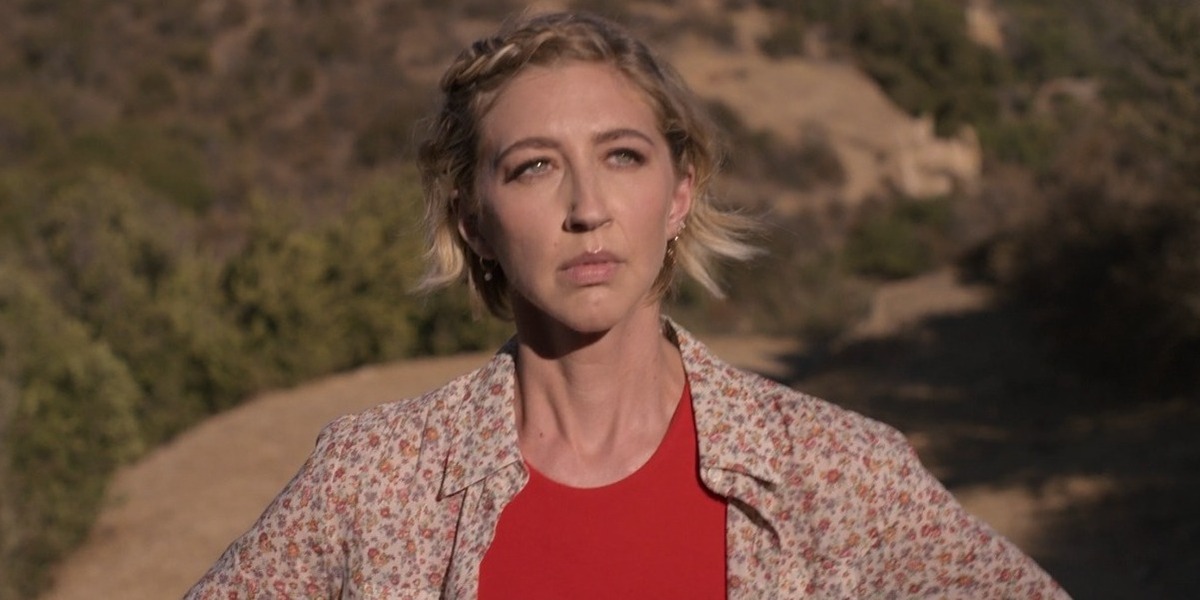 The shocking cliffhanger questions everything we know about Jimmy's psychiatric practice and treatment of Grace. Earlier in the episode, Grace mentions wanting to push Donnie off a cliff in a metaphorical sense during a therapy session with Jimmy. However, it seems like Jimmy missed some obvious psychopathic signs in Grace's behavior, especially after she lied to him about moving to Canada. Thus, the finale's ending seems to hint at serious consequences for Jimmy's occasional complacency while treating his patients. While Jimmy has mostly turned around the lives of his patients, it remains to be seen if they all take a dark path when things do not go their way.