Created by Brett Goldstein, Bill Lawrence, and Jason Segel, Apple TV+'s 'Shrinking' is a comedy-drama television series that stars Segel ('How I Met Your Mother') as Jimmy Laird, a grieving therapist who becomes overly involved in his patients' lives. He openly expresses his true feelings in a bid to positively impact his patients' lives, inadvertently creating a coping mechanism.
The well-crafted series effortlessly hones humor and drama to deal with sensitive themes such as grief, depression, and old age, among others. If you enjoyed the show's infusion of positivity in some dark scenarios to create a feel-good story, you must be looking for more such shows to binge. In that case, we have gathered a list of similar television series for you. You can watch most of these shows like 'Shrinking' on Netflix, Amazon Prime, and Hulu!
8. Huff (2004-2006)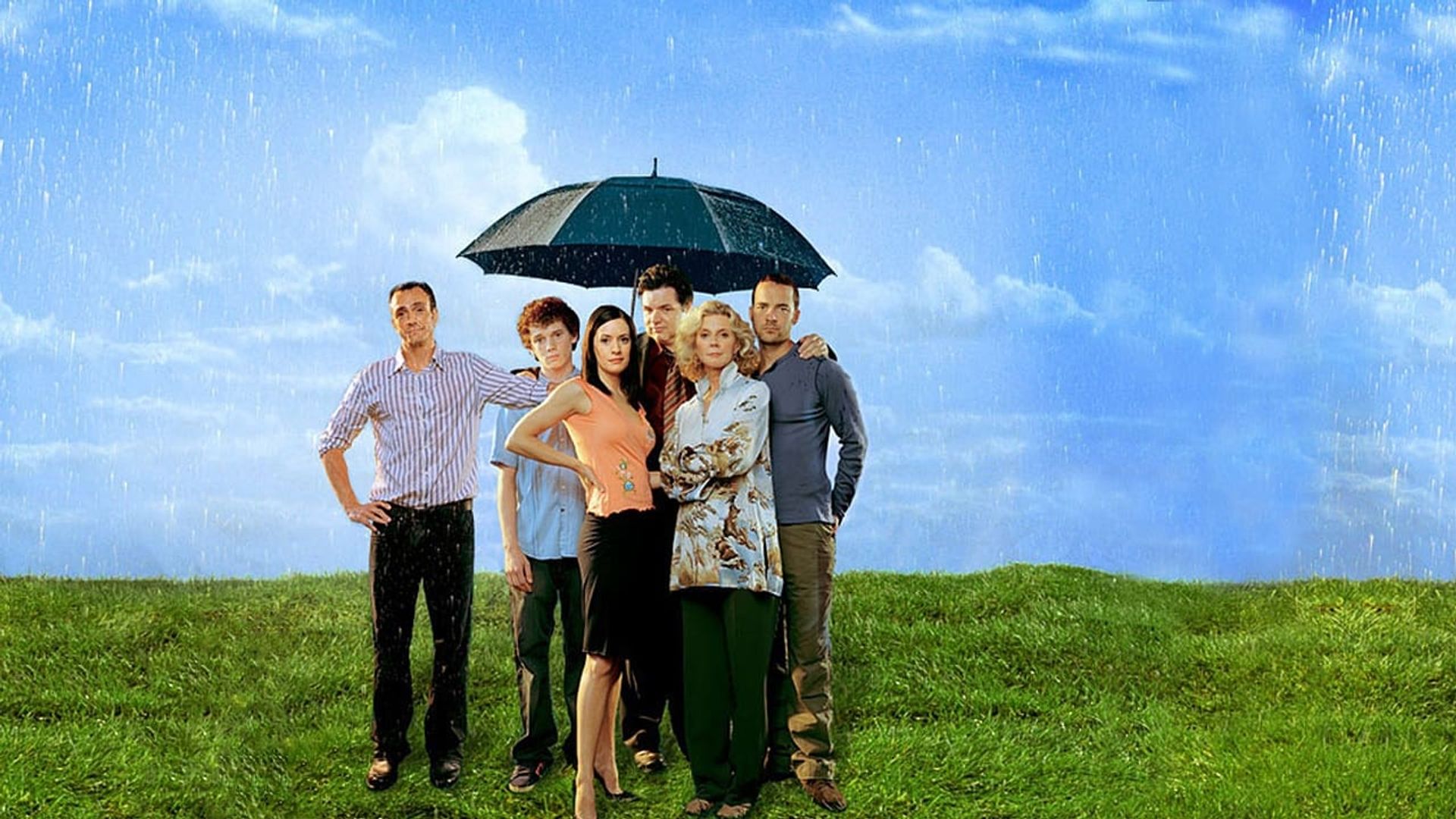 'Huff' is a drama television series created by Bob Lowry. It stars Hank Azaria as Dr. Craig "Huff" Huffstodt, a Los Angeles psychiatrist. The plot follows Huff as the middle-aged family man goes through a mid-life crisis. While Huff deals with his patients' emotional and psychological issues at work, he must face the insanity of everyday family life at home.
Similar to Jimmy Laird in 'Shrinking,' Huff also works in the field of psychiatry and struggles to balance work with their personal life. Moreover, personal loss is a driving force behind both characters' stories. However, viewers who lean more towards dramatic emotional moments will enjoy 'Huff.'
7. Web Therapy (2011–2015)
'Web Therapy' is a comedy television series based on the web series of the same name. It is created by Lisa Kudrow, Don Roos, and Dan Bucatinsky and stars Kudrow ('Friends') as Fiona Wallice, a self-centered web therapist who tries to build a business by offering quick online therapy sessions. Like Jimmy Laird from 'Shrinking,' Fiona also experiments with her style of therapy and utilizes an experimental, result-oriented treatment. However, Fiona's borderline narcissist personality provides an interesting contrast to Jimmy, making 'Web Therapy' an entirely new flavor for viewers.
6. This Way Up (2019-)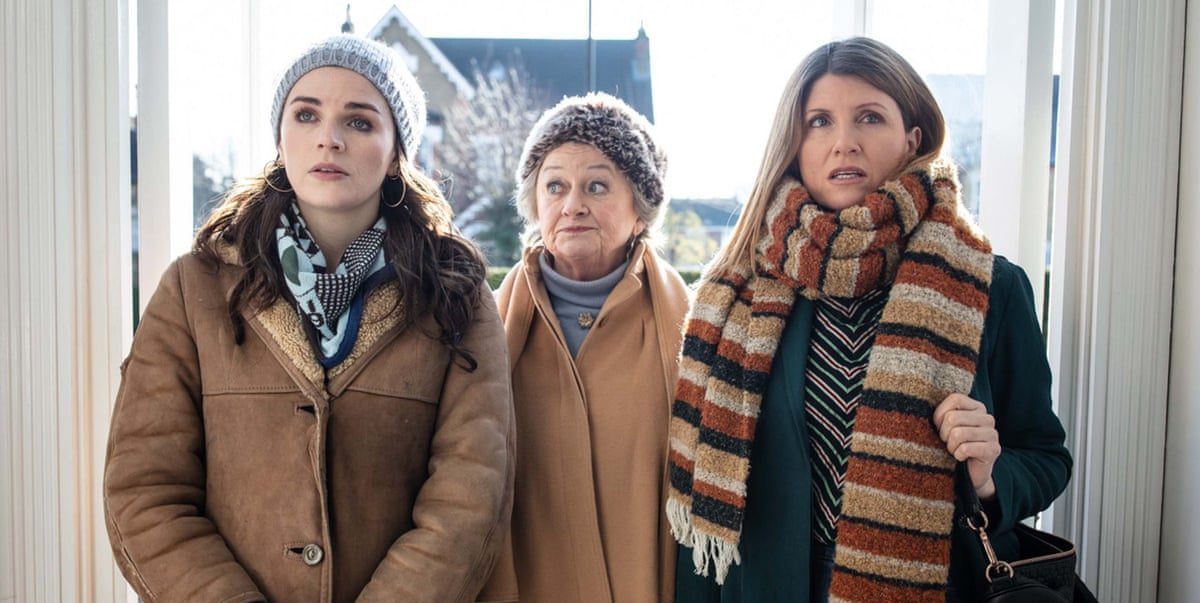 Created by and starring Aisling Bea, 'This Way Up' is a British comedy-drama series about Áine, a young single woman whose life drastically changes after a nervous breakdown. While recovering from the incident, Áine searches for a new lease on life and makes amends with her past, friends, and family. Meanwhile, her elder sister, Shona, provides the necessary moral support but also deals with her own issues.
The sharply written black comedy strikes the perfect balance between emotion and humor, making it tonally similar to 'Shrinking.' However, the show flips the script by focusing on a character facing mental health issues, distinguishing it from other shows in the same space.
5. Anger Management (2012–2014)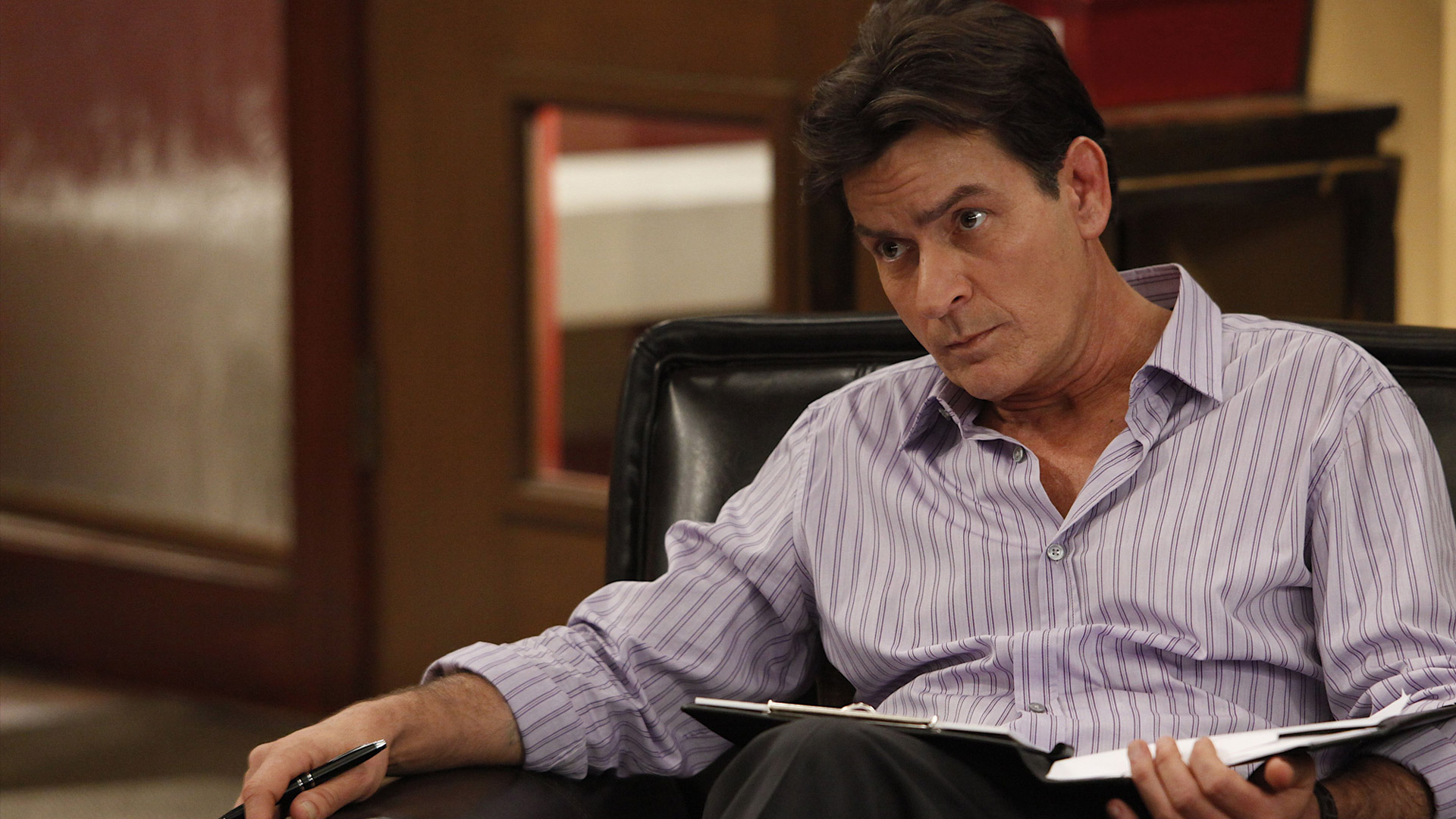 Based on the 2003 film of the same title, 'Anger Management' is a sitcom created by Bruce Helford. It stars Charlie Sheen as Dr. Charles "Charlie" Goodson, an anger-management therapist struggling to balance his work and personal life. The series gives an insight into the life of a psychiatric professional, making it reminiscent of 'Shrinking.' However, Charlie's flamboyant personality contrasts with Jerry's easy-going and cheerful personality. Moreover, viewers who enjoy a traditional sitcom with plenty of hilarious gags and episodic narratives will find 'Anger Management' their cup of tea.
4. Go On (2012–2013)
'Go On' is a sitcom created by Scott Silveri and stars Matthew Perry in the lead role. The series revolves around Ryan King, a sports talk radio host dealing with his wife's death. As Ryan recovers from his loss, he joins a grief support group and struggles to maintain his work-life balance while getting acquainted with the support group members. The light-hearted comedy also delivers some emotional moments while following a basic premise akin to 'Shrinking.' Moreover, both Ryan from 'Go On' and Jimmy from 'Shrinking' are dealing with the loss of their wife and its ramifications on their life.
3. In Treatment (2008–2021)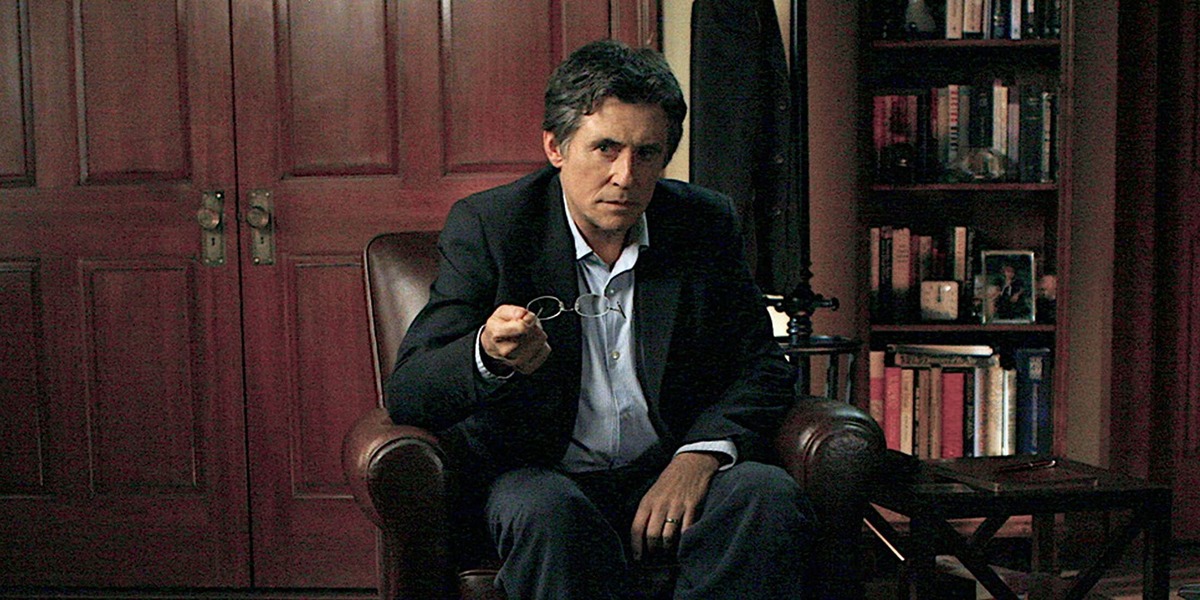 'In Treatment' is a drama television series developed by Rodrigo Garcia. It is loosely based on the Israeli series 'BeTipul.' In the first three seasons, Gabriel Byrne portrays Paul Weston, a charming psychologist who spirals into self-doubt and seeks the guidance of his former mentor and therapist, Gina Toll. As Paul deals with self-doubt, he starts questioning his motives and impact on the life of his patients.
Later seasons focus on Dr. Brooke Lawrence and her unique style of therapy. Paul's story arc and introspection in the series are similar to the conflict Jimmy faces in 'Shrinking.' However, it takes a more dramatic approach to the issues experienced by a mental health professional, leading to an output that is different from 'Shrinking.'
2. Ted Lasso (2020-)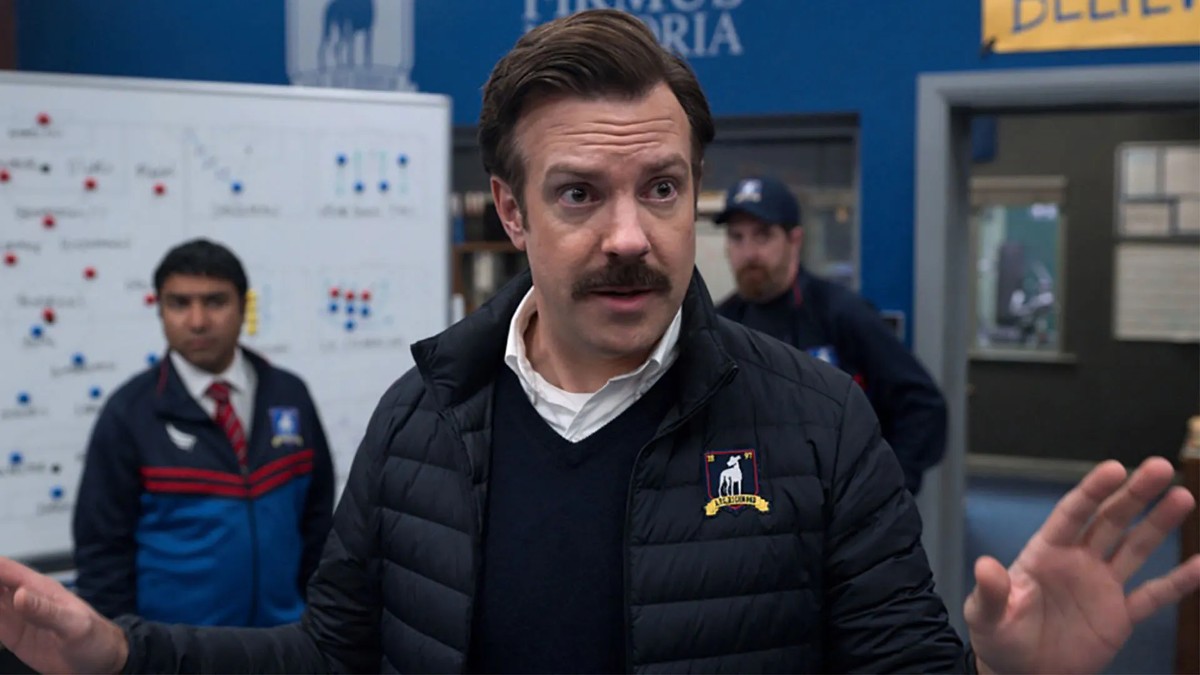 'Ted Lasso' is a sports comedy-drama television series based on a character of the same name. It is developed for television by Jason Sudeikis, Bill Lawrence, Brendan Hunt, and Joe Kelly. In the series, Sudeikis stars as the titular American Football coach who is hired to coach soccer to a team in the English Premier League.
However, Ted slowly wins over nay-sayers with his undyingly positive attitude. The series comes from roughly the same creative team that works on 'Shrinking,' making the two shows spiritually similar. Moreover, both shows brilliantly explore the tragi-comic space with an uncanny mastery of the narrative's emotional notes.
1. After Life (2019–2022)
Created by comedy legend Ricky Gervais, 'After Life' is a British black comedy-drama series that features Gervais in the lead role as Tony Johnson, a journalist and writer working for a local newspaper. However, Tony faces depression and suicidal thoughts after the tragic passing of his wife. However, Tony soon starts expressing his true feelings to those around him, regardless of the consequences.
The show's basic premise mirrors 'Shrinking,' and the protagonist also deals with his wife's death. Moreover, both shows explore similar themes, such as depression, anxiety, and grief, with a comedic touch, teaching viewers to find humor in the darkest circumstances.