With plenty of gore, twisted backstories and chilling experiences, Netflix's 'Sister Death' is a Spanish religious horror film that fans of the genre can really appreciate. Helmed by Paco Plaza, it follows the story of Sister Narcisa (Aria Bedmar), who finds herself stuck in the middle of strange happenings in a school that used to be a convent. She's at the mercy of Sister Julia (Maru Valdivielso) and Mother Superior (Luisa Merelas) as she tries to navigate her journey within the walls that seem to hold many secrets.
As the story progresses, Sister Narcisa is eventually addressed more commonly as Hermana Muerte or Sister Death, the same mysterious blind nun who makes an appearance in the 2017 horror flick 'Veronica.' While she is recognized as the wise woman who can sense death and helps Veronica, 'Sister Death' tells her story from the time she was a child. SPOILERS AHEAD!
Ways in Which Sister Death and Veronica Are Related
'Sister Death' is a prequel to the 2017 Spanish horror film 'Veronica' by the same director. While the character of Hermana Muerte has appeared in 'Veronica's' Special Blu-Ray Edition too, 'Sister Death' explores the origin story of the titular character, which is written by Jorge Guerricaechevarría. While Bedmar plays the young Sister Narcisa in 'Sister Death,' Consuelo Trujillo plays the transformed version of the nun, Harmana Muerte, in both films.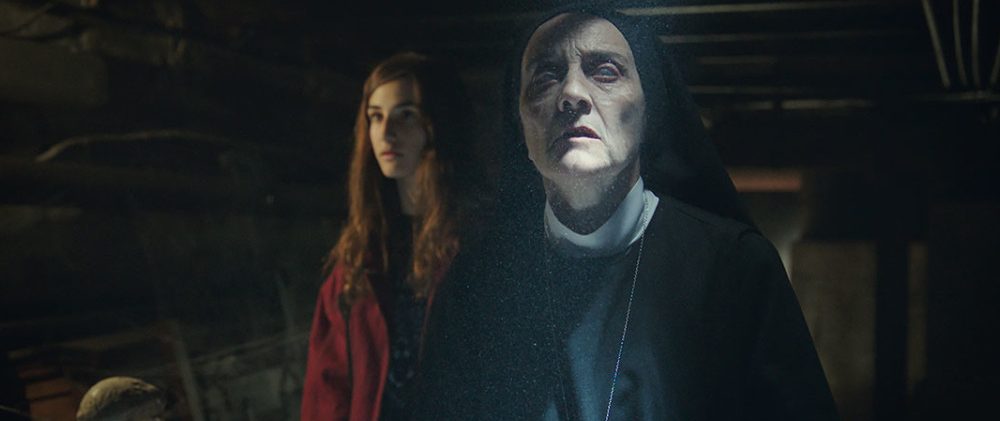 In 'Veronica,' Sister Death is the blind woman who is deemed crazy by most people who don't understand what she can see without her eyes. When Veronica meets her for the first time, she, too, is scared of her, especially when Sister Death can somehow see what she's holding and sense that there's an evil presence walking with her. While Sister Death warns her from that point that she is a danger to everyone close to her, Veronica realizes it much later. She comes back to ask for Sister Death's help since they both can see shadows, and she wants to get rid of them. In these meetings, Sister Death also shares with Veronica that she blinded herself because of all the horrors she could see. This is explored a lot more in 'Sister Death,' where Sister Narcisa willingly looks at the sun directly during a solar eclipse, which is believed to make people lose their sight.
The mystery behind solar eclipses is another subject that is explored in both films. Through teachings in the classroom, students are informed about how darkness prevails during the time of an eclipse. The details about this phenomenon are also given in the background while the characters seem distracted or involved in other problems of their own, indicating that something they're ignoring at that point might impact their lives in a much greater way later. In 'Veronica,' as the teacher shows the students a presentation about it in 1991, Veronica is busy exchanging chits with her friends about a séance they need to perform that day. Similarly, in 1949, the young Sister Narcisa teaches the same lesson to her students in 'Sister Death,' but they're more concerned about the problems at that point that are haunting them.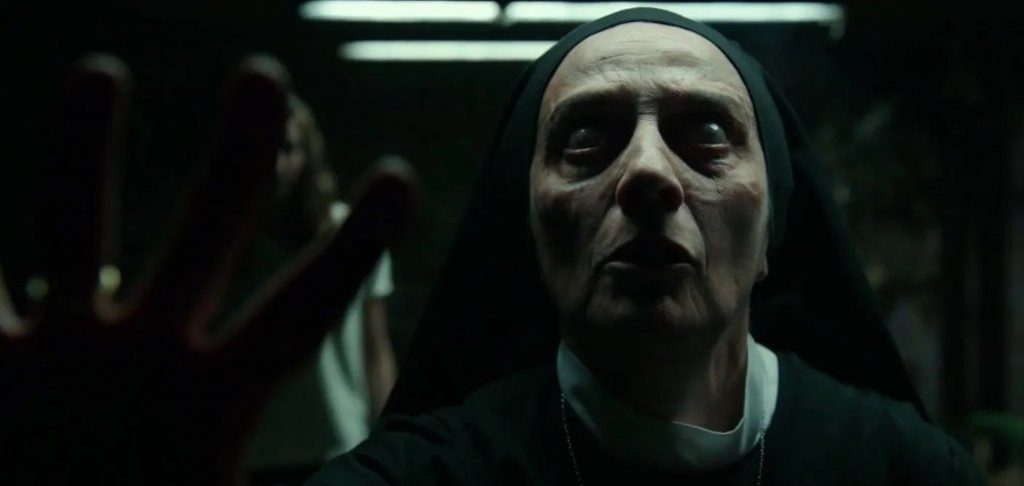 This is relevant to both plotlines because in 'Veronica,' the protagonist messes with an Ouija board during an eclipse, which opens a gateway to evil spirits who then enter her. In 'Sister Death,' too, Sister Narcisa's life completely changes during the eclipse when she looks directly at the sun and is blinded. While she loses her sight forever after this, it also leads to a series of dark events where the ghost of Sister Socorro is freed, and Sister Death can sense things that she wouldn't have been able to with her own eyes.
The actual connection between the two is also shown at the end of 'Sister Death,' when Sister Death and Veronica supposedly meet for the first time. In March 1991, Veronica's teacher introduces the girls to Sister Narcisa, who is blind at this point, but Veronica feels the chills when she smiles knowingly at her. Evidently, the two films are very closely connected, with the fictional character of Sister Death being explored a lot more in the prequel to let the viewers of 'Veronica' understand more about why the character is the way she is, and more specifically, what happened with her that was so bad that she had to take her own eyes.
Read More: Sister Death Ending, Explained: What Happened to Sister Socorro?