Netflix's Spanish horror film 'Sister Death' depicts an engaging storyline where the titular character goes through hell and witnesses plenty of blood splatters and unimaginable supernatural experiences that eventually give her the Spanish title 'Hermana Muerte.' Director Paco Plaza, in his prequel to the 2017 horror movie 'Veronica,' develops the character arc of Sister Narcisa. She is invited to a former convent whose walls hold many secrets, and while trying to be a good teacher, she needs to make sense of every unusual activity happening around her. While the majority of the film is set in the convent, it jumps between timelines to explain the story. SPOILERS AHEAD!
Sister Death is Set in Spain
The story of Sister Narcisa, who eventually becomes Sister Death, is set entirely in Spain. As a young girl, she lives in Peroblasco village in Spain, which is situated in Munilla municipality as a part of the La Rioja province. In this film, this village is also referred to as the lost village in the mountains, which becomes famous after Sister Narcisa apparently gets a vision of the Virgin Mary when she is very young, and people from nearby villages come to visit her due to this miracle.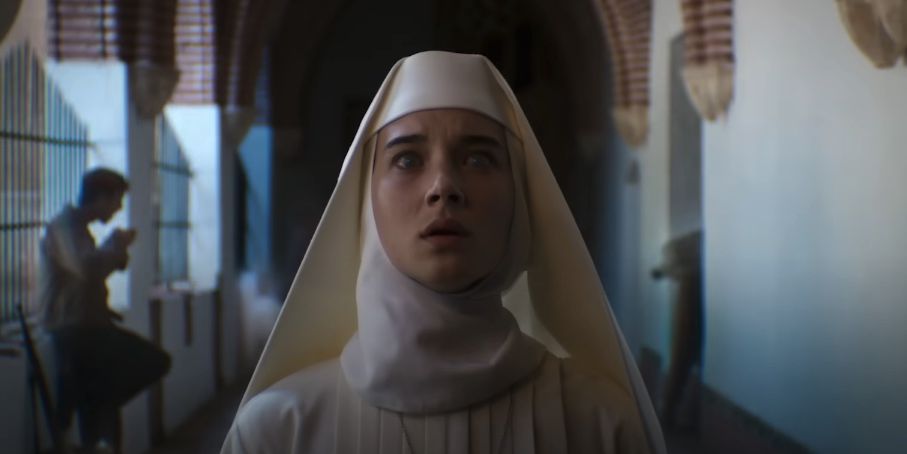 Later, as a grown-up, she moves to San Jeronimo Convent of Cotalba, which is originally a monastery in Valencia on top of a hill. Sister Narcisa's entire journey ahead takes place within these walls as she learns more about its dark past and history. Earlier a convent, it has now become a school for underprivileged girls, and Sister Narcisa is one such teacher who tries to survive in this space with her students. As she juggles between the past and the present, she gets a better idea of how the convent was initially before it got destroyed in the Spanish Civil War, with gunshot marks on the walls still speaking of its history.
Many years later, Sister Narcisa, now nicknamed Sister Death, moves to Madrid, where she teaches literature in a school. This is the same school where she meets Veronica and guides her, which becomes crucial for the 2017 sequel to 'Sister Death.' While this film doesn't focus too much on this location, this detail links it with 'Veronica,' giving a better idea of how Sister Narcisa reached the school in the first place.
Sister Death Timeline Explained
'Sister Death' is set in a time during and after the Spanish Civil War, which was fought between 1936 and 1939. While it opens with a scene in Peroblasco village in 1939 with the young Sister Narcisa, the story begins much earlier, around 1936, when the war began. When the Republicans were attacking religious places at the beginning of the war in 1936, one such attack was made on the convent in Valencia, where Sister Narcisa comes much later.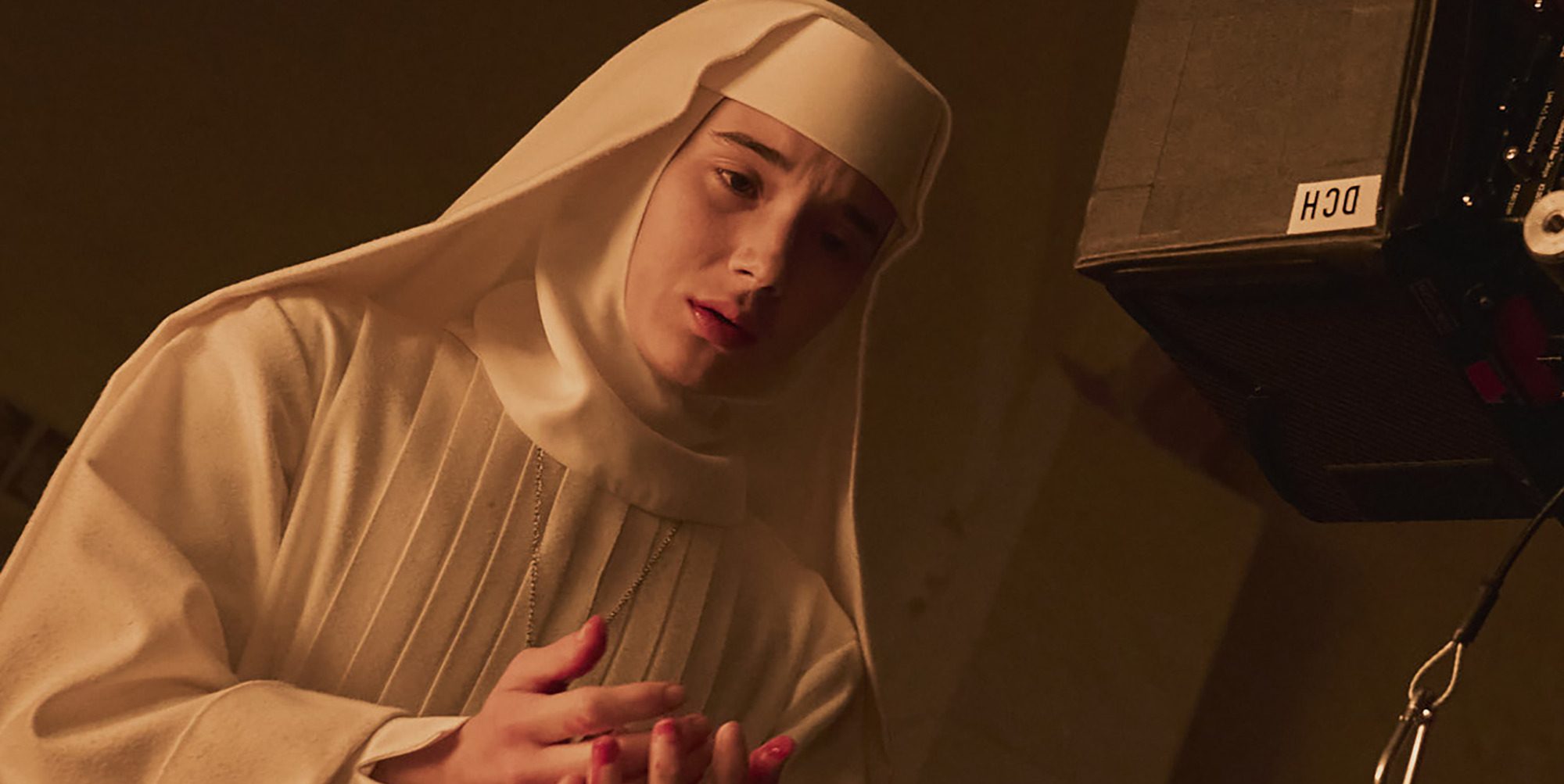 In 1936, Sister Socorro is raped by one of the Republicans while his aides destroy the place. One year later, in 1937, she gives birth to a daughter after the incident, who is kept a secret. A few years after her daughter's birth, the young girl dies while trying to free herself from the clutches of the nuns. Within a few minutes, Sister Socorro kills herself, too, for being unable to save her daughter. While Sister Socorro's grave mentions that she was born in 1917 and died in 1936, we believe this could be a cover-up by the nuns, who somehow felt Sister Socorro died the day she was raped and did everything to hide her within the walls of the convent.
Sister Socorro clearly died years after 1936, which is when the war started and the time she was raped, since her daughter was at least a few years old at the time they both died. Years after this, when Sister Narcisa enters the convent in 1949, it starts a chain of events that eventually lead to Sister Socorro's spirit getting freed and taking its revenge on the nuns. From this point, when Sister Socorro's spirit is freed in 1949, the timelines seem to merge as she wants to take revenge for something that happened years after 1936 when she and her daughter died.
Eventually, Sister Narcisa survives this incident and finds herself in Madrid many years later in 1991, as a teacher in Veronica's school. Since Sister Narcisa helps Veronica in the sequel to this film with her supernatural experiences, her journey likely ends there without any mention of what happens next to her.
Read More: Sister Death: Netflix Horror Movie Was Shot in Spain