Albeit the camaraderie and tight-knit bonds that the members of the 'Blood' gang share, the different variables of street life make things barely easy. 'Slippin': Ten Years With The Bloods' is a documentary film helmed by Joachim Schroeder and Tommy Sowards. The film was released at the 2005 Tribeca Film Festival, where it first shone light on the trials and tribulations of five young men. The documentary chronicles the journey of five friends across ten years as they embrace and encounter the travesty of violence, alcohol, drugs and incarceration. Decades since the subjects were first filmed, fans have grown curious to know more about their current status.
K.K. Calvin is Living a Life Outside the Spotlight

Having faced the harsh conditions of street violence at the young age of six, Calvin or Krazy Killer Calvin remained at the locus of the documentary. Besides skillfully evading the police by successfully hiding ski masks and gloves, the subject was no stranger to guns. Not foreign to violence, alcohol and drugs, Calvin was quite close to C.K. Michael Johnson or Little Mike. While Little Mike's death heavily impacted Calvin's life and decisions, he ultimately couldn't locate the person who shot his close comrade. Since his appearance in the documentary, the member of Black Peace Stone has remained outside the spotlight. He was last reportedly seen in Dallas, where he continued his learning of the Bible. Despite maintaining a low profile, we continue to hope that he's found personal and professional success.
Jumbo Chris is Likely Living a Decent Life Today
In addition to facing the incapacitating effects of addiction, Chris had to supplement his substance abuse by selling drugs to others, sometimes even members of his family. Despite his jovial personality, he was equally marred by the issues of gang life. From getting attacked to losing his life nearly five times, Chris faced danger at several turns. After he was jumped in front of his house by an armed individual, he decided to make a change and adopt the path of God.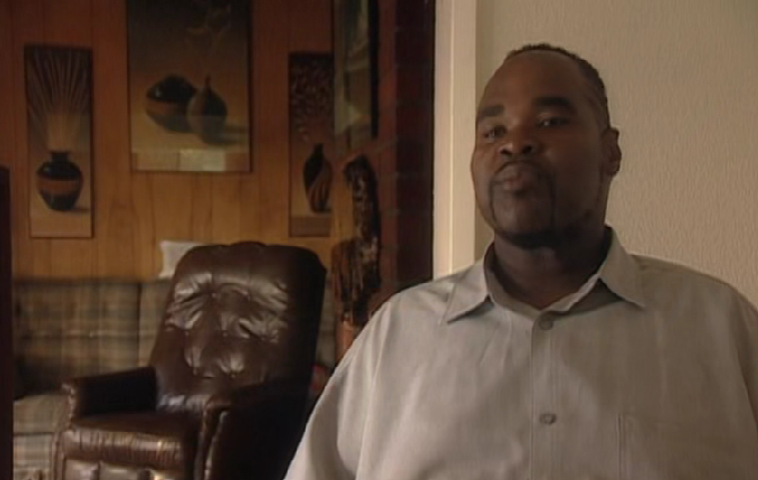 Later, he began preaching the word of Christ to the homeless and helped people join the Church. He ended up joining the practice at the Open House of Prayer in San Bernadino. While he managed to transform his life completely, he has since remained outside the public eye. Nonetheless, we continue to hope that the devout is still accelerating in different aspects of life.
Dig Dug Douglas is Living a Quiet Life Now
By nine, Dig Dug Douglas was smoking and selling weed. Despite acclimating to the harsh conditions that pushed him into such circumstances, Dig Dug Douglas also valued education. Ultimately, he used the money that he earned through selling weed to teach himself how to read. Nonetheless, his life was warped by the gang activities. Not just this, the talented rapper was even offered a contract by RCA. However, ill advice made him pass up on the opportunity.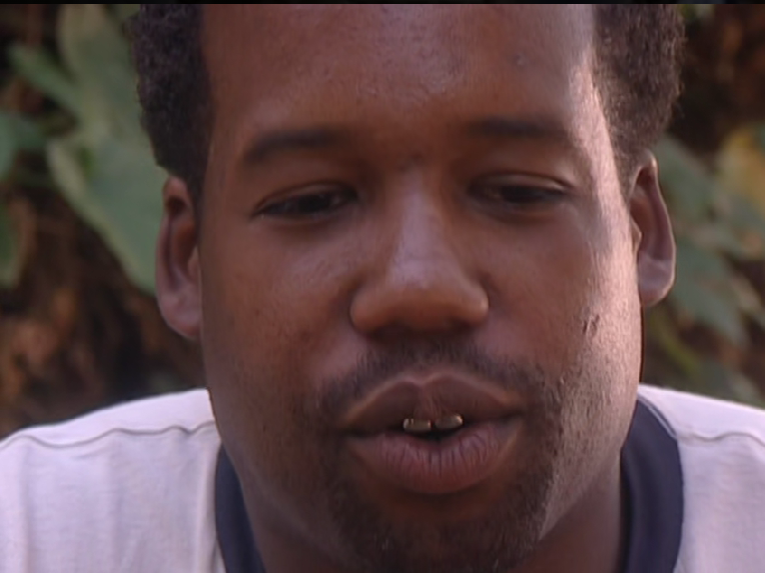 Even when he was incarcerated in the North Kern State Prison Home for eleven years, he remained exceptionally close to his parents and even wrote poems to them. After the documentary was filmed, he ended up getting a job at a record company in Los Angeles. However, like other members of his gang, Dig Dug Douglas remains an anonymous entity. Despite no presence on social media, we continue to hope that the video game enthusiast has overcome the harsh conditions of his life.
How did C.K. Michael Johnson Die?
Only a child when a member of the Crips Gang first shot him, Michael felt that he had no choice but to stand against the street gang. With a bullet wedged into his wrist, he joined the ranks of the Blood Gang. Consequently, he adopted a rigorous life spent on the streets. Born on October 26, 1976, Michael was just 16 when he lost his life.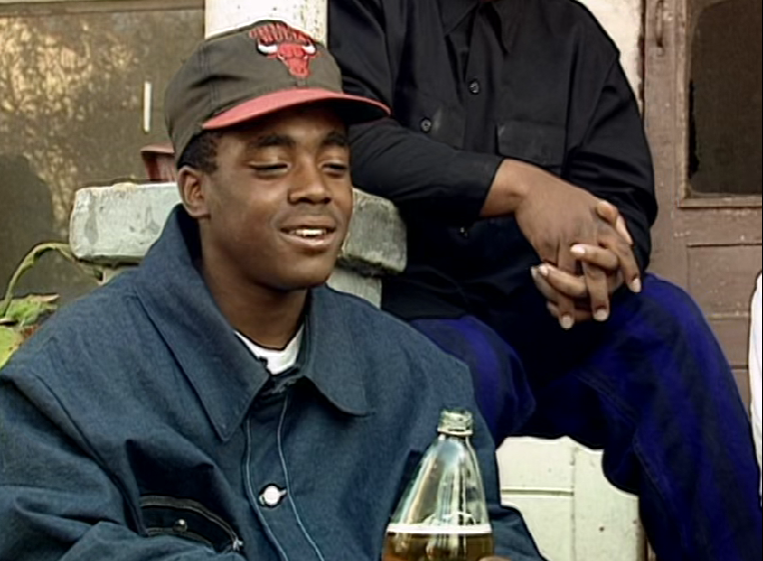 Despite the momentary happiness he enjoyed with his friends and girlfriend, things changed unexpectedly. An unexpected altercation with an unidentified person eventually decided his end. After accusing Michael of killing someone, the unidentified perpetrator shot him in his right leg and then his stomach. In his last moments, he was accompanied by Dig Dug Douglas and Krazy Killer Calvin, who witnessed him struggling to breathe in his last moments on 12 April 1993.
Low Down Lemar's Whereabouts Remain Unknown Today
Low Down Lemar, who remained the principal narrator throughout the documentary, shared a close relationship with his friends. Despite being a member of the gang, he had hoped to earn an education. The husband and father eventually decided to leave his grandmother's house to ensure that his son and partner had enough space. Besides selling drugs, he worked a variety of other jobs.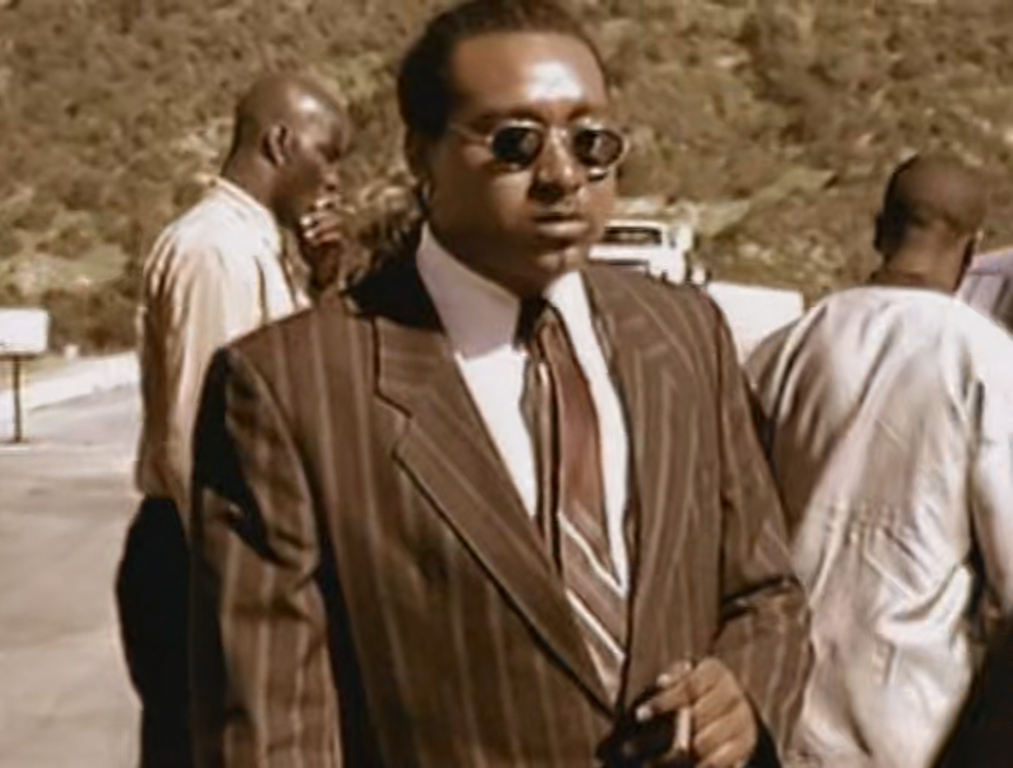 Lemar delivered subpoenas, worked at Burger King, and even held a brief stint as a security personnel. Having witnessed violence and the death of numerous friends, Lemar even had to escape to save his life during the filming process. However, money was always an issue for him and his family. After participating in the documentary, Lemar reportedly started working with the homeless and even picked up odd jobs. While his whereabouts are unknown, we continue to hope that he's found the success and domestic bliss he hoped to achieve.
Read More: Movies Based on Real-Life Gangsters