Stana Katic is perhaps best known for playing Kate Beckett in Castle. The actress, born in Canada, shuttled between the US and Canada during her early days of the acting career. Her family is a mix of Serb-Croats. Coming from a family with mixed identities and a lot of siblings, Katic soon found a foothold in the industry out of acting school. She has time and again, in films and television shows, displayed that she is capable of channeling a wide range of emotions.
With that said, here is the list of top Stana Katic films and TV shows, carefully selected from her limited filmography. You can also stream some of these Stana Katic movies on Netflix or Amazon Prime.
12. Truth About Kerry (2011)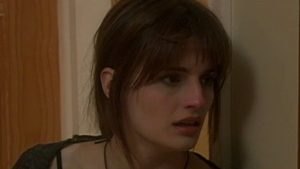 This suspense film stars Stana Katic as Emma, a good friend to the titular Kerry, who dies mysteriously in an Irish village. Emma slightly guilt-ridden because she had canceled going on the trip at the last moment and she is determined to find out the exact circumstances surrounding her friend's death. However, when she goes to the village in Ireland, she finds that the villagers are unwilling to cooperate, the death has not been properly investigated. She suspects murder at first, but the deeper she investigates, she realizes that the village might hide a deeper secret. Katic delivers a brilliant performance as a determined friend in this movie.
11. Lost In Florence (2017)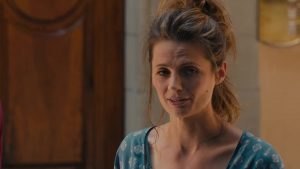 Released recently, the movie stars Stana Katic in a supporting role as Anna. She appears in this film where Eric, a man with a desire to play professional football goes to Florence. What follows is a tumultuous life-changing experience, as he discovers an archaic game in Florence, and becomes attracted to another woman although he is in a relationship. Katic's role although small is memorable and altogether makes the movie a success, if not in the plot itself, then definitely in arousing the desire to visit Florence.
10. 24 (2001-2014)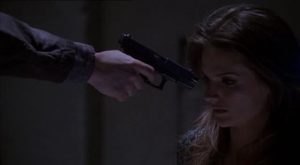 Stana Katic appeared in season 5 of this show as Collette Stenger. She played the cold information broker who was in cahoots with various terrorist organizations in the world. Although appearing only in a few episodes in this long-running show, Katic made her mark with her on point acting and the way she effortlessly channeled the opportunistic nature of her character.
Related: Best Thriller TV Shows
9. The Spirit (2008)
Based on a newspaper comic strip, the film explores the exploits of The Spirit as he fights his nemesis Octopus. The plot is a riveting one and Stana Katic plays the role of Morgenstern, a sharpshooter rookie who is in awe of the Spirit. A fast-paced movie, it's made better by the stellar cast and Katic holds her own alongside extremely talented coworkers who include Samuel L. Jackson, Gabriel Macht, Scarlett Johansson, Eva Mendes and Paz Vega.
8. Feast of Love (2007)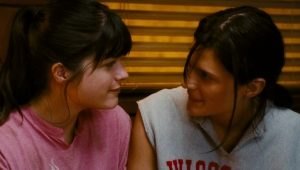 The film directed by Robert Benton is based on a group of friends in Oregon and their various trysts with love in all its forms. The first story is about a man named Bradley whose marriage with his wife becomes strained as she begins a lesbian relationship with Jenny (Stana Katic) and eventually they divorce each other. Bradley would go on to have other disastrous relationships until he hits rock bottom and tries to stab himself in the hand. Under the oddest of circumstances, he meets Magrit, the doctor who stitches him up and he falls in love with her and the two eventually get married. Katic has a small but pivotal part here as Jenny and she grabs our eyes with her performance.
7. Stiletto (2008)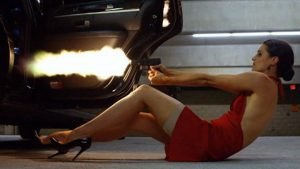 Stana Katic plays Raina, a woman on a mission to track down and kill those who wronged her. She uses a lethal combination of seduction and violence to get the job done. Her ultimate target is also her lover, Virgil, a Greek mafia crime lord. The movie is full of action sequences and thrilling chases. Katic, as usual, brings her best game, making her performance memorable and really showing how hell on heels could be like. One of her finer roles, this direct to video film is definitely worth a watch.
Read More: Best Greek Movies
6. Sister Cities (2016)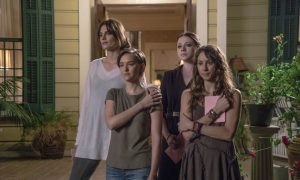 This film is one of the better movies in Katic's repertoire. She plays Carol Baxter Shaw, a lawyer on track of becoming a judge. All four sisters are reunited after the mother dies. A somber family setting, it turns out that all four sisters have a common mother but different fathers. In a tense environment these strangers begin to interact with each other and their stellar performances, Katic's especially makes the movie worth remembering. If you're into drama and unexpected twists, this would definitely be one of Katic's best things for you to watch.
5. The Rendezvous (2016)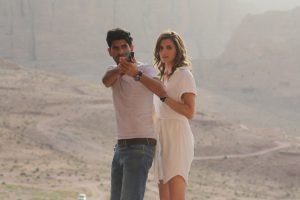 One of Katic's recent forays where she plays Rachel a Jewish-American doctor and she teams up with Jake a bureaucrat as they attempt to track down her brother who had disappeared treasure hunting. However, in this quest, they are chased by a mysterious doomsday group that is bent on bringing the end of mankind and believe that the duo is in possession of some ancient script that Rachel's brother had uncovered. However, they soon realize amidst trying to solve a murder, and save the world, that treasures are where we find them. Katic delivers a powerful performance and makes the film worth watching.
4. The Librarian: Curse of the Judas Chalice (2008)
The third installment in the Librarian series, this film deals with the Judas Chalice, a sacrilegious version of the holy grail, named after the traitor Judas Iscariot. The Librarian is tracking this chalice and he is besieged by vampire hordes and the KGB. He meets Simone (Stana Katic) a singer and she reveals to be the protector of the mark and they quickly begin to develop a romantic interest and undertake the quest together. However, it is later revealed that Simone is a vampire. However, during the course of the quest, Simone dies and the Librarian has to deal with the loss as well as save the day. An exciting movie and fun to watch, Stana Katic's performance stands out in the film making this a noteworthy addition to her repertoire.
3. For Lovers Only (2011)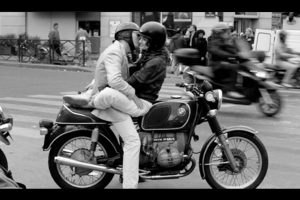 Directed by Michael Polish, this film follows the story of Sofia, a journalist who used to model before. Katic plays the role of Sofia and Polish stars as Yves, a former fashion photographer and one-time lover of Sofia. The film is shot in a French New Wave style and follows the two who meet during an assignment and get away from Paris by various means of transportation. A well made and artsy film, Katic brings all her technical acting prowess to this movie.
Read More: Best Motorcycle Movies
2. Absentia (2017- )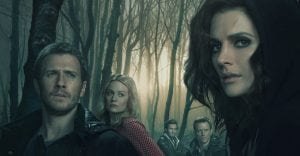 A brilliant thriller drama, this show stars Stana Katic as Emily Byrne, an FBI agent who while hunting one of Boston's most notorious serial killers disappears all of a sudden. She is declared dead and is only found after six years in a cabin barely alive and with no memory of what happened. She returns to her life to see her husband has remarried and soon gets implicated in another series of murders. Katic is doing a great job so far, drawing on her experience of playing an officer of the law in her more renowned show Castle. A well-made television show, this one of Katic's best works yet.
Read More: Best FBI TV Shows
1. Castle (2009-2016)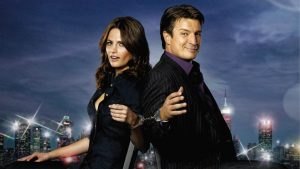 This ABC television show is a story about a murder mystery writer Richard Castle and an NYPD detective Kate Beckett. They cross paths unexpectedly during a case and develop a friendship which blossoms into a romance. A show spanning for a long time this is Katic's most renowned acting stint and she does a fantastic job here bringing forth her entire range of acting – hurt, pain, joy, satisfaction, determination. A good character arc development as well, this is definitely her best work to date.