'Star Wars: Skeleton Crew' is an upcoming action-adventure series created by Jon Watts and Christopher Ford. As the series gears up to debut on the Disney+ streaming platform, reports suggest a second installment might already be in the works. While the series has yet to air a single episode, rumors are strong that it has generated enough positive buzz within Lucasfilm and Disney that it has received the go-ahead for a second season. However, there is no word on when season 2 will enter production, and the ongoing WGA and SAG-AFTRA strikes will likely impact its production schedule.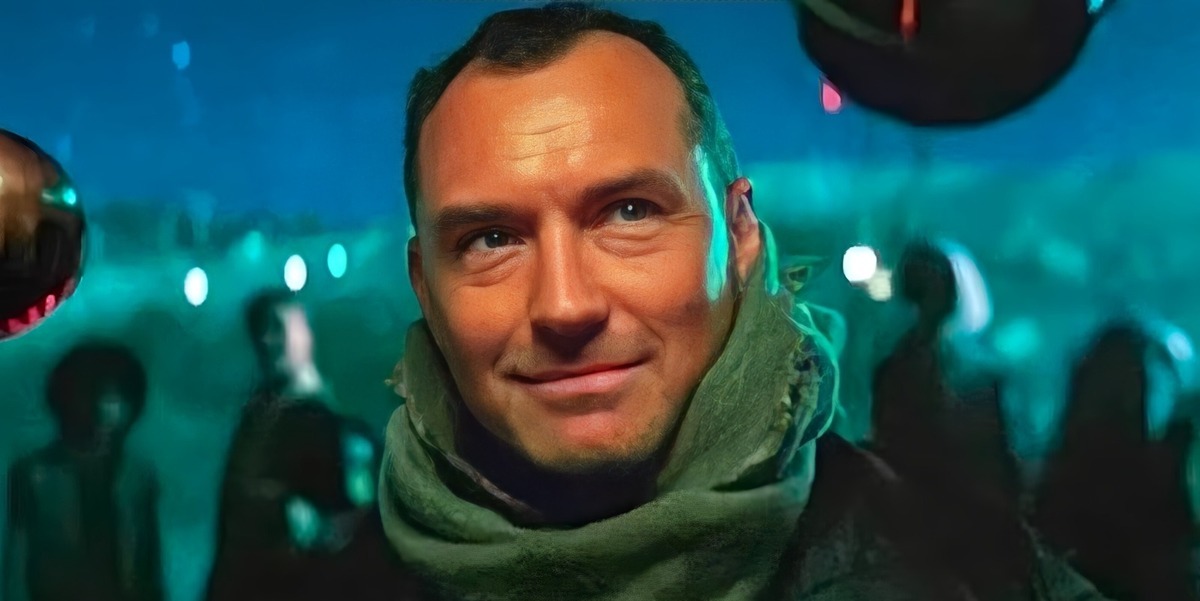 'Star Wars: Skeleton Crew' is a coming-of-age story set in the 'Star Wars' universe. It is inspired by Amblin Entertainment's 80s films, particularly 'The Goonies.' While plot details about the series are scarce, it will reportedly focus on a group of four children who embark on a space-faring adventure in a bid to return to their home planet. The series is set after 'Star Wars: Episode VI – Return of the Jedi' and concurrently with 'The Mandalorian' and its several interconnected spin-offs.
Jude Law leads the show's cast and is reportedly playing an unnamed Force user who guides the children on their journey. Law is known for portraying Yon-Rogg in Marvel Comics-based superhero films 'Captain Marvel' and 'The Marvels.' He is also known for his performance as Young Albus Dumbledore in the 'Fantastic Beasts' franchise. Ravi Cabot-Conyers, Kyriana Kratter, Robert Timothy Smith, and Ryan Kiera Armstrong are announced to play the four main child leads. However, their characters and exact roles in the story are being kept under wraps. Tunde Adebimpe, Kerry Condon, and Jaleel White have been cast in undisclosed supporting roles.
'Star Wars: Skeleton Crew' was officially announced in May 2022, and the first season is expected to comprise eight episodes. All episodes of season 1 were written by Watts, Ford, and Myung Joh Wesner. Watts and Ford are also serving as co-creators and executive producers. The duo previously worked together on films such as 'Spider-Man: Homecoming,' 'Cop Car,' and 'Clown.' Watts went on to direct the other two films in the MCU 'Spider-Man' trilogy starring Tom Holland. Season 1 of 'Star Wars: Skeleton Crew' was filmed in Los Angeles, California, between August 2022 and January 2023. The second season will likely also be filmed in Los Angeles, but an exact start date for production is yet unknown.
Episodes of season 1 were directed by Watts, Daniel Kwan and Daniel Scheinert (the Daniels), David Lowery, Jake Schreier, Bryce Dallas Howard, and Lee Isaac Chung. The series marks Watts, the Daniels, Lowery, and Schreier's first foray into the 'Star Wars' universe. Howard and Chung are not new to the galaxy far, far away, having directed episodes of 'The Mandalorian.' Lucasfilm President Kathleen Kennedy, 'The Mandalorian' creator Jon Favreau, and 'Ahsoka' creator Dave Filoni are also credited as executive producers on the series. 'Star Wars: Skeleton Crew' currently does not have a confirmed release date but is expected to premiere on Disney+ sometime in late 2023 or early 2024.
Read More: Rey Star Wars Movie is Scheduled to Start Shooting Next Spring