With Disney+ still being the new kid in the hood, 'Stargirl' just might be what it needs to establish itself. The quirky coming-of-age drama offers a compassionate narrative about non-conformity and acceptance. It quite smoothly adds itself to the mocktail of content offered by the streaming service. It is, in ways, precisely what the House of Mouse stands for – a little bit of everyday magic with a tinge of childhood longing.
The film follows Susan "Stargirl" Caraway, the free-spirited new kid who Leo is very soon enamoured by. It centers around her highs and lows at Mica High School, all of which she experiences by staying true to her eccentric self. The film is an adaptation of the much-loved novel of the same name by Jerry Spinelli. It is directed by Julia Hart, who has earned critical acclaim with both her last works, ' 'Miss Stevens' and 'Fast Colour'.
While 'Stargirl' may feel a little over-the-top, you would definitely appreciate it for the honest and heartwarming message it has to offer. That, along with the brilliant cinematography and production design, and some impressive performances from the young cast. Given the way 'Stargirl' ends, one can't help but wonder: What happens to Stargirl next? Could there be a sequel? Here's everything you need to know about it.
Stargirl 2 Release Date: Will There be a Sequel?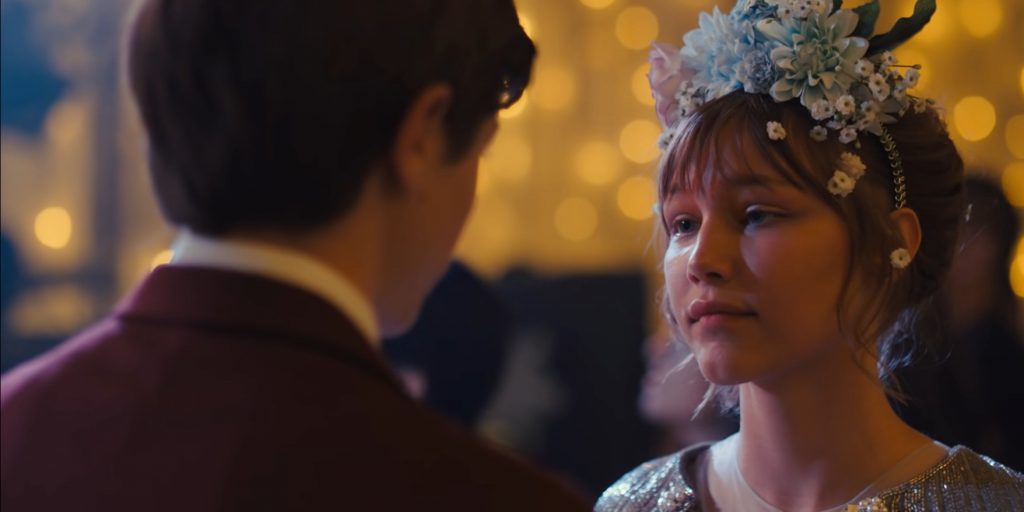 'Stargirl' has largely received a positive response from critics, and it currently has a fresh score on Rotten Tomatoes. But it is important to note that of the six reviews by top critics, five were positive. These include New York Times, Los Angeles Times, Variety, among others.
The audience seems to have received 'Stargirl' with a warmer welcome. Whether or not the film gets a sequel would depend on the how it performs. But given the early response, it is safe to assume that there is a good possibility that it would. Of course, it primarily depends on the intentions of the team. Disney, at present, is dominated by franchises, not just on the big screen, but on small screen too. All of its recent TV films, including 'Zombies' and 'Descendants' were made into sequels.
Interestingly, there is also a source material that the sequel could be adapted from. Jerry Spinelli wrote a sequel to Stargirl, titled, Love, Stargirl, which continued the journey of the titular character after she suddenly moves away from Arizona. The sequel picks up a year after the first ended, and has Stargirl living in Phoenixville, Pennsylvania.
The novel uses a different narrative style and takes the form of "the world's longest letter" in diary form, which Stargirl writes to Leo. It follows her day-to-day life in Pennsylvania through a little over a year, where she writes about her bittersweet memories from Mica, but more importantly, about the new people in her life. It would definitely be interesting to have Stargirl as the narrator instead of Leo. This would also let break away from her "manic pixie dream girl" mould.
Given the premise of the novel, and how relatable it is for most individuals who move away while they're growing up, it would definitely make for a great film sequel. And with Disney's history with sequels, there is a strong possibility that we might just get it. However, it is too soon to say for sure at the moment. But if and when we do get a 'Stargirl' sequel, we could expect it to release around 2022 or later.
Read More: What is Stargirl Based on?