It was October 4, 2004, when 19-year-old Courtney Coco was found heinously murdered inside an abandoned building in Winnie, Texas, leaving the entire nation baffled to its very core. After all, as explored in NBC's 'Dateline: Who Killed Courtney Coco?,' this was 150 miles away from her home in Alexandria, Louisiana, and her elder sister's beau was ultimately found responsible. Yet for now, if you simply wish to learn more about the loudest voice that fought to attain her complete justice — her loving mother, Stephanie Belgard — we've got the necessary details for you.
Who is Stephanie Belgard?
Although Stephanie bore the role of a single mother for most of her three daughters' early years — Lace, Heather, and Courtney — she always managed to ensure their happiness as well as comfort. The truth is her youngest was just nine when they lost her biological father following a workplace accident that crushed his legs, leaving the latter as his sole beneficiary once she turned 18. Courtney both became a legal adult and graduated from high school in 2003, meaning she subsequently began receiving $1,500 monthly per the settlement the family already had with the company.
These funds actually allowed Courtney to pursue a criminal justice degree from Northwestern State University and live in a starter's apartment, all the while working part-time at a local dental office. However, she quit her stable job without any issue on September 30, 2004, only for her mother to last see her alive on October 1 (Friday) before she suddenly wound up dead three days later. Though it's imperative to note that money or the teen's lifestyle reportedly didn't bother a single individual in the family — the sole thing Stephanie worried about was others taking advantage of her.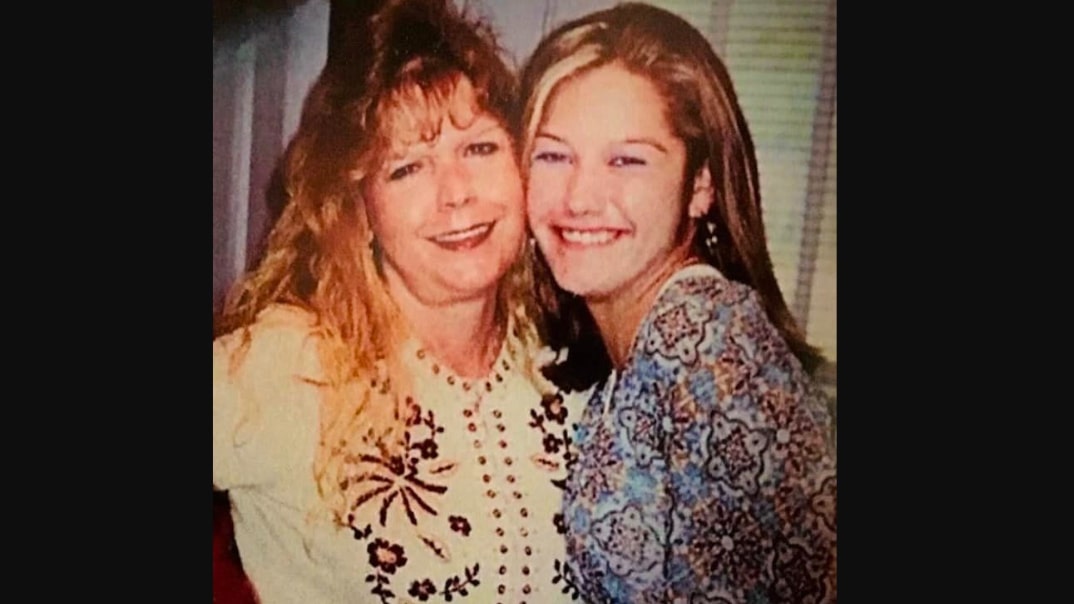 "It was opening day of squirrel season, and we were going camping for the weekend," Stephanie said in the original episode, recalling her final personal interaction with her youngest. "Courtney was over at my house, and I asked her if she wanted to join us. But she didn't… she's not really the camping type." Yet she did agree to dog sit for her mother, just for there to be no signs of her anywhere when they returned a few days later — then came the news of her body being found in Texas. She was identified through her Alexandria Senior High School graduation ring, which she was unabashedly proud of.
This loss obviously shattered Stephanie's heart into a million pieces, but she soon worked hard to turn her pain and grief into a drive to seek true justice instead of letting it consume her entirely. "We will fight until the end for justice for Courtney, and we want whoever did this to be held responsible," she once told 'Dateline.' "I [had] kneeled at her grave and made a promise to get justice. I'm keeping that promise. I'll get justice and finally she'll be at peace." It did take nearly 18 years for her perpetrator David Anthony Burns to even be apprehended, yet it happened and the mother succeeded.
Where is Stephanie Belgard Now?
Not only did Stephanie attend David's entire fall 2022 trial for Courtney's murder, but she also gave a public statement following his conviction and sentence of life in prison without parole/probation. "It was music to my ears," she stated while referring to the final guilty verdict's announcement. "I can just hear all the angels singing in heaven. I'm just so happy and sad. I did it all for her. She deserved it."
Therefore, of course, it comes as no surprise Stephanie is currently trying her best to move on from the past while still keeping the memories of her youngest daughter alive in her heart. As for her present standing, from what we can tell, the owner of Courtney's Unique Candles continues to reside in Alexandria, Louisiana, where she is happily surrounded by her husband, her two remaining daughters, and her grandchildren. Nevertheless, as Courtney will always be her child, whenever asked how many children she has, she always says, "I have three daughters, not two that are living and one that's deceased, I have three daughters… you just have to keep them active in your life whether they're here or not."
Read More: David Anthony Burns: Where is Courtney Coco's Killer Now?