The fourth and final season of HBO's 'Succession' enters its endgame, with the sixth episode focusing deeply on Kendall and Roman Roy's abilities as CEOs. Before the episode's events, Roman and Kendall were thrust into a negotiation with the shrewd Lukas Matsson. However, in the sixth episode, the CE-Bros finally get to showcase their capability as they prepare for the launch of a new product, personally shepherded by Logan until his death. However, Kendall's bold new vision for the product threatens to derail the little good work he and Roman have done in their short time at the company's helm. If you are wondering whether Kendall's plan succeeds or fails spectacularly, here is everything you need to know about the ending of 'Succession' season 4 episode 6! SPOILERS AHEAD!
Succession Season 4 Episode 6 Recap
The sixth episode, titled 'Living+,' opens with a rough video of Logan Roy's promotional video for the launch event of Waystar RoyCo's new product, Living+, a high-end real estate project. The video ends with Logan insulting his children, but it seems to motivate Kendall, who is looking at the footage for the upcoming launch event. On her jet, Shiv is visited by Lukas Matsson, who tells her about Kendall and Roman going crazy on him during their negotiation. Matsson offers Shiv a place by his side, but she refuses to snitch on her brothers. During a management meeting, Kendall and Roman voice their concerns about selling to Matsson, citing his erratic behavior.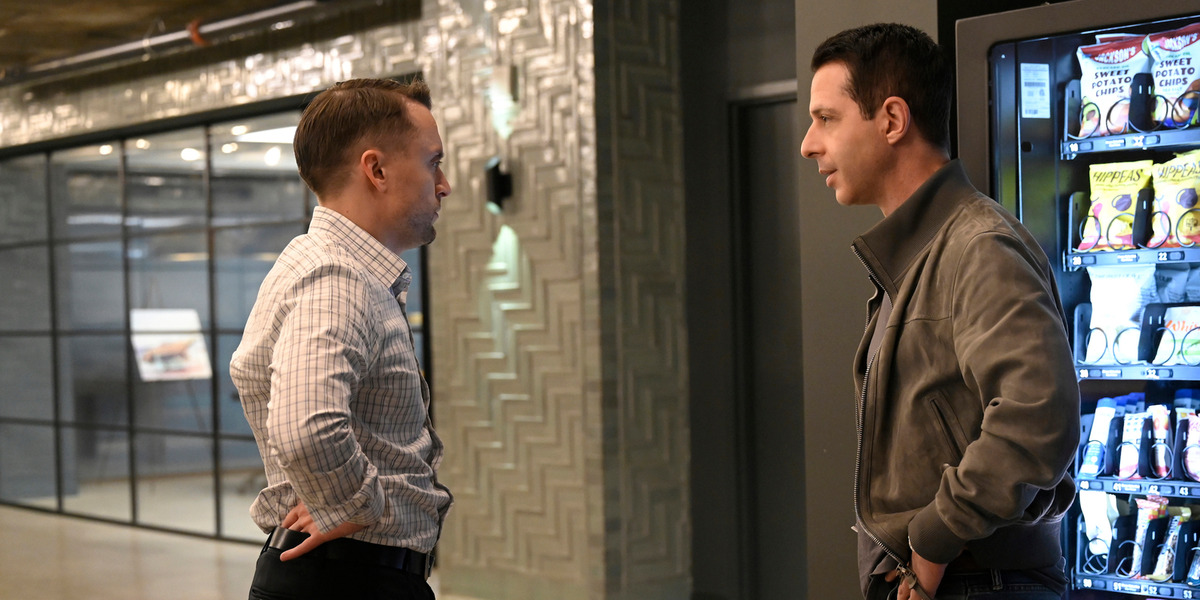 After the executives leave, Shiv calls out her brothers for excluding her from the important conversations. She is upset at Kendall and Shiv's attempt to tank the sale of Waystar RoyCo. However, Roman and Kendall apologize to Shiv, and the siblings hug it out. Later, Shiv hides in a conference room to process her feelings but runs into Tom, who finds her crying. Tom consoles Shiv as she processes her grief about Logan's passing. Kendall and Roman, the CE-Bros, discuss the plans for the launch event. Kendall devises a plan to price Matsson out of the deal to buy Waystar RoyCo by pushing the valuation of Living+ and branding it as a tech product.
Kendall works on pushing the projections of their new product while Roman heads to a meeting with Joy, the Studio Head of Waystar Studios. Roman demands an explanation for the chaotic production of 'Kalispitron: Hibernation,' which has exceeded budget. Joy assures Roman that the film will make a profit, but Roman insists someone must be fired for dropping the ball. Joy tries to convince Roman to tone down the favorable coverage of Presidential candidate Jeryd Mencken, as it is driving people away from working with the studio. However, when Joy compares Roman to his father, he fires her on the spot.
Meanwhile, Kendall starts going overboard with the revenue projections for Living+ and the launch event preparations. Shiv and Tom slowly start reconciling. Kendall raves about the projection of Living+ while Gerri confronts Roman about firing Joy. When Gerri too compares Roman to Logan, he fires her too. Roman tells Kendall about firing Gerri and Joy and wants to smooth things over with Gerri. However, Kendall supports Roman as it showcases their power as co-CEOs and the bold direction they take the company in.
Shiv stays in contact with Matsson to keep her options open. However, Matsson is uninterested in Living+ and sees it as a liability. Before the launch, Kendall pushed the numbers to the moon. As a result, everyone, including Roman and Shiv, loses faith in his vision. Everyone expects Kendall's presentation to crash and burn. Roman backs out from the presentation at the last moment, not wanting to participate in the disastrous launch event. Karl confronts Kendall about the business projections, but Kendall assures him that his vision is executable.
Succession Season 4 Episode 6 Ending: Does Kendall's Plan Work?
Towards the episode's end, Kendall takes the stage at Investor's Day to launch Living+. However, he has pushed the business projections to the moon in a bid to force Matsson out of the deal. During his presentation, everyone expects Kendall to crack under pressure as he has done in the past. Moreover, Kendall makes a weak start to his presentation and relies on Logan's unused footage to keep the audience invested in his visions. As a result, all the executives start to fear Living+ will crash and burn as soon as it is launched. However, when Kendall shares his vision, it impresses the audience.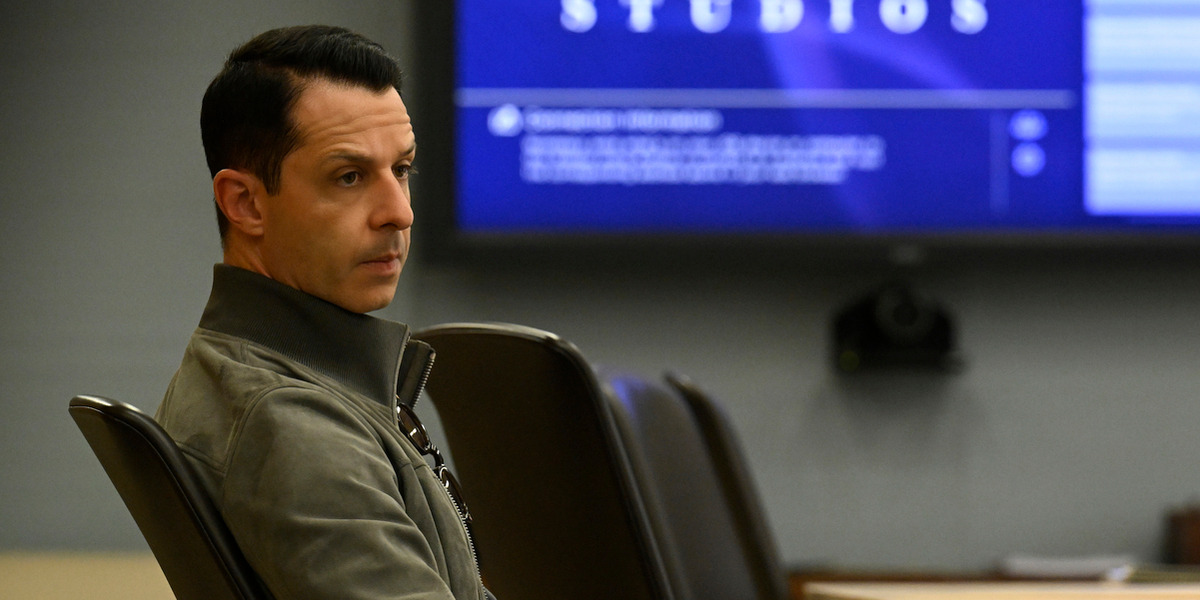 Kendall's vision promises to make Living+ the best housing facility in the country, powered by all the other departments under Waystar RoyCo. Moreover, Kendall promises access to technology that will improve life expectancy and other perks that will give subscribers of Living+ more time with their family members. Kendall brings the presentation home by making an emotional statement about missing his father and honoring his legacy. Soon, the general reception to Kendall's presentation turns out to be positive and starts trending on Twitter. However, Matsson makes a holocaust joke in response to Kendall's presentation.
Kendall is questioned about Matsson's tweet and once again comes under pressure. However, Kendall deals with the situation diplomatically and wins some brownie points. Everyone is impressed with his vision when Kendall's presentation concludes. Moreover, Matsson also deletes the derogatory tweet. Kendall is hailed by the Waystar executives, who are excited by the potential of Living+. However, the final moments show Shiv heading to a meeting with Matsson with Tom by her side, implying she could be looking to switch sides. Nonetheless, the episode ends on a triumphant note for Kendall as he finally proves himself as a capable leader.
Read More: Succession Season 4 Episode 5 Recap and Ending, Explained