Alleviating the comforts of the modern world, 'Survivor' features the grueling journey eighteen castaways take stranded on a deserted island. Cut off from the amenities and necessities of the urban world, the reality television show divides contestants into tribes as they try to locate water, food, and shelter. Since its inception in 2000, the series has continued to up the ante. Likewise, the 44th iteration of the series also features an array of contestants showcasing their skills as survivalists. So, if you're also wondering where are the reality stars since the season came to a close, then look no further because we've got all the answers right here!
Where is Yamil "Yam Yam" Arocho Now?
Walking away with the top spot of the season, Yamil Arocho survived 26 days in the wild. Besides winning the coveted prize and the hefty cash reward, the reality star has also earned wide recognition. Since the show, the salon owner from Puerto Rico has dabbled in various projects. The reality star recently conducted watch parties with fellow fans in Toronto and has even launched his line of merchandise.
He recently collaborated with Azah and represented 'Survivor' at the Reality Lipsync Battle organized for charity. The star recently turned 36 and celebrated his birthday with his castmates. The Cameo creator has also amassed a significant following on Instagram and regularly shares the newest updates with fans online. On the personal front, he continues to enjoy life with his husband, Karim Saenz and even promotes his clothing line.
Where is Heidi Lagares-Greenblatt Now?
Having finished in second place, the reality star with the fastest record for firemaking has continued to climb the ladder of success. Based in Pittsburgh, Heidi has returned to managing teams and delivering high-tech solutions. The STEM Advocate and industry leader has returned to work with HP as the Software R&D Manager for Data Science Solutions.
Besides this, she has also created a website for fans to visit her latest escapades. The Cameo, Instagram, and TikTok creator still shares a penchant for traveling and continues to share her latest tips and tricks to make adventures more efficient. On the personal front, Heidi continues to enjoy life with her husband, Michael, and their daughters – Sarah and Lala.
Where is Carolyn Wiger Now?
Despite failing to receive zero jury votes during the finale, Carolyn has continued to keep her head high. The drug counselor who became a fan-favorite during the season is now sharing her journey of resilience and adventure with fans on social media. The social media creator has amassed a significant following for her work as a life coach and adventurer. Having battled drug and alcohol addiction in the past, Carolyn continues to share her journey of perseverance and eventual success as a sober single mother. The television personality recently celebrated the tenth birthday of her son, Luca. Fans and readers can even book a session with the reality star through her website.
Where is Carson Garrett Now?
The NASA engineering student showcased his acumen for strategy and problem-solving throughout the season. Albeit losing out on the top spot, the finalist has continued to explore new avenues of success. Since the show, Carson has finished working with NASA as the Johnson Space Center Pathways Intern in Houston. He has now returned to school to complete his Bachelor's and Master's in Aerospace, Aeronautical, and Astronautical Engineering.
Recently, he gave a live presentation at NASA Kennedy Space Center about his path to NASA. Besides this, the youngest castaway of the season has also gained a wide following on social media and continues to harness his following to showcase different aspects of his aerospace career. Not just this, he has also become a YouTube and TikTok creator. On the personal front, the reality star continues to enjoy life with hsi family and friends.
Where is Lauren Harpe Now?
A member of the Ratu tribe, Lauren managed to make her way as the season's forerunner through her strategic developments. After the show, the 31-year-old elementary teacher returned to work in Special Education. Lauren is also open about her divorce and her journey as a single mother of her two boys. Besides this, the Texas-based reality star has gained a significant following on social media and continues to share her journey of self-growth with fans and friends.
Where is Jaime Lynn Ruiz Now?
Hailing from Arizona, Jaime's exuberant personality led her to form great friendships during the season. However, she was ultimately ousted from the show and failed to secure the top spot. Since her appearance on the season, the 35-year-old marketing professional and Yogi has been working on new collaborations.
She recently collaborated with Arizona Diamondbacks in a fundraiser to benefit The Foundry Sol's efforts to increase access to fitness and yoga. The transformation expert also has her line of plant lady propagation stations that fans and readers can purchase from her website, Good Roots. Besides this, Jaime also sells a variety of products that can help you become the master gardener at affordable prices.
Where is Danny Massa Now?
With a passionate spirit that embraced challenges head-on, Danny managed to secure his place as a forerunner throughout the season. The Wim Hof Method instructor has since dabbled in other projects and exponentiated his growth. The former firefighter from the Bronx is also working as a certified breath coach under Dr. Belisa Vranich.
Besides this, Danny also conducts sessions dedicated to teaching clients how to take cold plunges and enhance their breathing work. The online creator also collaborates with brands and endorses different products for fans. Fans can also find more about his zen breathing techniques on his YouTube, Instagram, and TikTok.
Where is Frannie Marin Now?
Frannie, the clinical research coordinator, grew up as a 'Survivor' superfan. Naturally, throughout the season, the Minnesota native hoped to showcase her best. Despite losing the top spot of the season, she has managed to gain something more. After her appearance on the show, Frankie met castmate Matt Blankinship, and the two realized their feelings for one another.
Outside the scrutiny of the public and rolling cameras, the duo managed to connect deeply and have since struck a romance. No longer in the Fiji Islands, the couple is now enjoying each other's company and exploring new things. Their relationship has accelerated to the point that Frannie is reportedly considering making a cross-country move. So, even though the duo is currently making their relationship work long distance, several possibilities still lie ahead for the reality stars.
Where is Kane Fritzler Now?
The law graduate from Columbia faced a rough start in the beginning after his main ally was eliminated from the season. However, the Canadian native still paved the way for success throughout the season. While his elimination had irked fans, it seems that the television personality has continued to exponentiate his personal and professional growth. Kane has since returned to Canada and resumed his association with Robertson Stromberg LLP as Articling Student. The former Research Assistant at the University of Saskatchewan has also become a Cameo creator and shares the latest updates of his friends and castmates on Instagram.
Where is Brandon Cottom Now?
Gaining renown as an NFL player, Brandon became a major competitor throughout the season. Despite getting ousted early on, the former player for the Seattle Seahawks has continued to map his road to success. With a significant following on social media, Brandon is now working on a cooking show called 'Cooking Wit the Bros!' The show is in production and has allowed him to diversify his abilities. Besides this, the television personality continues to enjoy traveling and embarking on new adventures in life with his partner, Cecilia.
Where is Matt Blankinship Now?
Based in San Francisco, Matt entered the survival show in the hopes of walking away with the coveted prize. However, the reality star instead walked away with the heart of a fellow castmate. After connecting with Frannie Marin during filming, Matt quickly realized his emotions for her. The couple candidly talked about their feelings during the finale of the season at the final Tribal Council. Since then, he has returned to his position as a Security Software Engineer with Google.
Where is Josh Wilder Now?
Mapping his journey from a rare genetic disorder and kidney transplant to competing on a survival show, Josh consistently displayed his throughout his appearance on the show. After he was eliminated, the television personality decided to return and reclaim his position as a surgical podiatrist in Atlanta. The foot and ankle surgeon is also a fitness enthusiast and regularly shares his journey as an adventurer with fans. Besides this, Josh also enjoys domestic bliss with his friends and family.
Where is Matthew Grinstead-Mayle Now?
Despite a promising start, Matthew had to leave the show midway after a catastrophic injury. While digging sand during a challenge, the reality star ended up tearing his shoulder and even losing consciousness. It was only after he rewatched the event on television that he realized he had no memory of the traumatic predicament. Nevertheless, he has resumed co-managing his family business, Goodfellow's Tonsorial Parlor, a barbershop in Ohio. He is also the Server Supervisor of The Pearl at the Cameron Mitchell Restaurants. Besides this, he continues to enjoy life with his husband, Dale, and their son.
Where is Sarah Wade Now?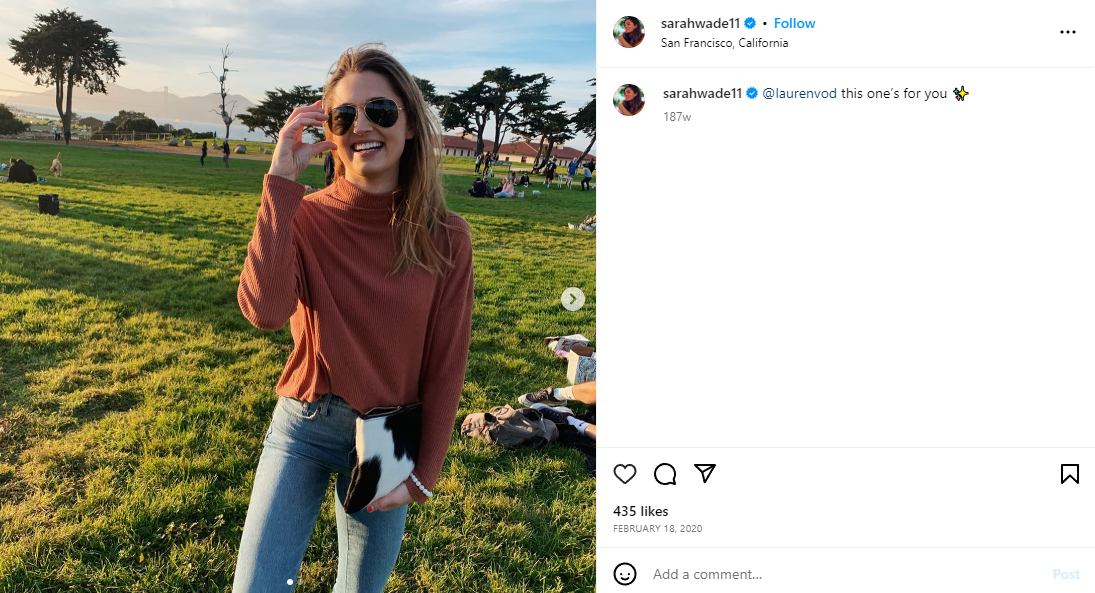 Despite having an idol in her pocket, Sarah didn't manage to get the immunity she hoped would help her continue her journey on the show. Nevertheless, the management consultant from Chicago has continued to grow even outside reality television. She has since returned to her corporate position and looks forward to embarking on new adventures with her loved ones. The reality star recently visited the South of France and Sweden.
Where is Claire Rafson Now?
Claire was ultimately ousted from the survival show after her decision to take a back seat in challenges backfired. Since then, the Dartmouth College alum has returned to work as an investor. Based in Brooklyn, Claire has also begun her MBA at Stanford Graduate School of Business. Simultaneously, she is continuing her association with Eniac Ventures as an Investor. Besides this, the openly Queer reality star is also a TikTok, Instagram and Cameo creator. She continues to share her latest adventures and travels with fans online.
Where is Helen Li Now?
Helen was ousted from the survival show after she failed to secure the trust of an alliance. Since her time on reality television, Helen has returned to work as a Senior Product Manager with Cruise. Based in San Francisco, the business operations expert continues to impart her knowledge of product development and continues to share her insight in creating business solutions. Besides this, the avid traveler has also become a Cameo and TikTok creator.
Where is Maddy Pomilla Now?
Despite being the first person to be voted off the show, the television personality is on the path to growth and success. After quitting her job as Charity Projects Manager and Executive Assistant to a CEO, Maddy has been focusing on her personal development and projects. While the reality star has not made her current professional dalliances known, it is apparent that she's taking her time on the show to discover her strengths and wishes. The avid traveler has since explored India, Morocco, and other exotic locations. Besides this, she is also enjoying her time with her partner, Brian.
Where is Bruce Perreault Now?
Bruce had to be medically evacuated from the Fiji Islands before he could display his abilities. After sustaining a bloodied concussion during the opening Reward Challenge, Bruce blacked out and had to receive urgent medical attention, culminating in his exit. Since then, the insurance agent and Army Veteran has continued to diversify his portfolio. Besides being an online creator, he is also working as a real estate agent and even encourages fans to be active. On the personal front, he continues to share domestic bliss with his wife, Melinda, and children.
Read More: Survivor Season 7: Where Are They Now?