Untethered from the amenities and benefits of the modern world, sixteen contestants travel to a remote island in 'Survivor' to compete in some of the most rugged environments. With nothing to depend on except nature, the contestants find themselves foraging for food, water, and even shelter. As the participants overcome challenges and beat their competitors to win the top prize, drama naturally follows. Released in 2002, season 4 of the hit reality television show offers a dive into adventure. So if you're also curious about the contestants of 'Survivor: Marquesas' all these years later, look no further because we've got all the information right here!
Where is Vecepia Towery?
Having become the only Black woman to secure the title and grand prize, Vecepia continued to create milestones even outside the show. Shortly after leaving television, the star became a radio announcer in Portland. She later married Leander Robinson while the show was still on air. Not just this, the birth of the couple's son Jordan, was also televised on TLC's 'A Baby Story.' The star is also a two-time breast cancer survivor.
Vecepia is currently the Director of Patient Experience at Sutter Health. She is also the Program Manager for Stanford's Children's Health and is even the Manager of Patient Relations at the St. Rose Hospital in California. Aside from her work, Vecepia consistently attends symposiums and takes out time to spend with her family and friends.
Where is Neleh Dennis Now?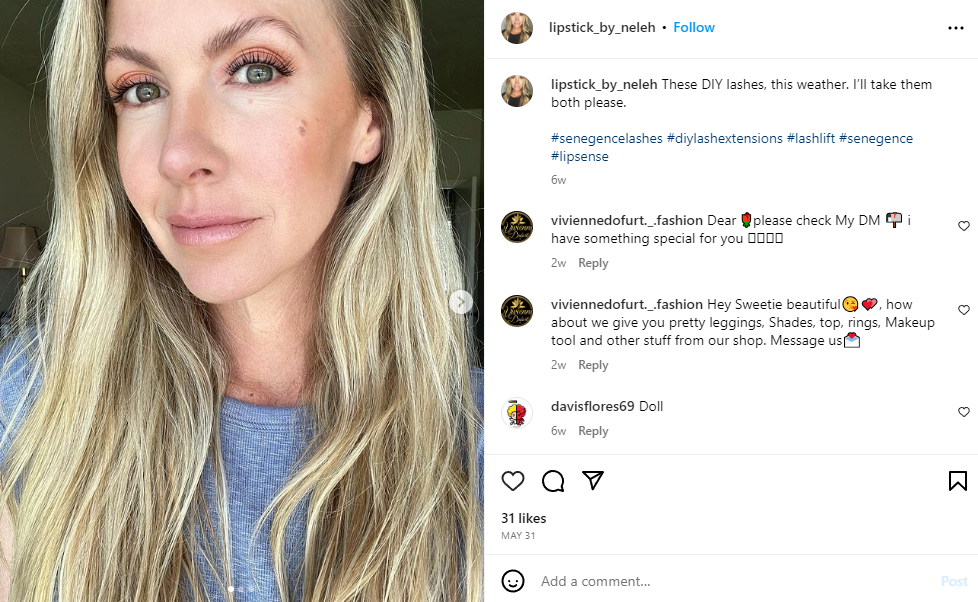 While Neleh lost the top spot to Vecepia, she still continued to make progress outside the show. Neleh returned to cosmetology school and started working at the Clinique counter at Layton Hills Mall. Neleh also held a brief stint as a morning news reporter for KUTV-Channel 2 and worked a number of jobs as an entertainer and actor. The star eventually got married to Kris Nielson, who is also a 'Survivor' alum. Years later, Neleh has struck her own entrepreneurial venture and sells her own brand of lipstick. Aside from work, Neleh is also the mother of three beautiful children – Kai, River, and McKay, whom she often gushes about on social media!
Where is Kathy Vavrick O'Brien Now?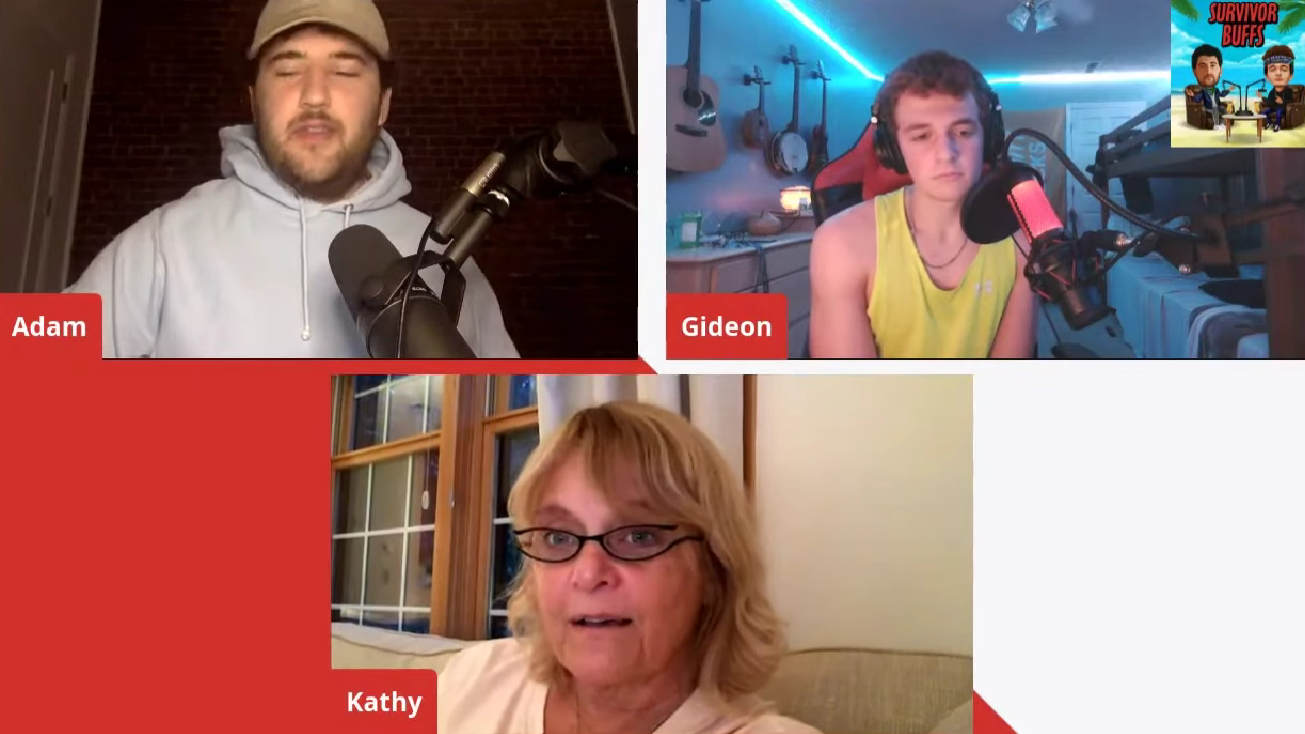 The third-ranking real estate agent did not just have the stealth and mental abilities to see the gruelling conditions of the stranded island but also return to the arena after an eventful exit in season 4. Kathy also appeared on 'Survivor: All-Stars' and has since continued to enjoy life with family and friends. While she has primarily refrained from social media, she is still connected to her friends from the show and has even appeared on Rob Mariano's podcast and sat for an interview with Survivor Buffs.
Where is Paschal English Now?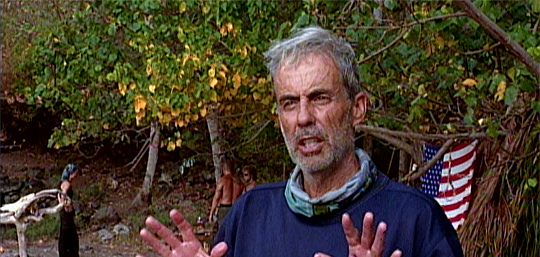 The war veteran ultimately walked away with fourth place in the series. Nevertheless, the Superior Court Judge did not stop exploring new avenues of success even after leaving the show. While his judgments on the show may have been impeccable, he did incur the wrath of the media when he resigned from the position in 2010. It was discovered that Paschal had knowledge of a fellow judge harassing an attorney in the court and failed to take action.
Not too later, Paschal's illicit engagement with a public defender also drew the ire of the public as she had appeared in over 200 cases in his court. This incident caused a number of cases to go to trial again. Ultimately, the star retired from public life and has since maintained a profile outside media.
Where is Sean Rector Now?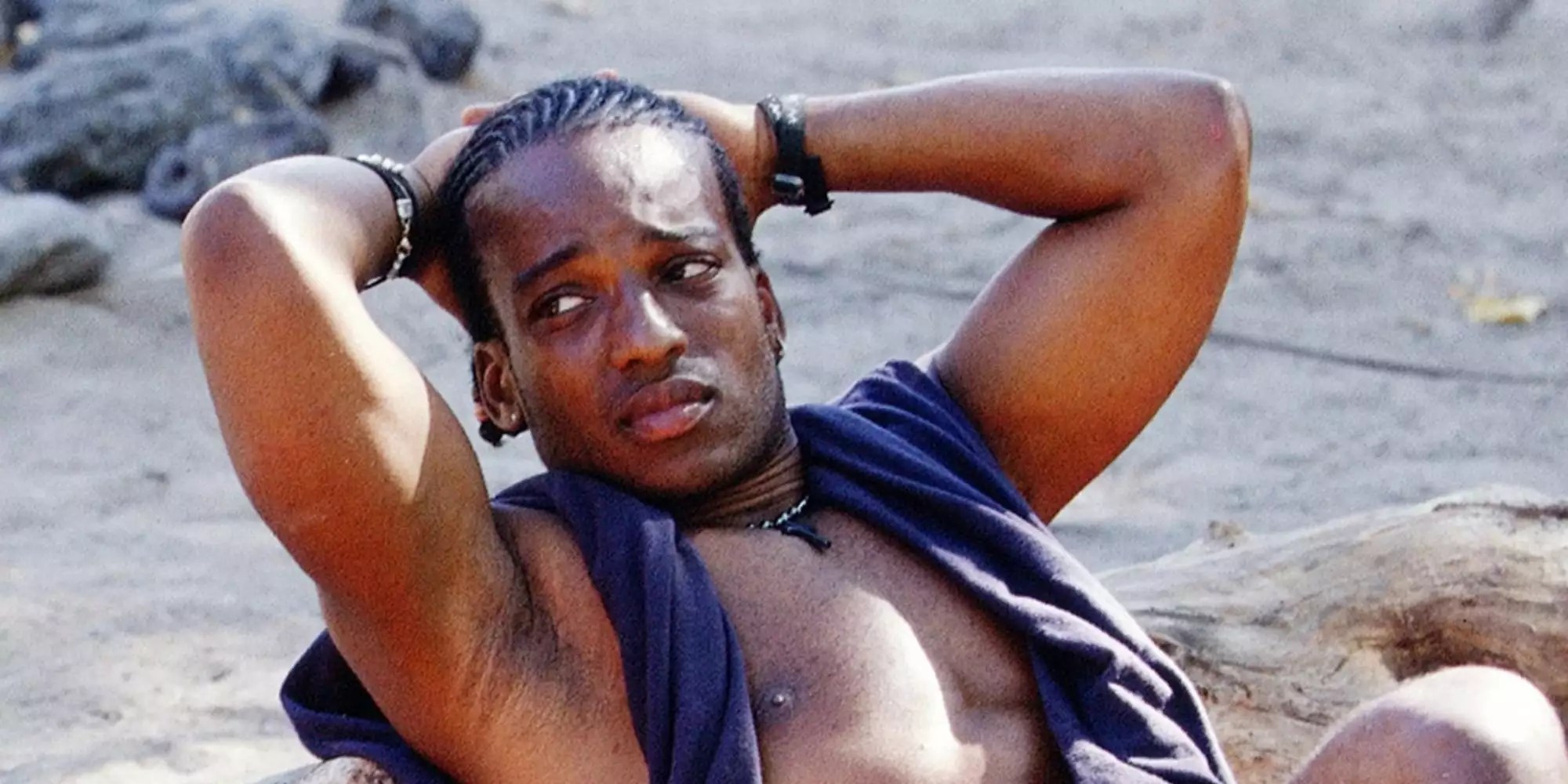 While he made it close to the finale, Sean was ultimately ousted due to an inability to communicate with his tribe members. Nevertheless, the star has continued to make progress as an individual. Even when he was given the opportunity to appear on the show once again, he declined. Instead, The University of Albany graduate has been working as a theatre actor. Along with his wife Margarita, the 51-year-old shares three children – Noah, Amaya, and Josh.
Over the years, the star has been a part of multiple theatrical productions across Los Angeles. Aside from his reappearance on 'Survivor,' Sean has also appeared on shows like 'Without a Trace' and 'Everybody Hates Chris.' Sean also works with The T.Y.M.E. Foundation, an organization that helps young children find the right path and not get swooped into a life of crime.
Where is Robert DeCanio Now?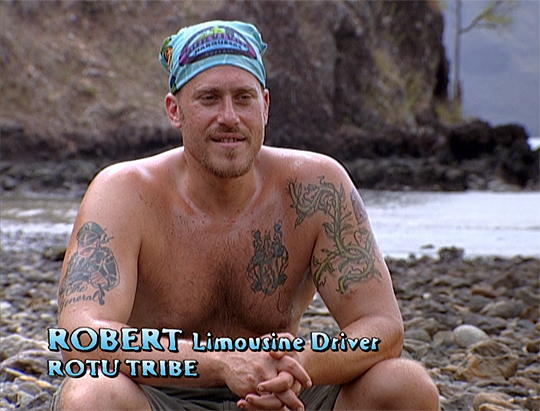 From a limousine operator to a customer service manager, Robert already had a myriad of experiences under his belt before arriving at 'Survivor.' Since then, he discovered his passion for adventure travel and tourism. The star has, thus, dabbled into interpretive naturalism and has guided countless companies. He has also worked on developing a zipline canopy tour. Since 2016, Rob has been based in New York and oversees operations as the Manager of the Treetop Adventure Park in the Bronx Zoo and enjoys life with his loved ones as a 60-year-old.
Where is Tammy Leitner Now?
After her exit, the English graduate and crime reporter established herself as a correspondent, writer, and investigative reporter. Tammy won the George Foster Peabody and Edward R. Murrow awards. Over the years, she has also been the proud recipient of 12 Emmy awards for her investigative stories. Now in her 50s, the star continues to embark on adventures that life offers and always looks forward to traveling with her siblings and friends. The reality star was married to Mike Gossie for a decade before the couple got divorced in 2012. The award-winning journalist has also appeared on 'Toxic Secrets,' and 'Where is Rober Fisher?' Other than her work engagements, Tammy also enjoys spending time with her niece and dog Remy.
Where is Zoe Zanidakis Now?
With her coastal descent equipping her to take any challenge ahead, Zoe ultimately headed into success after getting booted off the show. Since her exit, the Maine Central Institute alum continues to create new memories with her friends and family. The star is still making good on her nickname of Lobster Lady and is working as the Captain for Fort Lauderdale Water Taxi. At 57, Zoe is also a certified scuba diver and also has a license to fly a private helicopter. In addition to exploring her interests, Zoe also spends time with her family including her son Ron.
Where is John Carroll Now?
Far from his days as a male nurse who had to leave the show quite early, John has now achieved new heights in his career. After the show came to a close, John headed to law school and also appeared on 'Surviving Christmas.' He eventually met his partner Chad and the duo are now raising rare goats on a far. The star's work in preserving the San Clemente Island goats has been a major step in conservation. John also has his law practice and continues to make memories with his partner and friends.
Where is Rob Mariano Now?
Continuing to explore the horizons of entertainment and reality television, Rob Mariano went on to star in 'The Amazing Race' twice and placed second with his wife in one of the seasons. Rob has also acted in Will Ferrell's 'The Campaign' and 'The Player' television series. He has also made a comeback on 'Survivor' a number of times and has remained a household name on the reality television series. The 47-year-old star is currently the host of 'Rob Has a Podcast' and spends time with his cast member and life partner Amber Brkich and their four daughters.
Where is Gina Crews Now?
After leaving 'Survivor,' Gina went on to become an educator. Over the years, she has taught high school biology, worked in administration, and served as a school assistant principal in Florida. The star married her husband, Yaro Middaugh, in 2007, and the couple is now parents to four children, namely Wilder, River, Tayah, and Briggs. In 2017, Gina was diagnosed with breast cancer but gratefully made a successful recovery after undergoing treatment. Since then, the star has continued to make new milestones in her personal and professional life. At 50, Gina is the principal of Brown Elementary School and remains grateful for her journey in the field for more than two decades.
Where is Gabriel Cade Now?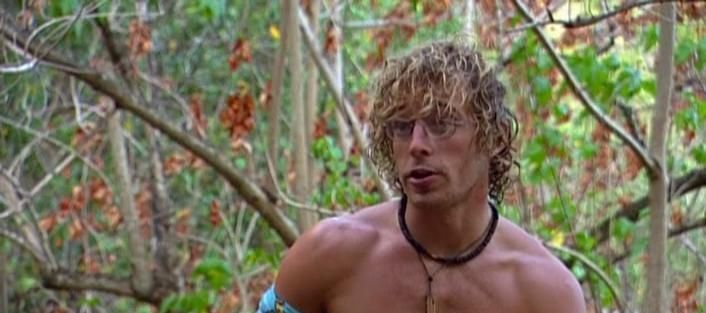 Since his days on the show, Gabriel has put his adventurous spirit to good use. After leaving the show, he starred in 'Annie Unleashed,' and 'Six Feet Under.' The altruistic star who wasn't one for sneaky strategies on the show is now an emergency medicine doctor who specializes in wilderness medicine. The 45-year-old travels from one point to another with his wife and two sons. While his adventurous spirit and need to cure go hand in hand, Gabriel's quench for winning the top spot in 'Survivor,' had compelled him to apply to the show again. However, to little avail, the star didn't make the cut. Nevertheless, he continues to create memories with his family and explore the ends of the Earth.
Where is Sarah Jones Now?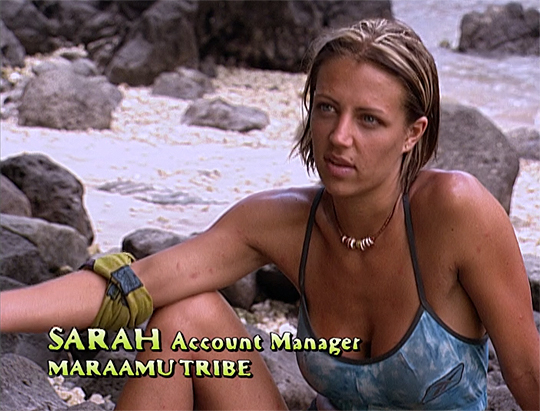 The 'Survivor' alum is now a proud mother to three children and spends her time exploring the ends of the world in search of adventure. Sarah has since left entertainment and diverted into marketing. She is currently the Senior Marketing Consultant for Bend Radio Group. She still seeks to experience the bliss of nature with her family and friends.
Where is Hunter Ellis Now?
Post his exit from 'Survivor,' the military veteran went on to reach new heights as a television personality. Soon after his stint on 'Survivor,' Hunter began hosting a series of television shows for the History Channel, including, 'Man, Moment, Machine,' 'Tactical to Practical,' and many others. The star also had a stint as a news anchor in Austin. He later began to work on documentaries and short films. For his work, he has also been the recipient of the Los Angeles Emmy Award. The star's latest works as an actor include, 'Adrenochrome.' Ellis tied the knot with Meredith Lee Thomas on May 25, 2008. The 55-year-old continues to make memories with his wife and their two children in Austin.
Where is Patricia Jackson Now?
With a stern outlook that awarded her the mom title, Patricia's strategies ultimately did not sit right with her fellow cast mates, owing her an early boot from the show. Nevertheless, the reality star continued to strive and has, over the years, accrued new achievements and put her adventurous spirit to use. Now in her 70s, Patricia continues to make memories with her husband and their children – Davey and Charles.
Where is Peter Harkey Now?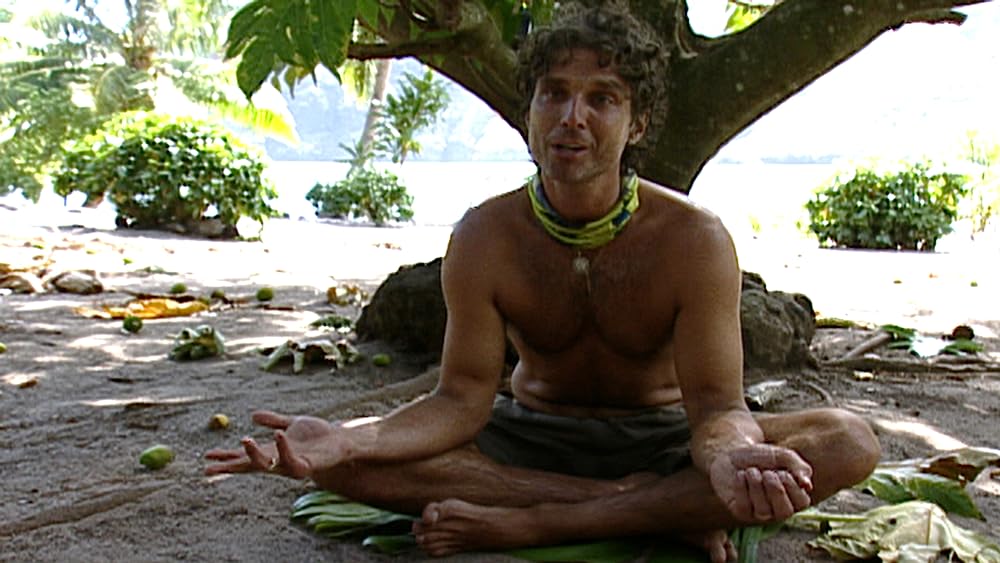 After being the first person to be voted out of the season for an inability to form a band with his tribe mates, Peter Harkey continued to make a difference in his life alongside his loved ones. At 67-years-old, the Millis, Massachusetts native is seemingly enjoying his time with his family, which mostly comprises his wife Erika and children Samantha and Tommy.
Read More: Survivor Season 1: Where is the Cast Now?