TLC's 'My 600-lb Life' has been a turning point for many people who have a history of life-threatening obesity and unhealthy eating habits. Since its premiere in 2012, it has showcased various patients weighing approximately or more than 600 pounds and their long weight loss battles. The reality show has featured a number of success stories of people who sought the advice of Dr. Younan Nowzaradan AKA Dr. Now and worked arduously and sincerely to reach their target body weight over the years.
One such patient who made an appearance in season 11 episode 4 and persisted despite numerous obstacles is Syreeta Covington. After witnessing her interesting journey addled with several ups and downs, viewers must be curious to know where she is now. If you're a fan and are eager to know about her current whereabouts, here's what we found out!
Syreeta Covington's My 600-lb Life Journey
31-year-old Syreeta Covington started her journey on the show at 603 lbs and had an amazing journey where she successfully lost 79 lbs. Syreeta's story and her relationship with food are truly sad. Syreeta opened up about her traumatic childhood on the show. She revealed that she was raised in many foster homes, where she experienced emotional, physical, and sexual abuse. She has spent time in juvenile correctional centers and shelters for females.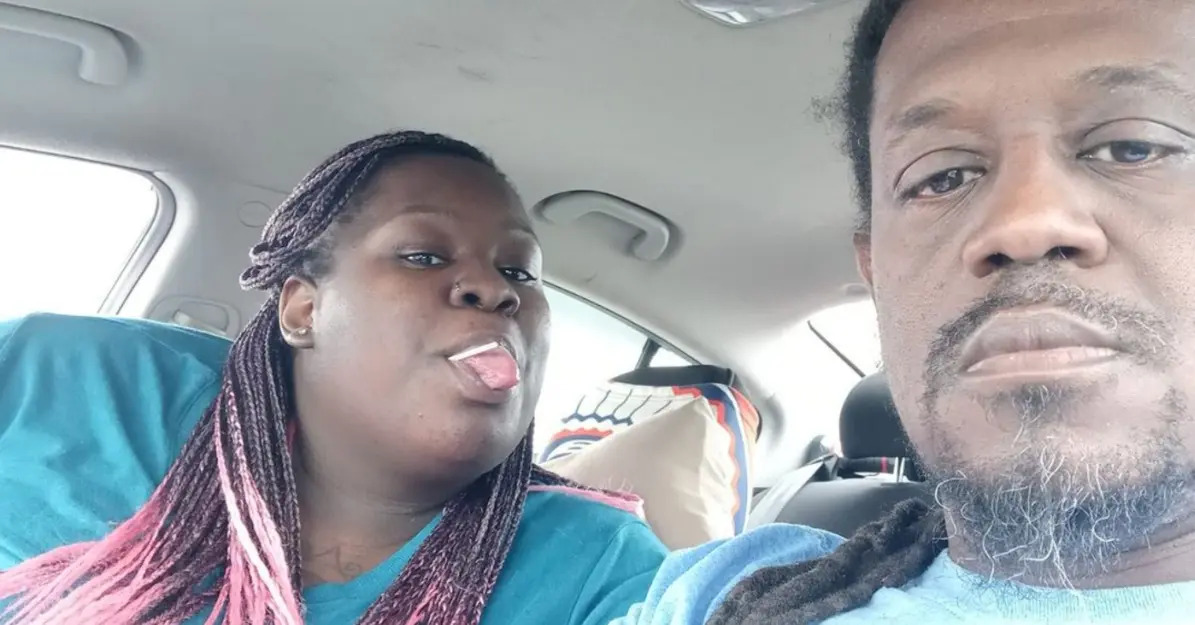 To try to get out of this system, Syreeta met up with her birth mother when she was 11 years old. It was initially pleasant, but she soon encountered severe disagreement with her birth mother. Syreeta struggled to get along with her mother and eventually discovered a serenity in food that she had never experienced in a person. She felt as though food "loved her back" since it always made her feel happy. During the ages of 11 to 12, she gained 250 pounds. She returned to the system of foster care. She had to leave the foster care system after graduating from high school because she weighed 450 pounds and began to live with friends and family.
She and her husband, Lawrence went to Texas, as viewers witnessed in her episode, only for her to discover that she had gained some weight rather than lost any. Dr. Now thus offered her two more months to continue losing weight. He finally allowed her two more months to reach where she needed to go for surgery after she hadn't lost enough weight to satisfy him. He added that in order to ensure that she doesn't give up or stop making an effort to lose weight, he wanted to see her do so regularly over a period of four months.
Syreeta lost 47 pounds in two months and weighed 544 during her next appointment with Dr. Now. Although it fell short of her 600 lb. weight reduction target, it was still far better than her first two months of weight loss. At this point, she had lost 59 lbs in total. This time, Syreeta made a far better impression on Dr. Now, who agreed to let her have weight-loss surgery if she shed an additional 25 pounds and relocated to Houston.
After filming stopped, Syreeta hasn't disclosed whether or not she underwent weight loss surgery. Yet, we can see the reality TV star's entries from 2022 about exercising, eating healthier, and maintaining a schedule. Given Syreeta's motivation to reduce weight on 'My 600-Lb Life' and her openness to change, it's probable that she has already undergone surgery or is getting close to it.
Where is Syreeta Covington Now?
Syreeta wanted to be a cosmetologist, but due to her stature, she was only able to pursue a few courses and jobs in this industry. Syreeta began receiving Social Security payments right out of high school and spent some time living with her grandmother. She eventually acquired her own apartment thanks to the additional income she made from doing hair at home and babysitting. Syreeta completed her online coursework to earn a credential as a nurse's aide so she would have additional professional alternatives.
As Syreeta is on the private side, her weight-loss adventure in January 2022, making last month her 12th month and the last part of her show, quite memorable. Syreeta used to be a hairdresser, but on the program, her bulk has rendered her all but bedridden. Her spouse, therefore, takes care of her. Syreeta is also at ease with her husband taking care of her, despite the fact that she can hardly bring herself to trust Dr. Now. Likewise, he just cares about what is best for her at this time. Syreeta might be able to shed some pounds, meet the requirements for surgery, and improve her health if she can put her trust issues aside.
Read More: One Ton Family: Where Are They Now? My 600-lb Life Update