With Netflix's 'Siren: Survive the Island' breaking every bound of the survival reality genre under the banner of Studio Modak Productions, we get an excitingly binge-able series unlike any other. After all, it centers around 24 of the most inspiring South Korean women in male-dominated fields as they team up in groups of four (by profession) to really compete for the honor of their duty. Amongst them was thus, of course, the undeniably incredible Team Stunt — so now, if you simply wish to learn more about them as well as their current standing, we've got the details for you.
Where is Leader Kim Kyung-Gae Now?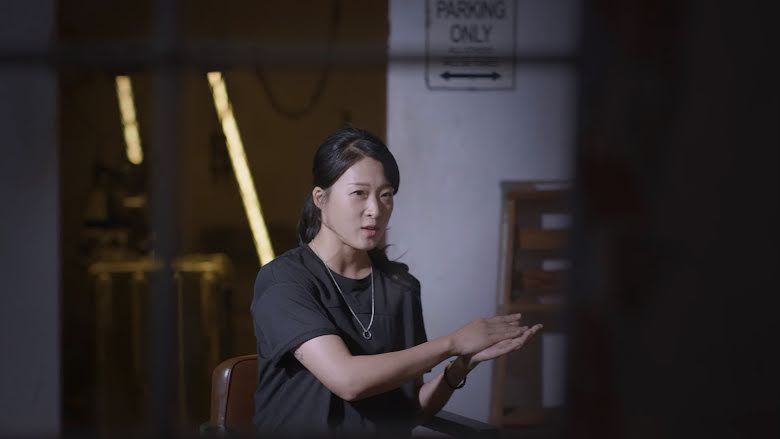 If there's only one word we can ever use to describe Kyung-Gae, it would have to be fearless considering the fact she never actually shies away from any challenge, emergency, stunt, or trouble. She hence made for a great leader, especially as she enabled her team to take risks as per their own set of skills too — if one lacked in a particular area, they already knew how to work through it.
Coming to her personal status, well, although she seemingly prefers to stay well away from the direct line of the public eye these days, we do know she's still thriving in her industry as a stuntwoman. In other words, Kyung-Gae gets thrown around, takes hits by cars, falls through glass, agrees to be set on fire, and plunges from high platforms nearly every single day, but she admittedly loves it.
Where is Lee Seo-Young Now?
As an utterly hard-working stuntwoman, model, and entrepreneur (with seemingly both an action school as well as a photo studio under her belt), Seo-Young is leading a great life at the moment. The truth is she has had her fair share of troubles over the years, but upon taking a break to graduate college in 2018, she appears determined to run her own life in every way, shape, and form. So, since this is precisely what she's doing right now, all the while continuing to feature in a myriad of entertainment originals as a double, she seems perfectly content, which is all that matters.
Where is Jo Hye-Kyung Now?
Even though Hye-Kyung is a proud member of the Arts-Entertainment professional Korean action team Born Stunt (which has over 50 dramas plus 42 movie credits), she is also so much more. She's actually a travel enthusiast, a rising public figure, a pet lover, a feminine woman, a food aficionado, and an adventure seeker, all of which is evident through her social media platforms alone. In other words, whenever she's not on set working to create near-seamless content for our consumption, she's unabashedly enjoying life alongside her friends, family, pets, and other loved ones alike.
Where is Ha Seul-Gi Now?
Like Hye-Kyung, even Seul-Gi is a member of the Born Stunt team as well as so much more — she's a wife, an online video creator, a fitness buff, and an unwaveringly proud backpack traveler. From what we can tell, she tied the knot with her husband, Police Officer/Civil Servant Cho Han-Goo, on March 23, 2018, following which they began documenting their trips together on both Youtube and Instagram. Yet she somehow manages to ensure none of it clashes with her work as a professional stuntwoman, where she has already portrayed everyone from an army soldier to a teenage schoolgirl.
Read More: Team Athlete From Siren Survive the Island: Where Are The Winners Now?