In Apple TV+'s sports comedy series 'Ted Lasso,' AFC Richmond gears up for their return to the Premier League, the pinnacle of English football, in the third season premiere. In the first episode, titled 'Smells Like Mean Spirit,' Ted, Rebecca, and the players of AFC Richmond deal with the media's predictions of their team finishing dead last in the league. However, Ted slowly works his charm and tries to restore the faith of those around him. Meanwhile, Nate's time at West allows him to hit back at Ted and his former team, and the "Wunderkind" pulls no punches. If you wish to catch up on all exciting updates from the Nelson Road stadium, here is everything you need to know about 'Ted Lasso' season 3 episode 1! SPOILERS AHEAD!
Ted Lasso Season 3 Episode 1 Recap
The third season premiere is titled 'Smells Like Mean Spirit.' The episode opens with Ted dropping his son, Henry, at the airport on a flight back to Kansas, USA. However, Ted becomes upset after Henry leaves and feels low. He calls Dr. Sharon Fieldstone for their weekly therapy session. Ted regrets letting henry fly out solo before changing the topic to Dr. Sharon's dating life. Meanwhile, Ted cleans a lego piece from his living room but leaves an AFC Richmond lego set intact. Ted walks to work, and Dr. Sharon returns to her new boyfriend.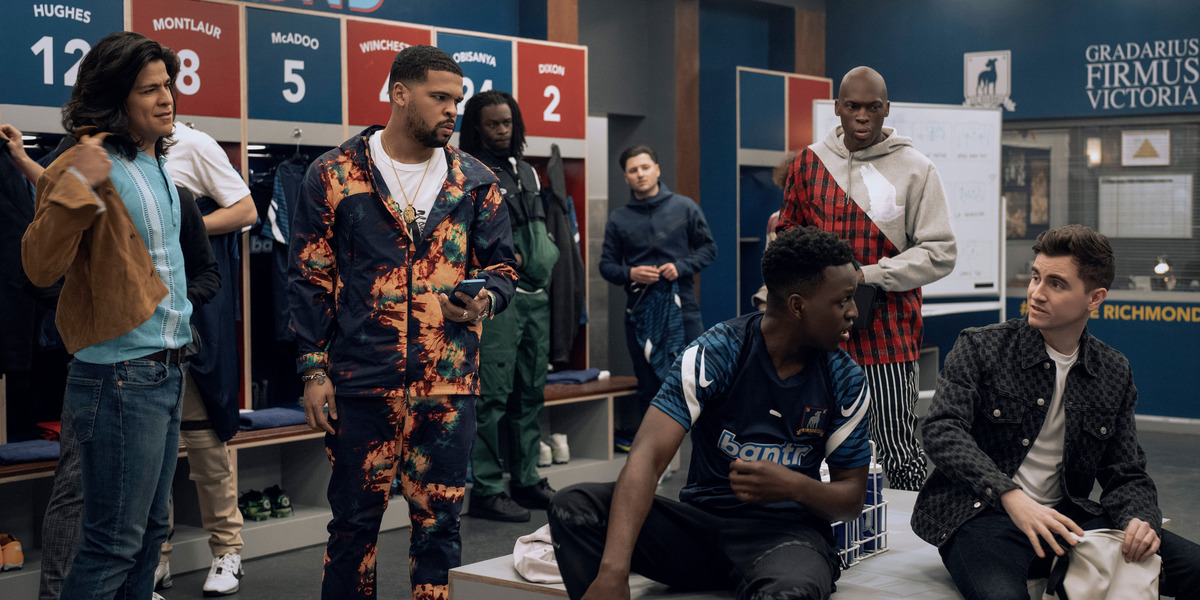 At the club, Rebecca becomes infuriated after the media and pundits are touting AFC Richmond to finish smack last in the league. Ted arrives to learn about the predictions but assures Rebecca that the team will perform fine. However, Rebecca is enraged at the pundits predicting her ex-husband, Rupert Mannion's new team, West Ham United, finish in the top 4. Although Rebecca is concerned with her team's form, she is more worried about defeating Rupert. As a result, Leslie suggests adding some new players to the team.
Rebecca reminds Ted about his promise to win the league after they were promoted. In the dressing room, the players are rattled by the predictions of their team finishing last. Roy has taken up the responsibility of developing the team's tactics after Nate quit as coach. He sets up the team to play in a 4-4-2 formation believing the stability would help the team get results. At West Ham, Rupert reassures Nate of his fate in the latter's abilities as a coach before a training session. On the training ground, Nate coaches the team with an iron fist, quite fitting for the Hammers.
Rebecca meets Keeley for lunch and learns that the latter is drowning in work. Meanwhile, the players cannot concentrate on training after reading about the predictions. As a result, Ted takes them on a field visit to London's underground sewer system. However, the team is clicked while entering the sewers, and the pictures make shockwaves online. During his first press conference of the season, Nate struggles with his self-confidence but bites into Ted and AFC Richmond and trolls them. After Rebecca learns about Ted's antics, she is shocked, and her concerns about Richmond's performance heighten.
Ted uses the sewers as a metaphor for the players to overcome the negative media reports and connect with each other. Ted's advice rejuvenates the team, and their spirits are raised. Before his press conference, Rebecca implores Ted to respond aggressively to the media and Nate's insulting comments about AFC Richmond. However, when Ted is questioned about Nate's response, he tackles the situation expertly by making jokes about himself, winning over the reporters.
Meanwhile, Nate feels insulted after his car is almost thrown out of the stadium's premises. Moreover, he is enraged after watching Ted's press conference. However, Rupert gifts him a sportscar which raises his confidence. Keeley and Roy meet for dinner and tell Phoebe about their mutual decision to break up. The former couple has decided to split due to their busy schedules but is okay with Phoebe hanging out with Keeley. However, Phoebe questions Roy whether he believes he is making the right choice.
Ted Lasso Season 3 Episode 1 Ending: Has Ted Stopped Believing in Himself?
In the episode's final moments, Ted walks home with Coach Beard, clearly distracted by his work pressure. After returning home, Ted has a video call with his son, Henry. During the call, Henry suggests Ted to still be friends with Nate after seeing the lego set. Ted laments staying away from Henry but reassures his son that he is only doing so because his job is important to him. Henry agrees and wants his father to "win the whole thing," referencing Ted's sentiments after being relegated at the end of season 1. However, Ted reminds Henry that winning isn't everything. The episode ends with Henry telling Ted to at least try.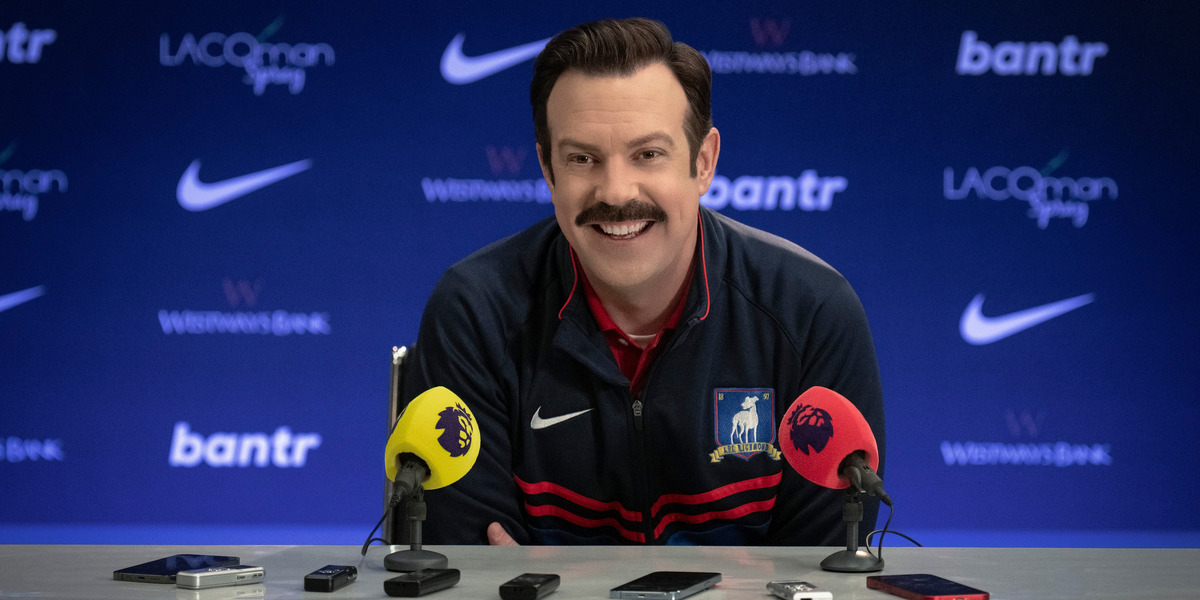 The episode's ending hints that Ted is losing faith in himself. His conversation with Henry confirms that Ted's mind is elsewhere. Moreover, Ted seems to seek reassurance from Henry as he no longer believes what he is doing at Richmond is more important than raising his son. However, Henry's work only confirms Ted's fears, as he is unable to cope with the expectations everyone has of him. Thus, the entire scenario brings into question Ted's own core philosophy about self-belief.
After all, Ted's ideas about believing in one self help him slowly win over everyone on this side of the pond. Moreover, the Richmond spirit is undeniably empowered by Ted's ability to place his faith in others and teach them to believe in their abilities. However, the third season seemingly takes away Ted's faith in his core philosophy as he suffers from an internal conflict about his importance and abilities. Moreover, the faith in everyone around him as put into Ted manifests as unrealistic expectations, setting up a fascinating season ahead.
Read More: Ted Lasso Season 2 Ending, Explained