Apple TV+'s sports comedy series 'Ted Lasso' pits the titular coach and his team against overwhelming odds in its third season. As Richmond struggles to regain their former form, Ted makes a bold decision that will drastically alter the team's fate for better or for worse. In the seventh episode, titled 'The Strings That Bind Us,' Ted, Coach Beard, and Roy teach the AFC Richmond players a new style of play that takes some time for the group to understand. However, Ted's belief in this new system is unparalleled and holds the power to shape Richmond's season. Meanwhile, Sam deals with an unprecedented challenge and receives some motivation from his father. If you are wondering whether Ted's efforts bear fruit, here is everything you need to know about the ending of 'Ted Lasso' season 3 episode 7! SPOILERS AHEAD!
Ted Lasso Season 3 Episode 7 Recap
The seventh episode, titled 'The Strings That Bind Us,' opens with Keeley and Jack meeting at a coffee shop where Jack gifts Keeley an expensive boom signed by author Jane Austen. Meanwhile, Jamie Tartt continues his extensive training under Roy Kent. Sam visits his restaurant and makes arrangements for his father's visit to London. However, Sam becomes distracted when he learns of UK Home Secretary Brinda Barot's stance on immigrants entering the country through canals on boats. At the Richmond training center, Coach Beard gives the players a presentation about Total Football.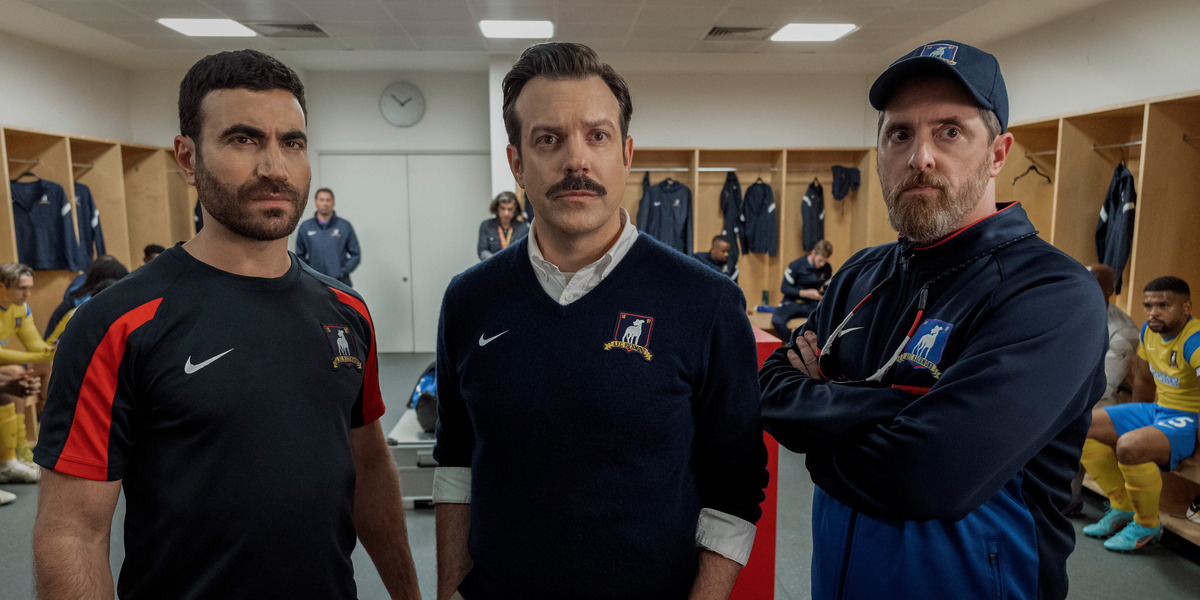 After Coach Bear's explanation, Ted announces that the team will be learning the Total Football style of play. Roy preps the team and lays out a two-month plan to implement Total Football. However, Ted insists on trying the style in the upcoming game against Arsenal. The players become unsettled with the thought of trying a new tactic, but Ted encourages them to try it. Meanwhile, Keeley struggles to hide her romance with Jack from her co-workers. As a result, Keeley and Jack announce their relationship in front of the office. Elsewhere, Nate grapples with asking Jade out for a date and consults his mother and sister.
During the practice session, Ted teaches the team about the four fundamentals of Total Football. However, he only reveals the first three – Conditioning, Versitailty, and Awareness. Roy puts the team through excruciating physical training on the first day. Keeley and Rebecca go on lunch and discuss their recent romantic encounter. However, Rebecca advises Keeley to be weary of Jack's grand romantic gestures. Meanwhile, Sam makes a tweet about Barot's policy against immigrants which receives backlash from the politician. Nate musters the confidence to ask Jade out on a date.
On the second training day, Roy swaps the players' positions to encourage them to understand each other's roles. However, Ted lets Jamie retain his role of Forward. Trent is skeptical of Ted's idea to switch tactics midway through the season, especially given Richmond's poor form in recent weeks. Meanwhile, the players are confused and disoriented with the new playing style. The third day sees Roy tying the players to each other with strings to improve their awareness. However, Ted privately admits to Trent that he is yet to determine the fourth element that will determine the success or failure of his new strategy.
Later, Sam arrives at his restaurant to find it trashed by an angry mob. Sam's father, Mr. Obisanya, arrives in London and meets a discouraged Sam before training. However, Sam's father encourages him to forgive the people who hurt him and reopen the restaurant for the sake of those who miss their homeland in England. Mr. Obisanya also encourages Sam to participate in training and meets Ted for the first time. Keeley asks Jack to stop gifting her luxurious items as she wants to do something for her in return. Soon, the weekend arrives, and AFC Richmond is set to deploy their new playing style on-field against an in-form Arsenal.
Ted Lasso Season 3 Episode 7 Ending: Does Total Football Work? Does Richmond Win?
In the episode's final act, AFC Richmond faces Arsenal in a league match. Meanwhile, Mr. Obisanya meets Rebecca and Keeley. After the kick-off, Richmond's change in tactics becomes evident. Arsenal takes complete advantage of Richmond's lack of mastery over the style of play they are employing. Moreover, the players seem completely out of touch with each other and make several mistakes. Arsenal capitalizes on Richmond's mistakes and scores three goals in the first half. Richmond ends the first half goalless, looking like a distant cry of their former selves.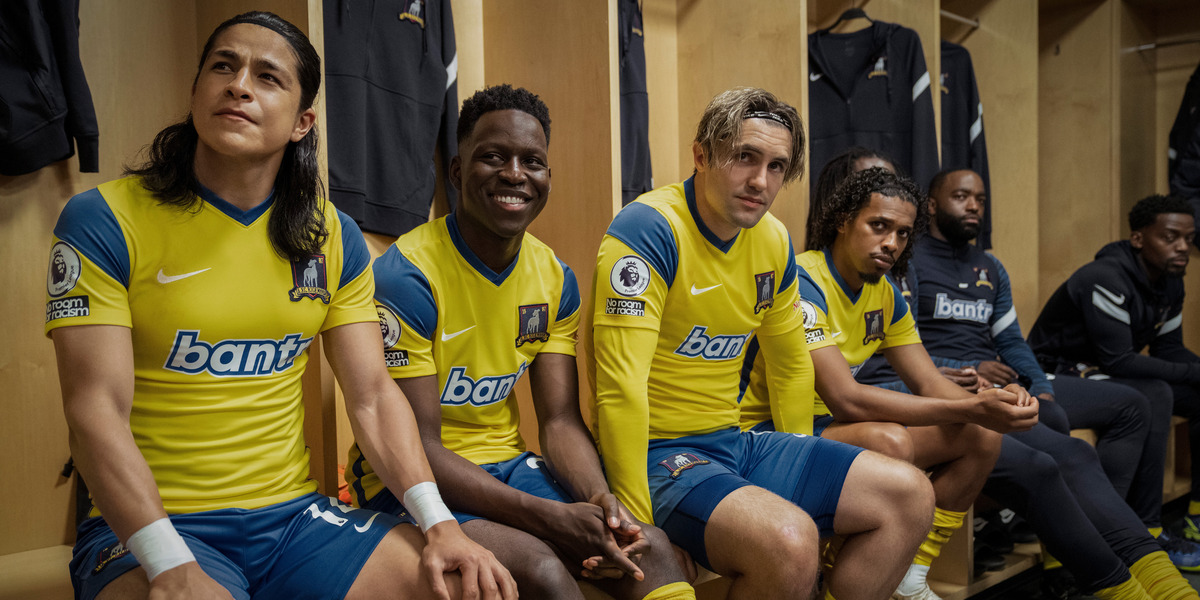 During the half-time team talk, Roy and Coach Beard contemplate returning to their traditional 4-2-2 formation with a direct style of play. Ted tells the players the story of how he developed his trademark facial hairstyle. He reminds the players that a good idea is often hiding behind a few bad ones. The pep talk encourages Jamie to share his view, and he suggests dropping to a midfield playmaker role, controlling the play and serving as the link between attack and defense. In the second half, Richmond executes a masterful move of Total Football that results in a stunning goal.
Ultimately, Richmond loses the match, but the goal they score proves that Total Football can work, especially because the players have already imbibed its core philosophy because of Ted. In the final moments, Sam shows his restaurant to his father, which he named "Ola's" in the latter's honor. However, Sam is surprised to find his teammates helping to restore the restaurant. The episode ends on a triumphant note as the players share a nice team dinner proving that Total Football is not just a style of play but a philosophy, one that they have unknowingly embraced. Thus, it is only a matter of time before it reflects in their performances on the pitch.
Read More: Ted Lasso Season 3 Episode 6 Recap and Ending, Explained