Apple TV+'s sports-comedy series 'Ted Lasso' finishes its third and potentially final season with some pretty big revelations. For some characters, the bittersweet episode is the end of the road. For others, it marks the start of a new beginning. However, Coach Beard's ending ticks all the brackets by not only ending his three-season-long arc but also giving the character a fresh start and revealing a major detail about him that was previously unknown. Naturally, viewers must be curious to learn Coach Beard's real name and why he decided to stay at AFC Richmond. Here is everything you need to know about what happens to Coach Beard at the end of 'Ted Lasso.' SPOILERS AHEAD!
What Is Coach Beard's Real Name?
Coach Beard is Ted Lasso's supportive best friend and the Assistant Coach of AFC Richmond. However, we learn very little about Coach Beard and his past over the three seasons. Instead, his storylines mainly revolve around helping Ted and managing his torrid romance with his girlfriend, Jane. We get a first glimpse of the person behind the hat-wearing, hard-talking coach in the ninth episode of season 2, titled 'Beard After Hours,' where we see Beard's inner anxieties. In the eleventh episode of season 3, Coach Beard reveals that he and Ted were backup players on a football team in the United States.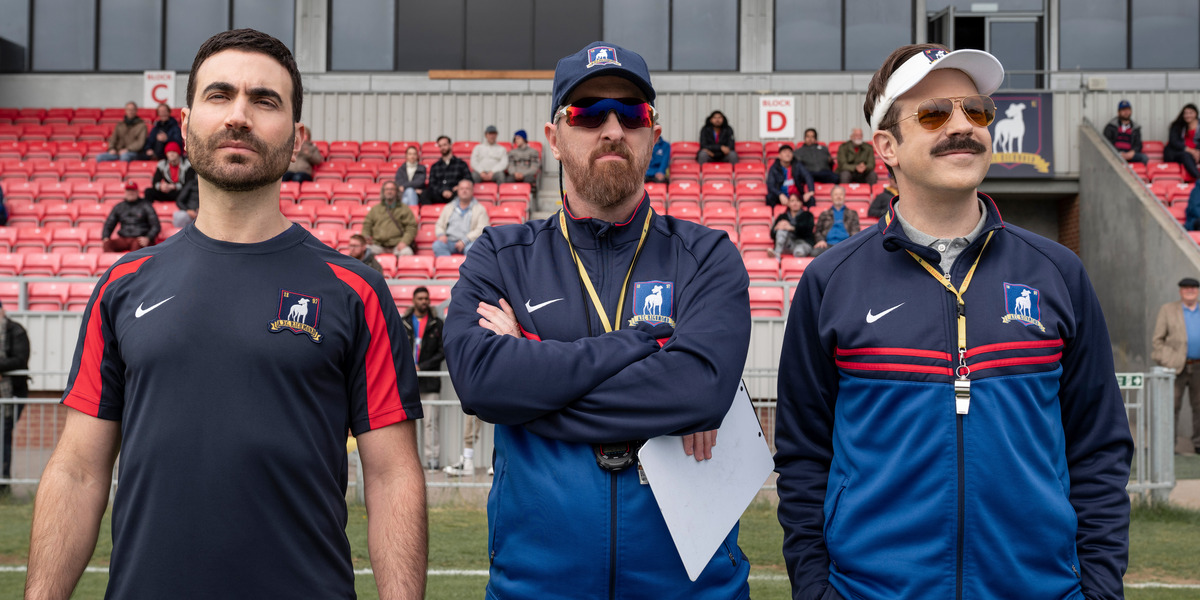 However, after their playing careers ended, Beard became a drug addict and thief, but Ted helped him get his life back together, offering him the job of an assistant. Hence, it is confirmed that Coach Beard is simply a moniker, and the character's real name is actually something different. In the third season finale, titled 'So Long, Farewell,' Coach Beard decides to stay in London and seeks Ted's permission. As a result, Ted finally addresses Coach Beard by his first name, "Willis." The heartwarming moment shifts the context from a conversation between two colleagues to a conversation between two friends with the simple gesture of Ted acknowledging Coach Beard by his first name.
Why Did Coach Beard Decide to Stay at Richmond?
Coach Beard is one of the most honest and loyal people you will ever come across, and his backstory highlights his loyalty to Ted. Beard arrives in London alongside Ted when the latter is appointed to become the Head Coach of AFC Richmond, a Premier League club. Coach Beard follows Ted halfway across the world and enters an entirely new sport and culture to support his best friend's choices. Over the three seasons, Coach Beard slowly reveals his individuality, but he continues to be one of Ted's biggest supporters. However, in the finale, Ted's decision to return home directly impacts Coach Beard, who feels compelled to accompany Ted because of their shared history. Although Coach Bear feels staying back in London would betray his best friend, he finally musters the courage to tell Ted about his true desire.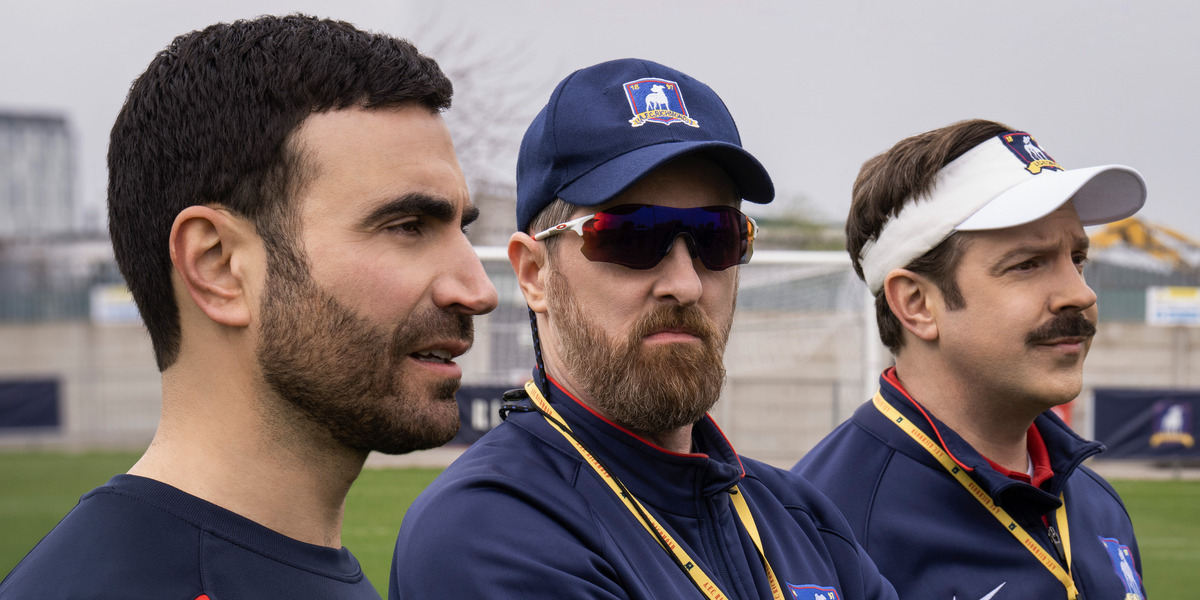 Coach Beard seeks Ted's permission before executing a hilarious act to get off the plane. According to Coach Beard, his relationship with Jane, especially his love for her, is the primary reason he wants to remain in London. Later, Ted dreams of Coach Beard marrying Jane at Stonehenge. Coach Beard continues his Assistant Coach role at Richmond under Roy Kent, Ted's replacement. Ultimately, Coach Beard's story also comes full circle in the finale. He starts out as a man who follows his best friend on a new adventure because he believes in Ted. Moreover, Coach Beard likely feels his loyalty is the only way he can repay the debt he owes Ted for helping him get his life back together. However, by the end, Coach Beard learns to follow his heart, and his decision to stay in Richmond is representative of the same.
Read More: Ted Lasso: What Happens to Rebecca at the End? Does She End Up With the Dutchman?