'The Biggest Loser' is a popular reality TV show that first aired in 2004. The show features overweight or obese individuals who compete to lose the most weight over the course of several weeks. Season 1 of the show premiered on October 19, 2004, and was hosted by Caroline Rhea. The show follows a group of contestants who are divided into two teams, each led by a personal trainer.
The competition continues until only two contestants remain, and the winner is chosen based on the percentage of weight lost. Season 1 of 'The Biggest Loser' was a huge success and became an instant hit with audiences. It inspired millions of viewers to take control of their own health and fitness, and it has since become one of the most popular weight loss programs in the world. Fans of the show must be curious to know where their favorite contestants are from Season 1, and we've got all the answers.
Where is Ryan Benson Now?
Ryan, who was the first winner of 'The Biggest Loser' in 2004 and lost over 120 pounds, has since spoken out about the show's methods and how they may not lead to lasting weight loss. Despite his initial success on the show, he experienced weight gain shortly after leaving, even from drinking water. Ryan has revealed that he ultimately gained back 90 pounds, though his current weight loss status is unclear. However, he has shared on his Instagram profile that he is striving to maintain a healthy lifestyle.
Where is Gary Deckman Now?
Gary Deckman is an experienced Automated Equipment and Packaging Specialist with Neway Packaging Corporation. He has worked with a wide range of industry-leading companies, including those in the food, nutraceutical, automotive, construction, and printing industries. With over 9 years of experience in the field, Gary helps these companies define the best automation solutions for their needs, provides competitive pricing and Just-In-Time (JIT) solutions for consumables, and offers premier service with the help of the company's in-house service technicians.
Gary is also known for his appearance on several reality TV shows, including the 2004 Fox 'Live Like A Star'. On 'The Biggest Loser,' he was the first person to step on the show's famous scale. He was also part of 'The Biggest Loser Workout DVD' and the 2005 Bravo Reality Reunion. Despite his TV appearances, Gary has made a successful career in the automated equipment and packaging industry and continues to work with companies to help them achieve their goals.
Where is Kelly Minner Now?
Kelly Minner Bickert is a creative professional who is a member of the creative team at Bearby Productions, where she is currently working on a project called Goody Goody. This is a historical comedy that deals with contemporary issues faced by colonial women, and Kelly serves as both a producer and actress for the project.
In addition to her work with Bearby Productions, Kelly is employed at The Lehigh Valley Charter HS for the Arts in Emmaus, Pennsylvania. While Kelly keeps her personal life private, it is known that she has at least one son. Despite this privacy, Kelly's professional work has made a notable impact in the creative industry, particularly in the field of historical comedy productions.
Where is Maurice Walker Now?
Maurice "Moe" Walker, a popular contestant in the first season of the reality show 'The Biggest Loser,' started off at 436 pounds, making him 100 pounds heavier than any other contestant at the time. Despite facing significant challenges, Walker managed to lose 71 pounds by the show's finale. However, he struggled with weight gain after leaving the show, regaining about 50 pounds over the course of five months. Nonetheless, he regained control of his weight and has since lost a total of 122 pounds from his starting point. Not much is known about Moe, as he has successfully kept his personal life under wraps.
Where is Lisa Andreone Now?
Lisa is an experienced recruiter with over 18 years of experience in the industry. She is currently working as an Executive Recruiter at Park Avenue Group and has a strong reputation for being professional, dedicated, and building positive relationships with both candidates and clients. Lisa's expertise includes I.T., Accounting and Finance, and Banking, and she has experience with both in-house and contingency and retained-based recruitment. Lisa is passionate about finding meaningful and rewarding employment opportunities for talented individuals. In her personal life, Lisa enjoys singing and being a mom.
Where is Andrea Baptiste Now?
Andrea Baptiste is a former contestant from the first season of the popular weight-loss show, 'The Biggest Loser.' Since her time on the show, she has gone on to pursue a career in media and wellness advocacy. She is currently the co-host of a popular morning show in Boston called 'Wake Up With Cory and Drea,' which airs on the local NBC affiliate. In addition to her work in media, Andrea is also deeply committed to promoting health and wellness in underprivileged communities.
Andrea founded the Lotus Foundation, a nonprofit organization that provides health and wellness programs to families in need. The foundation offers a range of services, including nutrition education, exercise classes, and mindfulness training. Andrea has been open about the challenges she faced after leaving the show, including struggles with weight regain and body image issues. She says that the key to maintaining her weight and mental health has been finding her inner worth. She encourages others to focus on their own self-worth and to develop a healthy relationship with food and exercise.
Where is Kelly MacFarland Now?
Kelly MacFarland is a highly accomplished stand-up comedian, actress, writer, and improviser. She has an extensive resume that includes performing at various comedy clubs, theaters, colleges, festivals, and television shows. She was the first runner-up in the Boston Comedy Festival and voted Best of the Fest at the Aspen Rooftop Comedy Festival. She has released two albums on iTunes, Amazon, and SiriusXM radio and has been a featured headliner for the Boston Women in Comedy Festival since its inception.
Aside from her work in comedy, Kelly has also hosted and performed at corporate events across the country for over 20 years. She has done a lot of work with the American Heart Association (AHA), performing at their Go Red Luncheons and hosting multiple Boston Heart of our Mission Awards. She has also been the keynote speaker for various conferences, such as the Pittsburgh Women in Business Conference and the Metrowest Women's Expo.
Kelly is also an accomplished improviser and comedic actress, having performed with Fred Willard, and Laura Hall and as a resident cast member of the ImprovBoston National Touring Company since 2014. She has also appeared in various films, including the Dances with Films Festival feature film, 'The Sympathy Card,' and the award-winning web series, 'Paid For By.' Additionally, Kelly hosts the web series, 'Fit or Fad,' for Scripps Network and has contributed to the Audible series, 'Sounds Like America.' In 2019, she was a finalist with her writing partner Dawn Smith in the HBO 'Pitch Your First Five Pages' competition.
Where is Dave Fioravanti Now?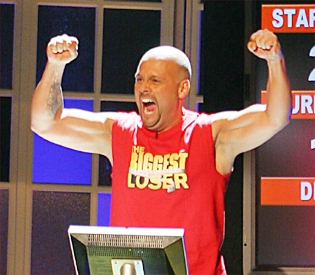 David Fioravanti is the Owner and CEO of Avanti Marketing & Development Group LLC, which offers various printing services, including promotional products, marketing collateral, signage, clothing and branding. They also specialize in monthly print programs, advertising for retail gas stations, and rebranding and debranding gas station convenience stores. David's vast network enables him to provide comprehensive printing solutions to his clients.
Where is Matt Kamont Now?
Matt Kamont is a gifted Psychic Medium with a passion for helping people connect with their loved ones who have passed away. He is the founder and CEO of Lehigh Valley Medium, a company dedicated to providing spiritual guidance, healing, and support to individuals and families. Matt offers a wide range of services, including private and group readings, home and personal cleansings, energy healings, and psychic coaching.
Matt uses his unique gifts to provide clarity and insight into his clients' lives, helping them navigate challenges and find peace and fulfillment. As a compassionate and empathetic advisor, Matt creates a safe and welcoming space for his clients to explore their spiritual path and connect with their higher selves.
Where is Aaron Semmel Now?
Aaron Semmel started his career in the entertainment industry in 2005 at Morgan Creek Productions, where he worked on several films such as 'The Good Shepherd,' 'Man of the Year,' 'Georgia Rule,' and 'Sydney White.' He then moved on to Thinkfactory Media in 2009 as Director of Scripted Development, where he developed television and feature film projects and produced reality television series such as 'Gene Simmons Family Jewels,' 'Dogg After Dark,' 'Teach: Tony Danza,' and 'Sinbad: It's All About Family.' In 2011, Semmel co-produced the mini-series "Hatfields & McCoys," which won five Emmy Awards.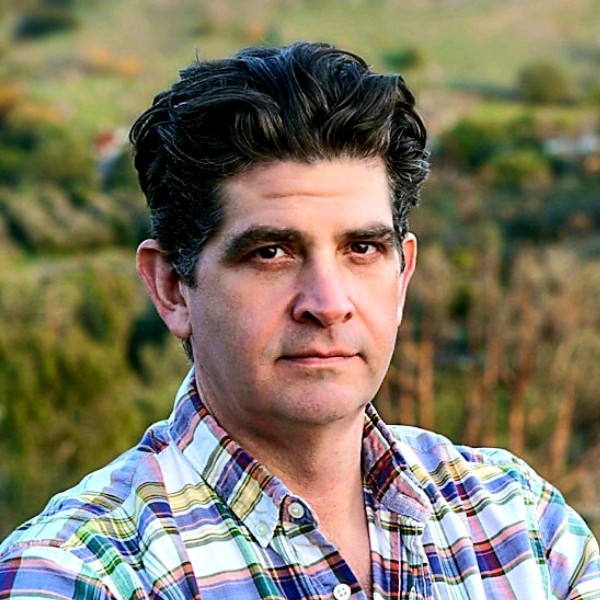 He founded his own production company, BoomBoomBooya, LLC, in 2013 and has since created and executive produced television specials for the TLC Network and Nat Geo Wild. Semmel also co-executive produced three web series for Snoop Dogg's cannabis-centric MerryJane.com. He currently works closely with Kevin Costner on the development of a 10-part limited series western titled 'Horizon' and produces branded content for social media with Saatchi & Saatchi and Toyota. Aaron also currently works as a Producer/Development Consultant for Voyage Media on a contract basis since December 2021.
Read More: Where Are the Biggest Loser Winners Now?