'The Biggest Loser: Couples 4' is an intense and dramatic season of the popular NBC reality TV show, 'The Biggest Loser.' The eleventh season of the series featured an exciting new twist with two new trainers, Cara Castronuova and Brett Hoebel, joining the familiar faces of Bob Harper and Jillian Michaels. This season marked a few notable firsts, including the first time a contestant left the show voluntarily and the first time a couple made the finale together. Interestingly, all three finalists were women, which had never happened before in the show's history.
Throughout the season, viewers watched as the contestants underwent intense physical and emotional transformations, facing difficult challenges and confronting personal demons along the way. The Biggest Loser: Couples 4 provided a powerful and inspiring look at the transformative power of perseverance, hard work, and determination. Season 11 was one of the most memorable seasons, and fans must be wondering where their favorite contestants are. In that case, we've got you covered.
Where is Olivia Ward Now?
Olivia Ward, the winner of 'The Biggest Loser: Couples 4,' has continued to inspire and motivate others on their fitness journeys. Since winning the show and losing over 100 pounds, Ward has become a Senior Instructor at SoulCycle, a popular indoor cycling studio. In this role, she helps others achieve their fitness goals and encourages them to push past their limits. In addition to her work at SoulCycle, Ward operates MyFitspiration, where she shares her own fitness journey and offers advice and support to others.
Prior to her time on 'The Biggest Loser,' Ward had a successful career as a mezzo-soprano opera singer, performing with various symphony orchestras and opera companies across the country. She is also a co-founder of CounterBalance, a wellness company that focuses on providing resources and support for individuals who want to improve their health and well-being.
A mother of two children, Harper and Felix, Ward continues to be an inspiration to many through her dedication to fitness and healthy living. Overall, Olivia Ward's journey from an opera singer to a fitness icon showcases the transformative power of hard work, dedication, and a commitment to personal growth.
Where is Hannah Curlee Now?
Hannah Curlee, the sister of Olivia Ward and runner-up of 'The Biggest Loser: Couples 4,' has also dedicated herself to promoting women's health and empowerment. After losing over 120 pounds on the show, Curlee became a health coach, using her own experiences and knowledge to help others fight obesity and find confidence. As a PCOS fighter and women's health advocate, Curlee is particularly passionate about helping women overcome the challenges that often come with weight loss and achieving optimal health.
Curlee believes in empowering women with the tools and knowledge they need to make sustainable lifestyle changes and reach their goals. In addition to her work as a health coach, Curlee is also a ketone drinker and encourages others to try this approach to support their health and well-being. She is known as a "hype girl" and provides motivation and encouragement to her clients and followers.
Curlee helps her clients stay focused and committed to their health journeys. Overall, Hannah Curlee's journey from a contestant on 'The Biggest Loser' to a health coach and women's health advocate showcases the importance of persistence, hard work, and a commitment to empowering oneself and others to achieve their health goals
Where is Irene Alvarado Now?
Irene Alvarado was a contestant on 'The Biggest Loser: Couples 4,' which aired in 2011. During her time on the show, Alvarado worked hard to improve her health and fitness, and her journey inspired many viewers. Prior to her appearance on the show, Alvarado was a student at Portland State University, where she studied anthropology, history, and Latin American studies. However, not much is known about her life after the show.
It is known, however, that Alvarado has become a sportsperson since her time on The Biggest Loser. It is unclear what sport or sports she participates in, but her dedication to fitness and athleticism is a testament to the transformative power of hard work and dedication. Despite the lack of information available about her current life and pursuits, Irene Alvarado's time on 'The Biggest Loser' and her commitment to improving her health and fitness serves as an inspiration to many.
Where is Jay Jacobs Now?
Jay Jacobs is a well-known keynote speaker, health and wellness expert, entrepreneur, and strategist. He gained popularity after his appearance on NBC's 'Biggest Loser' show, where he made it to the final 4. Afterward, he became a highly sought-after keynote speaker for both consumer and corporate health and wellness events. He published a book called 'Smartphone FIT' and gave a TEDx Talk on health and wellness, which shifted his focus from just weight loss to wellness.
In 2014, Jacobs launched Couchkills, a global platform to inspire people to create a life they love and live it well. Jay is also the managing partner of SHURN GROUP, a company that helps businesses create a clear, consistent, compelling brand image and build a memorable brand experience. He is passionate about inspiring people to get up off the couch and start living a healthy life.
Where is Austin Andrews Now?
Austin Andrews is a driven individual who has pursued a range of interests and educational opportunities throughout his life. He is currently studying Kinesiology at Concordia University in St. Paul, Minnesota, with a focus on the human body and its movement. Prior to this, he attended the prestigious Los Angeles County High School for the Arts, where he honed his creative skills and developed a deep appreciation for the arts.
After completing high school, Austin pursued further education in Radio Broadcasting at Pasadena City College, where he learned about the technical aspects of the field and gained hands-on experience in various aspects of broadcasting. He currently resides in Jamestown, Tennessee, where he continues to explore his interests and passions. Austin is married to his partner Jamie Andrews, with whom he shares a deep bond and a commitment to supporting each other's dreams and aspirations.
Fit.Church/RetroFit Ministries is a non-profit organization that was co-founded by Austin Andrews in May 2011. The organization aims to inspire and motivate individuals to pursue a healthy lifestyle through physical fitness and spiritual wellness. As an inspirational speaker, Andrews has traveled across the United States, sharing his personal journey of transformation and spreading the message of Fit.Church/RetroFit Ministries.
Where is Kaylee Kinikini Now?
Kaylee Kinikini is a Quality Control professional who has been working at Golden Valley Natural since January 2016. Kinikini holds a Bachelor's degree in Psychology from Brigham Young University-Idaho. She obtained her degree before appearing on 'The Biggest Loser' and before joining Golden Valley Natural. In her current role as a Quality Control professional, Kinikini is responsible for ensuring that all products meet the required quality standards.
Kinikini ensures that products are safe for consumption, meet customer requirements, and comply with relevant regulations. Overall, she has had a diverse career path, from her experience on reality TV to her current role in quality control. Her background in psychology may have also helped her in her current role, as she likely uses her knowledge of human behavior and decision-making to inform her work.
Where is Rulon Gardner Now?
Rulon Gardner is a realtor and motivational speaker currently working with Red Rock Real Estate in Washington, Utah. He has been with the company since 2021 and is based in St. George. Rulon Gardner Gold is his personal business that he founded in January 2000 and through which he provides motivational speaking services. Greco Gold LLC is another business that he has owned and operated since January 2000.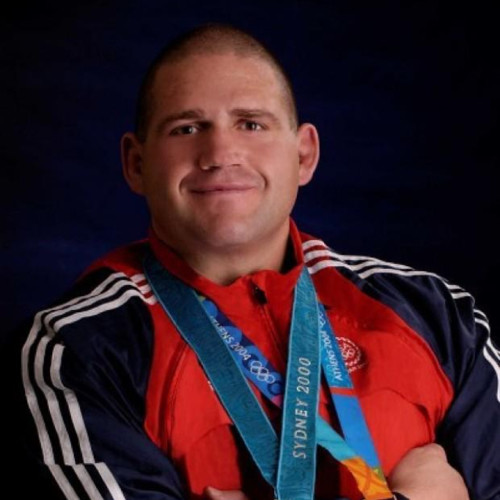 Rulon Gardner attended the University of Nebraska-Lincoln, but his education history beyond that is not clear. He gained national attention as an Olympic wrestler when he won the gold medal at the 2000 Olympic Games in Sydney, defeating the reigning champion from Russia. He also won a bronze medal at the 2004 Olympic Games in Athens. Gardner has written an autobiography and has appeared on various television programs, including 'The Biggest Loser,' 'The Apprentice,' and 'Pros vs. Joes.' He is known for his motivational speaking on topics like overcoming adversity and achieving success.
Where is Ken Andrews Now?
Ken Andrews is a co-founder and owner of RetroFit, a faith-based fitness and wellness program that aims to help people achieve their health goals. He is also a former contestant on the popular reality TV show, The Biggest Loser. Ken is a former lead pastor at Pasadena City Church, where he served for several years. He studied Church Ministries at Bethany University and later pursued a degree at Fuller Theological Seminary.
Ken Andrews grew up in Page, Arizona, and attended Page High School. He is currently living in El Monte, California, with his wife Lori Mull Andrews. Ken is passionate about helping people lead healthy and balanced lives, both physically and spiritually, and he uses his experience and expertise to inspire and motivate others. Through RetroFit, he has helped many people transform their lives and achieve their health and fitness goals.