'The Biggest Loser: No Excuses' was the 13th season of the popular NBC reality television series, 'The Biggest Loser,' which premiered on January 3, 2012. In this season, contestants from across the country came to the ranch in family pairs but were separated to train with two veteran trainers, Bob Harper and Dolvett Quince. The show follows the journey of these contestants as they compete against each other to win a $250,000 prize by losing the highest percentage of their body weight.
With a focus on promoting healthy lifestyle changes, 'The Biggest Loser: No Excuses' aims to inspire viewers to make positive changes in their own lives while showcasing the incredible transformation of the contestants. Fans of the show must be wondering where the contestants of season 13 are. If you are one of them, we've got you covered.
Where is Jeremy Britt Now?
Jeremy Britt's victory on The Biggest Loser: No Excuses' was an impressive achievement at just 23 years old. He went on the show with his sister, Conda Britt, and despite being regarded as the season's villains, they both made significant progress toward their weight loss goals. Jeremy emerged as the winner, beating out runner-up Kim by an impressive 5 percent and losing a remarkable 199 pounds during his time on the show.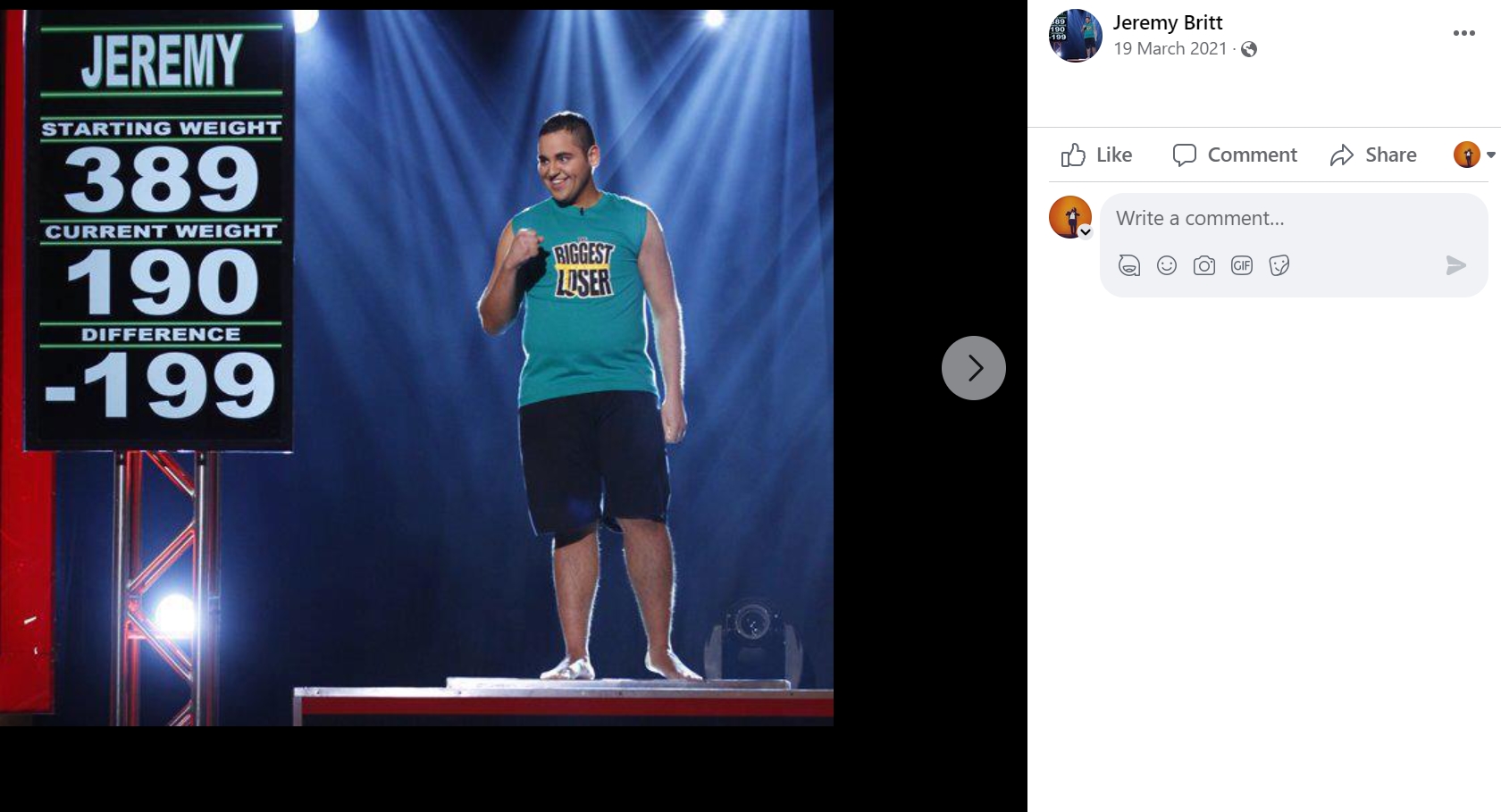 After the show, Jeremy continued to work hard to maintain his health and adopted a healthy lifestyle. He got married to Hailey Britt shortly after appearing on the show and has since become a proud father of three daughters and a son. In his professional life, Jeremy has had a successful career in the finance and real estate industries.
Jeremy has worked as a mortgage consultant for Member First Mortgage LLC since November 2014 and is authorized to represent the company as a licensed mortgage lender/servicer across multiple states. Prior to this, he also worked as a realtor for Re/Max United in Rockford, MI, where he serviced the greater Grand Rapids area and helped his clients every step of the way. With a background in mortgage financing, Jeremy is well-versed in the industry and delivers exceptional follow-up and response time.
Where is Kim Nielsen Now?
Kimberly Nielsen, better known by her ring name Desire, is a former professional wrestler and valet. She gained prominence in the wrestling industry during her time with the National Wrestling Alliance (NWA) Total Nonstop Action (TNA) from 2002 to 2004. Nielsen's debut in TNA was as the valet of Sonny Siaki, a member of the Sports Entertainment Xtreme faction, in December 2002. Desire made her in-ring debut the following month, defeating April Hunter in a match. She then engaged in a heated rivalry with Trinity, leading to a series of matches where she teamed up with Siaki against Trinity and Kid Kash.
After leaving TNA, Nielsen appeared with the Ring of Glory promotion in Chickamauga, Georgia, in February 2005, where she defeated Traci Brooks. However, she ultimately retired from wrestling later that year after feeling uncomfortable with taking bumps following her back injury and also becoming pregnant with her third child. Despite her relatively brief career in the industry, Nielsen left an indelible mark on the wrestling world, earning the respect and admiration of fans and fellow wrestlers alike.
Where is Conda Britt Now?
Conda Marie Britt is a reality television personality who rose to fame as the second runner-up on season 13. She is the younger sister of the season's winner, Jeremy Britt. Conda is a working mother who hails from Rockford, Michigan. During her time on the show, she lost a significant amount of weight and was praised for her determination and hard work. Following her time on the show, Conda has remained active on social media, sharing updates on her fitness journey and personal life with her followers.
Where is Allen "Buddy" Shuh Now?
Allen "Buddy" Shuh is a pastor from Wayne, Michigan, who appeared on season 13 of 'The Biggest Loser' alongside his younger brother, Ben. Buddy faced a difficult time in his life when he and his wife received the devastating news that their unborn daughter had spina bifida and was missing several organs. She spent her short life in the pediatric intensive care unit before passing away at six months old. The stress and grief of this experience, along with the demands of work and school, led Buddy to develop unhealthy eating habits.
But now, Buddy is determined to make a change for himself and his family. With four children, including two daughters, Buddy knows that living a healthy lifestyle is crucial for his long-term health and to set a good example for his kids. Following his journey on 'The Biggest Loser,' Buddy regained control of his health and created a healthier lifestyle for himself and his family. He is determined to walk his daughters down the aisle one day and enjoy the many joys of life with his loved ones.
Where is Mark Cornelison Now?
Mark Cornelison is a SPED (Special Education) teacher at Covington ISD, having previously taught at Wheat Middle School and ICS-Lima. He hails from Abilene, Texas and currently resides in Cleburne with his wife, Cathy Cornelison. Mark attended the University of North Texas between 1988 and 1992, where he studied Business.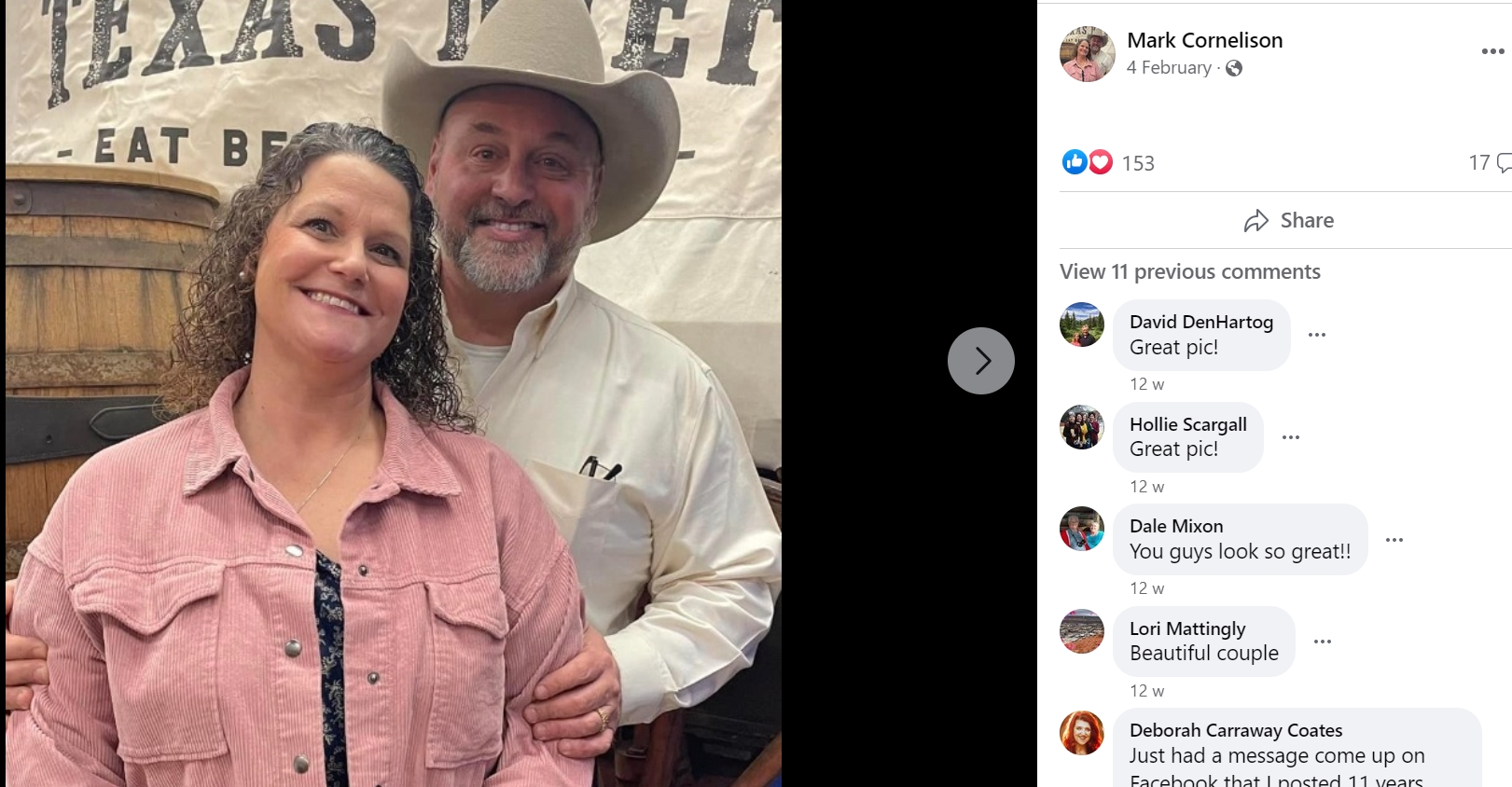 Mark's passion for helping children led him to pursue a career in education, and he has been an advocate for special education students throughout his career. As a SPED teacher, he has worked with students with a wide range of disabilities, helping them to achieve their academic and personal goals. In addition to his work in education, Mark is also a devoted family man. He and his wife, Cathy, have built a life together in Cleburne and are proud parents to two children. Mark's dedication to his family and community, as well as his commitment to his students, make him a valued member of the Covington ISD team.
Where is Christine "Chris" Pickler Now?
Christina Pickler is the wife of Roy Pickler, a contestant on 'The Biggest Loser.' She is a private person, and not much information is available about her. She is a resident of Middlebury, which is located in Elkhart County, Indiana. It is unclear whether Christina works outside the home or if she has any children. Despite the lack of information available, it is clear that she has been a supportive spouse to Roy during his weight loss journey on the show.
Where is Megan Stone Now?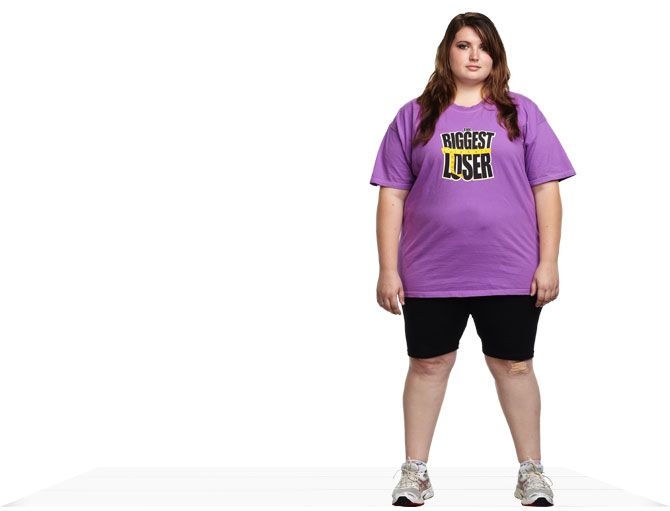 Megan Stone hails from Dittmer, Missouri. Despite her appearance on the show, she leads a low-profile life and is not active on social media. Megan appeared on the show alongside her sister, Kimmy Stone, and the two were known for their close bond and support for each other throughout the competition. While not much is publicly known about Megan's life post-Biggest Loser, her journey on the show inspired many viewers with her dedication to her health and fitness goals.
Where is Kimmy Stone Now?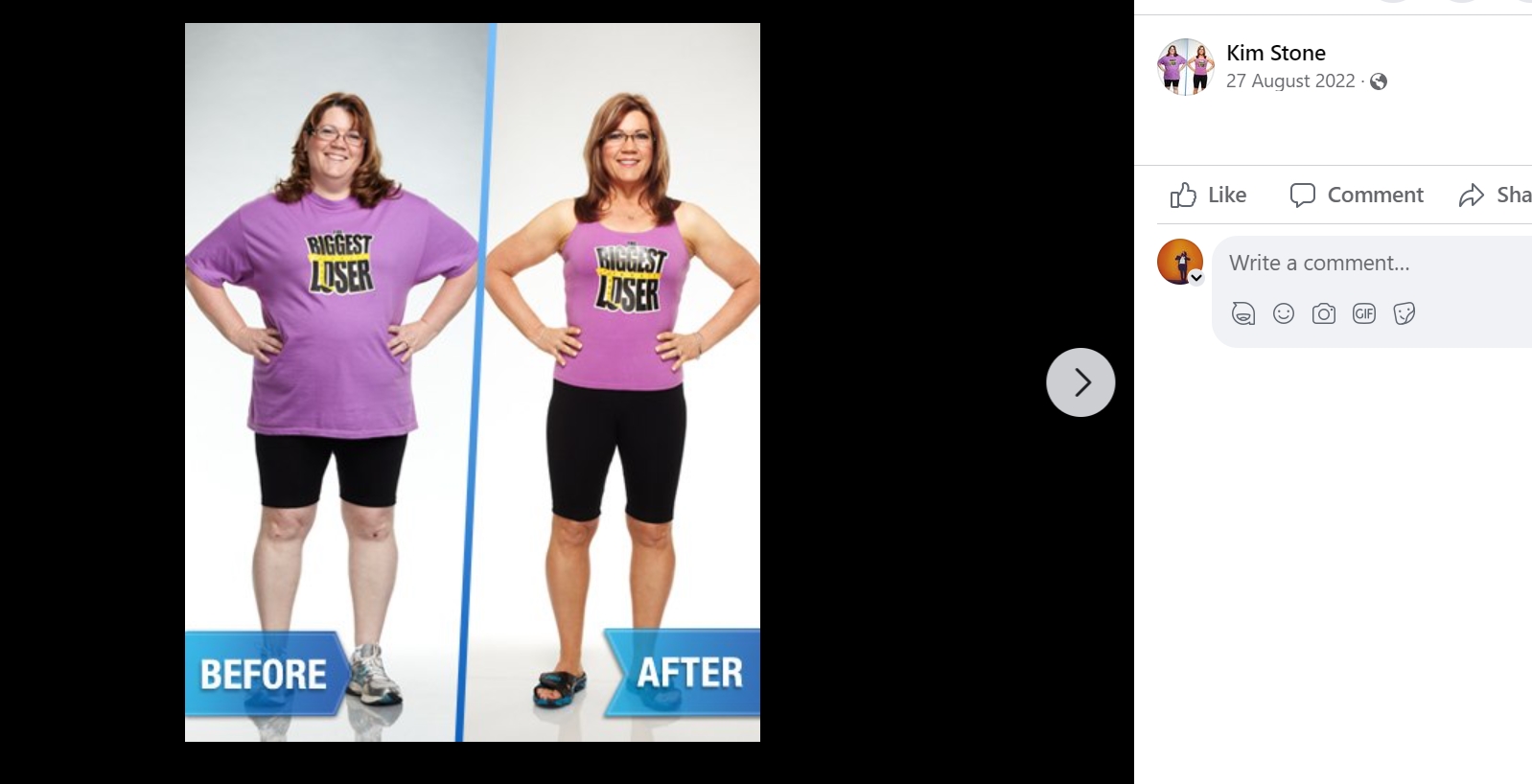 Kimmy Stone and her sister Megan appeared on season 13 of 'The Biggest Loser.' Not much is known about her personal life as she keeps a low profile and is not active on social media. During her time on the show, Kimmy lost significant weight and gained a new perspective on her health and fitness. She and her sister formed a strong bond as they supported each other throughout their weight loss journey. Despite not being in the public eye, Kimmy continues to prioritize her health and fitness and inspires others on their own weight loss journey.