'The Biggest Loser' is a weight-loss competition reality TV show that first premiered on NBC in 2004. It follows a group of overweight contestants working to shed pounds and transform their lives through a rigorous diet and exercise program. The 17th season, which premiered on January 4, 2016, was themed "Temptation Nation" and introduces a new twist to the competition.
Throughout the season, contestants faced various food-related and otherwise temptations that challenged their willpower and tested their commitment to their weight loss journey. 'The Biggest Loser: Temptation Nation' offered viewers an inspiring and emotional journey of transformation and self-discovery. If been some time since the season ended, and fans must be curious to know where their favorite contestants are. In that case, we've got you covered.
Where is Roberto Hernandez Now?
Burbank, Illinois resident Roberto, the winner of 'The Biggest Loser' season 17, has been open about his struggles maintaining weight loss. Although he had lost 160 pounds by the end, he has gained around 70 pounds over the past three years. Roberto competed on the show alongside his brother, Luis Hernandez, who won the $100,000 prize for the eliminated contestant with the most significant weight loss.
In October 2019, Roberto shared that he had maintained an 80 to 90-pound weight loss since the show aired. He often posts about his weight-loss journey on social media and shares pictures of his two children. Despite his challenges keeping the weight off, Roberto's commitment to maintaining a healthy lifestyle is admirable. His story serves as a reminder that fitness is not always a straightforward journey and that it is essential to focus on making sustainable changes rather than achieving quick results.
Where is Stephen "Steve" Kmet Now?
Stephen Kmet participated in the show's 17th iteration with his wife, Jacquelyne, and became the runner-up. He has since pursued new opportunities and is currently working in the field of pharmaceutical sales in South Jersey, a position he has held since December 2016. In this role, Stephen promotes and sells pharmaceutical products to healthcare professionals.
Before Stephen's current position, he worked as a project manager at OPKO Health, Inc. for three months, from July to September 2016. The company is a diversified healthcare company that focuses on diagnostics, pharmaceuticals, and biologics. As a project manager, Stephen was responsible for overseeing and managing various projects within the company's operations.
Where is Colby Wright Now?
Colby Wright is a multi-talented individual from K'Ville, GA, who has made a name for himself in various industries. He is a Farrier by trade and has a thriving business providing horseshoeing services to clients. On the show, Colby lost significant weight and inspired viewers with his dedication to his health and fitness.
Besides his work as a farrier and reality TV, Colby is a skilled Rodeo Sound Technician and DJ. He has provided sound and music for various rodeo events and has even traveled internationally for his work. With his diverse talents and experiences, Colby exemplifies the spirit of a true Renaissance man, continually exploring new opportunities and pursuing his passions.
Where is Jacquelyne "Jacky" Kmet Now?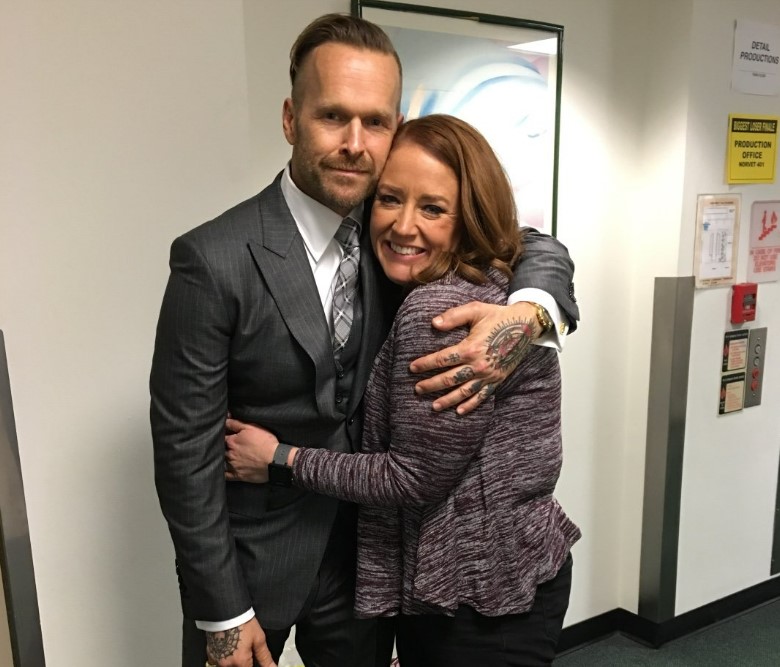 Jacquelyne "Jacky" Cunningham Kmet participated in the show with her husband, Stephen Kmet. She is a School Guidance Counselor at Lenape High School in Mount Laurel, New Jersey. Jacky is responsible for providing academic and personal support to students, helping them navigate their high school years and plan for their future. Jacky studied Psychobiology at Albright College in Reading, Pennsylvania, where she gained a strong foundation in psychology and biology.
After completing her undergraduate studies, Jacky pursued a career in education, eventually becoming a school guidance counselor. She currently resides in Hainesport, New Jersey, and is committed to supporting the academic and personal growth of the students she serves. Her passion for education and dedication to her students make her a valued Lenape High School community member. Furthermore, she and Stephen are seemingly still together and often share the achievements of their three wonderful kids.
Where is Felicia Buffkin Now?
Felicia Buffkin is a Weight Loss Manager at Quick Weight Loss Centers, based in Houston, Texas. She has been with the company since November 2017, offering counseling and tools to help clients reach their weight loss goals, stabilize their weight, and maintain a healthier lifestyle. In her role, Felicia enrolls clients into the program, conducts nutritional classes, provides product knowledge, and develops well-balanced food plans. In addition, she checks vitals and health history and makes service and sales calls.
Apart from her work at Quick Weight Loss Centers, Felicia is a self-employed House Manager and Nanny based in Raleigh, North Carolina. With over 14 years of childcare experience and extensive references, she is a reliable caregiver who brings a happy, healthy, structured balance to children and their families. Felicia is First Aid and CPR certified and can travel with families when needed. Her passion for helping people achieve their goals and her commitment to providing excellent care make her a valuable asset to Quick Weight Loss Centers and the families she serves as a nanny.
Where is Erin Willett Now?
Erin Willett is a multi-talented singer, songwriter, and reality TV personality known for appearing on 'The Voice.' She captured the attention of audiences worldwide with her powerful vocals and inspiring weight loss journey. Throughout her career, Erin has been passionate about sharing her life experiences with others, using her platform to inspire and uplift people everywhere. Apart from her work in television, she is also an accomplished musician, having released several albums and singles, including the Pancreatic Cancer Action Network anthem, "Hope's Alive."
Erin has performed at numerous PurpleStride events nationwide, using her voice and music to raise awareness and support for pancreatic cancer research. With a passion for conversation and a quirky curiosity, she is now exploring the world of radio and live broadcasting as a new platform for sharing her unique perspective on life. Whether on stage, in the studio, or behind the mic, Erin inspires and connects with people everywhere she goes.
Where is Lauren Clark Now?
Lauren Clark is a skilled Client Account Coordinator at Ashfield, part of UDG Healthcare, where she has been working since October 2021. She is responsible for ensuring customer satisfaction, managing customer relationships, and sales planning, among other duties. Lauren is proficient in using Microsoft Office tools such as Word, PowerPoint, and Excel, and she is also well-versed in Microsoft Projects.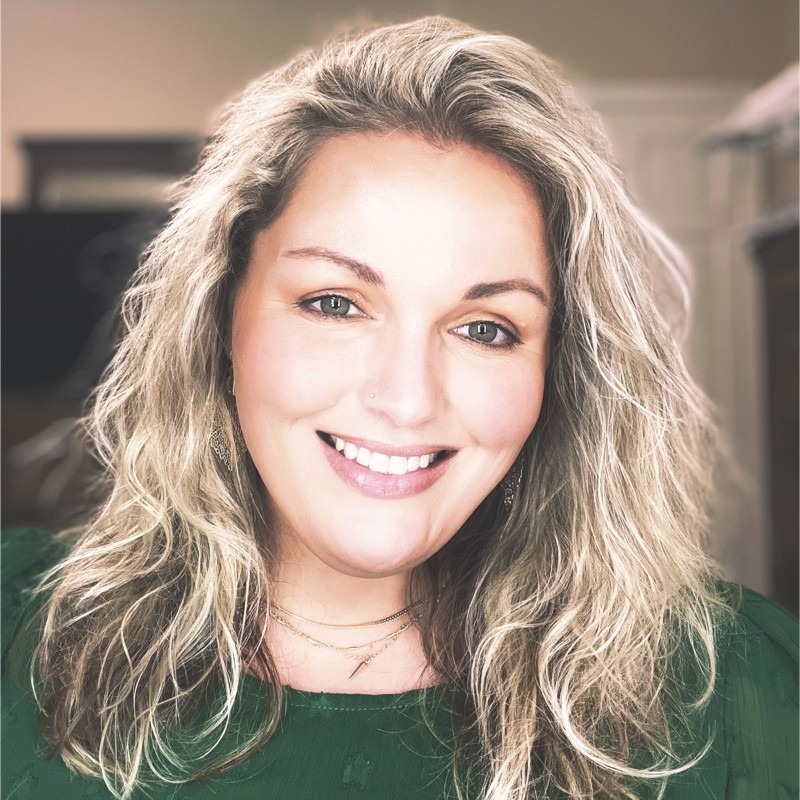 Before her current role, Lauren worked for over three years as a Nutritionist II at the Cumberland County Health Department in Fayetteville, North Carolina. In this position, she demonstrated her excellent communication and leadership skills and ability to solve problems and make analytical decisions. Lauren was responsible for conducting presentations, providing customer service, and managing various administrative tasks. With her strong background in customer service, leadership, and analytical skills, she is well-equipped to excel in any role she takes on.
Where is Luis Hernandez Now?
Luis Hernandez has been a dedicated Physical Education (PE) Teacher at Morton High School District 201 in Cicero, Illinois, for 18 years. His primary focus is to promote physical activity and healthy habits among children and young adults from kindergarten to high school. As a Health and Physical Education teacher, he also adapts his curricula to cater to students with disabilities or varying physical abilities.
Luis' hard work and dedication to his health and fitness paid off, and he was awarded the at-home prize for his weight loss journey. This achievement showcases his commitment to healthy living and inspires his students and others around him. Luis' passion for promoting physical activity and healthy habits among his students, along with his own personal transformation, make him a role model and a true asset to his community.